LINCOLN PARK — Delilah's is celebrating being open every single day for the past 25 years this Thursday.

"Well, it's obviously complicated for a business to open every day," said Mike Miller, the owner of that bar at 2771 N. Lincoln Ave.
As of last week, Delilah's has been open for 9,000 consecutive days.

To celebrate that milestone, Delilah's teamed up with Pilsen's Lo Rez Brewing to release Hot Rod Rascal, a rye-focused brown ale available on tap and in bombers at the bar.
And on Thursday Compass Box founder John Glaser will be releasing a special blend of Scotch whiskey celebrating the bar's 25 years.
"On the 25th anniversary on Thursday we have John Glaser flying in from London, who did the blending for our 25th anniversary whiskey," Miller said. "He'll actually be here sampling whiskey from our 20th anniversary and our 25th anniversary that he and I created the blends for."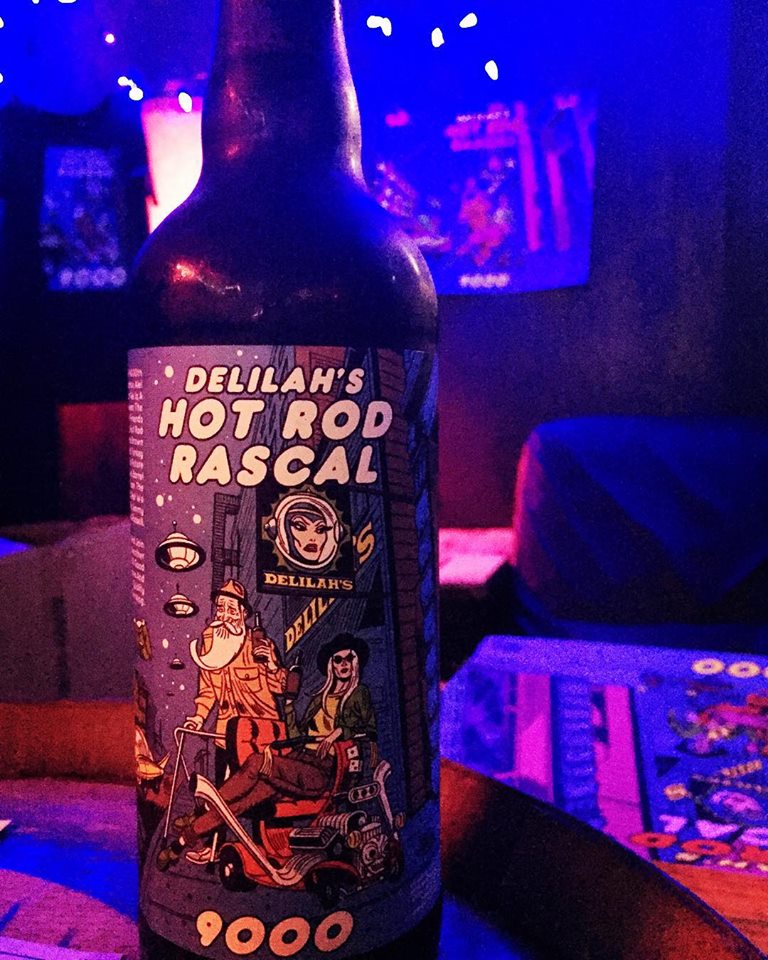 The building Delilah's is based out of has been a tavern since at least 1894 and operated as a speakeasy through prohibition, Miller said.

"In the late 1970s it was called The Lincoln Inn," Miller said. "And for a long period of time it was a club that needed a key card that wasn't just open to the general public."

In the 1980s and 1990s the bar went by the name Clarks and was owned by Vince Clark and his brother. Miller said Clark was a bartender at The Green Mill when he met him and learned the oral history of the tavern by talking to him one night. In 1993 Miller had heard the bar was available and decided to take it over with a few other people to open Delilah's.

"I threw in with a couple of other people to open this bar," Miller said. After a few years his partners left the business and Miller became the sole owner.

"When we first opened, the first year that we were here, I was leaving town for Christmas. So we'd been open, obviously, for four, five months. And the person who was scheduled to work that night, I just gave him the option, 'What do you wanna do?,'" Miller said. "And he was like, 'I wanna work.' And we never really gave it a lot of thought after that."

Since that day Delilah's has been open through holidays, snow storms, floods and even construction in the bar itself.

"We've done work at the bar and there were times that were almost like, we just had to keep running with it. We had to push the envelope," said Miller. "We repaired the floors and replaced the oak floors. So we would do construction overnight and then put the bar back together the next day so we could open and then we took the bar back apart the next day so we could change the floors for like a three-day period. It was a little much."

To celebrate the bar's history, Miller is asking people to send him old photos of Delilah's so they can show them off at the party.

"I'm doing a series of postcards that reflect the different eras of the bar," Miller said. "But the big thing that we're doing is we're creating a slideshow, so instead of showing films like we normally would. "

All day Thursday the bar will have images of old photos, different anniversary art designs, old flyers and other images to celebrate Delilah's 25 years.

"During the course of the day, you'll be able to look up at the TVs and just see this sort of rolling history of the bar and the people and the people who've been coming here over the years," he said.
Do stories like this matter to you? Subscribe to Block Club Chicago. Every dime we make funds reporting from Chicago's neighborhoods.