LOGAN SQUARE — A $220-per-person sushi spot — serving 20-course omakase — is set to open Thursday on the ground floor of a modern apartment building on Armitage Avenue.
Offering just eight seats, Kyōten at 2507 W. Armitage Ave. is as intimate as it gets. The tiny, reservation-only restaurant — outfitted with a simple, blonde wood sushi counter — is a two-person operation: Chef/owner Otto Phan makes the sushi, and Phan's assistant serves the food.
It's the first Chicago restaurant for Phan, an acclaimed sushi chef who ran a similar restaurant in Austin, Texas called Kyōten Sushiko before moving to the Midwest to try and make a name for himself in Chicago's food scene.
"Chicago is a big beautiful city with a whole lot of tasting menus, none of them sushi," Phan said. "I've always loved Chicago. It checked all of the boxes in every aspect."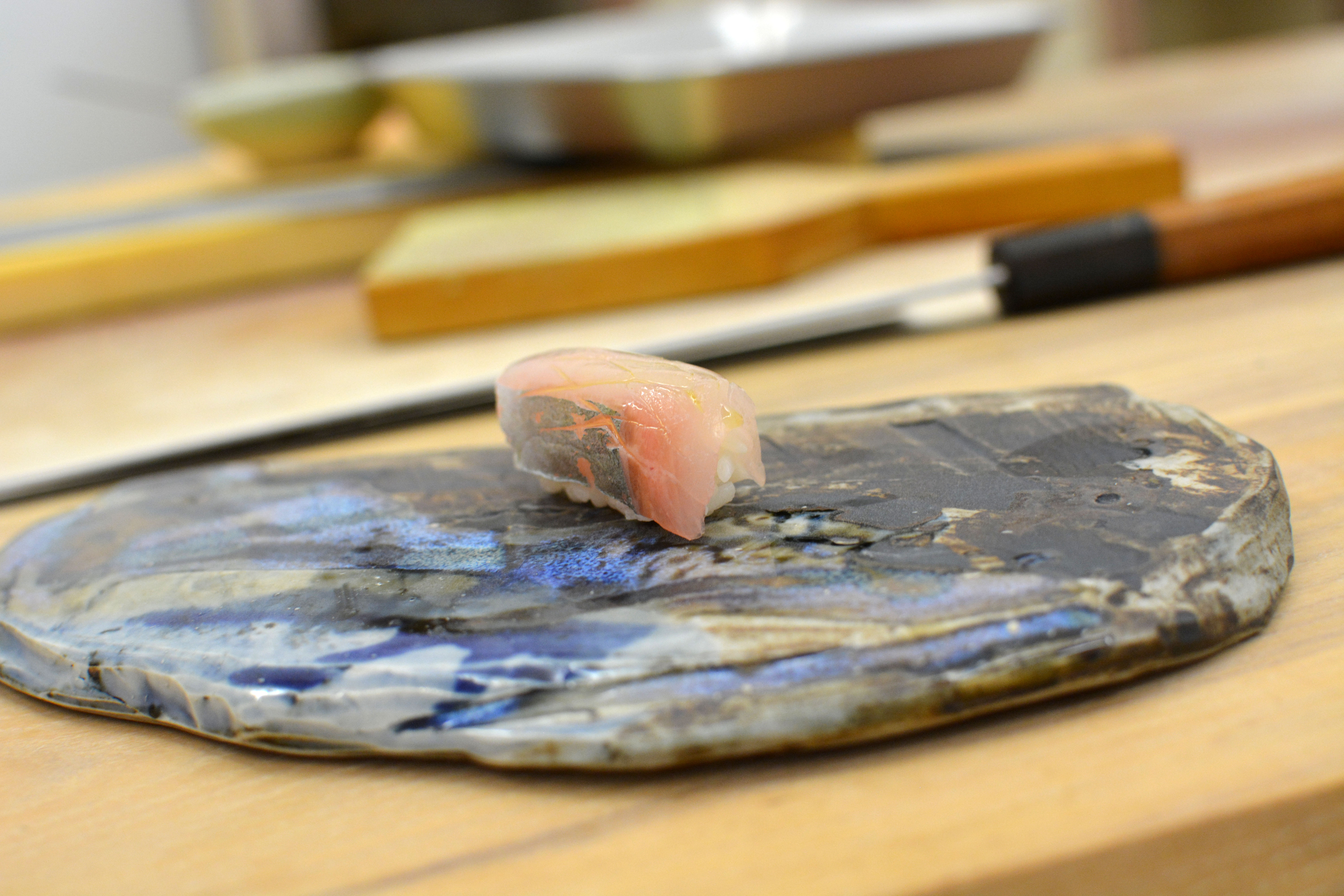 The $220 fixed price tag (which includes tax and tip) gets you 20 bites of food, 75 percent of it nigiri sushi, Phan said. Small plates make up the remaining 25 percent. 
The restaurant is a omakase spot, which means the chef selects the dishes on the tasting menu. Omakase is short for omakase shimasu, which roughly translates to, "I trust you [the chef]," in Japanese.
Phan is sourcing fresh fish from Japan and the coasts of the U.S., but he's especially excited about the rice — a special grain he sourced from Japan that's "exorbitantly expensive, even by Japanese standards," he said.
"We are very, very rice-centric. Rice is what drives the menu, rather than fish," Phan said.
Phan, a Houston native, held chef gigs at New York City sushi restaurants Nobu and Masa before landing in Austin, where he worked as a chef at Uchi. He went on to open Kyōten Sushiko, first as a food truck and then as a brick-and-mortar restaurant, which saw critical success during its four-year run.
Phan said he was attracted to Logan Square — not for its growing foodie scene, but for its proximity to Wicker Park.
"I'll be honest — I wasn't specifically looking for Logan Square. It  just kind of happened," he said.
"[My location] is really close to Wicker Park, where a lot of action is happening, but you're just kind of outside of that. That's the place where I want to be."
Kyōten is currently taking online reservations, beginning 7 p.m. Thursday.
Eater was first to report the opening.