WICKER PARK —  "Stand Up Stand Up" is back in Wicker Park, offering a weekly dose of laughter from a rotating lineup of stand-up comics every Thursday night beginning this week, its producers say.
The comedy show started in Crocodile Lounge's basement in April 2012. But when the bar at 1540 N. Milwaukee Ave. abruptly closed last year, the show was forced to relocate to other spaces, including a brief 3-month run at Whiskey Business followed by a year of monthly shows at the Laugh Factory in Lakeview.
Beginning on Thursday, "Stand Up Stand Up" will begin at 9 p.m. every Thursday in the basement venue of Little Olive Lounge, the new bar that replaced Crocodile. Doors open at 8 p.m. for dinner and seating. Tickets, $5 online or $10 at the door, can be bought here.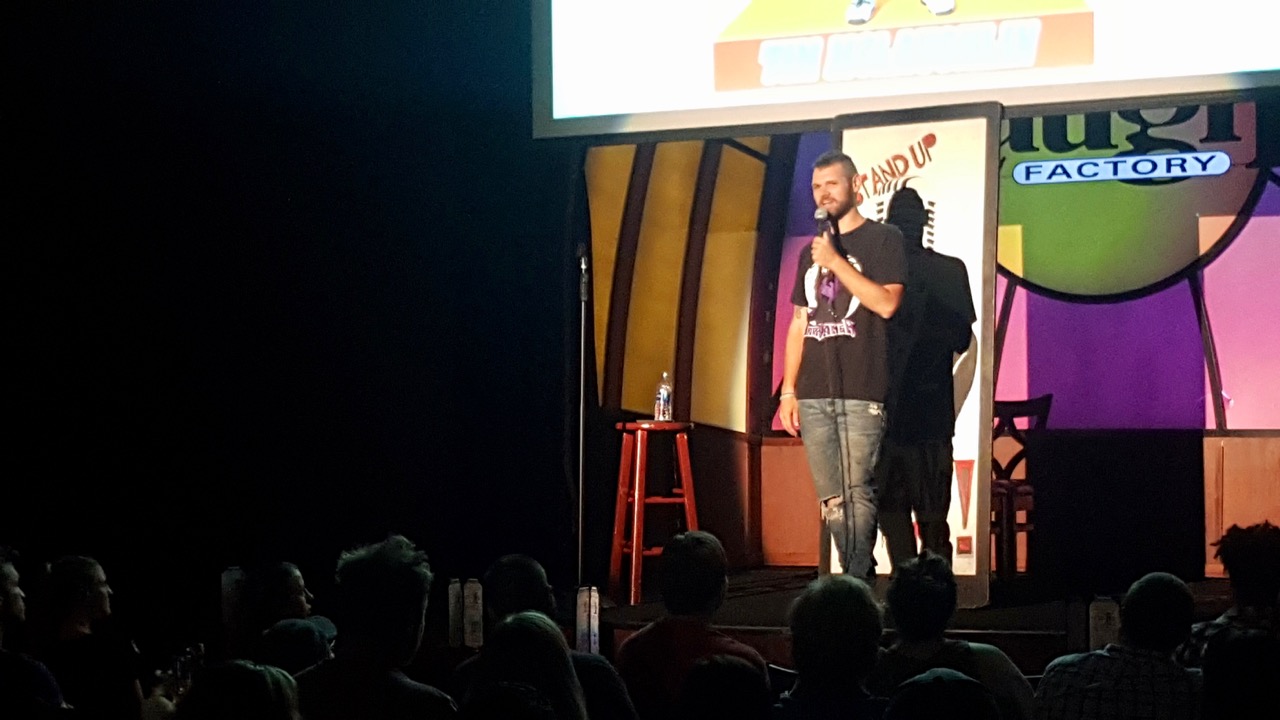 "Our weekly shows have gotten up to 100 people, and our room holds 70 without breaking code. I'm the only founding member of the show who isn't a comic. It's been super interesting having this point of view for the last decade. I feel like the Jane Goodall of comedians," co-producer James Webb said.
The original stand-up showcase is known for its solid locally sourced lineups — and has also attracted national heavy-hitters including Todd Glass, Hannibal Buress and Michael Che from "Saturday Night Live." Thursday's edition of "Stand Up Stand Up" will feature headliner Kristen Toomey.
Toomey, who participated in one of the nation's best independent showcases, "Comedians You Should Know," just got home from performing at the prestigious "Just For Laughs Festival" in Montreal. On Thursday she'll be joined by Travis Irvine, a comedian who is also currently running for governor of Ohio, Abi Sanchez, Chris Higgins Mike Robinson, Keith Paesel and host Todd Massey.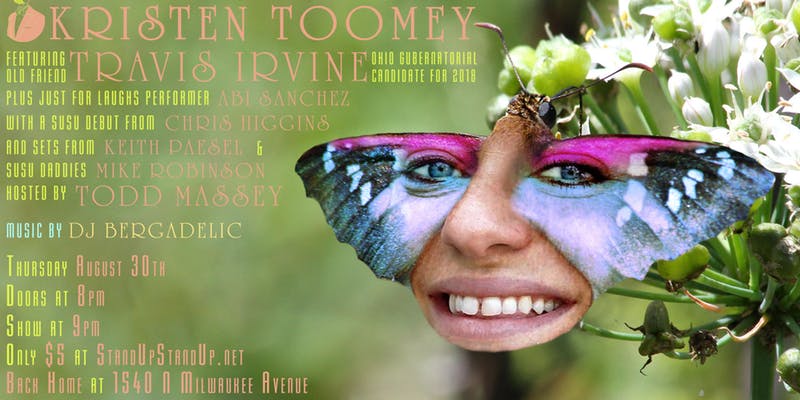 "Chicago is overflowing with undiscovered talent," Webb said in an email. "Look at the current Netflix, Comedy Central, and Late Night comedy rosters and you'll see Chicago everywhere. Just this past Saturday, former hometown comic Drew Michael dropped a phenomenal HBO special that broke new ground in the field. Liza Treyger and Josh Johnson with upcoming specials on Netflix, Chris Redd and Steven Castillo of SNL, T-Murph and Just Nesh of Comedy Central's Kevin Hart Presents; the list of folks who came from indie stages in this town within the last 2 years alone are endless. If you're not going to these shows, you're missing out. There's at least one incredible show for every day of the week for less than $10 in every neighborhood. It's a great way to see the city. Leave the house. Netflix can wait."
When Stand Up Stand Up started in the basement of what is now Little Olive Lounge in April of 2012, co-producer Keith Paesel said there weren't so many options for local talent. The weekly show aimed to fill that void.
Paesel is heading off to Los Angeles at the end of September to pursue his comedy career, but the show will continue.
"We're sad to see Keith go, but we have an incredible team assembled here to keep Wicker laughing for years to come. We can't wait to be back in our original home, and with the stellar new bar management team, a full dinner menu, and a redone basement, comedy in Wicker Park is going to be better than ever," Webb said. 
For more info, follow the show on Facebook, Twitter, and Instagram, or sign up for its email list at StandUpStandUp.net for updates on future lineups, secret guests, and chances at free tickets.