HYDE PARK — A local nonprofit that offers free weekly tutoring to grade school students is bringing its services to Hyde Park and is looking for volunteers.

Tutoring Chicago's fourth official location housed at Kozminski Community Academy, 936 E. 54th St., is the nonprofit's first on the South Side. The new location aims to increase the range of students who have access to their tutoring services, said executive director Erin McPartlin. 

"Going south made a lot of sense for us. We wanted to make sure we're in an area that is easy, safe and accessible for both the children as well as the volunteers," McPartlin said. "That's what we feel like we have in Hyde Park." 

Tutoring Chicago operates as a one-to-one, entirely volunteer-based program pairing about 800 volunteer tutors with 800 children across its four locations. At the Kozminski site — which starts operation in early October — McPartlin said she anticipates about 100 students to be enrolled for the 2018-2019 academic year.

While the South Side location is nearly "at capacity" for children, she added that additional volunteers are still needed. Tutoring sessions will be held weekly on Tuesday and Wednesday from 6-7:30 p.m. and both students and volunteers are split between the two days.
Those interested in volunteering at the Hyde Park location can apply online. 
Plans to expand the South Side program are already in the works, McPartlin said.

"Going forward, what we have planned is to add Monday nights and really expand the site from there. Most of other sites are running close to 200 kids a week, so we want to make sure we build this one up as well," she said.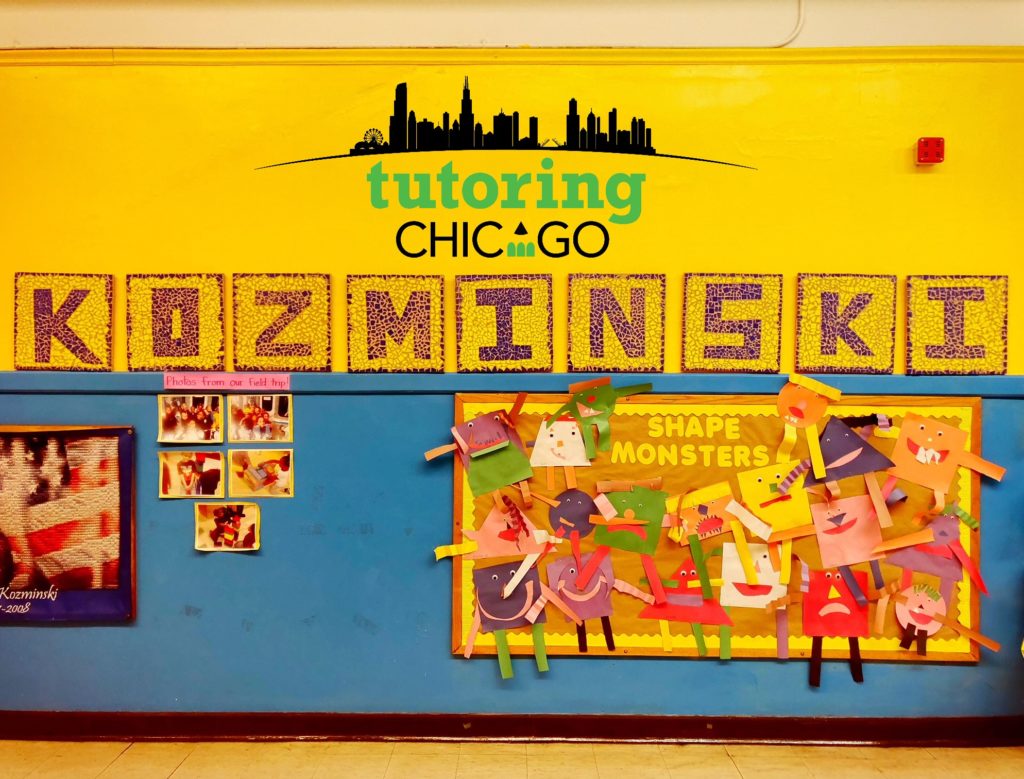 While the half-century-old nonprofit began as Cabrini Green Tutoring Program before adopting its current name in 2012, McPartlin said its initial mission of serving economically disadvantaged families remains.

In Hyde Park, the organization will offer its "SMART Program," as volunteers work with and support students in areas of social skills, math, attendance/attitude, reading and technology — as well as general homework help.

Beyond Tutoring Chicago's formal programming, however, McPartlin stressed the nonprofit's goal of integrating itself into the neighborhood and collaborating with residents moving forward.

"[We] chose the community, and not just a location. So when we're investing in a community, we want to be community partners," she said. "Whether it's working with local businesses to help in recruiting volunteers or anything that we can help with for the needs of the families and the community, we we want to be a community partner and invest in Hyde Park not just one singular location."