WICKER PARK — A 116-year-old brick church with stone accents will be demolished soon and replaced by six luxury condos, according to the developers who bought the former Original New Morning Star Missionary Baptist Church earlier this month.
"We are very excited at the opportunity and to begin construction on West Crystal. As a Wicker Park resident myself, we were captivated by this location," developer Peter Childs said. "Everything an urban dweller could desire is an arm's length away; walking distance to the trendy nightlife, shopping, and ever so popular and growing restaurant scene." 
Peter Childs and his father Jamie Childs, owners of Childs Development, bought the church building at 2122 W. Crystal St. in Wicker Park for $1,751,123 on August 8, county records show.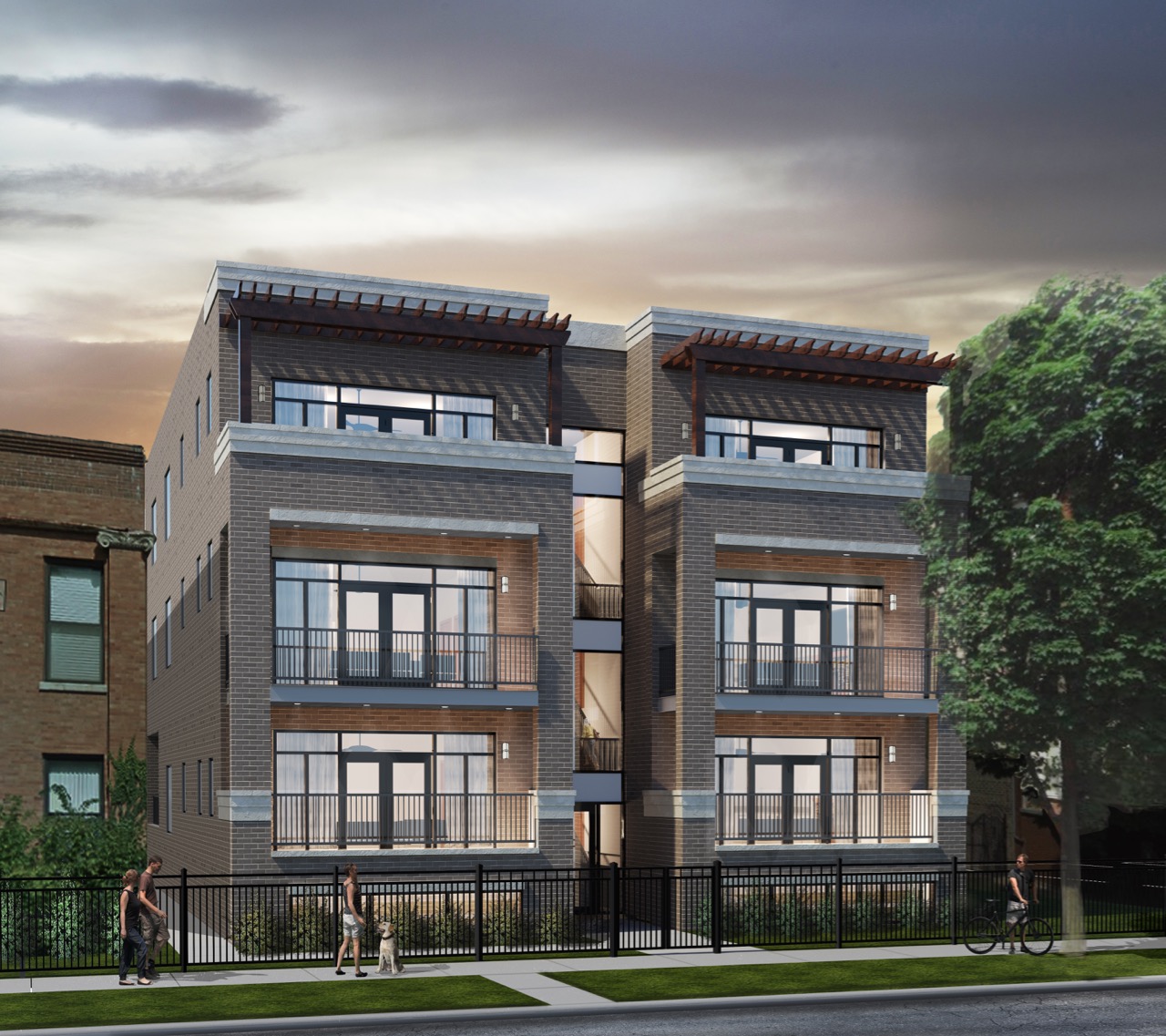 On Monday, the city issued a permit to wreck and remove the existing brick church. Childs Development specializes in high-end new construction multi and single-family homes. 
Childs said they hope to start the church demolition within the next 10 days and aim to finish the condos by mid-summer 2019, if everything goes as planned.
Since the lot is 14 feet wider than most 50-foot-wide standard lots, all of the condos will be oversized luxury condos with "the extra width allowing for more expansive, flowing floor plans," Childs said.
The plan calls for four three-bedroom, two-bathroom condos, and two three-bedroom, two-and-a-half-bathroom units. The duplex units will ask $969,000 and offer a private garage and a rooftop terrace. Prices will be $689,000 and $769,000 for the middle floor and penthouse units, respectively, with the penthouse units offering private rooftop terraces and skyline views.
All of the condos will feature luxury finishes and appliance packages and custom imported Italian cabinetry, Childs said.
Home to the Original New Morning Star M. B. Church since the 1970s, the 2-story brick building was constructed in 1902 and was originally a Jewish synagogue, according to "Wicker Park, from 1673 Thru 1929 and Walking Tour Guide" by Elaine Coorens, a local historian and journalist.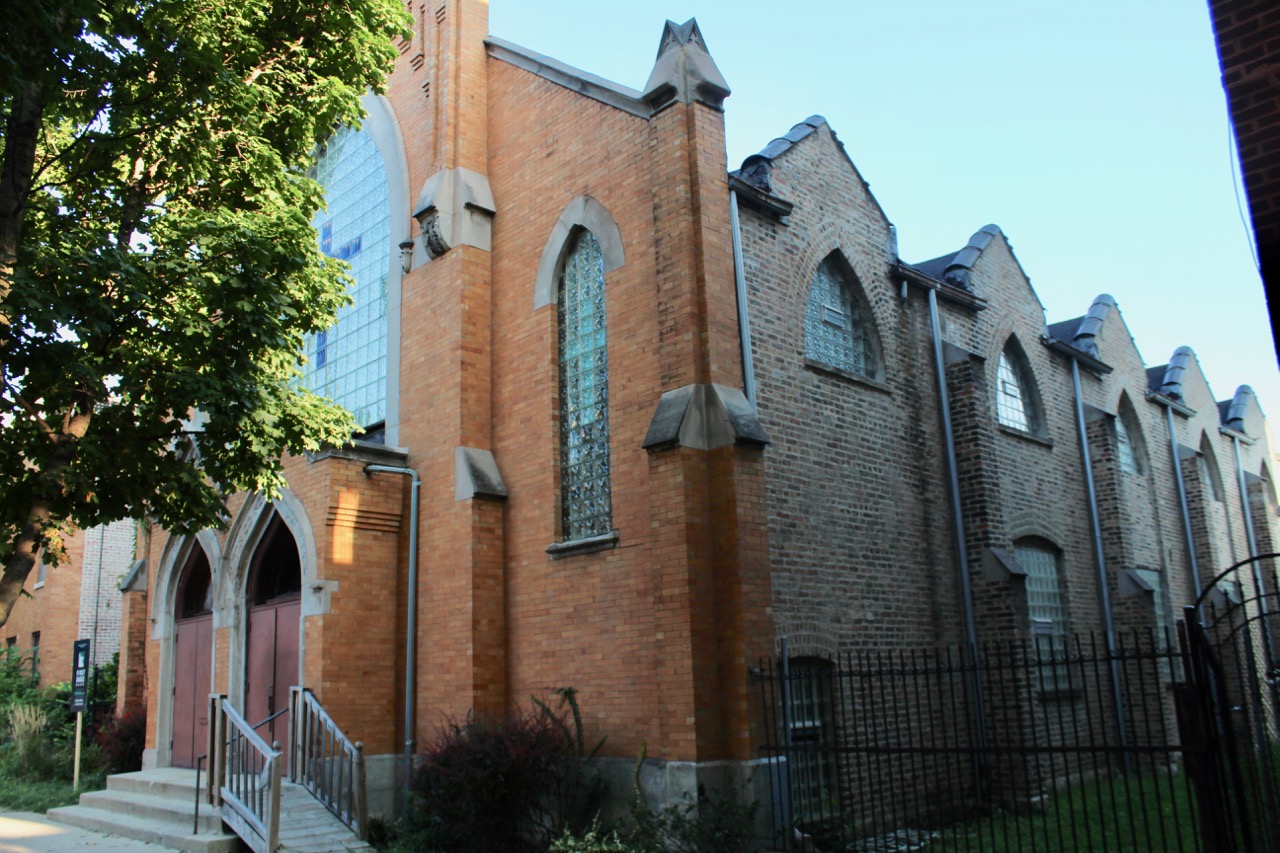 Located just outside of the Wicker Park Landmark District, the building is not protected from being torn down.
Peter Strazzabosco, deputy commissioner for the Department of Planning and Development, said the church was rated "green" in the 1995 Chicago Historic Resources Survey, which is a basic starting point for assessing a building's historic or architectural value.
The survey uses a color-coded ranking system to identify historic and architectural significance relative to age, degree of external physical integrity, and level of possible significance. The city's Demolition-Delay ordinance would allow the Department of Planning and Development to explore options for certain historic buildings and place a hold on demolitions.
Strazzabosco said that the building was rated green in the survey "primarily due to alterations to the exterior." 
Green-rated buildings are not subject to the demolition delay ordinance, meaning there would be no delay placed on any  demolition permit.
The church's facade features Hebrew lettering carved in stone above one of its doors. Next door, the former Congregation Beth El at 2126 W. Crystal St. was preserved and converted into condos.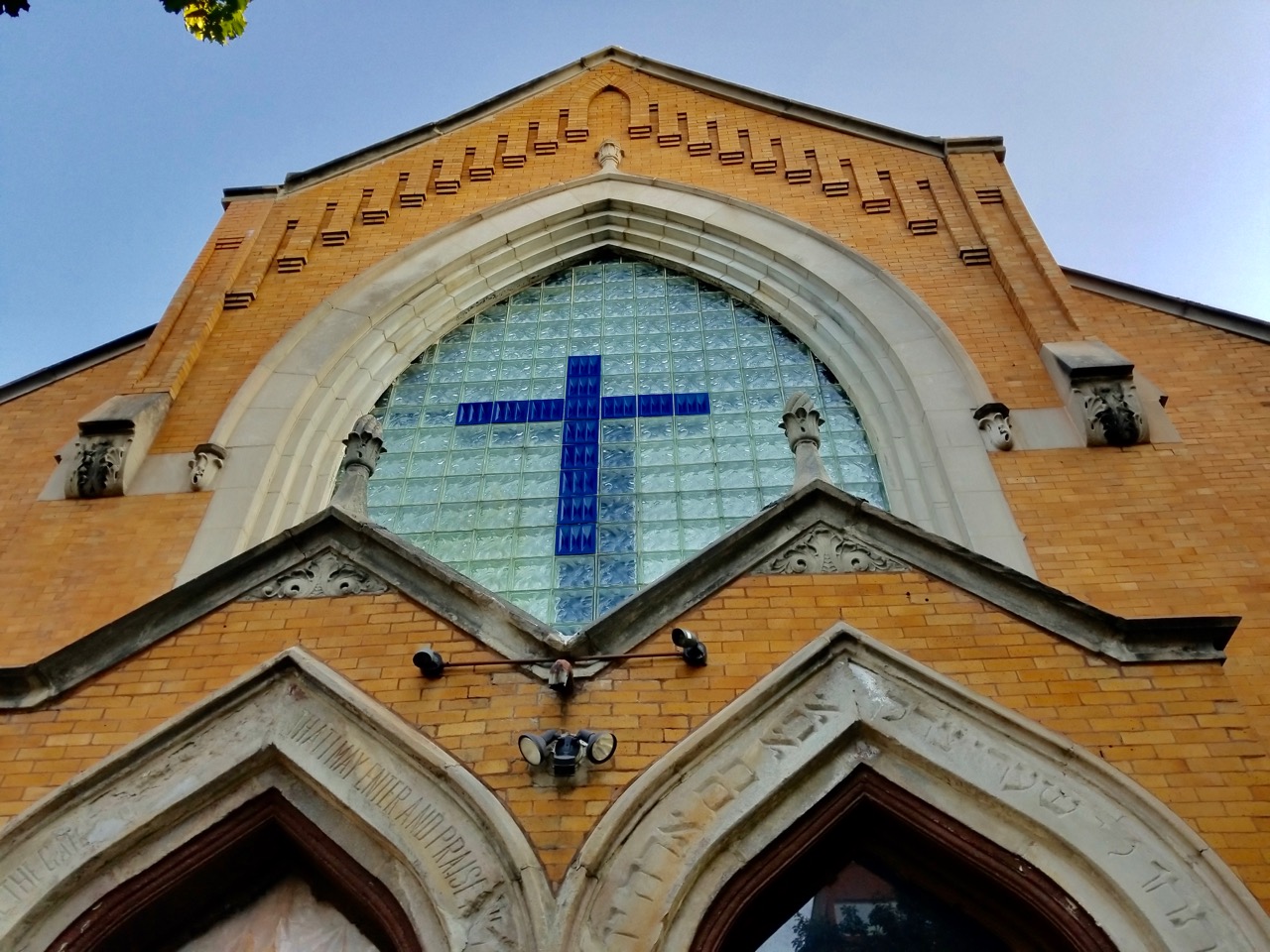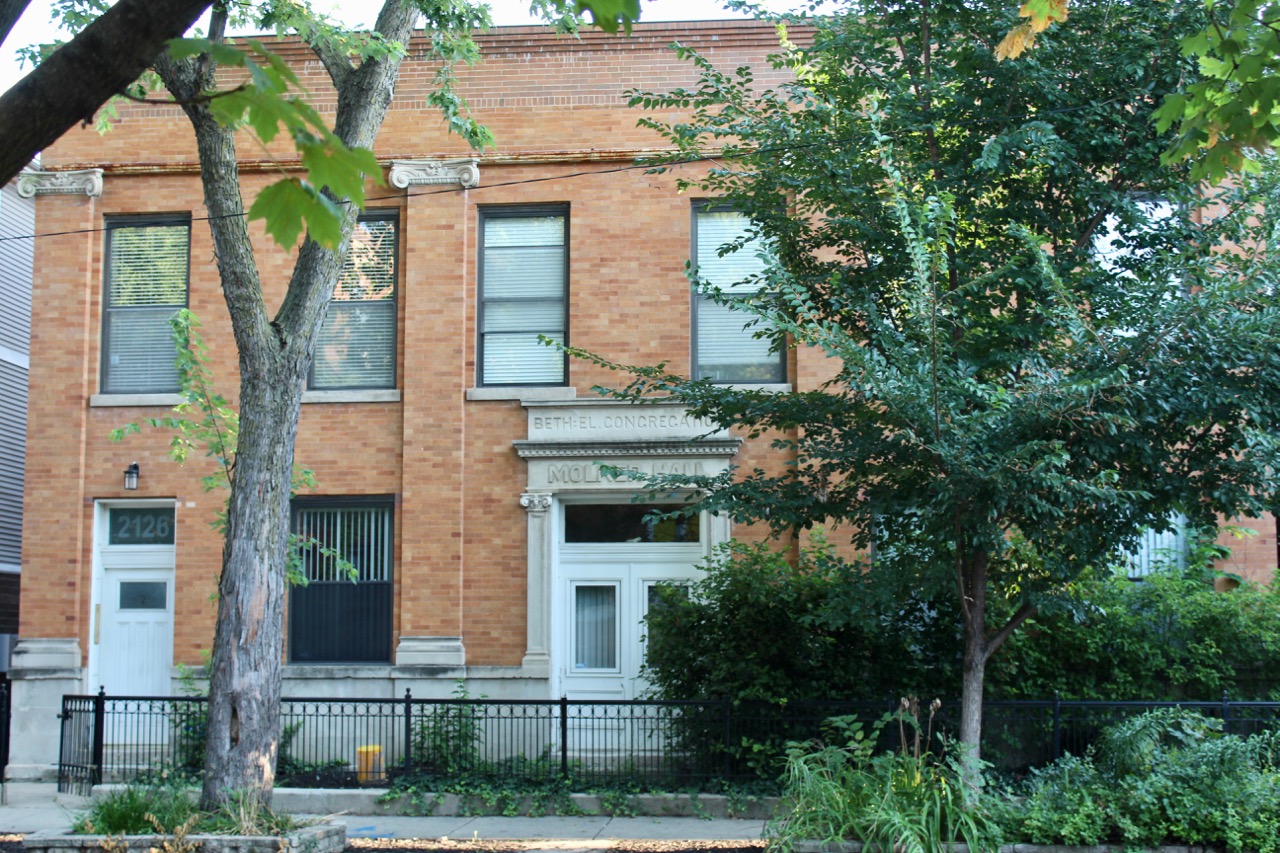 Realtor Genine Ben, who sold the church on behalf of its owners, said that at one time, both the church and the neighboring building were owned by the same Jewish congregation, and that the synagogue was sold to the church many years ago. 
Ben said her clients "wanted to move on" and have relocated their church to the West Side.
The church initially asked $1.1 million for the building when it went up for sale in late March. It was put under contract in less than a week, eventually closing on Aug. 8, Ben said. The congregation, who were delaying the closing, recently moved out, she said.
Ben said she supports the impending demolition by the Childs. 
"I think it's common in Chicago. I go back to where I grew up on the South Side, and there used to be churches there too that are totally demolished. Of course there are landmarks in neighborhoods. This was not one of those," Ben said.
Another church directly across the street at 2127 W. Crystal St. is rated "orange" in the Chicago Historic Resources Survey— meaning there would be a 90-day hold on any demolition permits. There are no plans to demolish the Gothic Revival church, which dates to the 1890s and was designed by architects Henry Worthmann & John Steinbach. Worthmann & Steinbach designed several other Chicago churches including the Landmarked St. John's Lutheran Church in Ukrainian Village.