LINCOLN SQUARE — Baker Miller's cooking with fire at its new Lincoln Square address.
Husband-and-wife team Dave and Megan Miller finished moving their bakery/café the former location of Le Café at 4655 N. Lincoln Ave., one block east of the Brown Line, on Monday. They began serving customers Tuesday.
"It almost looks like we actually just plugged in Baker Miller in a newer, more well-designed spot," Dave Miller said. "It's funny, the layout of the old Baker Miller, the counter and everything was on the right, and then the new one, it's on the left. So it's almost like it's just flipped a little bit."

The new location is larger and has a back patio that will soon be open to the public. And unlike their previous location, the restaurant will now be cooking with fire.

"For us infrastructurally the biggest thing is that we have a hood system now. Everything was made on electric heat before, so we could only do a café-style menu," Dave Miller said. "With fire we can cook things that we weren't able to really do before, and now our bacon can be crispier. I mean, people loved what we did before obviously, but we think we'll be able to take it to the next level now."

Earlier this summer the Millers decided to leave the restaurant's original home at 4610 N. Western Ave. because of a landlord lease dispute, according to the Chicago Tribune. The move has also led to a name change, from Baker Miller Bakery and Millhouse to Baker Miller Bakery & Dinette.

The restaurant serves up its locally-sourced goods at three locations, at Everybody's Coffee in Uptown, Kitchen Sink Cafe in Edgewater and its flagship in Lincoln Square.
Miller says customers can expect modern takes on classic café and diner dishes for breakfast right now, like biscuits and gravy, grit-based bowls and breakfast biscuit sandwiches.
"And over the next few weeks we'll be rolling out a dinner service, so really we'll have an all-day café, diner-type place," Dave Miller said.
Check out the new Lincoln Square location's menu here: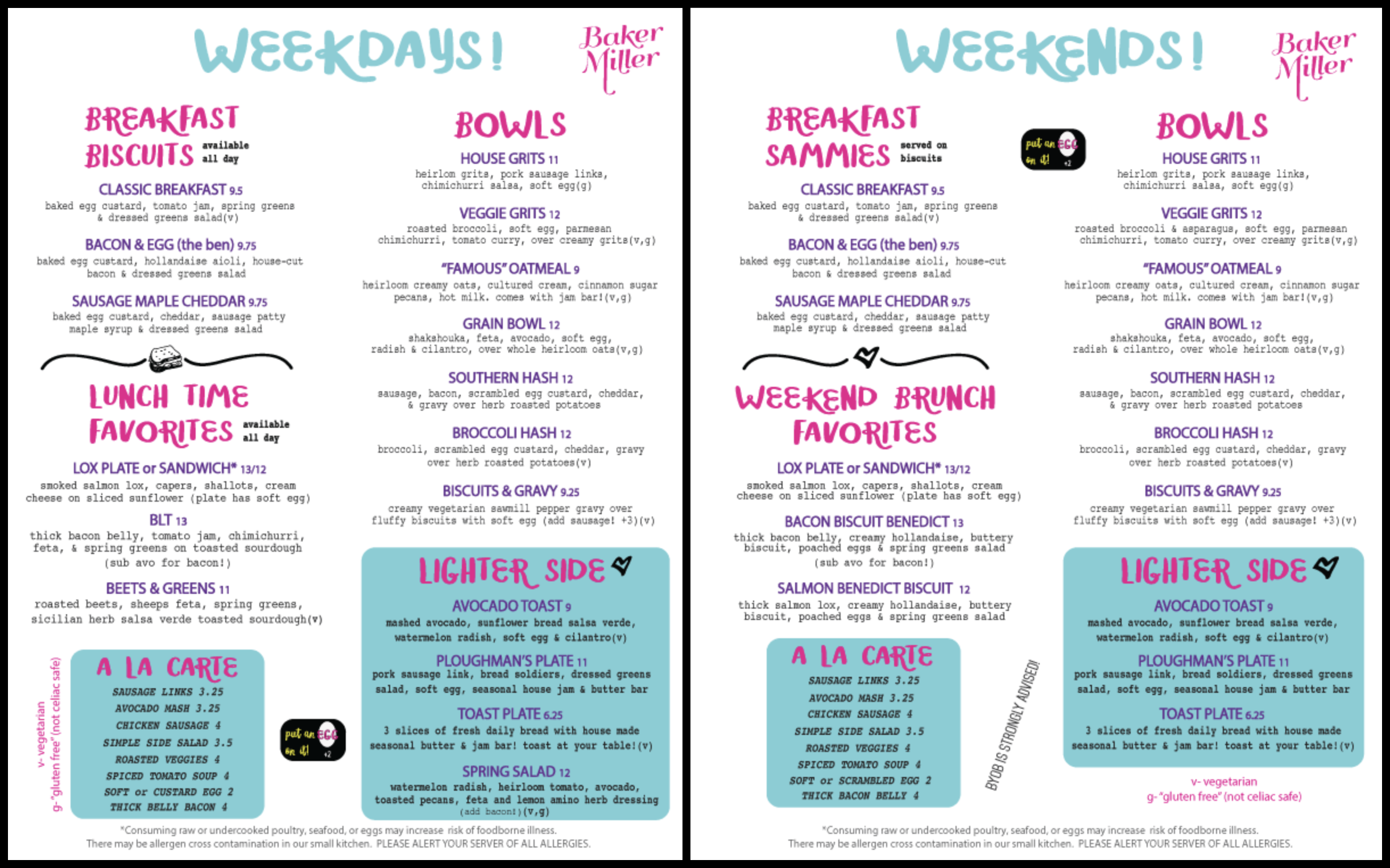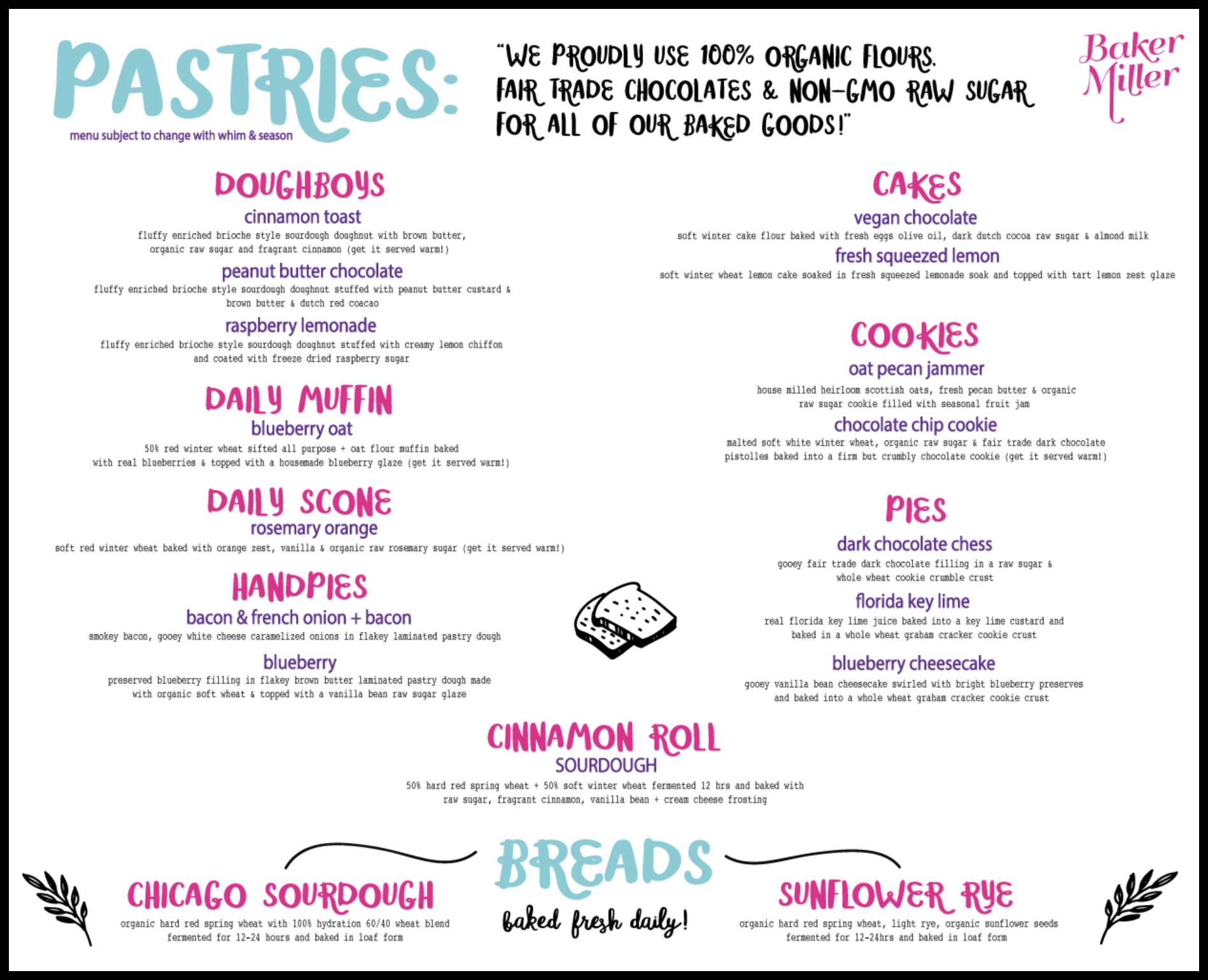 Do Lincoln Square stories matter to you? Subscribe to Block Club Chicago. Every dime we make funds reporting from Chicago's neighborhoods.