WEST TOWN —  A weekly "health market" on the grounds of Presence Saints Mary and Elizabeth Medical Center in West Town that's been somewhat of a local best kept secret just won a $395,000 grant from the United States Department of Agriculture to provide free and reduced cost healthy food.
The windfall, which hospital spokesman Jim O'Connell called "an "incredible boost," was announced last week just hours before the weekly rain or shine 3-7 p.m. Thursday market at 2233 W. Division St. kicked off.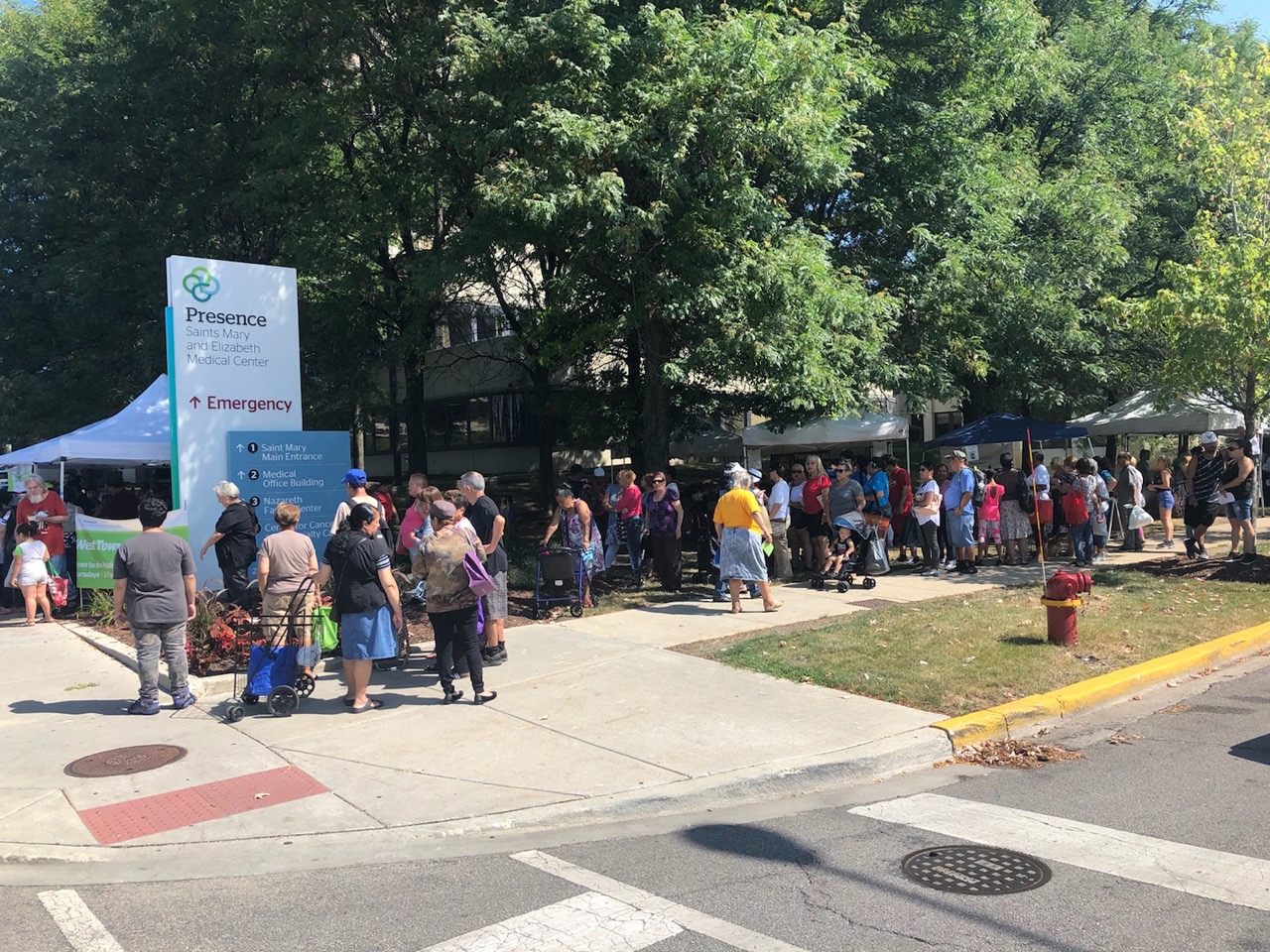 O'Connell said the funding — awarded through the Food Insecurity Nutrition Incentive Grant Program, administered by USDA's National Institute of Food and Agriculture —  allows the market to offer shoppers who receive supplemental nutritional assistance program (SNAP) benefits to triple the amount that they get for what they spend over the duration of the 3-year grant.
Since the USDA grant allows participants in the food assistance program to receive $3 worth of fresh food for every $1 spent (up to $15), O'Connell said taking home $45 in fresh healthy food while spending only $15 "has an incredibly positive impact on how a person or a person's family eats for the week." 
"Our commitment to the health of this community goes well beyond the walls of the hospital. Affordable healthy food is key to the health of our neighborhood and programs like this health market address those issues head on," O'Connell said.
The weekly market, which attracts lines before it starts but sees crowds taper off by 6 p.m., is the only one of its kind on a hospital campus to get funding for providing healthy low-cost food to the surrounding community, according to O'Connell.
Community residents, patients and hospital associates and employees are all welcome to shop at the market. Vendors sell fruits and vegetables as well as prepared items like bread. On a Thursday when Block Club popped by near the market's end, several vendors who had plenty of produce left to sell said they'd like to get the word out about the market to the entire community.
The extra funding boost has also allowed the market to operate every Thursday during its season rather then the somewhat confusing 1st and third Thursday of the month schedule it held in its inaugural season last summer.
West Town Health market kicked off in June and will move indoors to the hospital's gymnasium in the late fall and winter, ending on December 13. The market is on the west lawn of the hospital at the corner of Oakley and Division.
Here' the vendor list:
The Urban Canopy (fruit & vegetables)
Puerto Rican Cultural Center (various fruits, vegetables, Sofrito, Coffee)
Willow Ridge Organic Farms
HeyDay Urban Farms
Mr. Kites Breads
Soaps by Chad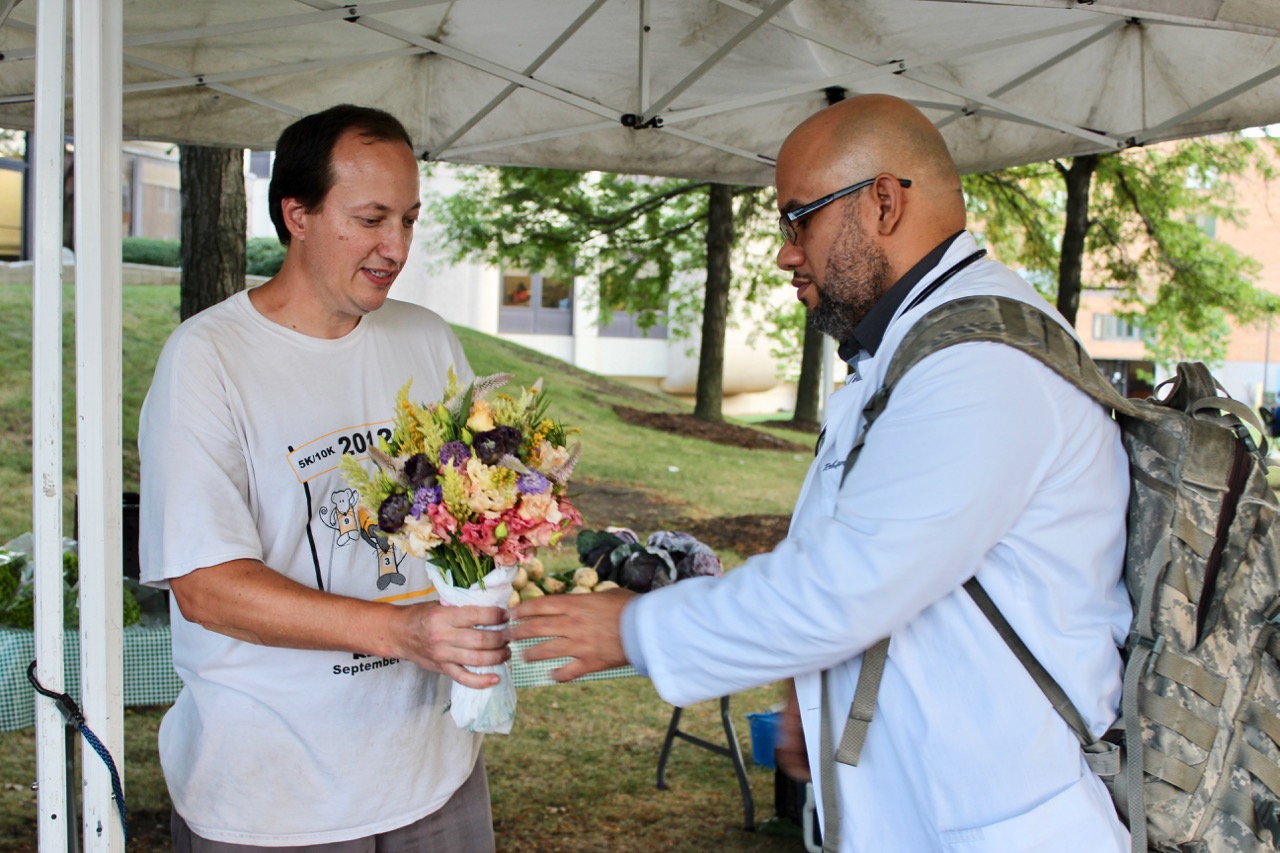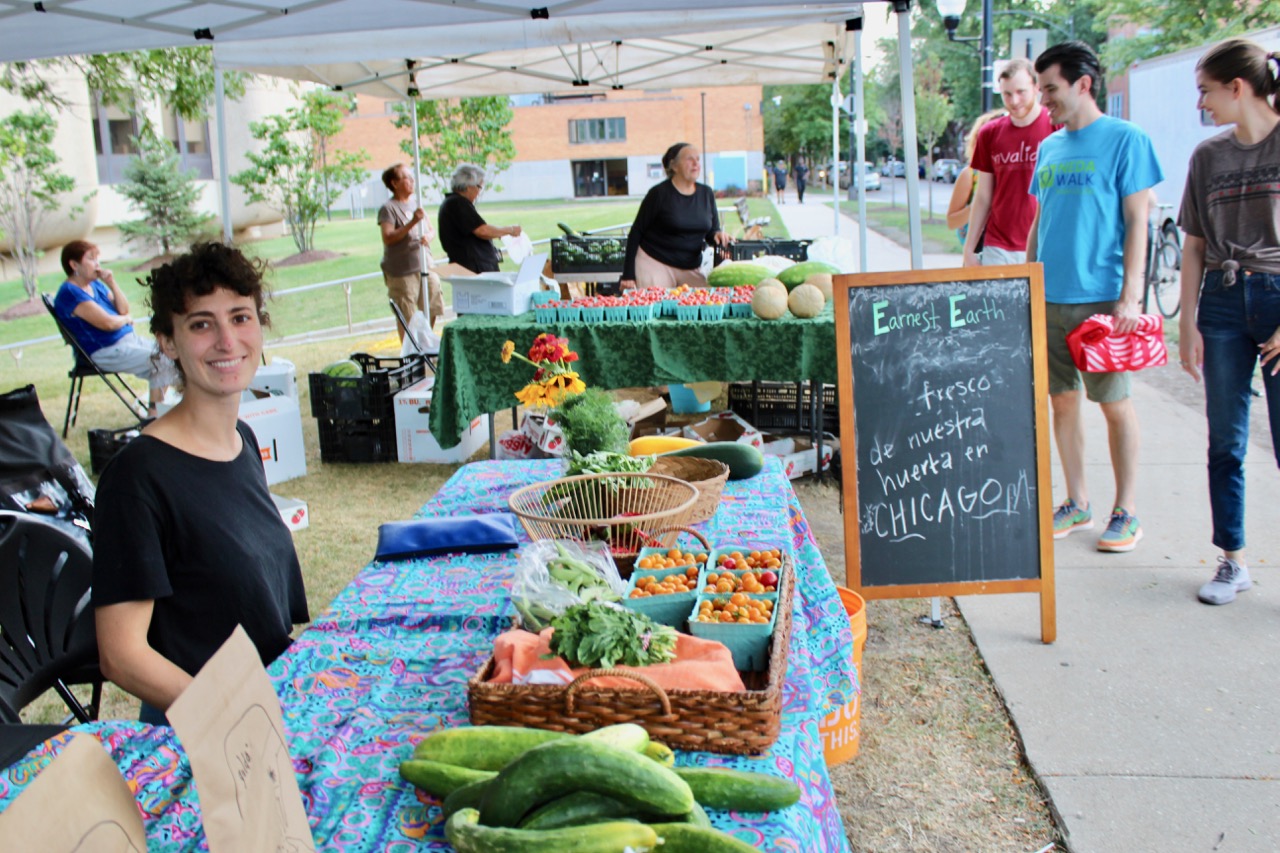 Do stories like this matter to you? Subscribe to Block Club Chicago. Every dime we make funds reporting from Chicago's neighborhoods.