JEFFERSON PARK — Bob Waddick has been involved in scouting for 75 of his 85 years.
On Sunday evening, generations of families influenced by his leadership got in line to say "thank you."
Waddick, who was born in Chicago and lived in Sauganash for most of his life, joined the Boy Scouts when he was 10 years old. Eventually, he made it all the way to Eagle Scout.
In 1974, he became Scoutmaster of Troop 834 out of Sauganash Community Church, while raising three sons and working as a civil engineer for Sargent and Lundy.
On Sunday, his wife and three sons, who all were Eagle Scouts, and their families, including four grandsons who were also scouts (two of whom rose to be Eagle Scouts) turned out to honor Waddick at dinner in his honor at the local Copernicus Center.
But it wasn't just his family.
There were so many well-wishers who came out to thank Waddick, they formed a type of receiving line in the building's lobby, causing him to take nearly an hour to get to the ballroom where the dinner was held.
Though the event was not a surprise, Waddick was moved by the number of people who came out to honor him.
"I'm completely surprised by how many people and from how far they came," Waddick said.
His youngest son Brian, a 55-year-old technical salesman for IBM,  said for the last few years he was thinking of doing something to celebrate his dad's time as with the scouts, but his father kept refusing. Then a former scout, Dave Zulkey, called him and said he had formed a committee of former scouts to organize an event to mark Waddick's 75 years in scouting, leading to Sunday's dinner.
Joel Nikoleit, a 56-year-old tax attorney who lives in Maywood,  joined the troop in 1973 before Waddick became scoutmaster.
"He's a great guy and as I like to say, he taught me and my brothers how to fly," Nikoleit said, referring to the fact that they were all Eagle Scouts, the highest rank. "He's what we call a lifer. He believes in the scouts."

Since 1936, Troop 834 has had 97 Eagle Scouts. 87 of them came after 1974 when Waddick took over.
Brian Waddick said it was not known exactly how many boys went through scouting under his father's leadership because records were lost in a church fire, but he estimated it was about 700.
"That's a lot of boys who learned a lot about life from my dad," Brian Waddick said.
Jerry Tkach, a 19-year-old college student from Sauganash who currently attends the University of Illinois, was a scout under Waddick and described him as an inspiring man.
"He knows a lot about several things and is always eager to share his wisdom," Tkach said.
At the end of 2017, Troop 834 merged with Troop 957 out of Edgebrook Lutheran Church, giving Waddick the chance to scale back his role a bit after leading the troop for 44 years when he went from Scoutmaster to co-Scoutmaster.  
Sunday's dinner was not a retirement, but Waddick did concede he has to tend to some health issues since falling and breaking his hip a few months ago.
"I have to get this leg back in shape. Two years ago I was able to hike 20 miles but I can't do that right now."
Whether or not Waddick returns to take sole leadership of the troop is unknown, but not something outside the realm of possibility, according to friends.  
Leo Rojek, 86, who served as a scouting snow ski counselor for several years with the troop, summed up the feelings of those in attendance, saying "We don't find guys like him anymore."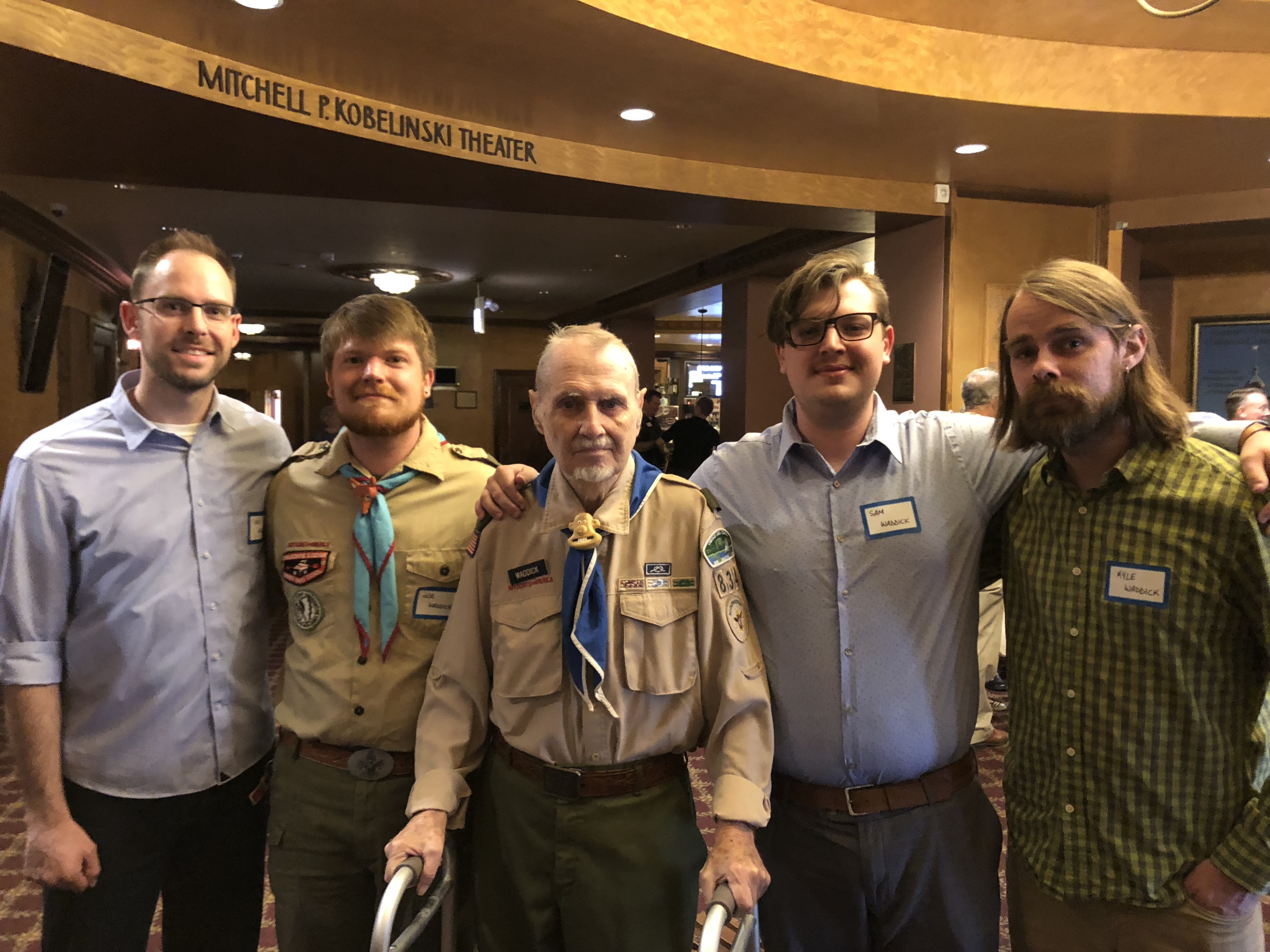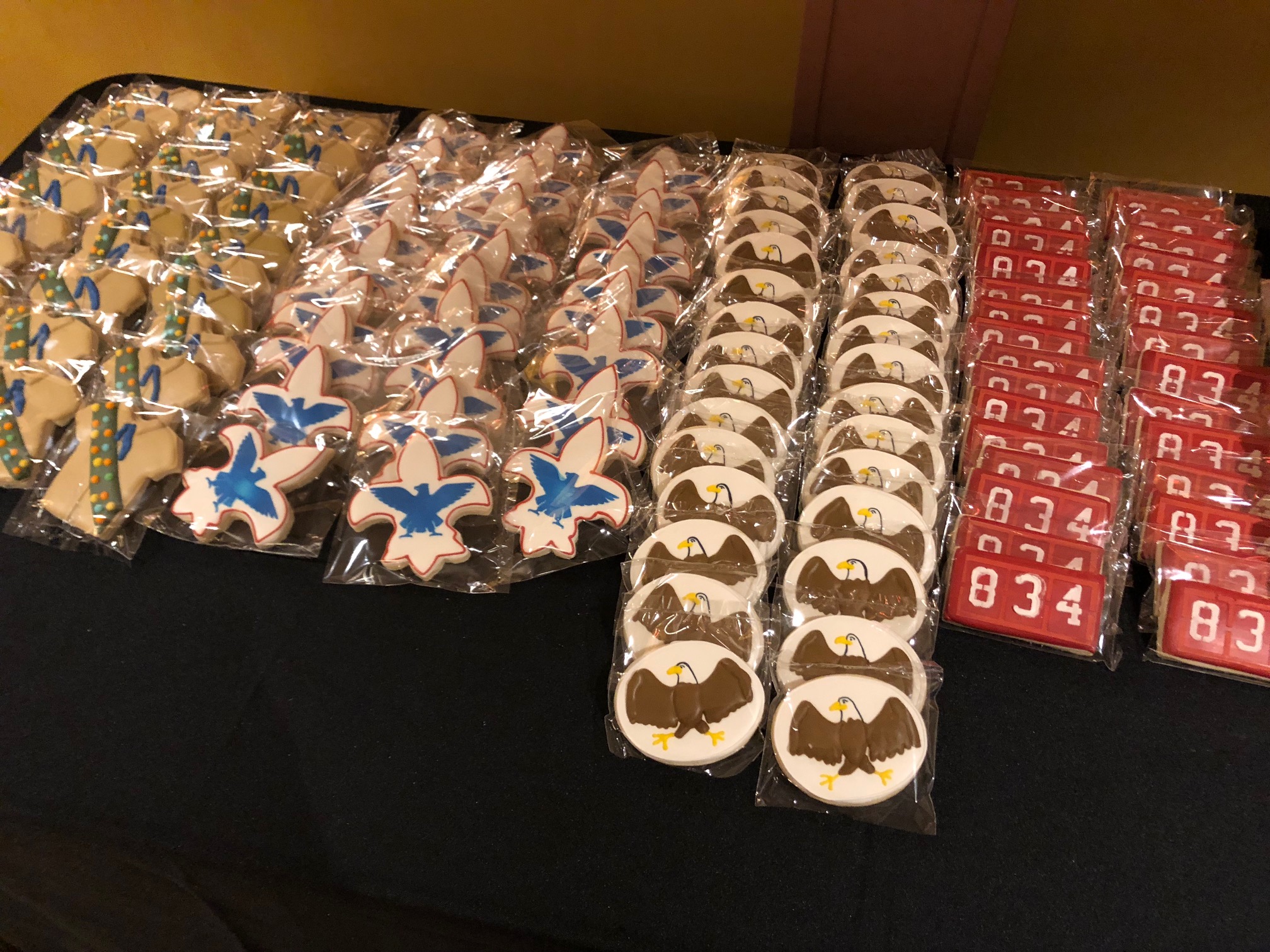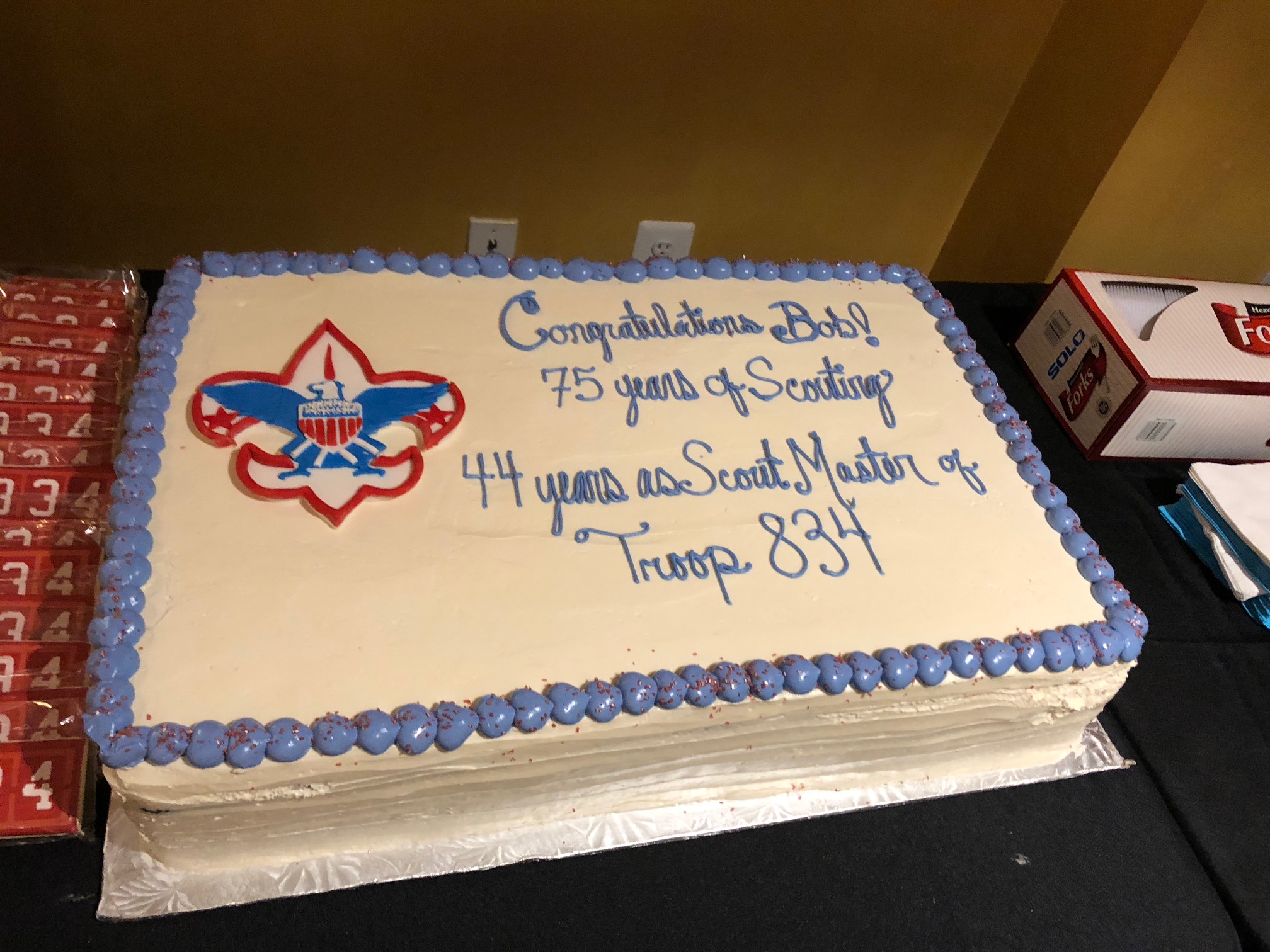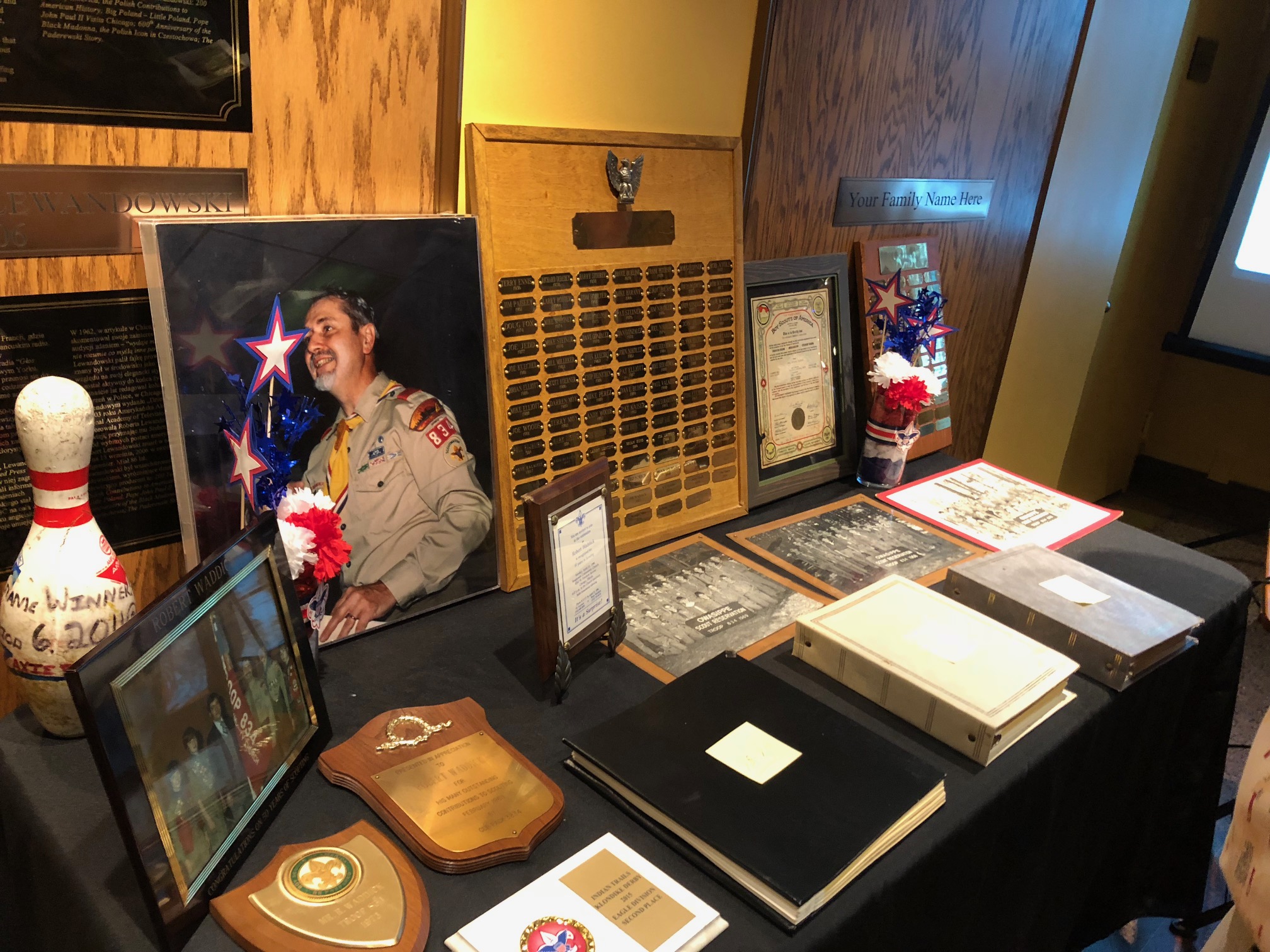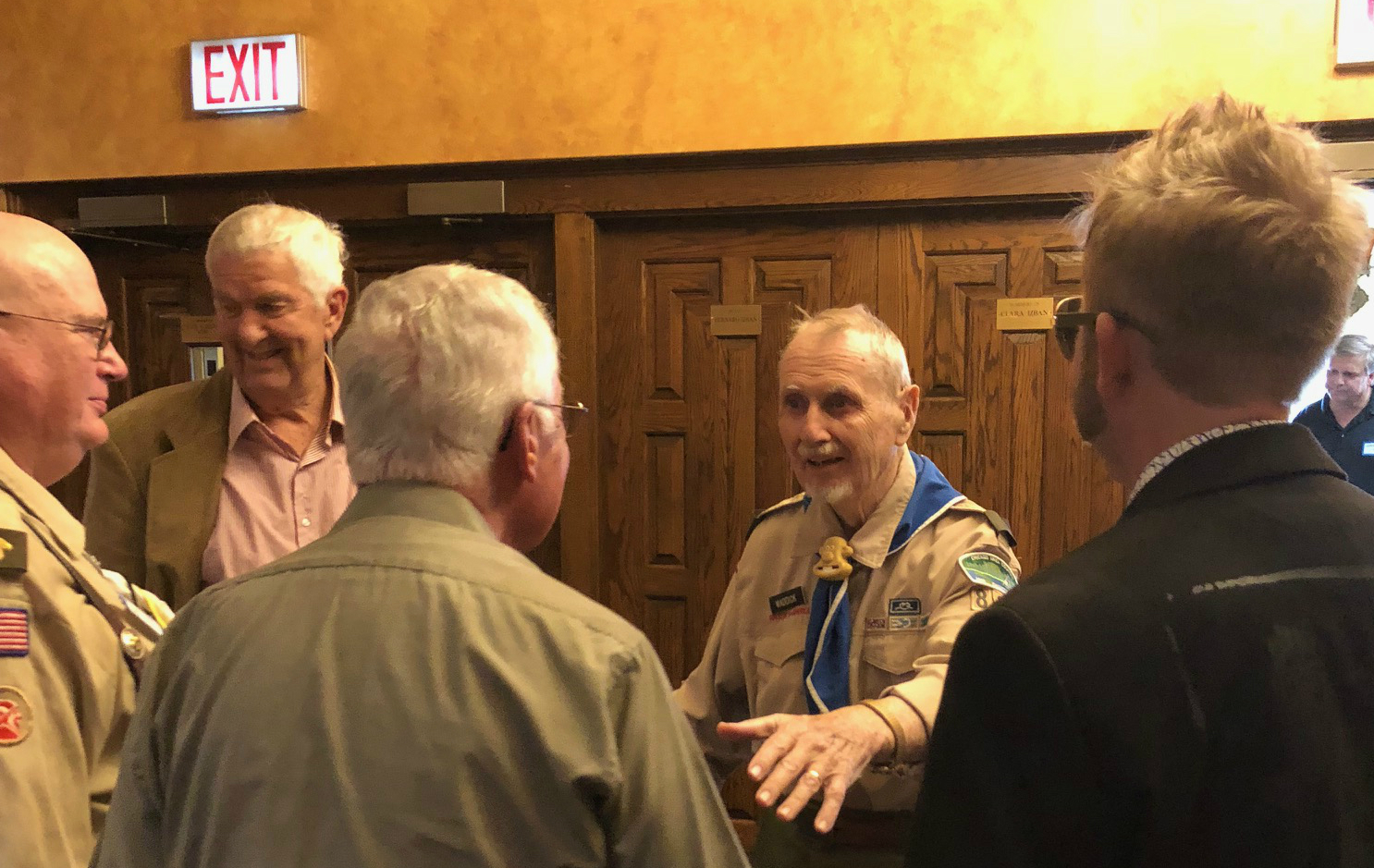 Do stories like this matter to you? Subscribe to Block Club Chicago. Every dime we make funds reporting from Chicago's neighborhoods.