WICKER PARK — Happy Friday!
Not headed to the Air & Water Show, Little Italy Festa or Pilsen Fest?
Here are a few ideas for things to do this weekend in Wicker Park and nearby neighborhoods Bucktown, Humboldt Park, Logan Square and Ukrainian Village. 
Sangria Fest, BYOB(lanket). The festival celebrating the summer punch on the lawn of Humboldt Park's namesake park encourages attendees to bring their own blankets or lawn chairs to sit on between sampling different types of sangria. Food, live music and world market merchandise tables are also on tap. Tickets range from $25-$110. From noon- 10 p.m. Saturday and Sunday, 3021 W. Division St.
Chat Up Esteemed Artists. Meet the creators of "Worker Cottage Parklet" and "Wicker Tree" at an arts reception and Home & Garden party to celebrate the recent installed public art commissions. From 6-8 p.m. Friday at Jackson Junge gallery, 1389 N. Milwaukee Ave.
Old School Church Carnival. St. Helen School's 13th annual carnival brings rides, live music, carnival games and more revelry to Ukrainian Village. Admission is free, but the beer, food and rides require cash or tickets. Hours are 5-10 p.m. Friday, noon- 10 p.m. Saturday and noon- 8 p.m. Sunday, along Augusta Boulevard between Western and Oakley.
For Adults Who Love Dinosaurs. To celebrate the 25th anniversary of the movie "Jurassic Park," Go Tavern & Liquors will transform its bar into "Gorassic Park," a prehistoric safari park. The bartenders will become rangers mixing up themed cocktails like "Ravaged by Raptors." From 8 p.m. – 2 a.m. Friday and Saturday, 3219 W. Armitage Ave.
Silver Cloud New Chapter. Tricycle Chicago, the long-awaited replacement to Silver Cloud Bar & Grill, will celebrate its grand opening on Friday. Dishes from Chef Clint Walt include a deconstructed chicken pot pie (updated recipe), pasta and sumac-dusted lamb chops. View the beer, wine and Champagne menu. Hours are 3 p.m. daily for drinks, kitchen opens at 4 p.m., 1700 N. Damen Ave.
For The Foodies. The first Tastemaker Chicago features collaborative dishes from renown chefs. Tickets ($65) are offered for four different four-hour long sessions (with two chef collaborations featured at each session) throughout the weekend at Revel Fulton Market, 1215 W. Fulton St. 
Imbibe at Neon Wilderness. A new bar from Bar DeVille's head bartender Brad Bolt opened on Thursday and will celebrating its opening weekend this weekend. Hours are 5 p.m. – 2 a.m. Friday and 3 a.m. Saturday, 1270 N. Milwaukee Ave.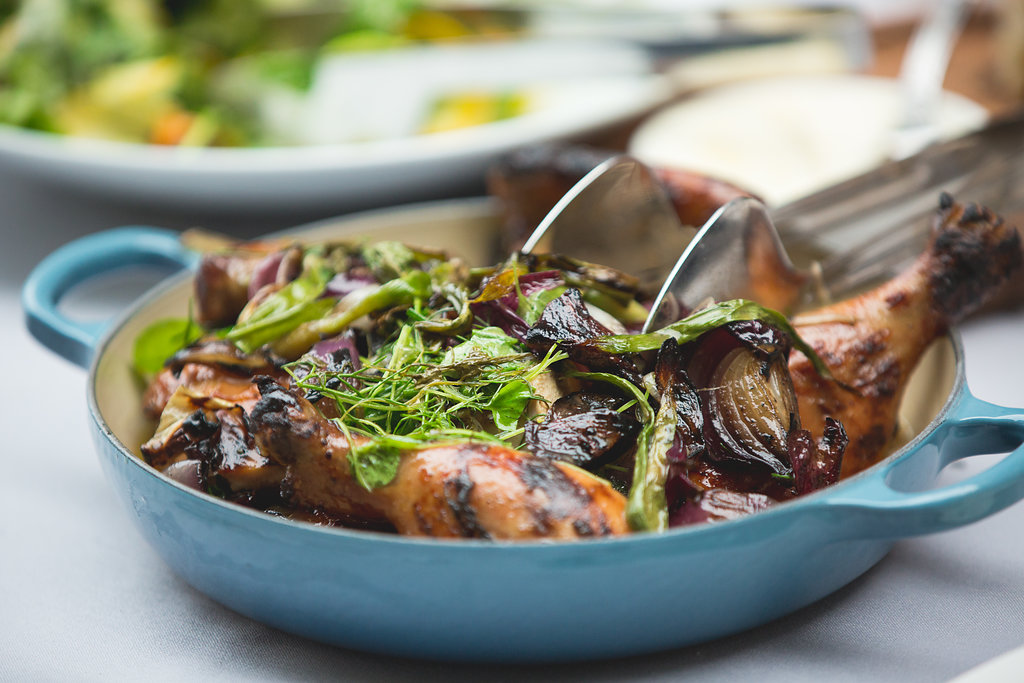 Nosh On Etta's Patio, Then Explore Bucktown.  The second floor patio of etta will be the setting for "passed bites and drinks that showcase everything etta has to offer" followed by stuffed picnic baskets given to attendees who're encouraged to explore Bucktown with provided maps as part of the Tribune Food Bowl. Tickets are $75/person, $145/2 people, from 2-4 p.m. on Saturday, 1840 W. North Ave. 
Get Ready For School. 1st Ward children can score backpacks filled with supplies as well as free health screenings at a Back to School Health & Resource Fair, from 10 a.m. – 1 p.m. Saturday, Haas Park field house, 2402 N. Washtenaw Ave.
Free Yoga, Fresh Veggies. Kick off Sunday with free yoga in the park (9-9:45 a.m.) and then peruse fresh veggies, cheeses, meats and specialty items, like bagels, samosas, coffee and crepes at the Wicker Park Farmers Market. Hours are 8 a.m. to 2 p.m. Sunday, 1425 N. Damen Ave.