CHICAGO — The Midwest's longest-running scooter rally returns over Labor Day weekend, featuring vintage scooter, dance parties, a BBQ and a midnight ride through the city.
The Slaughterhouse, a nod to the city's meatpacking heritage, kicks off Aug. 31 at Reggie's Chicago.
Attendees can hang out and, if they have a scooter, join in the annual midnight ride throughout the city. The rally's other events include a BBQ at Motoworks Chicago, dancing at Late Bar and a meetup at Eataly Chicago for a presentation by "The Life Vespa" by author Eric Dregni. Only the group rides and gymkhana (scooter obstacle course) require attendees to have a scooter to participate.

Jen Vant is a rally organizer who rides a vintage 1973 Sprint 150 Vespa, which was a hand-me-down from her older sister.
"This year we're also doing a bowling tournament at the Fireside Bowl," said Vant. "It's kind of a flashback to our younger days when we used to go watch punk rock shows there."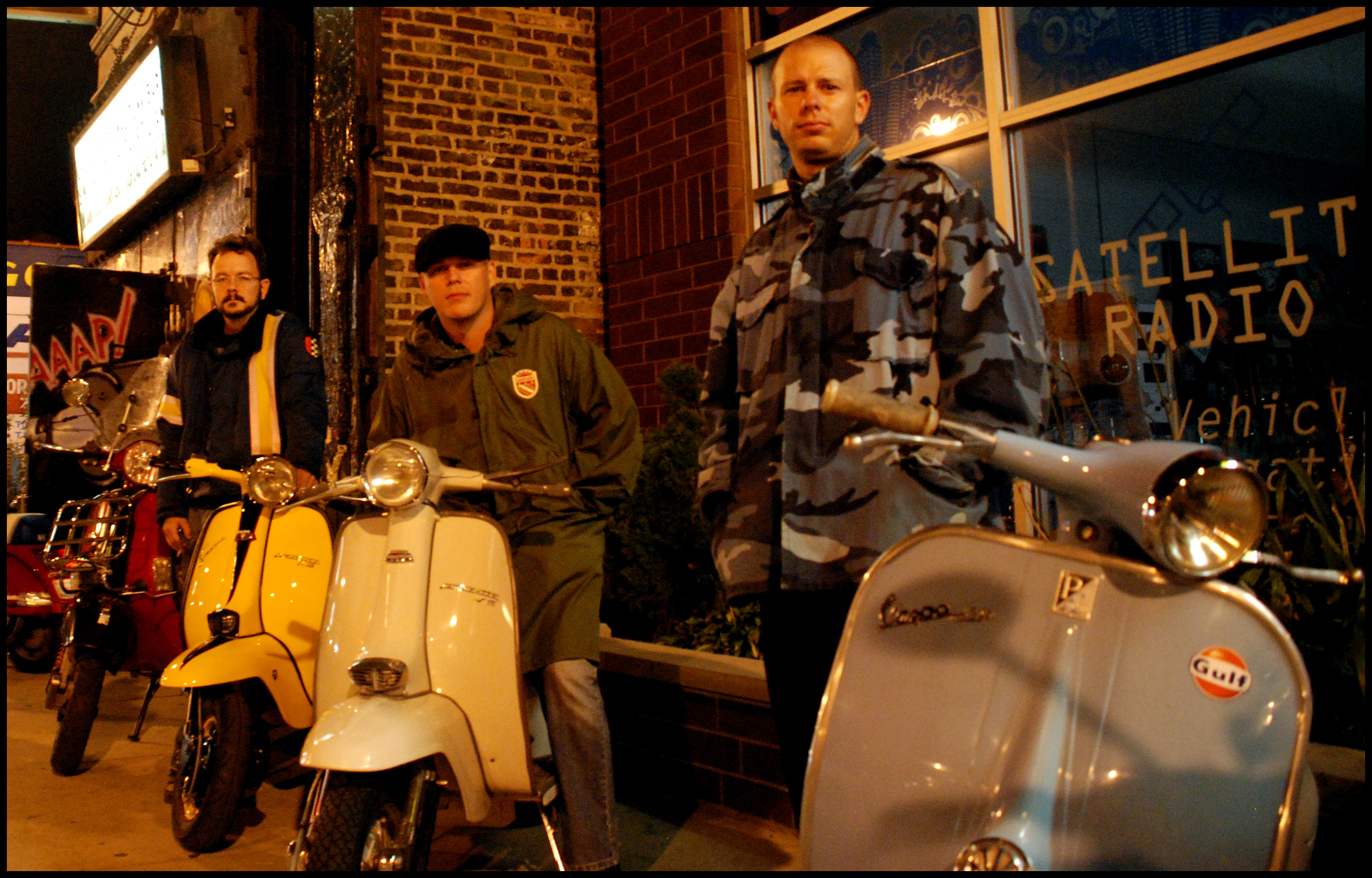 This year's rally theme is "24 Karat Old." Initially the event was going to have a stop at Moto Guild Chicago. But the organizers needed to change their itinerary once they heard an arson fire ravaged the community workshop that belongs to Tony Riccardi.

"We were super stoked to work with Tony. He's been a sponsor of our rally for a number of years. And I used to work on my bike out of out of Moto Guild before I had a garage," Vant said. "We were excited Moto Guild was moving to their new place and I was devastated when we heard about the fire."

RELATED: After Arson Damages Moto Guild, Members Launch Crowdfunding Campaigns To Rebuild

"I'm really bummed that we can't showcase Tony's new space," she said. "Johnny Scheff at Motorworks [Chicago] was able to step up because Moto Guild couldn't host us."

Slaughterhouse is the Midwest's longest running scooter rally. Long before the advent of Facebook events, scooterists in the mid-1990s relied on flyers and phone calls to get the word out.
"It used to always be a camping rally but eventually moved into the city, and now we alternate between a city and camping rally," said Vant. "And it has kind of been passed down into the hands of people who organize it now."

Initially, the rally was organized by the the Second to Last Scooter Club, but its organizers are now a hodgepodge of independent scooter riders mixed with some May Day Scooter Club members. The rally's name is a nod to Chicago's history as the "hog butcher to the world."

"Andrew 'Moe' Balazs and Kirsten Frazer organized that first one in Tinley Park," said Bryan Bedell, who rides a 1965 Vespa 150. "If I recall correctly the plan was to ride through Chicago's meatpacking district during the first rally. But everyone was tired from riding all the way to Tinley Park and didn't want to ride all the way back into town."

Bedell says he met Balazs and Frazer as well as number of other scooter riders for the first time during that inaugural rally.

"I met a bunch of other people I'm still friends with. And I'm pretty sure I'm the only person who's been to all the rallies," he said.
The full itinerary of the weekend's events can be found at slaughterhousechicago.com. Tickets start at $25 and pre-registration includes a goodie bag with an embroidered rally patch and a rally t-shirt.