LITTLE ITALY — Chicago's Little Italy Festa will brings meatballs, pizza and more Italian fare to Taylor Street this weekend.
The four-day festival, which kicks off Thursday night, will include more than 60 musical performances, Italian dancing and meatball and pizza eating contests. 
The fest runs from 5-10 p.m. Thursday, 5-11 p.m. Friday, noon-11 p.m. Saturday and noon-9 p.m. Sunday on a stretch of Taylor Street between South Throop Street and South Ashland Avenue  in the heart of Little Italy.
Mike Marino, Frankie B, Nick Pontarelli, Serendipity, Vince Chiarelli and Nino Folino are among the many performers who will take the stage at the fest.
Rock' N Ravioli will host the meatball eating contest at 4 p.m. Saturday and Bacci Pizza will host a pizza eating contest at 3:15 p.m. Sunday.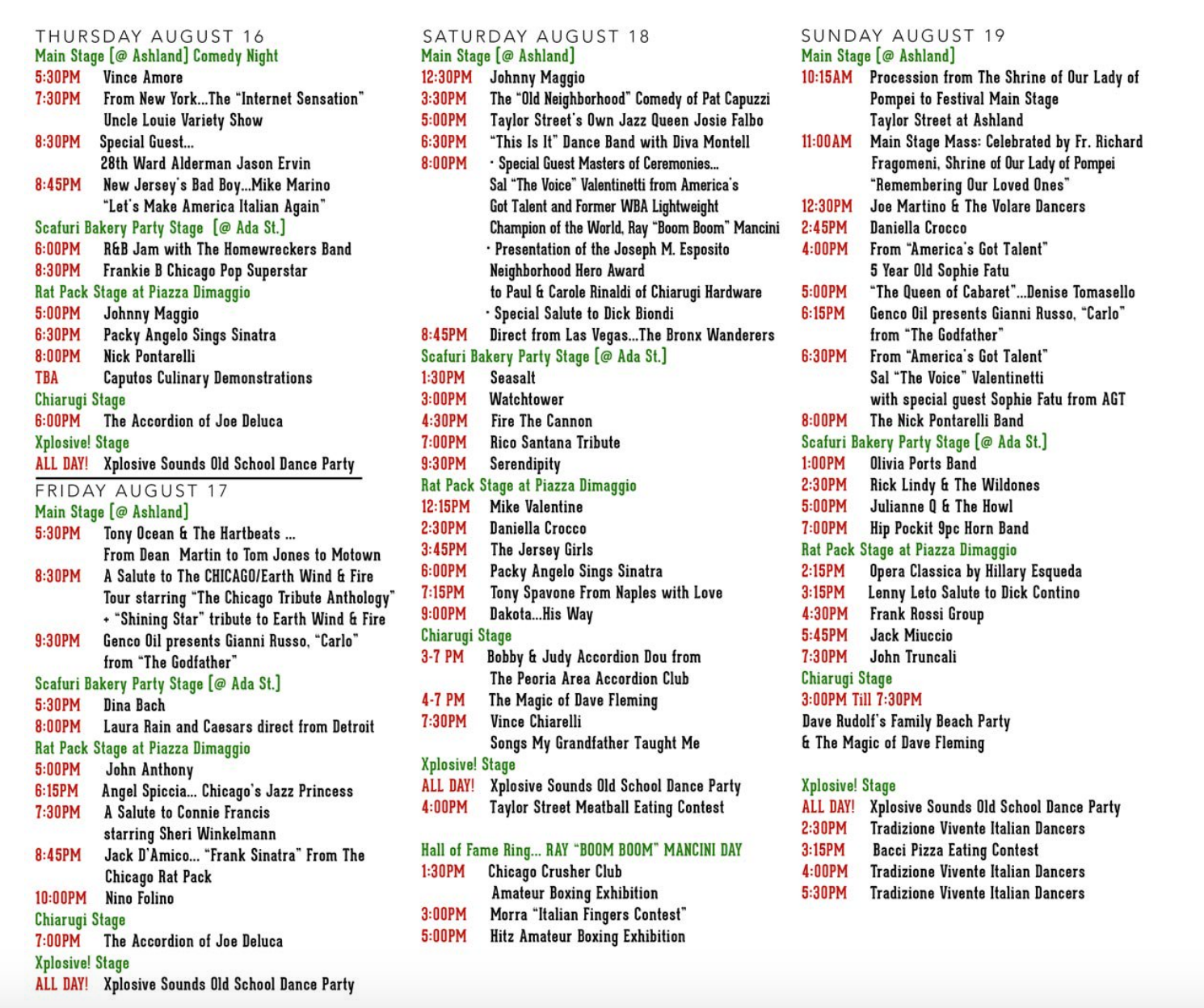 Attendees will be asked to give an optional $10 donation when they enter the fest. 
The festival is sponsored by Little Italy Chicago Neighborhood Association and Produced by Onesti Entertainment.
More information on the festival can be found here.