PILSEN — Every spring, Isabel Hernandez spends roughly three weeks preparing the soil, planting seeds and organizing her home garden in Pilsen for the summer.
Undeterred by how Chicago's frigid winters have robbed it of its life and vibrant colors, the 50-year-old looks forward to bringing the enchanting space to life.
"It's my therapy," the longtime Pilsen resident said. "It's peaceful. But it's not just for me, it's also for my neighbors."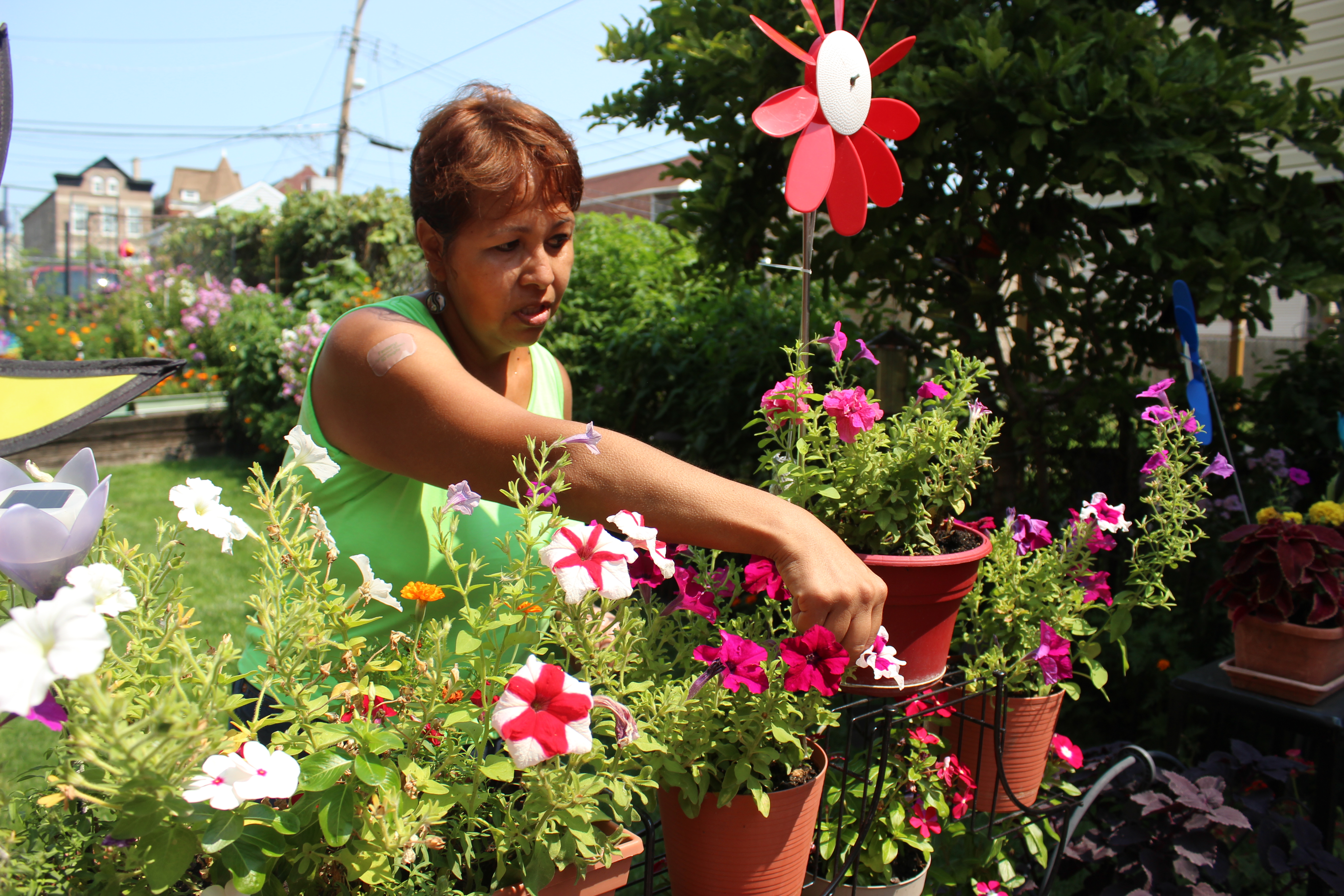 The immaculate garden features 145 plants and runs the length of her house, which sits between Throop and Loomis on 19th Street. Over the years, it's become an attraction to neighbors and people passing by who frequently stop to take photos of the striking garden.
"Summer is so short, and this makes me happy and it inspires me, and it makes everyone's day," she said.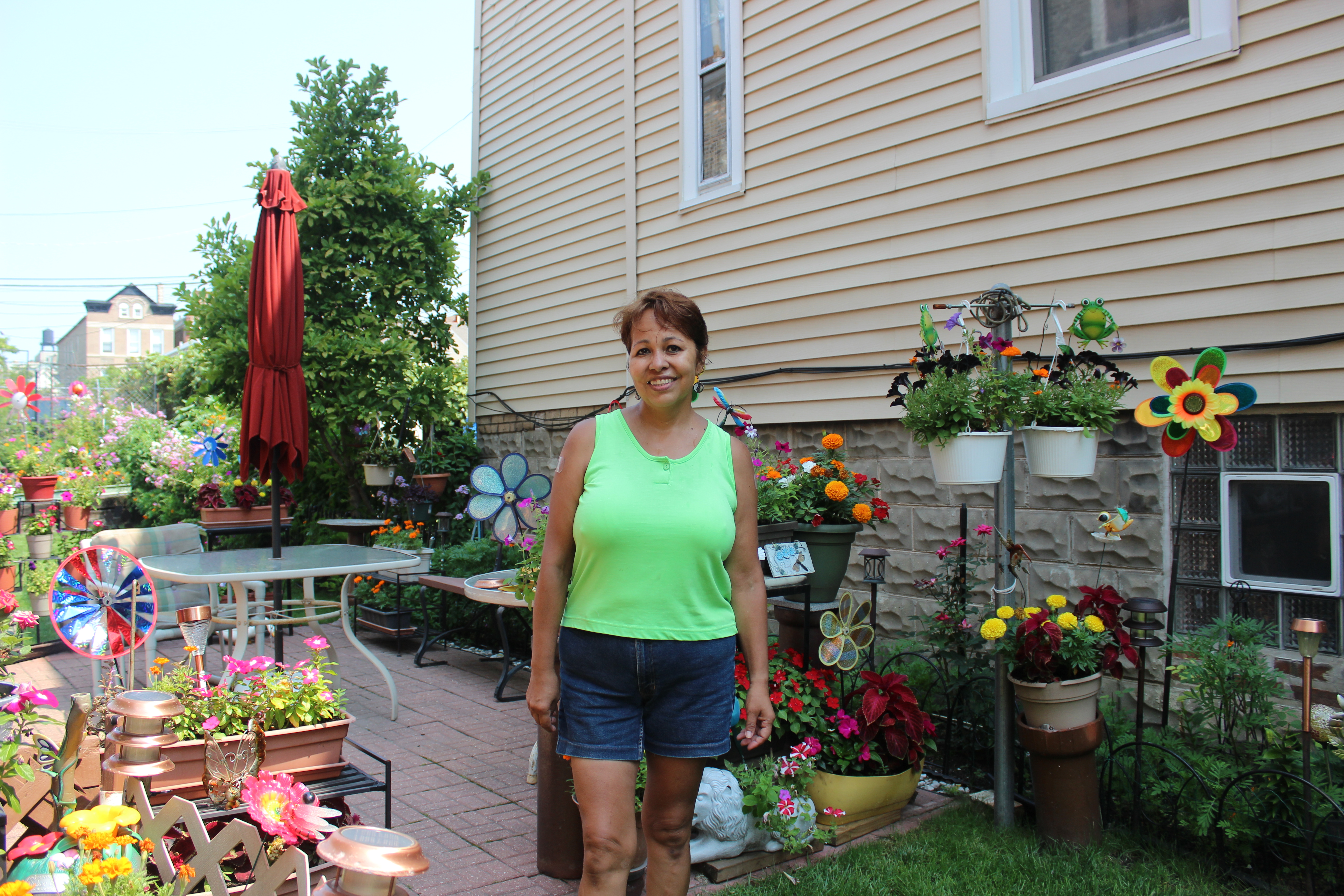 Her love for gardening emerged as a young child in Juarez, Mexico. In her early years, she helped her grandmother tend to her garden. 
"My grandmother loved flowers, and it's something that I got from her," she said.
When Hernandez first moved to Pilsen from Juarez, Mexico in the '80s, she took the first steps to convert the barren lot into a garden. Now, more than 30 years after planting the first seeds, Hernandez said the garden has become more elaborate — it includes a fountain, a paved walking path she installed herself, more than a hundred plants and a manicured lawn.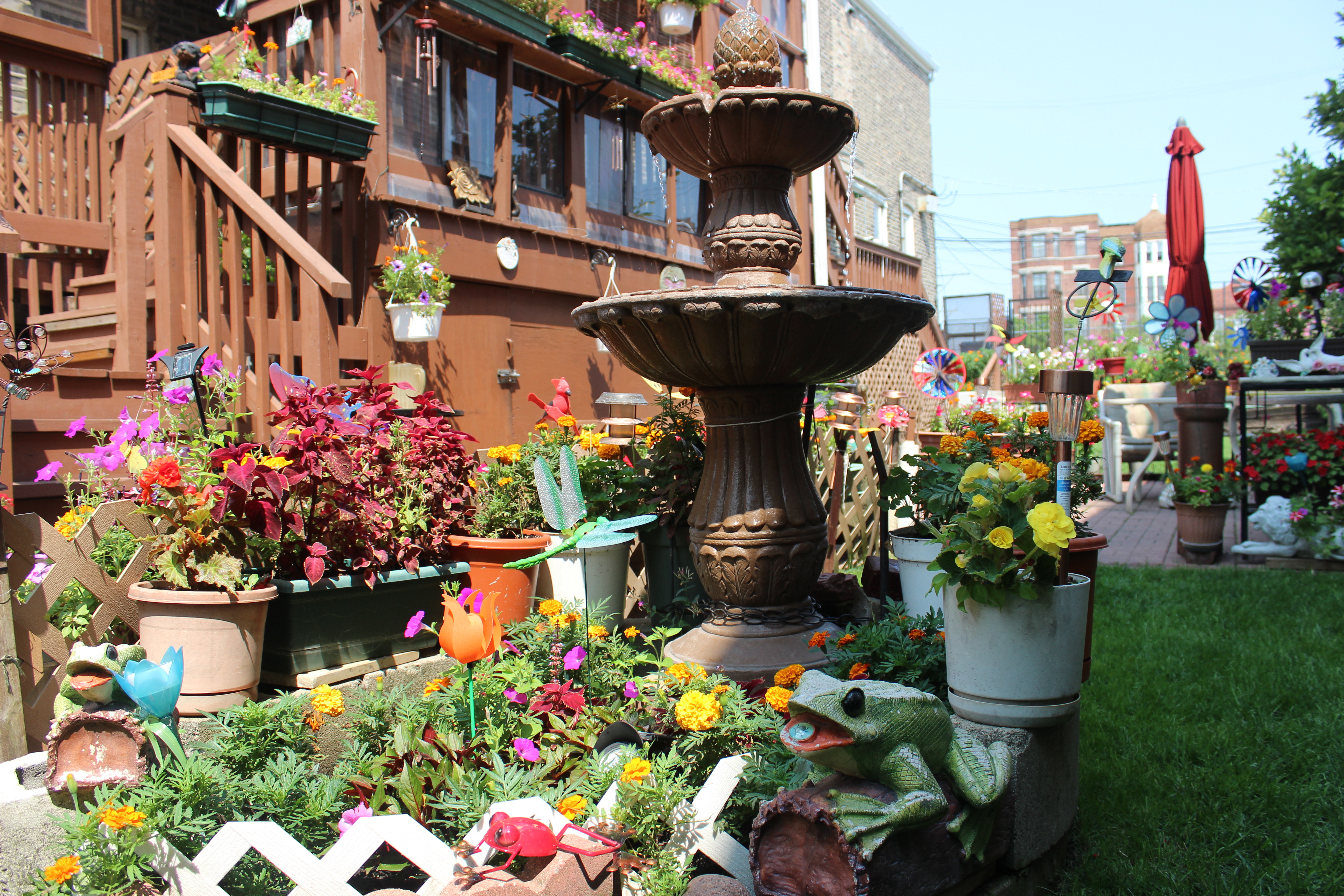 Marigolds line the garden's exterior, and vibrant periwinkles, petunias and roses are also featured. 
"Every year, I try to make it better, and add something new and different," she said.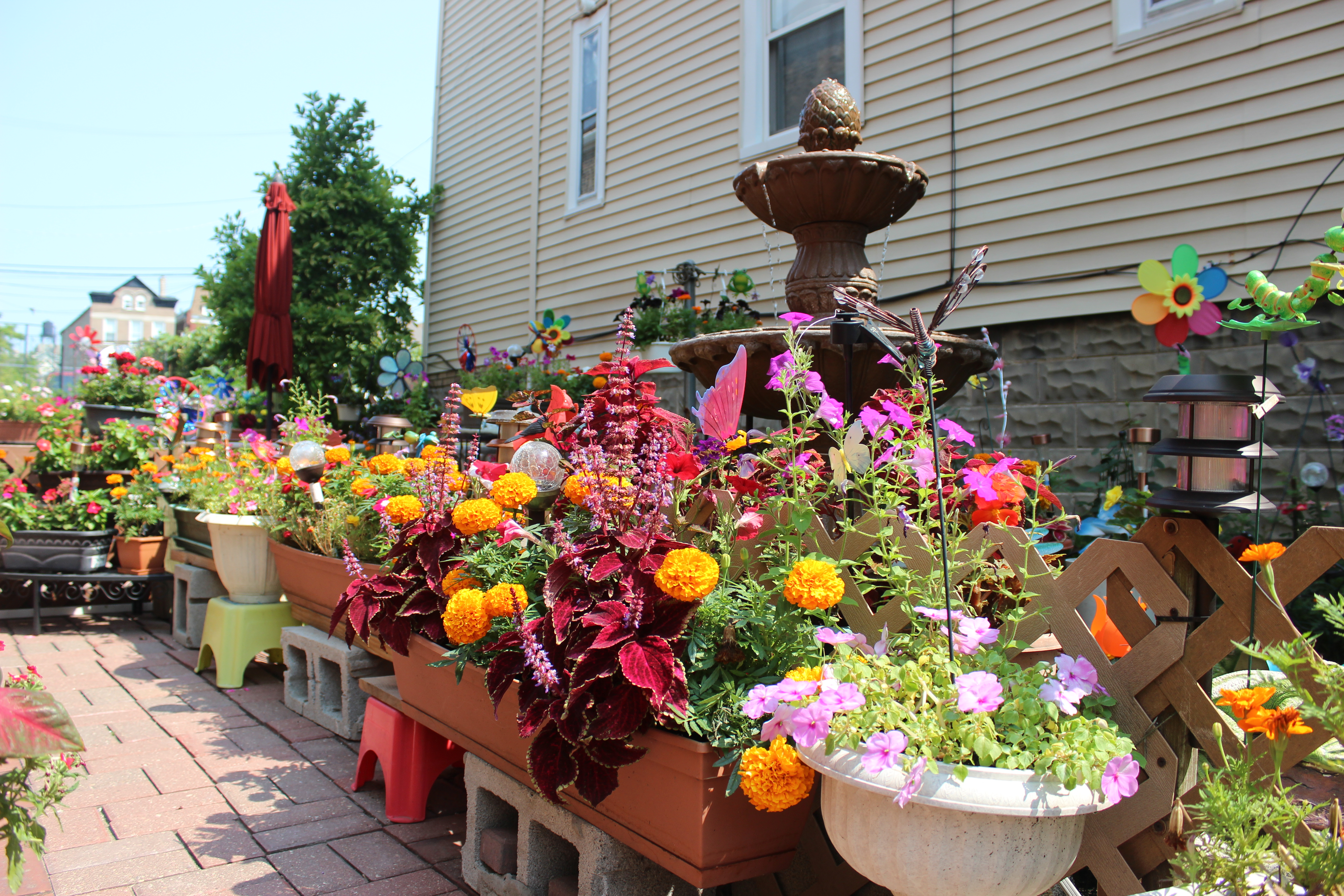 Her mother, Maria Guerrero, frequently helps her with the watering that sometimes takes more than an hour. The pair live together in the building with their three dogs. 
While tending to her garden this week, she plucked the leaves from a marigold and placed them near her nose. It was a bittersweet reminder of home. 
"This reminds me of my grandmother's garden in Juarez," she said. "I miss her so much…I tell my mom: 'How come she's not alive to see the garden now?'"
Hernandez said she also grows marigolds because of their significant connection to Dia de los Muertos — the annual Mexican tradition that honors the deceased.  The bright yellow petals symbolize the sun and are laid to decorate home altars for the Mexican holiday.
"Every year, people ask if they can have some marigolds for their altars," she said. "I always tell them, of course."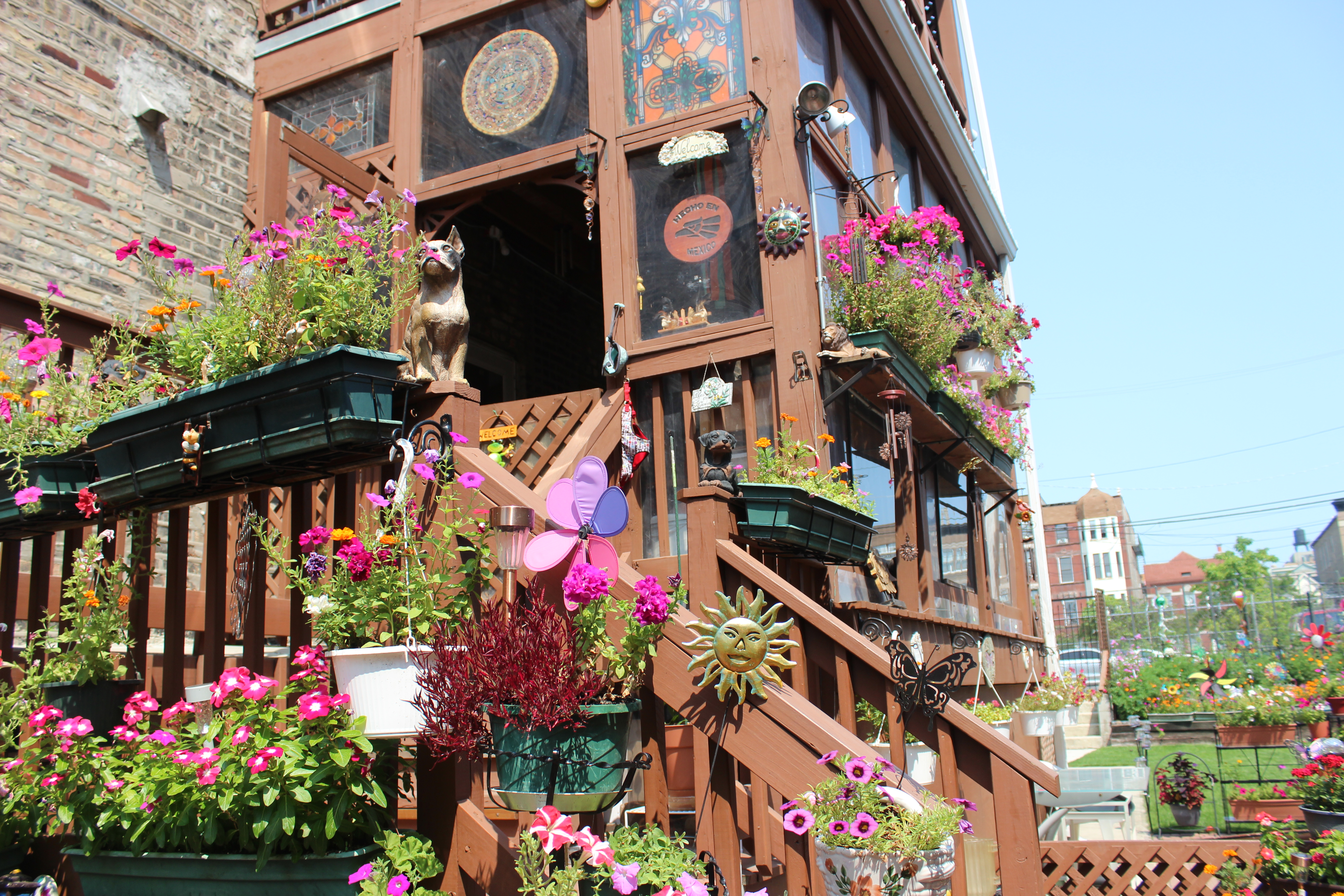 Hernandez knows she has a short period to enjoy the garden, and she makes sure to make the most of it. Often spending hours watering, mowing the lawn, and tending to the flowers.
Neighbors frequently ask Hernandez how she keeps her garden beautiful. Her answer is simple.
"Water and love."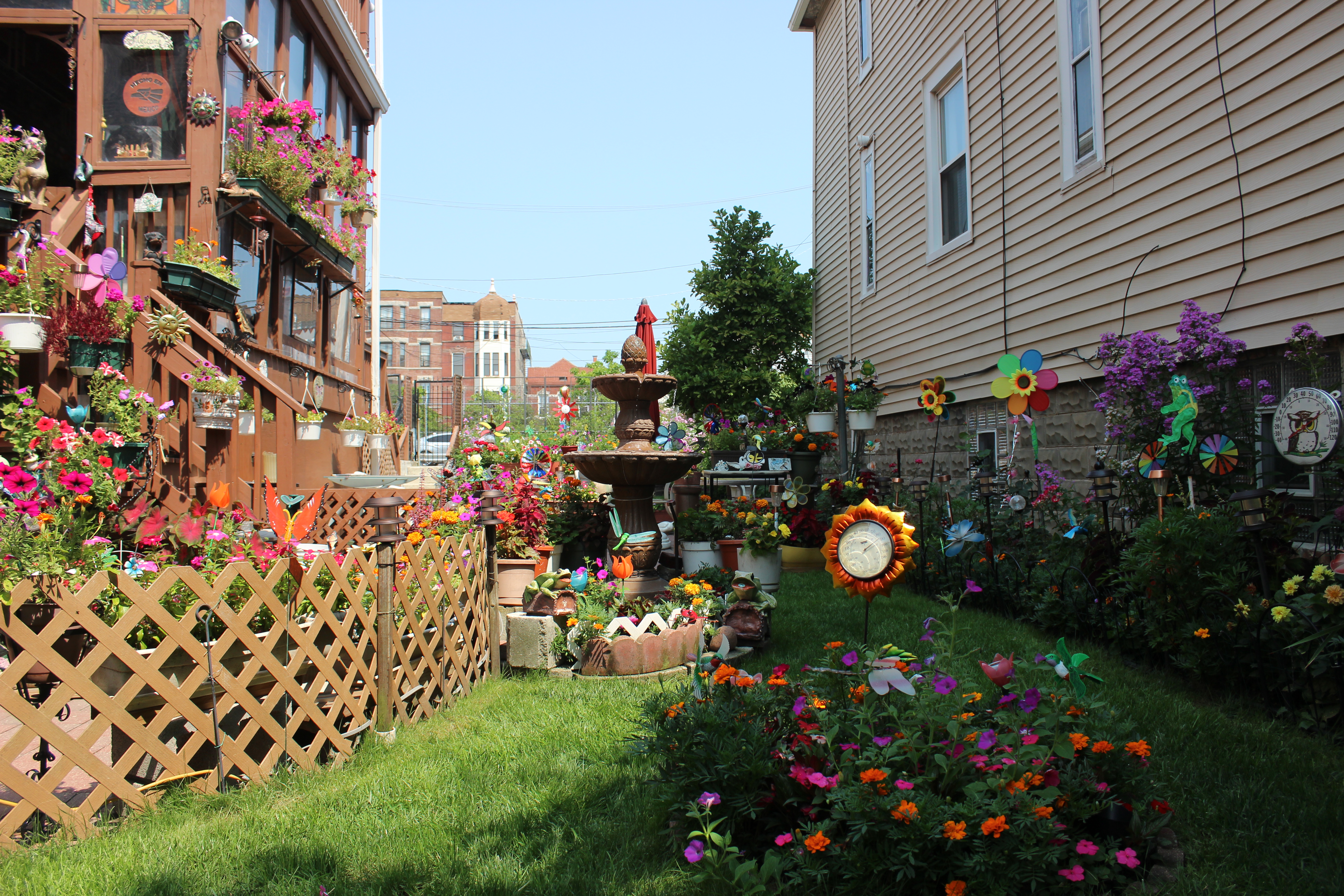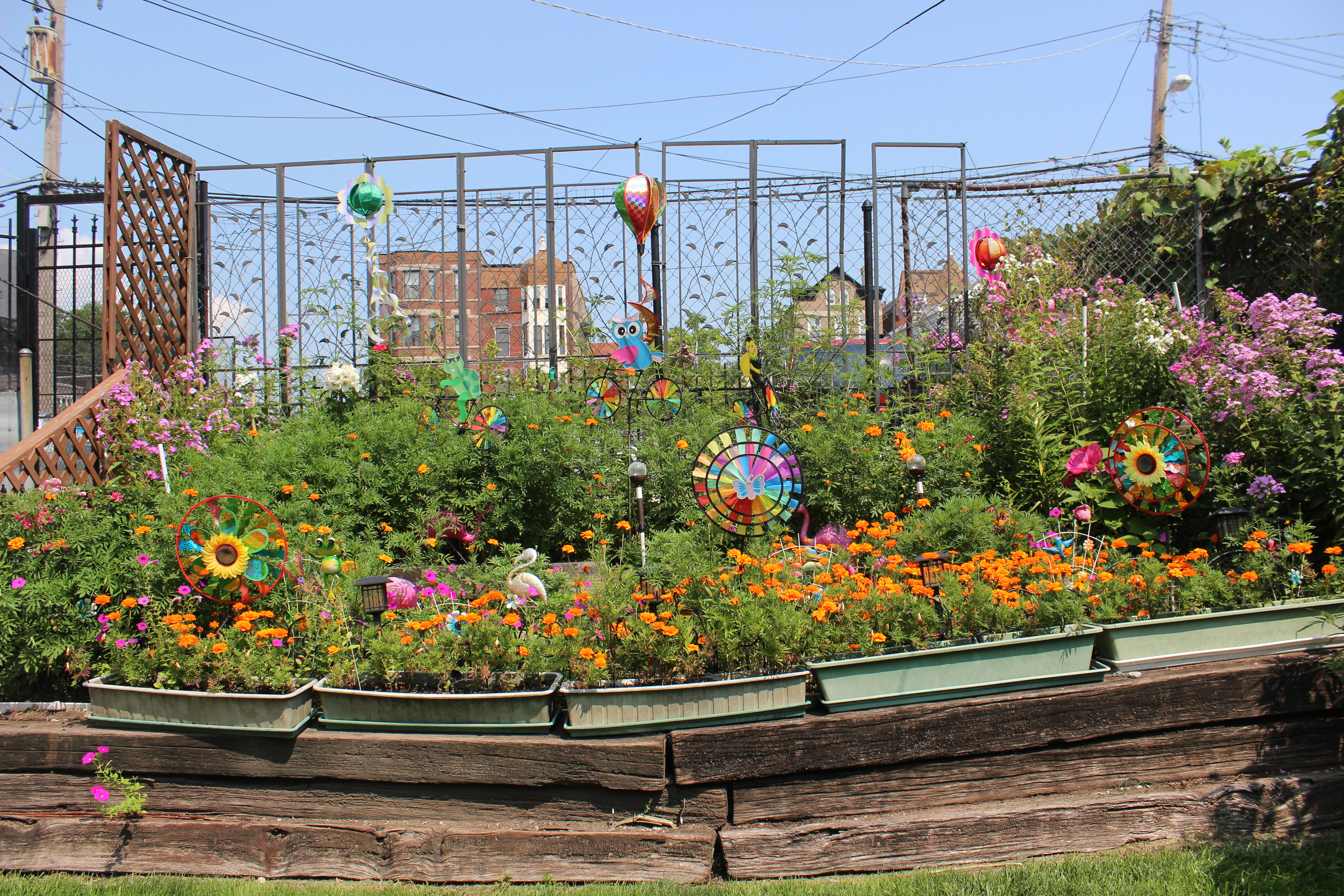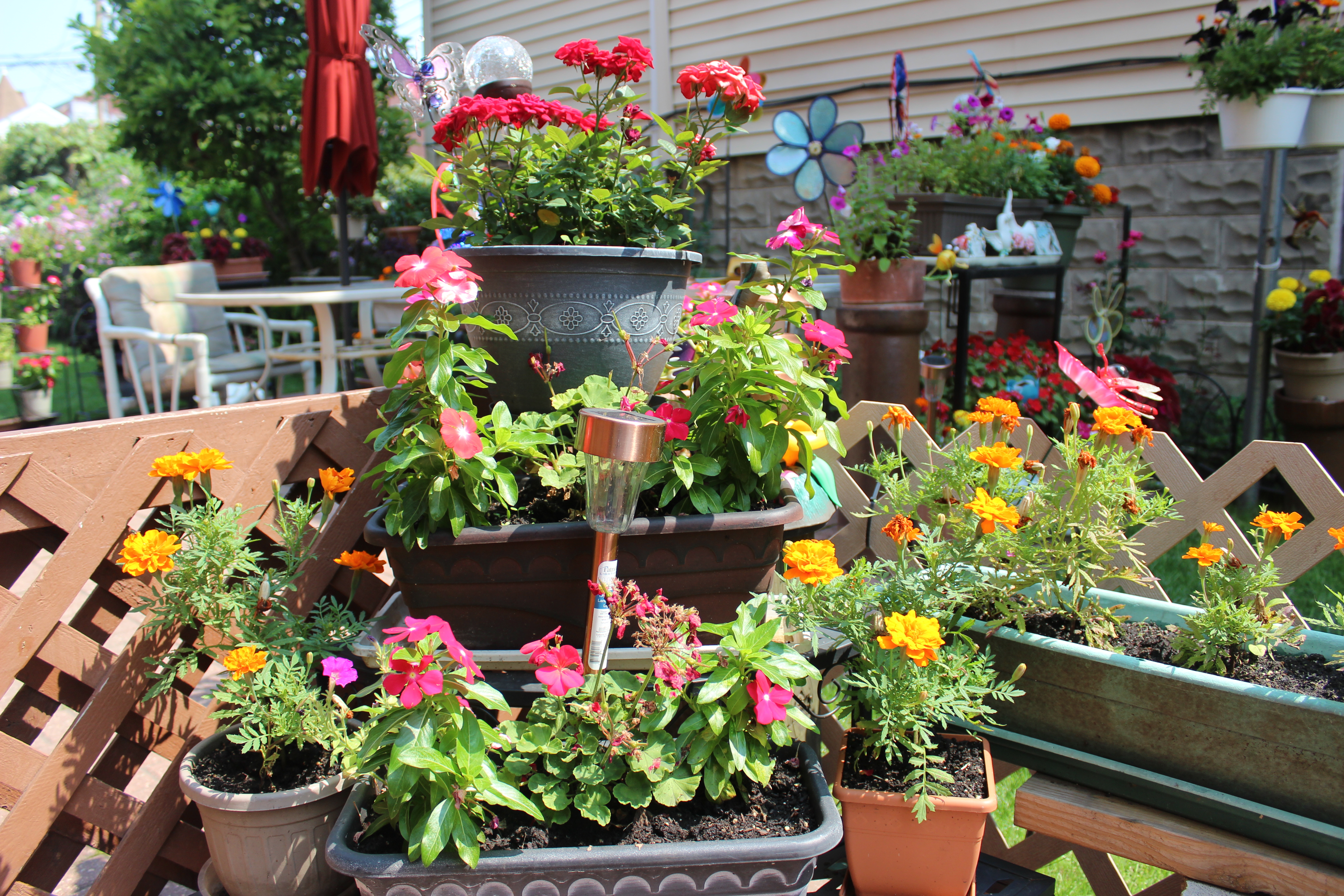 Do stories like this matter to you? Subscribe to Block Club Chicago. Every dime we make funds reporting from Chicago's neighborhoods.