PILSEN — Leilani Palasios led a group of 70, mostly young people, in a march down 18th Street in Pilsen Friday evening, united in a mission for peace.
"No more silence, end the violence," the 12-year-old Pilsen native shouted as the chorus of marchers bolstered her anti-violence message.
Palasios led the group in a series of call-and-response chants as they marched to Harrison Park. The march kicked off a gathering dubbed #IncreaseThePeace — the final event in a series of anti-violence campouts and peace actions organized by the Resurrection Project this summer on the South and West Sides.
"Increase the peace is a night where people can gather and have fun with no violence… a place where everyone can feel safe," Palasios said.
"Our communities have been blinded by all the violence and I feel like there's more underneath all that violence…we just need to show them," she said.
Her mother and co-chair of the event, Julie Palasios, said these events are important to highlight the unity that exists within the community and to create a "positive atmosphere."
The 38-year-old Pilsen native said she got involved about two years ago when the initiative began in Back of the Yards. She wanted to bring that message and that atmosphere to Pilsen.
"We live here, we want change for our community. We need to be more engaged and more active if we want to see change within our community, not just for ourselves but for our youth," Palasios said.
Since last month, youth leaders have hosted overnight campouts and peace gatherings on blocks plagued by gun violence in Back of the Yards, Little Village, Brighton Park, Gage Park and Englewood.
The peace actions and campouts are a culmination of work spearheaded by youth leaders that include workshops, canvassing the area, registering voters and cleaning up the streets in preparation for their peace gatherings.
Salvador Cerna, director of organizing at the Resurrection Project, said the aim is to get young people civically engaged in their communities and "change the narrative and fight for peace."
"The beauty of all this is that this is all led by young people," Cerna said. "They stay out with the idea that at least for one night, in a hot spot, there will be no violence."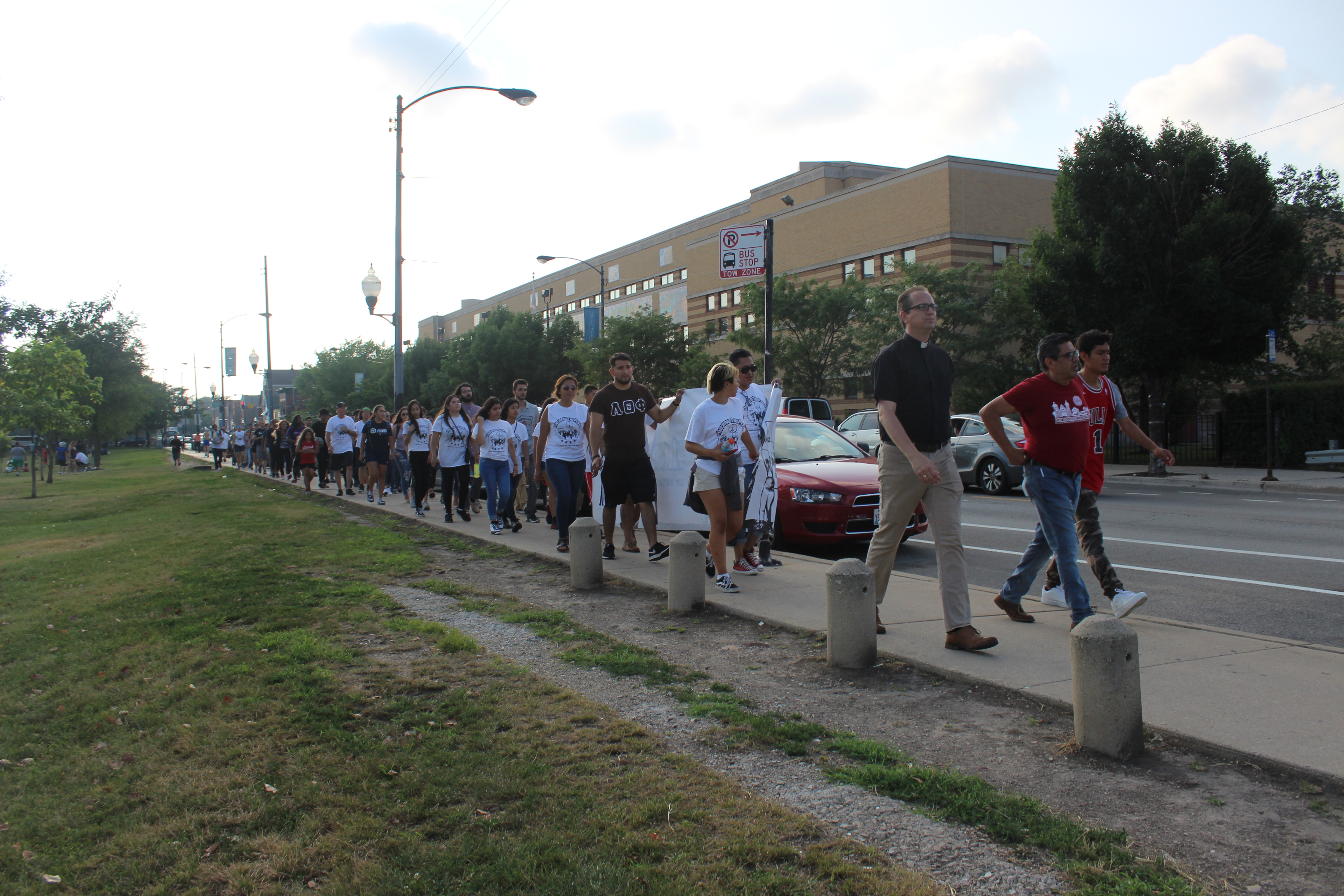 In 2016, as the Resurrection Project was looking for ways to engage young people in conversations to combat gun violence, a teenager, Naome Zuber, was shot and killed near the organization's Back of the Yard office.
They knew they had to do something to create a feeling of safety in the neighborhood, so the idea for the series of campouts and peace actions on high-crime blocks came to life. 
Since holding their first campouts in October 2016, the organization has trained more than 130 youth leaders on conducting peace actions, which include voter registration, community clean-up and organizing forums to hold public officials accountable.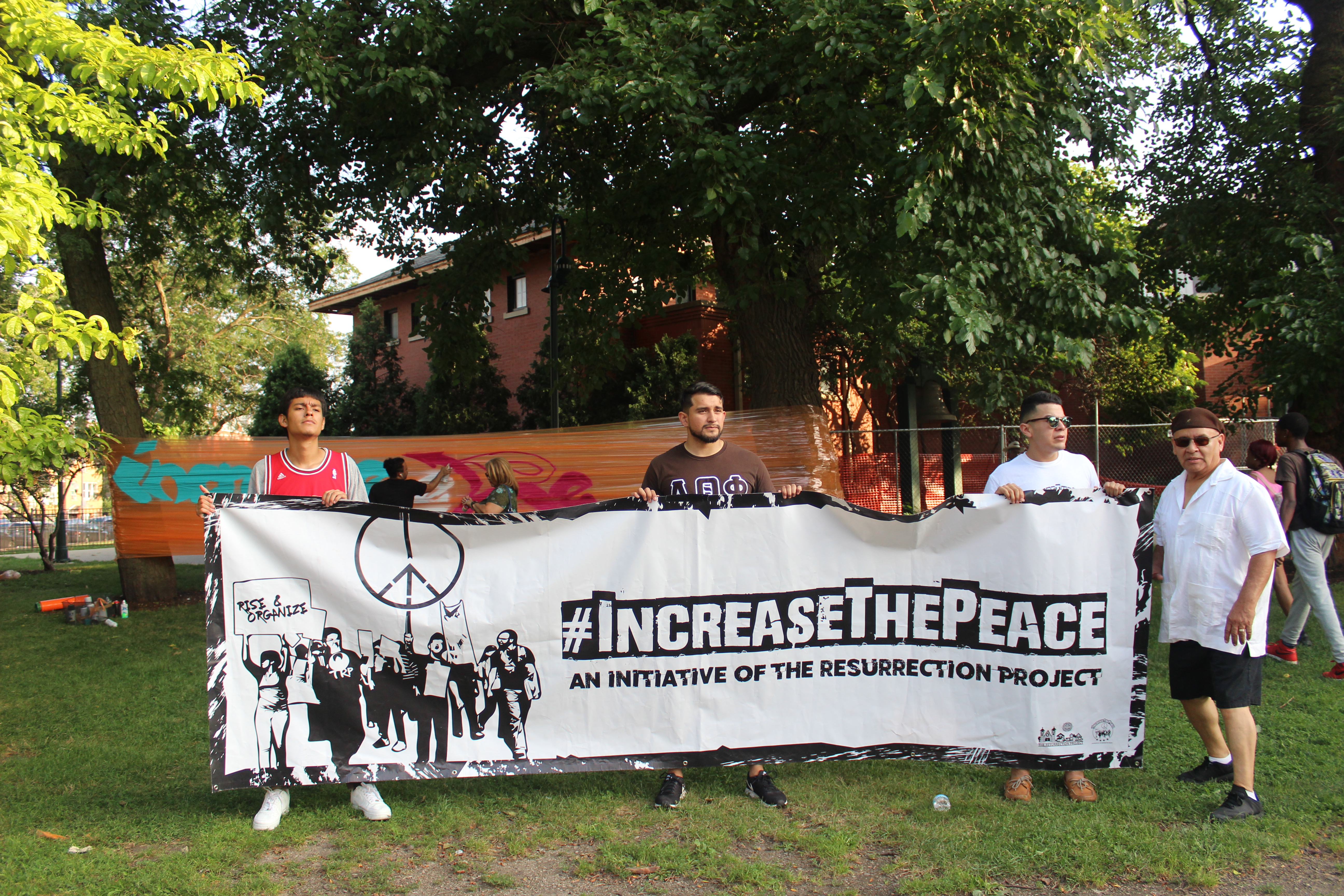 Throughout Friday evening, residents could get food and free haircuts while taking in performances from local folklorico dancers. The event culminated with a fire pit to honor and commemorate people lost to gun violence.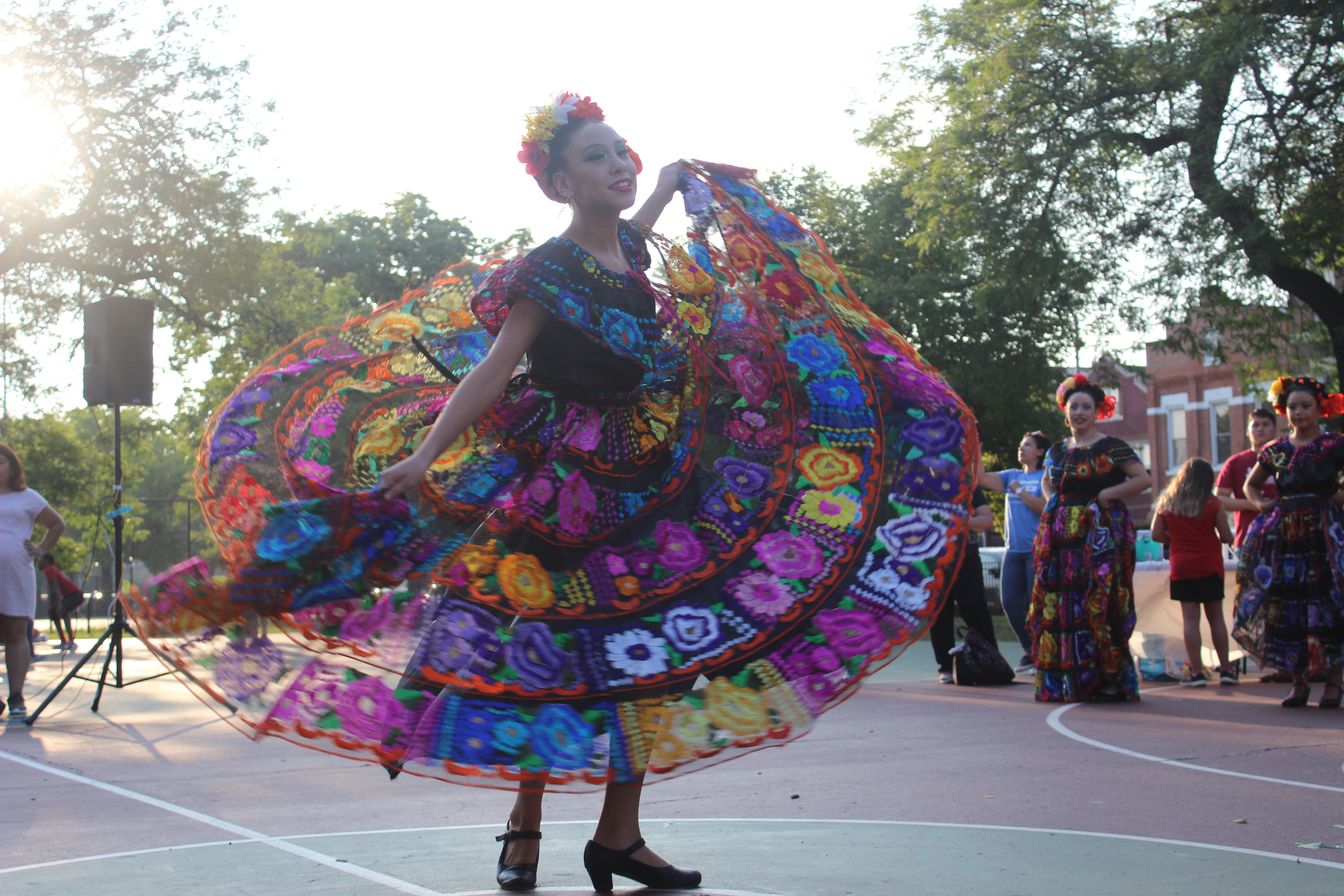 Pilsen resident Erick Beltran said events like Increase the Peace are critical in "raising awareness." "It creates a domino effect…and people start talking and being more mindful and taking actions against shootings," the 24-year old said.
While the anti-violence message of the peace initiative is at the forefront of the Increase the Peace efforts, Pilsen resident Alina Ramirez said the mission extends beyond combating gun violence. The 20-year-old youth leader said they also to inform residents of different resources and services that exist in the community.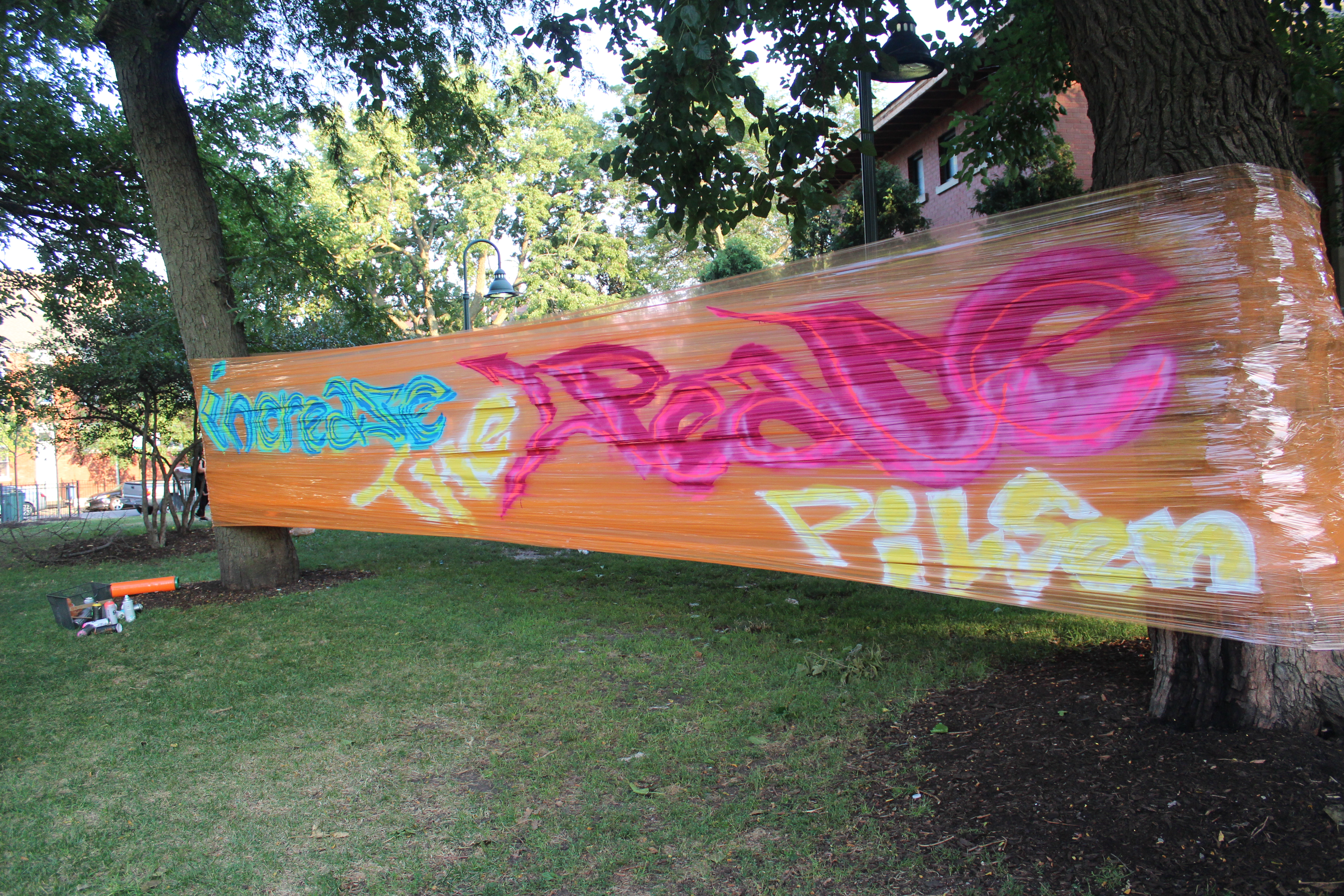 "We want to bring families together, create a safe space and also inform people of resources they don't know exist," Ramirez said.
Ramirez said the neighborhood has seen a decline in shootings in the area in recent years but emphasizes it's still important for her, and other young people, to take a stand against gun violence.
"People need to hear and see the youth are leading the charge. They need to see that we care," Ramirez said.