SOUTH SHORE – Cycling advocates on the South Side have wanted bike lanes on Stony Island Avenue for years, and some thought the tragic death of cyclist Luster Jackson would bring the issue back to the forefront.
But, according to aldermen representing the stretch of Stony between 67th and 79th Street, it would take a lot of political will to make it happen.
Chicago native Waymond Smith, a life-long bike rider on the South Side, said he among others have called for the installation of protected bike lanes for years. He listed Stony Island Avenue as one of the most dangerous streets to ride along in the city along with Western Avenue, Ashland Avenue and Garfield Avenue traveling west past State Street.
RELATED: Bike Lanes Could Have Saved Man Killed In Stony Island Crash, Witness And Cycling Advocates Say
Smith suggested concrete barriers between bike lanes and driving lanes to ensure cars and buses don't veer off their side of the road, adding bike specific traffic lights to intersections and greater overall investment in infrastructure.
"We need bike lanes on the South Side desperately," Smith said. "We are encouraging bikers to bike because of the benefits like health, economic, environmental because you don't have the greenhouse gasses."
The Chicago Department of Transportation proposed bike lanes on the busy stretch in 2014, a project that would have been 80 percent funded by federal grants. The lanes were part of the city's Stony Island Master Plan, which would have addressed congestion on the bustling — and dangerous — stretch.
As the Chicago Reader reported, Ald. Leslie Hairston (5th) repeatedly spoke out against the bike lanes. The ward has since been redrawn and Ald. Greg Mitchell (7th) now represents the area where Jackson was killed. In fact, the stretch falls into so many different wards, that it would take a coalition of South Side aldermen to agree in order to make something happen.
Ald. Michelle Harris' 8th ward contains Stony Island Avenue from 74th to 103rd.  She said she's previously opposed installing bike lanes because the street is too dangerous for non-vehicle transportation particularly around the intersection of 79th Street  South Stony Island Avenue.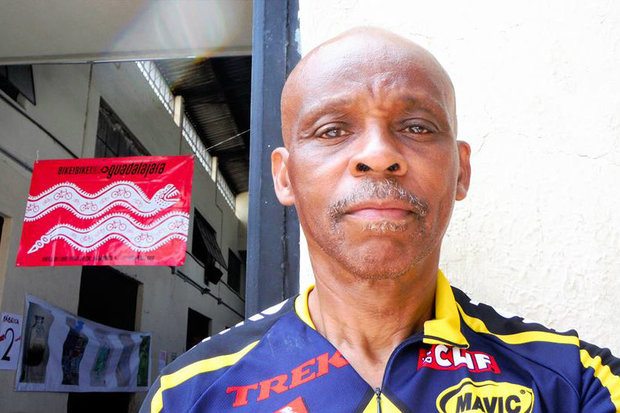 "If anyone is trying to do travel in anything other than a car it is extremely difficult because you have traffic going in all kinds of directions," Harris said.

Harris said the discussion surrounding bike lanes along Stony Island Avenue have been ongoing for years, but she opposes the installation of bike lanes, in part, because she has not had enough community buy-in to move forward.
Potential issues like shrinking driving lanes, reduced street parking and increased traffic concern residents of her ward, she said. 

Harris said changing the culture and mindset of South Side drivers will be necessary, too. 

"For the people driving cars to anticipate and know that bicycles are there and are part [of traffic] takes a little time," she said. "Again, I don't have the same buy-in based on the gauge of my community to be supportive of all of these changes. If you look at the median age of the people who live here it's a little higher in parts of the ward because they've been 50 and 60 year residents."
Hairston's 5th ward contains the northern portion of Stony Island Ave. from 54th to 71st.  Ald. Greg Mitchell (7th) represents Stony Island between 71st Place and 74th Street. Mitchell did not respond to requests for comment.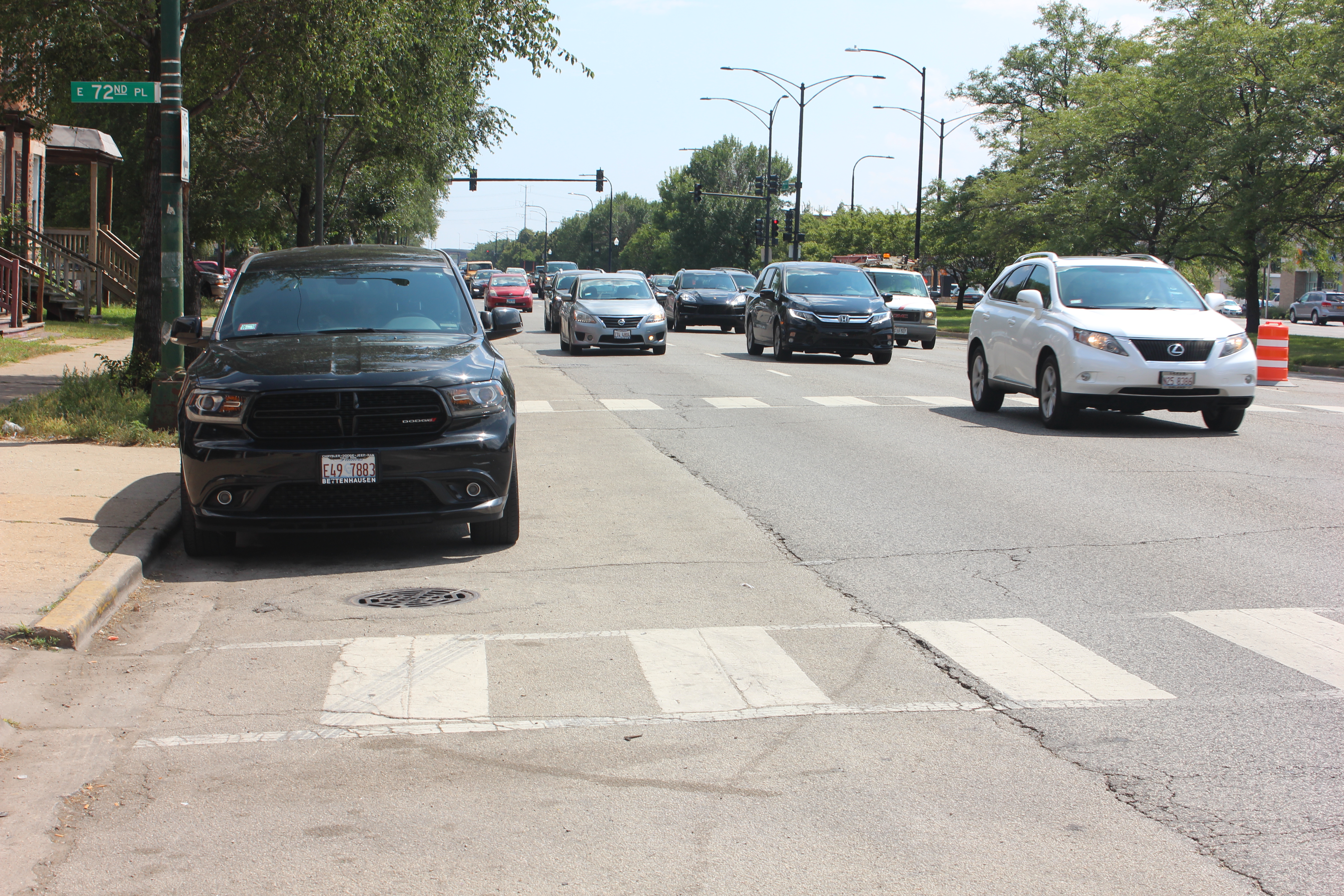 Kimberly Webb, chief of staff to Ald. Leslie Hairston said the alderman is "open to working with fellow aldermen but ultimately the decision will be made by her community on whether or not to install bike lanes."
Without the coalition of aldermen coming together and agreeing on a plan, there's not much the Chicago Department of Transportation can do to move any plans forward.
Paul Fitzgerald, general manager for Working Bikes, a non-profit which donates bikes to those in need across the globe, said the voices of cyclists on the South Side are not heard the way others are. 
"I've ridden my bike along Stony and it's not an ideal route at all," he said. "It doesn't feel safe. I usually try to avoid, I usually try to take Jeffery Avenue."
"I would like to see protected bike lanes around Stony but I feel apprehensive that it's going to happen any time soon," he added.
Do stories like this matter to you? Subscribe to Block Club Chicago. Every dime we make funds reporting from Chicago's neighborhoods.