EAST VILLAGE — On Sunday afternoon, typically a popular time to get clothes washed in preparation for the week ahead, less than one-fifth of the laundry machines were in use at Wood Street Laundry & Cleaners.
Co-owner Ted Kokoris said that was not always the case and there were several years when the laundromat at 811 N. Wood St. was hopping.
The laundromat will close next Wednesday.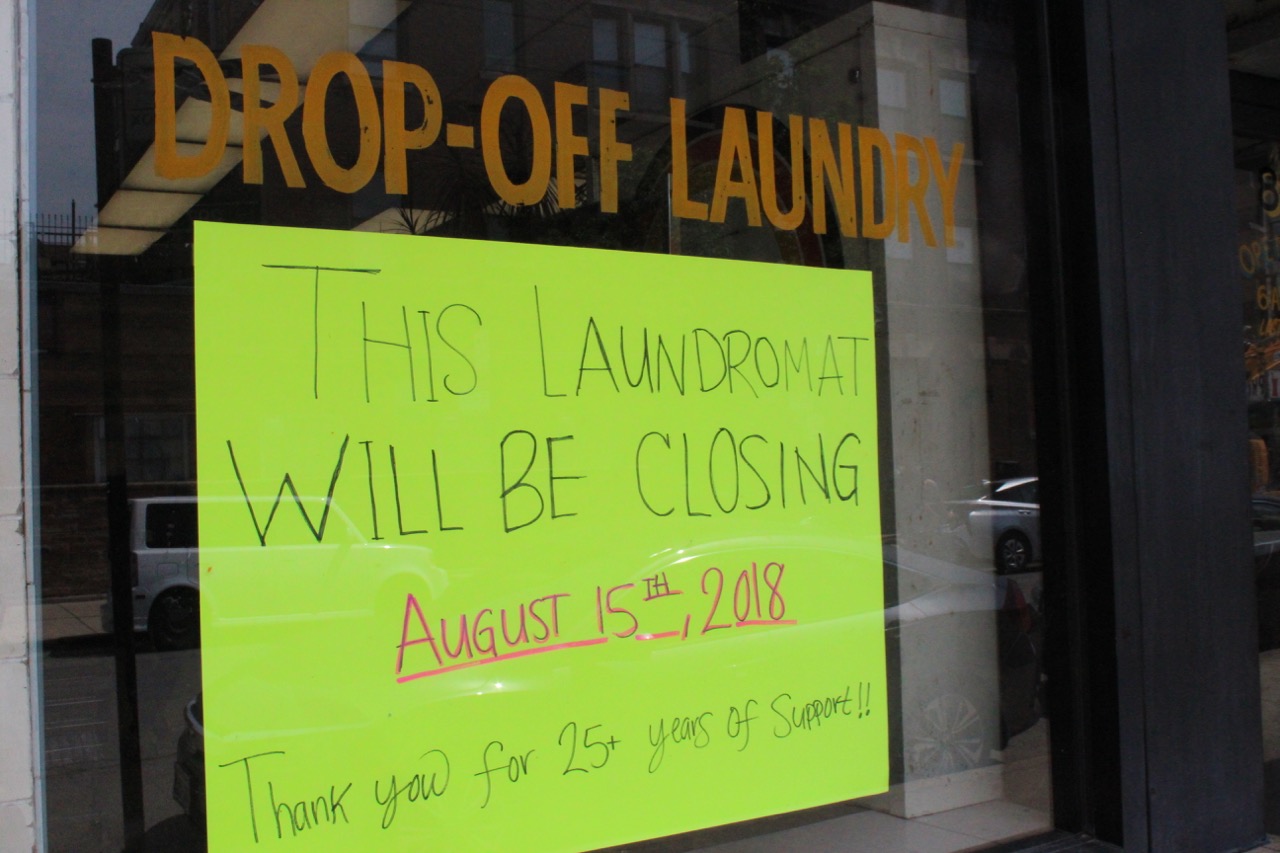 "These is no more business. I'm losing money. It declined a long time ago, and I've been sticking around," Kokoris told Block Club.
The fact that many apartment buildings now have in-unit laundry machines and changing neighborhood demographics led to the decline in profits, Kokoris said.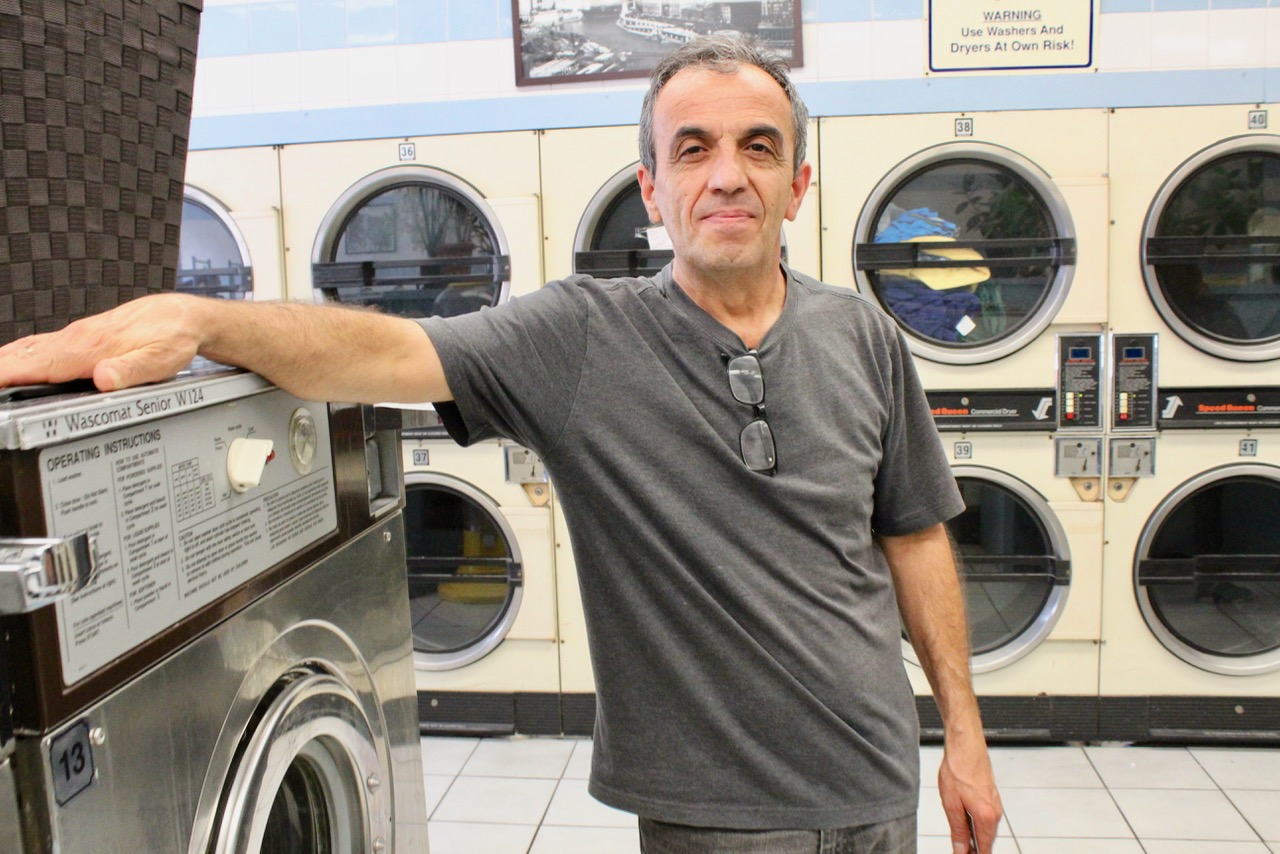 Kokoris and his brother George Kokoris also own Koko's Mediterranean Grille, a restaurant at 1760 W. Chicago Ave. that replaced a greasy spoon adjacent to the laundromat. The dual-business building is located at the corner of Chicago and Wood Street.
After Wood Street Laundry & Cleaners closes for good next Wednesday, the space will be converted into a catering kitchen for Koko's, Kokoris said.
For regular customers, news of the impending closure was a shock.
A traveling salesman on the road often, with no laundry in his apartment building when he's home, Oscar Gabino had just one word: "Why?"
Gabino, who uses Wood Street Laundry's drop-off service, said he pays 90 cents per pound and it's cheaper than the nearest spot, Yo-Yo Coin Laundromat, 1515 W. Chicago Ave., which charges $1.30 per pound.
Patricio and Martha Muntano, who were waiting for a few loads of laundry to dry on Sunday, said they live four blocks away from Wood Street Landry & Cleaners and have been doing their laundry there weekly for at least a few years.
"We will have to walk more [to the next nearest Laundromat] and don't have a car," Patricio Muntano said. 
Irene Gonzalez, an attendant at Wood Street Laundry & Cleaners, said "customers are not so happy" and they fear soon there will be no laundromats left in the neighborhood.
"Another one at Chicago and Western [Jiffy] just closed," Gonzalez said.