WEST TOWN —  The long-anticipated restaurant Funkenhausen opens Friday, combining chef Mark Steuer's German heritage with Southern hospitality in a former warehouse building that's also home to the Rhona Hoffman art gallery.
Located at 1709 W. Chicago Ave., Funkenhausen is a made-up word mashing up the German words for emitting "sparks" (funken) and "house" (haus). It draws influence from a Bavarian bier or beer hall with long rows of seating and a wood-beam ceiling.
And while a "Big Ass Schnitzel" is on the menu, Funkenhausen is not to be confused with offering the typical heavy, meaty and starchy foods one might associate with German dishes.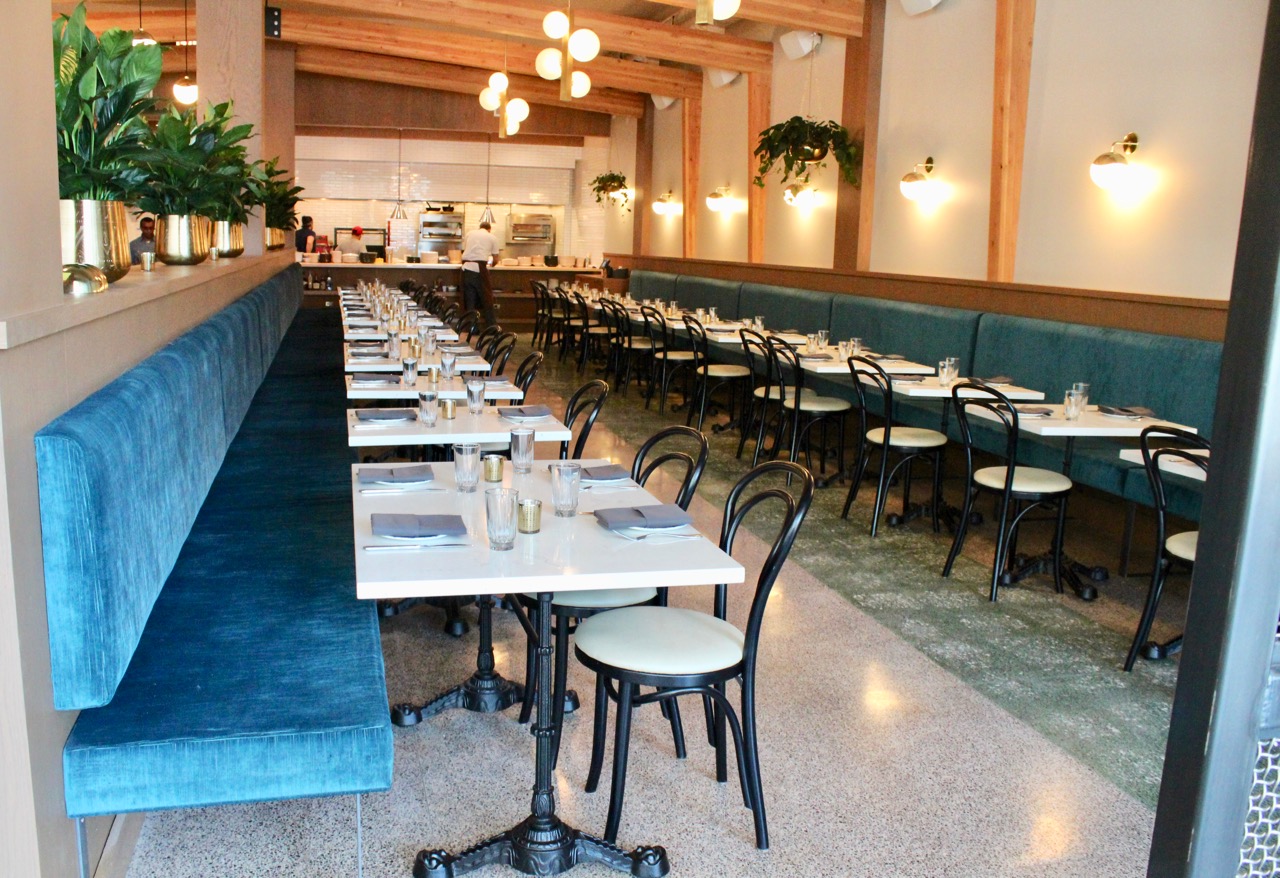 At Funkenhausen, which he owns with business partner and building owner Daniel Boyd, Steuer aims to change the way people think about traditional Bavarian cuisine.
"Funkenhausen is not a German restaurant — it's a funky neighborhood bier hall and brasserie," Steuer wrote in a statement.
"I am cooking the food that I love and am inspired by. I'm not making this food because we are opening this restaurant. We are opening this restaurant because this is food I want to cook that I haven't found anywhere else. This place and its menu are influenced by who I am … a South Carolinian and the son of German parents. There are lots of components of dishes that are inspired by German cuisine and others that aren't. At the end of the day, we are cooking what excites us and what we hope will excite our guests."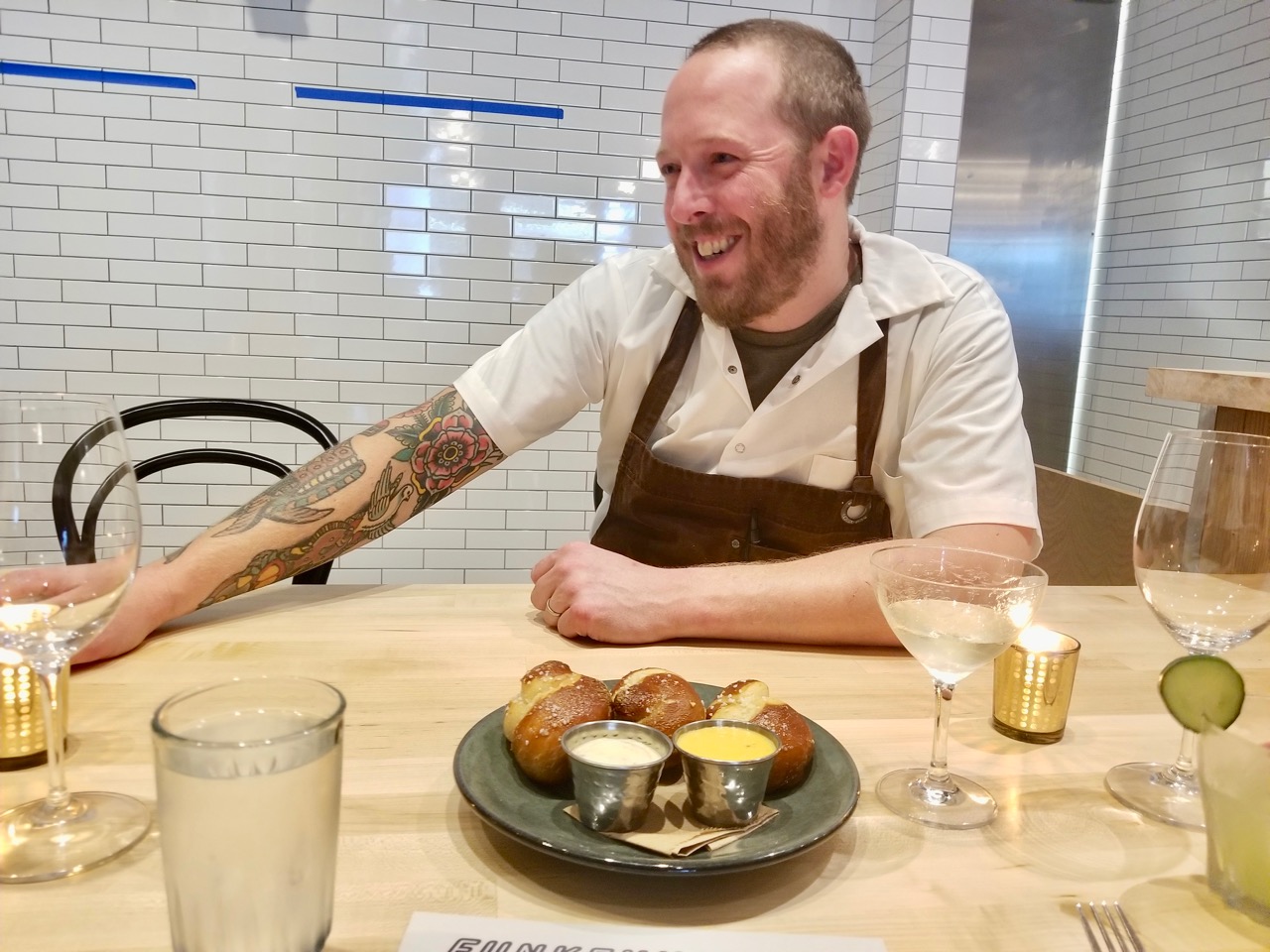 The designed-to-be shared Funkenhausen dishes are divided into "smaller plates," "little bigger" and "big as funk." All merge Steuer's roots, such as pairing Southern dips pimento beer cheese and a mayonnaise-based white sauce with pepper and vinegar to garlicky pretzel knots. 
Read the full menu on Funkenhausen's website.
"A whole mess of chicken" dish might taste familiar to Carriage House fans, as Steuer brought the same smoker from the Wicker Park Southern-style restaurant he formerly worked at on Division Street to Funkenhausen.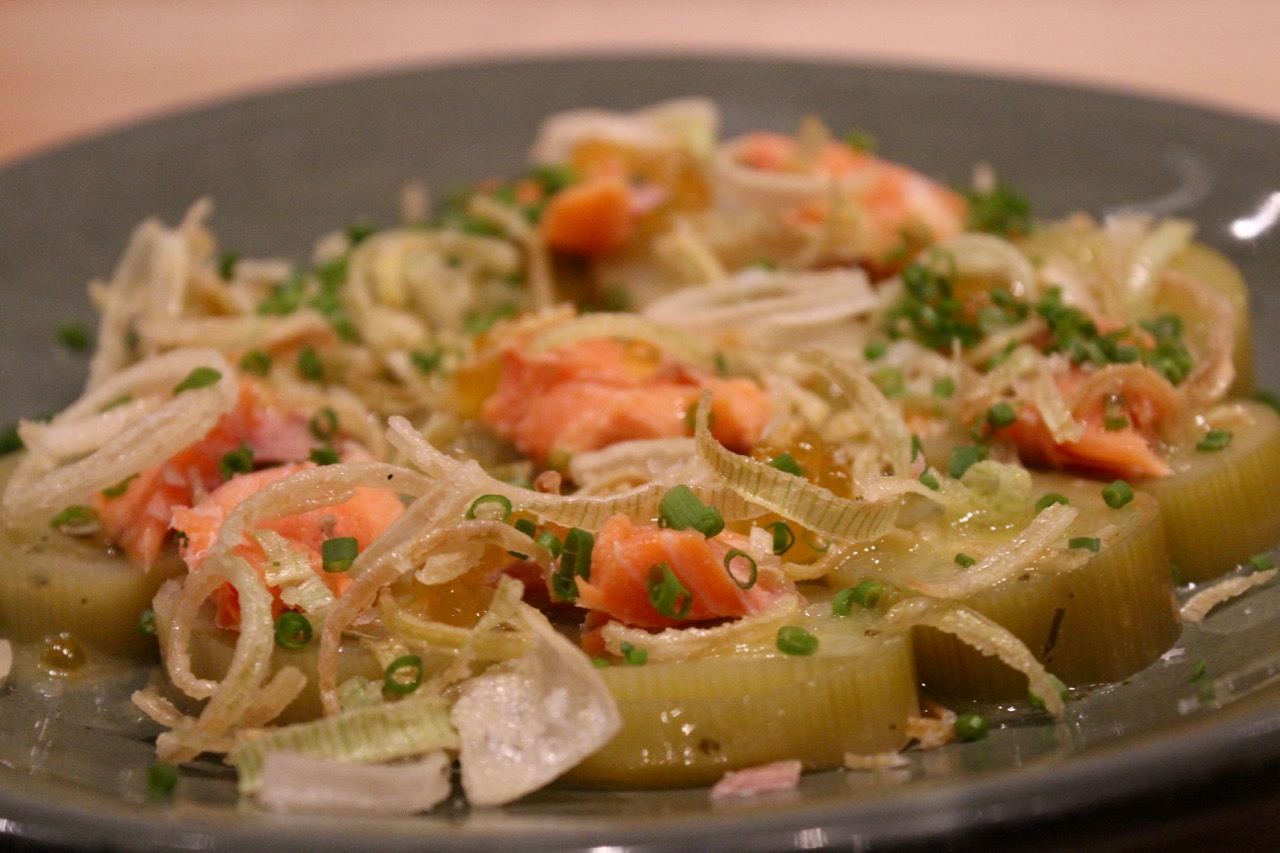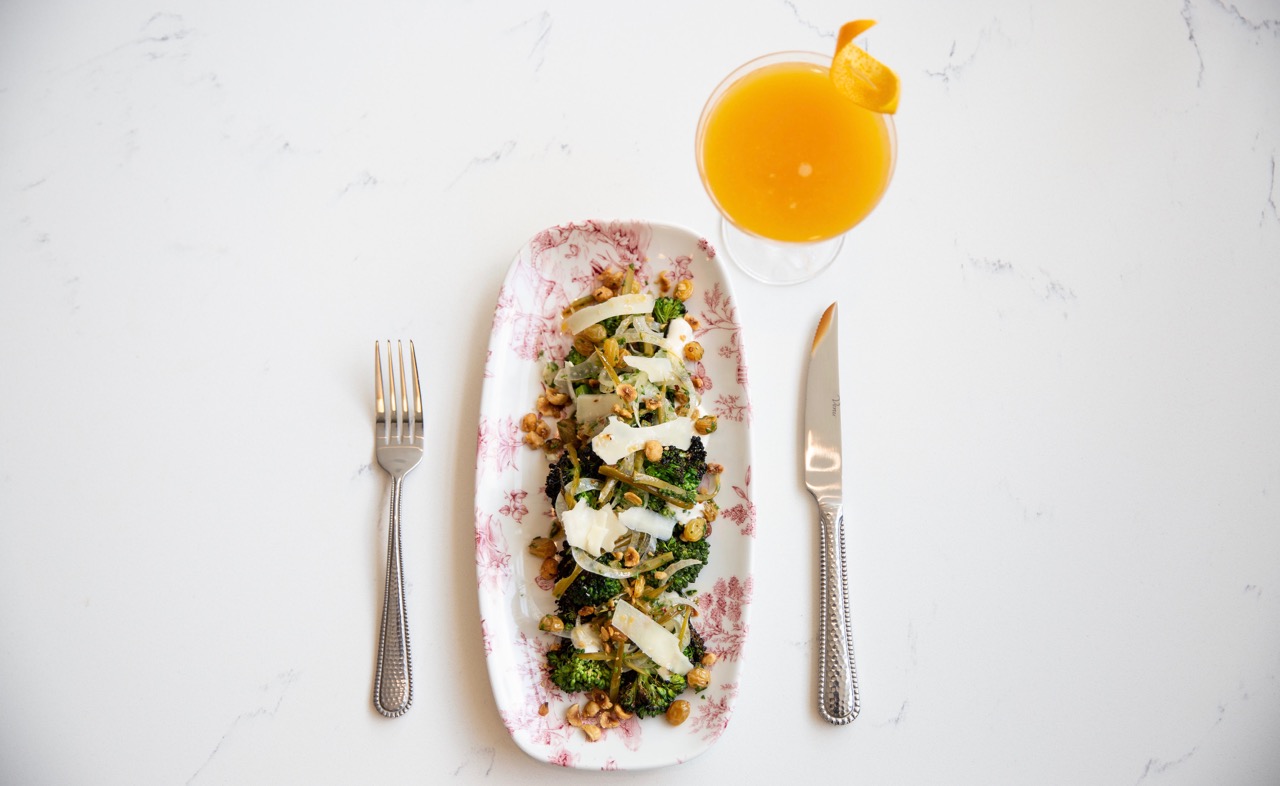 A tagline on the menu, "wine, stein and dine," nods to German beer stein mugs. The drinks menu offers nine German beers on draft, including Leipziger sour gose, plus locally brewed bottled and canned beers.
For a fun bit of flair, shots will be served in glass boots that Steuer recently found at a restaurant supply show.
Unique "Haus" or house cocktails offer a bourbon-based "Hasselhoff" and the tequila-based "German Vacation in Mexico" which uses kümmel, a German caraway liqueur. Wines include traditional options like Riesling as well as varietals from areas neighboring Deutschland.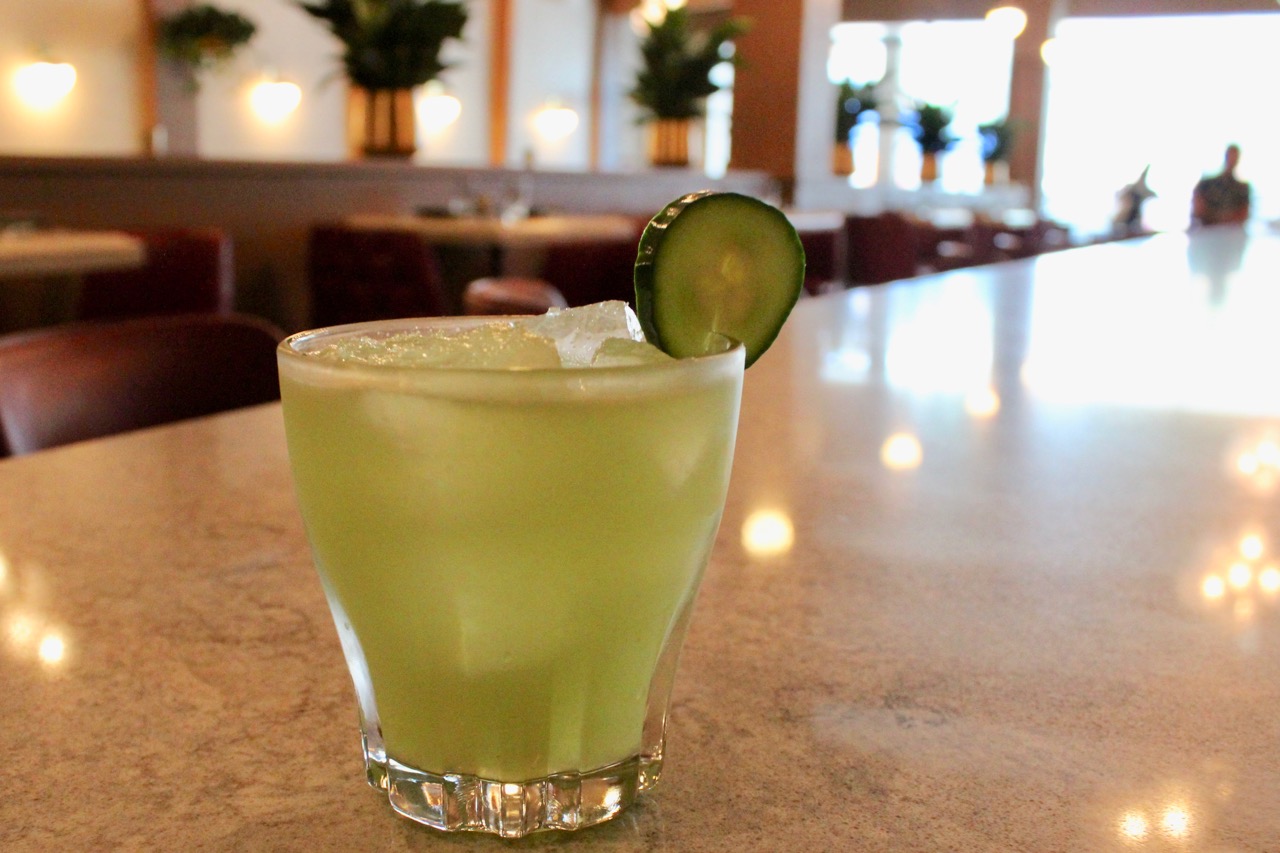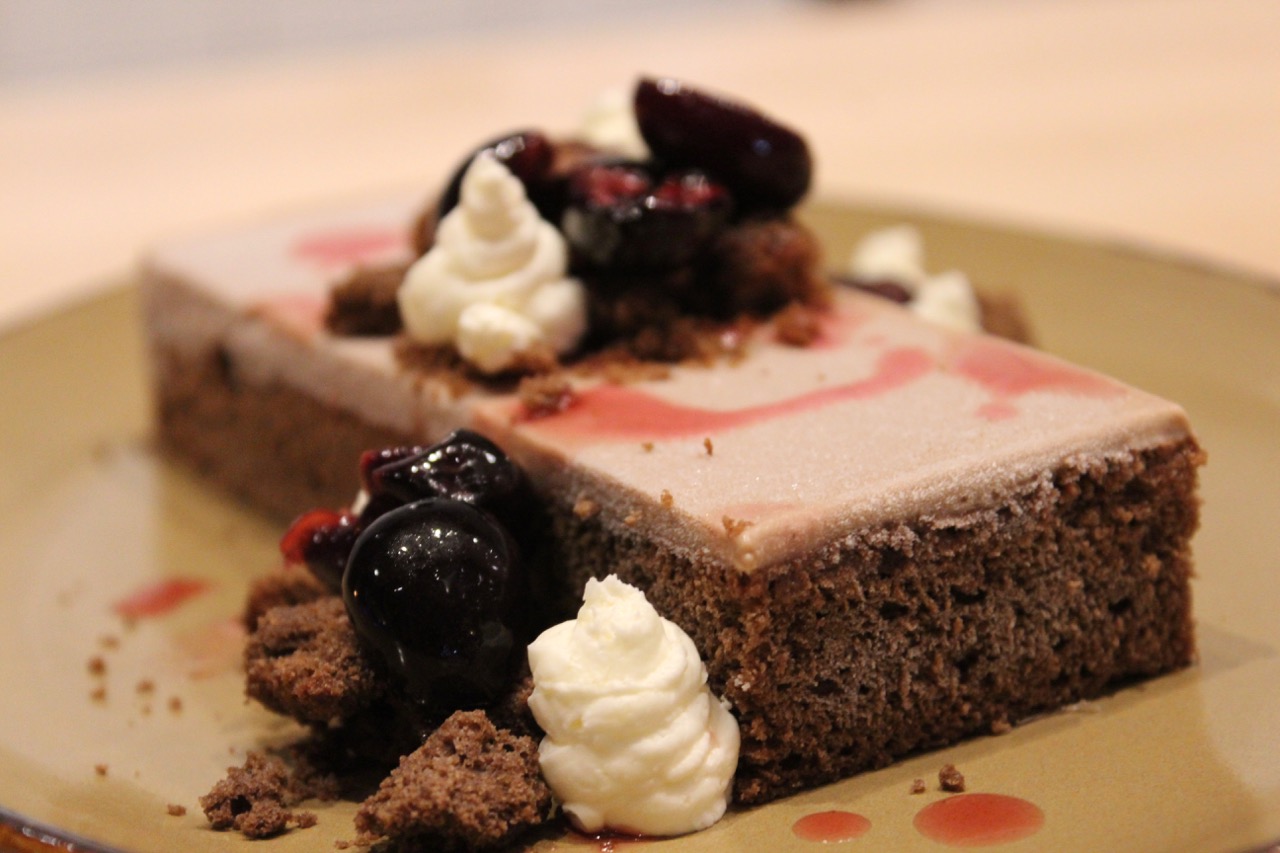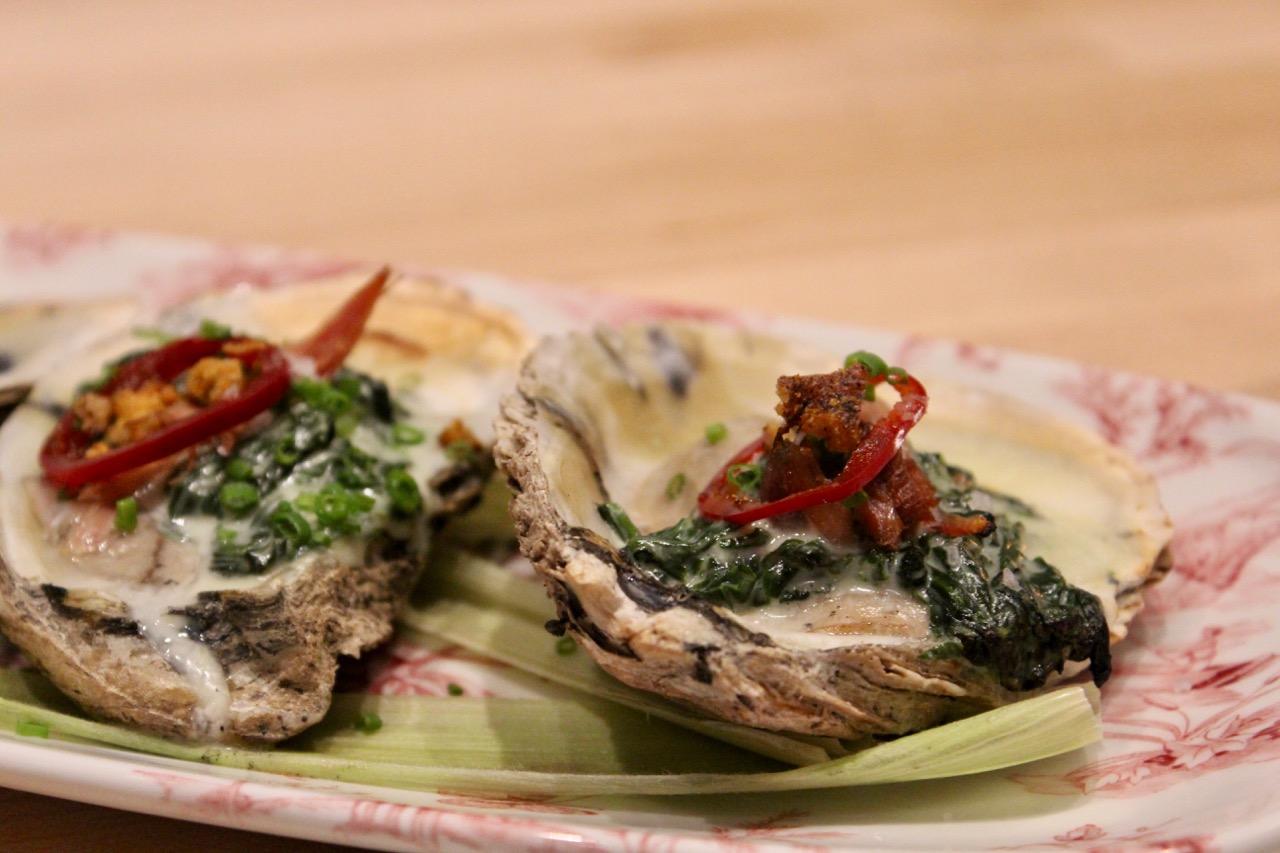 Formerly with Carriage House, The Bedford and Mindy's Hot Chocolate, Steuer, who lives in Logan Square, said he has always wanted to open a restaurant on Chicago Avenue, which is booming with eclectic and original restaurants.
'I love being here, on Chicago Avenue. It's going to take off. It's  becoming what everyone thought Division Street [in Wicker Park] would be, but it turned into a frat party there," Steuer said. 
Funkenhausen brings 35 new part-and full-time jobs to the neighborhood. In addition to the beer hall-inspired seating, the restored 1920s warehouse dining room also features a 40-foot long bar and a 10-person chef's table next to the open kitchen.
Funkenhausen's mounted-on-the-back wall mascot, a gnarled wild boar head named "Ernest Hamingway," serves as an ode to Steuer's favorite author Ernest Hemingway. Steuer even has a Hemingway quote, "hunger is good discipline" on his inner left bicep and said he aims for the boar to look over Funkenhausen and make sure it is a place where good food, good drinks and good friends can relax and enjoy each other.
After its opening on Friday, the 128-seat Funkenhausen will be open from 5-11 p.m. Monday-Thursday and as late as midnight Friday-Saturday and 10 p.m. Sundays, according to its website, where reservations can be booked.