BUCKTOWN — The former Silver Cloud Bar & Grill at the northwest corner of Wabansia and Damen avenues will reopen on August 16 as neighborhood restaurant and bar Tricycle Chicago, its owner announced on Tuesday.
Located at 1700 N. Damen Ave., Tricycle Chicago aims to become a third place outside of home and work, where folks can gather, enjoy drinks and conversation, and share a meal together, owner Rocky Albazi previously said.
A spokeswoman said that Tricycle Chicago does have a chicken pot pie on the menu, but it will not be the same recipe as Silver Cloud's and described it as a "deconstructed" version not cooked in the original vessel. Eater previously reported that the throwback dish "won't be the same."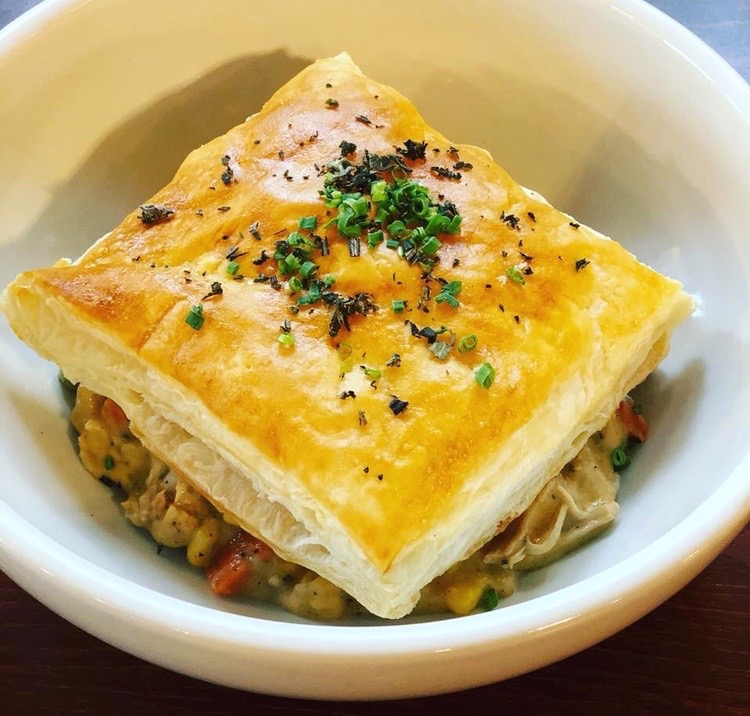 Albazi also owns Sheffield's Beer & Wine Garden in Lakeview and previously co-owned Silver Cloud Bar & Grill, which closed in 2014. 
Tricycle Chicago will be led by the same team from Sheffield's Beer & Wine Garden. Sheffield's beer director, Mark Tolliver, has "thoughtfully curated the beer program" to complement Classic cocktails and a wine list showcasing boutique vineyards,  according to the news release.
"We're excited to welcome all of our friends and neighbors, old and new, to Tricycle Chicago!" the Tricycle team said on Tuesday.
The interior will feature the spot's original speakeasy bar under a vintage tin ceiling and custom pop art by artist Joe Pellegrini and original illustrations by artist James C. Smith will adorn the walls.
Tricycle Chicago will initially open at 3 p.m. daily for drinks and 4 p.m. for dinner. A weekend brunch and weekday lunch will be added in the coming weeks. 
Those who loved Silver Cloud can expect the same comfort food vibe, with a menu that includes sumac-dusted lamb chops with minted pea hummus, shrimp and grits and chicken potpie.
The owners also explained the new name in the news release.
"Our friend and author Marcus Sakey said it best: 'Picture your first tricycle. Remember how you loved it? Just the word makes people happy. A tricycle is joy and excitement coupled with safety. They're homey. Built for adventure, but always dependable.'"