EAST VILLAGE — Passion for Happy Village bar flowed — along with many $2 cans of Hamm's — on Monday night as dozens of supporters came out to hear plans for its future under possible new owners.
Out To Lunch Hospitality wants to buy the bar and renovate it, including returning a glass facade to the front and building a glass-covered patio in the back.
Happy Village owner Cherlyn Pilch, who is looking to retire, needs to transfer her liquor license to complete the sale, but a liquor moratorium needs to be lifted to allow that.
No official vote on whether to lift the liquor moratorium was taken at Monday night's meeting on the bar's back patio at 1049 N. Wolcott Ave.
But by an informal show of hands at the end of the nearly 2-hour gathering, about half the crowd of 60 supported a lifting of the moratorium. And the other half wanted to keep the moratorium — and Happy Village as they know it — intact.
A longtime regular shouted out that an all seasons glass-enclosed solarium structure planned for half of the back of the patio would be "stupid," her words were followed by applause from some and raised eyebrows by others.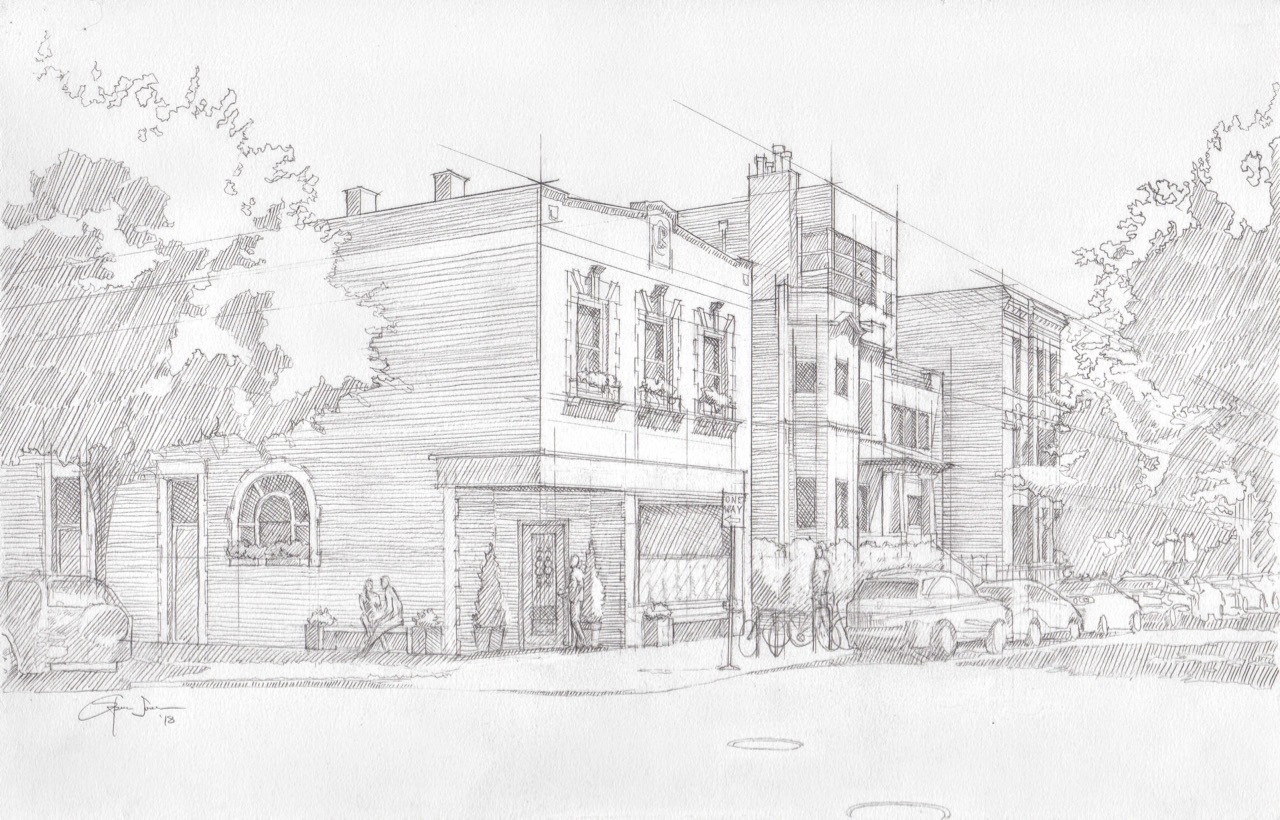 Pilch, who was traveling, was not present at the meeting, a factor that many said did not help her cause, since she couldn't publicly make her case for selling her bar.
Known for its serene back patio and indoor rec room, Happy Village was founded by Pilch's parents in 1964 and celebrated its 50th anniversary in 2014.
The East Village Association hosted the meeting. It serves as an advisory group to Ald. Brian Hopkins (2nd), who was not at the meeting either and previously said he wants community feedback before making a decision on whether to support the lifting of the liquor moratorium.
The neighborhood group will reconvene in September to discuss the plan again and do a formal vote, according to the group's president Michael VanDam.
"A lot of people have strong feelings about this bar, for understandable reasons and I do, too. I just think people need to be realistic," VanDam said after the meeting.
If the moratorium does get lifted, attorney Dimitrios G. Christopoulos, who represents buyers Andrew Miller and Addison Thom, said the sale of the bar and an adjacent building would happen in the fall.
An approximate six-month renovation and restoration of the Landmark District building would include restoring an original glass storefront facade, Out To Lunch's creative director Andrew Miller said.
Miller, whose mother is English and grew up in a town of 650 people, said he understands how valuable a place like Happy Village can be to a community. Back home, the local tavern functioned as a meeting spot, and he told the crowd he envisions Happy Village to continue that tradition. The East Village Association has held its first-Monday-of-the month meeting there for years.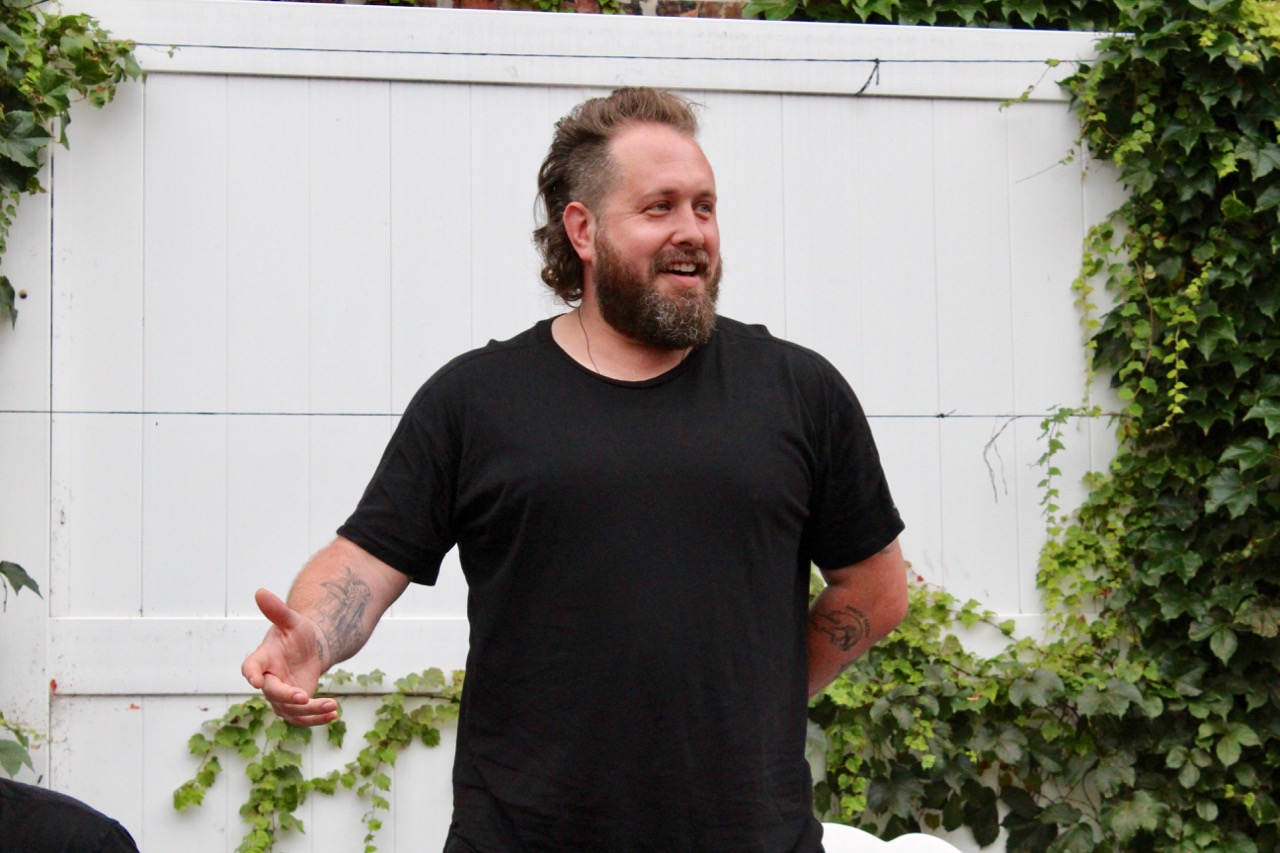 Out to Lunch wants to bring an upscale 50-seat neighborhood tavern and restaurant to the bar, while carrying on the Happy Village name and neighborhood-focused vibe. It would offer food from chef Charles Welch, focused on Midwestern fare. A glass-enclosed solarium in the back would provide a year-round all seasons hangout. Read the proposal for the next iteration of Happy Village here.
Led by Welch, Miller and partner Hector Gonzalez, Out to Lunch Hospitality has reportedly been shopping around for a new spot to open a permanent restaurant. Welch and Miller were among the partners that closed Honey's on Lake Street in the West Loop earlier this year.
Since the crowd was so divided and the group wanted to see a crafted plan of operation with specific details set in stone —  and even an assurance for what would happen if the new concept failed — the vote was tabled until Out to Lunch Hospitality can craft a detailed plan. It would serve as a tool for the community to get assurances on things like security and parking plans.
"In the end, everyone wants a $2 beer," Lisa Wronski said – sort of jokingly – after the meeting, though she also clarified that she does wants Pilch to be able to retire but is "split straight down the middle" on whether to support the new Happy Village. Wronski was sitting with a table of friends who all said they first met at Happy Village a few years back.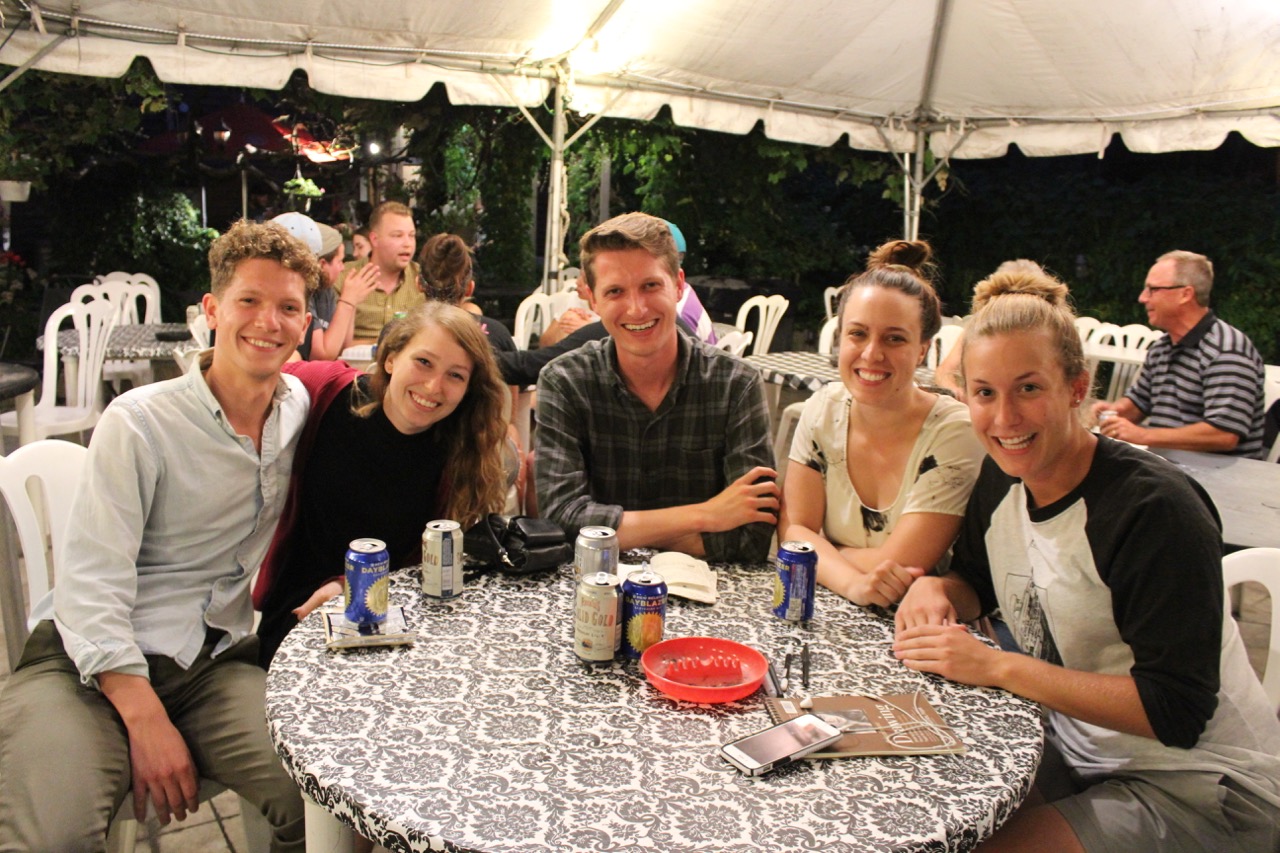 Wronski's friend Will Prescott said he met his girlfriend, Savannah Baily, at Happy Village and that "everyone is going to have a lot of stories like that" from hanging out at the popular spot.
Christian Lyon, another resident and regular at Happy Village said: "We understand that something has to happen. We were remarking a lot on how different the reactions were. At a point I respected that romance. There's a magic here and if we do respect [Pilch's] wishes to retire, we respect the options. It's going to change no matter what, and we want a relaxed atmosphere and something that fits in with the community."
Kelli Cohen, a Ukrainian Village resident, said she abstained from raising her hand to take a side because she wanted to hear from Pilch.
"I think the vote either way without the owner being here is inappropriate. I think that with this building being so emotionally charged, it was an oversight [for her not being here]," Cohen said. 
After the meeting, Welch said the meeting went how he mostly thought it would go, given the passion folks have for Happy Village.
"I definitely knew there would be some kickback and I understand the concerns. …  I was just speaking with a woman about welcoming and hiring the existing staff and not closing the door on people who have worked here and developed a relationships with guests," Welch said. "It's really hard to paint a picture and hard to explain to people who are passionate about a place that you are also passionate about. I've been coming here for a long time, I love this bar, I've played plenty of ping pong here and had plenty of beers on the patio here and stumbled home plenty of times." 
Miller emphasized they are "not trying to price anyone out" and assured that some of the beers will still be a couple dollars.
Welch added, "We are not saying come in and sit in our atrium and have bottle service. We want you to be able to come in and get a beer and a shot. God bless, that's what I'm drinking."