CHATHAM — "Woke & Wealthy," a series of free workshops aimed at teaching teens and young adults about financial and cultural literacy, are officially underway. 
The goal of the workshops is to provide Chicagoans ages 14-24 with a foundation of economic information, field trips to black-owned businesses and cultural knowledge on the black experience.
Attendees will learn cooperative economics, how to buy stock and real estate, entrepreneurship, relevant historic figures in African American history and more.

A kickoff workshop was held July 28 at the BopBiz Center, 644 E. 79th St. It was organized by A Work of Faith Ministries, Inc., a group that has worked to provide families with resources to promote youth leadership and violence prevention for the last 20 years. 

The Woke & Wealthy series aims to address some of the economic woes in the community, said Kenneth Westbrooks, founder/chairman of A Work of Faith Ministries, Inc.

The workshops' primary curriculum will be Boyce Watkins' "The Black Millionaires of Tomorrow," according to Cynthia Clark, facilitator of the workshop series. She said Watkins' curriculum was selected because it is designed "to help young black youth become more economically, financially literate … and to improve their economic condition and the community they live in."

She said the "woke" part of the curriculum will feature information from thehistoricjourney.org, a student-teacher curriculum designed for elementary and high school students.
Bop Biz Center, a black-owned business center, was picked as the site for the first workshop because it's close to Englewood, Auburn Gresham, Gage Park and Back of the Yards neighborhoods. She said the name of the workshop "Woke & Wealthy" was inspired by writer Sasha Madeline.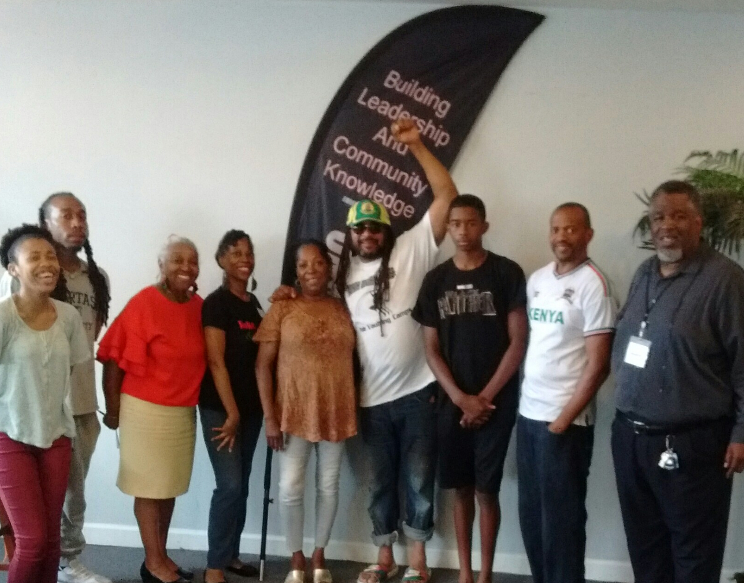 "The Bop Biz Center is home to a lot of black-owned businesses and it is a community that will wrap its arms around our workshop," Clark said.
The next "Woke & Wealthy" workshops are slated for Sept. 15 and Oct. 27 but the locations have yet to be finalized, Clark said. 
For more information about the workshops, call Cynthia Clark at 312-802-7015 or email her at cclark.awofinc@gmail.com.