ALBANY PARK — ALDI continues its renovation of Chicago area stores with its newly reopened Albany Park location.

The ALDI at 5001 N. Pulaski Rd. closed on June 18 to undergo a remodeling that would put an emphasis on fresh food, produce, dairy and baked goods. On Thursday the store hosted a grand reopening to showcase the upgrades to the Pulaski location, which are similar to the overhauls ALDI completed at their stores in North Center and Bucktown last year.  

"As a private company, ALDI doesn't release financial information. But I can tell you that the Albany Park store is part of the $1.9 billion investment to remodel and expand more than 1,300 stores nationwide by the end of 2020," said Laura Branneman, ALDI Batavia Division Vice President, in an email.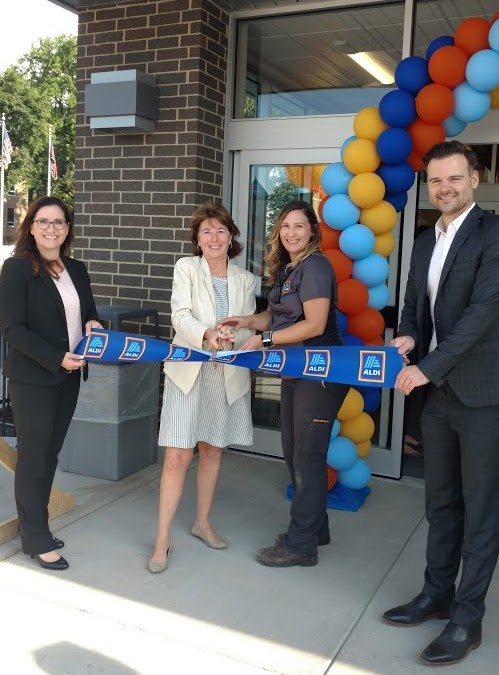 "Locally, we are investing $180 million to update more than 130 stores in the Chicagoland area, including the Albany Park store, by the end of 2020," she said.

All remodeled ALDI stores have an emphasis on open ceilings, natural lighting and environmentally-friendly building materials. Last week's ribbon cutting included an announcement regarding company's aggressive expansion plans, which includes adding 25,000 new jobs in stores, warehouses and offices nationwide by 2022.

The Albany Park ALDI is now open from 9 a.m.-9 p.m., Monday-Saturday, and from 9 a.m.-8 p.m. on Sunday.