HYDE PARK — Amy Le, owner of the popular Loop restaurant Spotted Monkey, is bringing her Asian-Latin fusion cuisine to Hyde Park.  

Le opened Saucy Porka last week at 1164 E. 55th St. in the former home of Bergstein's N.Y. Delicatessen. When looking to expand Saucy Porka beyond its inaugural location in the South Loop, the former neighborhood food truck owner settled on Hyde Park — her "first choice."

Hailing from Vietnam and born in Malaysia, Le stressed that while pork is a common feature on the menu — just as it's a staple dish in the cultures Saucy Porka draws from — the selections offered can satisfy more than meat-loving customers.

"When people see the name Saucy Porka, I don't want them to get freaked out and think it's this pork-heavy, pork-centric place," she said. "'Porka' is a Puerto Rican slang for a lot of attitude and sass, and 'saucy' was this play — saucy as in more attitude, but also all the marinades and sauces that we cook with."

The menu at Saucy Porka draws inspiration from a variety of cultural backgrounds to produce what Le described as "Asian, Southeast Asian mixed with Latin-American and kind of a Caribbean vibe with Puerto Rican and Cuban flavors." Selections range from chorizo egg rolls and pork pozole to tostones and Le's favorite dish, Asian paella.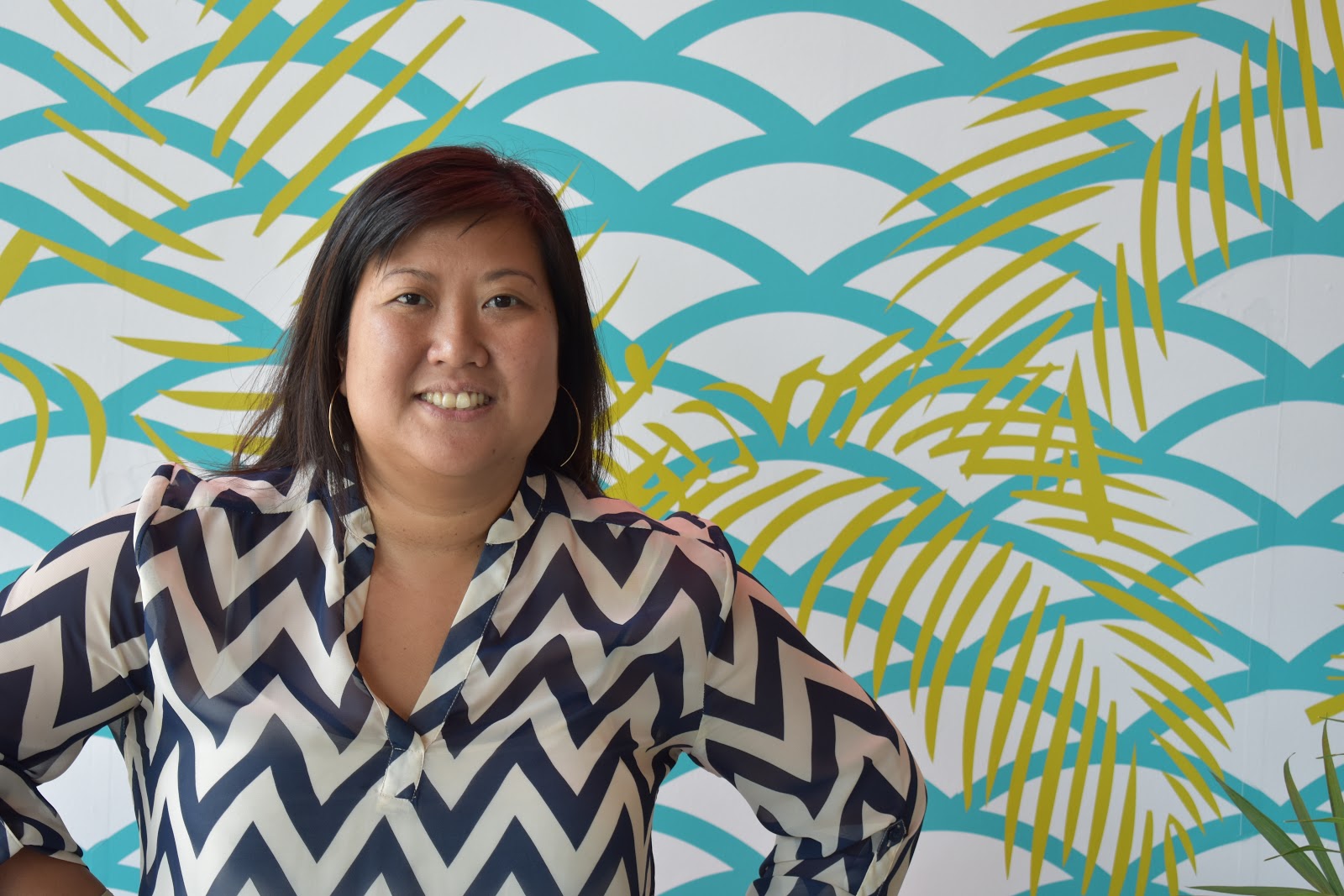 Le's South Loop-based Saucy Porka location was featured on Food Network's hit show "Diners, Drive-Ins and Dives" last Friday — on an episode highlighting flavor fusions around the country.

Though her restaurant puts modern spins on traditional recipes, Le said she prioritizes maintaining a "home-based" feel to her food.

"It's not fancy. I'm not using any pretty foam or beautiful garnishes, everything is really rustic and I always say it's like something you would eat in your grandmother's kitchen," Le said.

And in her Hyde Park eatery, Le emphasized that she wanted the aesthetic look and feel of the space to become "an extension of the food."

Drawing from a photograph of her grandmother along rice paddies in Vietnam that now sits on a ledge in the restaurant's dining area, she asked her cousin, DC-based artist Khanh Le, to replicate the image into a large mural.

"She's always been the inspiration for my mother and for myself, so I wanted her to be represented in the space," Le said about her grandmother.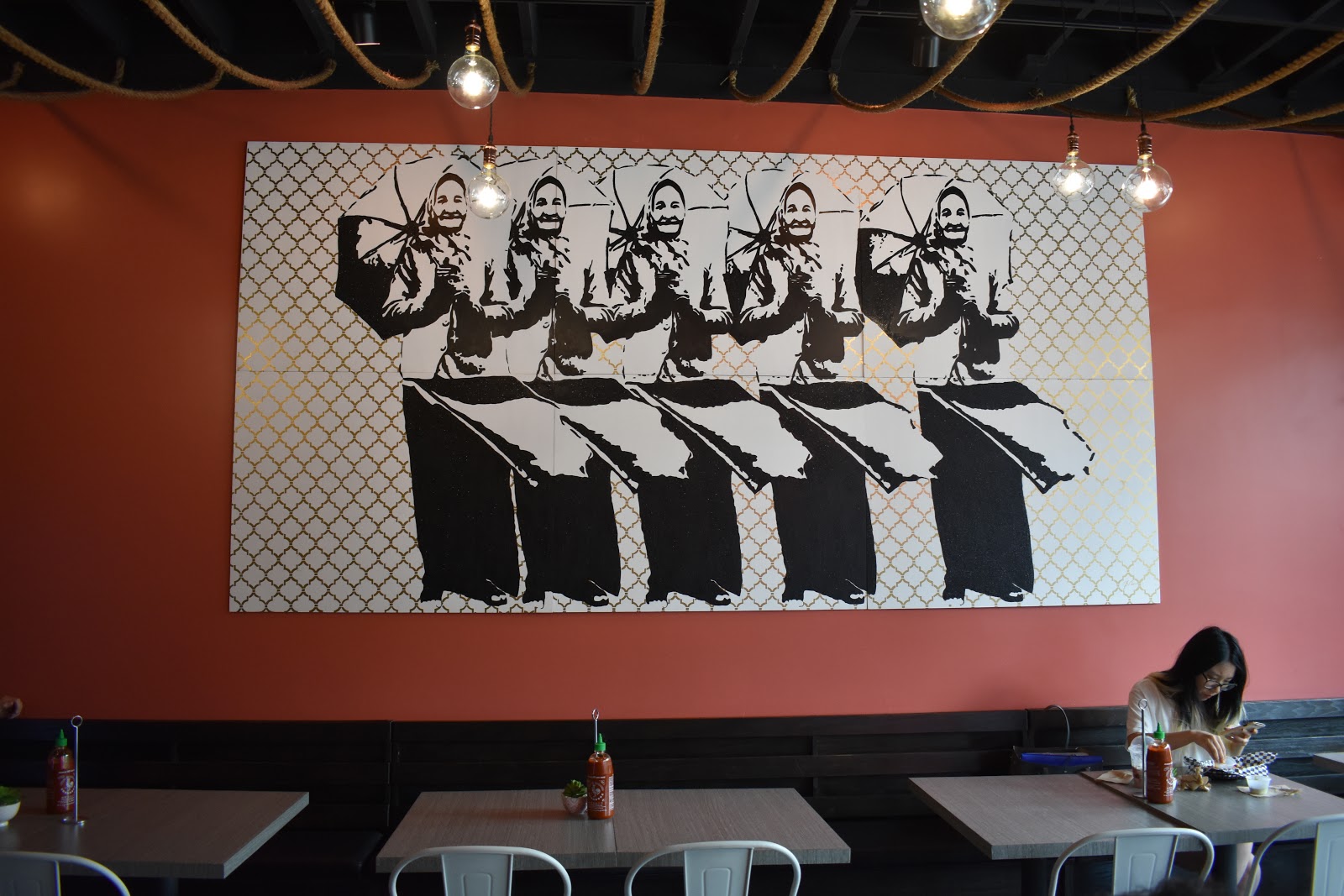 After her cousin's day-long drive to Chicago from Washington, D.C. and five hours installing it on the wall, Le said the mural has become her "favorite, favorite part" of the process of opening up her new location.

When signing the lease for the University of Chicago-owned building in May, Le said she "was determined" to get the restaurant open as quickly as possible. Together with her husband and business partner John Keebler and Chicago-based designer Angela Mead-Crenshaw, Le began conceptualizing the restaurant's décor far beforehand however.

And creating a "sense of family (and) warmth" in the space was key from the beginning, Mead-Crenshaw said.

She called the design "eco-eclectic with a mix of Miami flare" and echoed that choices from the color palette to a rope installation on the ceiling were inspired by the menu's blend of cultures.

First-time customer Derek Dinegar said he and his brother decided to stop by Saucy Porka because the unique combination of flavors is "something you don't see everyday."    

"You'd usually have to go to a bunch of different places to get all the types of foods they have on the menu here," the Hyde Park resident said.

Saucy Porka is open 10:30 a.m.-9 p.m. Sunday-Thursday and 10:30 a.m.-10 p.m. Friday-Saturday.