LINCOLN SQUARE — A theater company is offering a $75 reward for a sword it misplaced in Winnemac Park.
Last Wednesday, the Shakespeare's Motley Crew was performing their first dress rehearsal for this year's performances at Winnemac Park when the weather turned on them. As it started raining and getting dark, the crew hurried to pack up their equipment. 
"We think one sword got counted twice, so we think we left the second sword out in the field," said member William Parker. "It was one of those Murphy's law situations, everything goes wrong, and on Wednesday we fudged five or six of our procedures which led to this."
During a theater show a stage manager would just need to check the props and costumes backstage, but because the theater group is performing in the park, the process is a little more complicated. For one thing, the crew uses a converted a laundry cart as mobile storage for their props, costumes and other gear.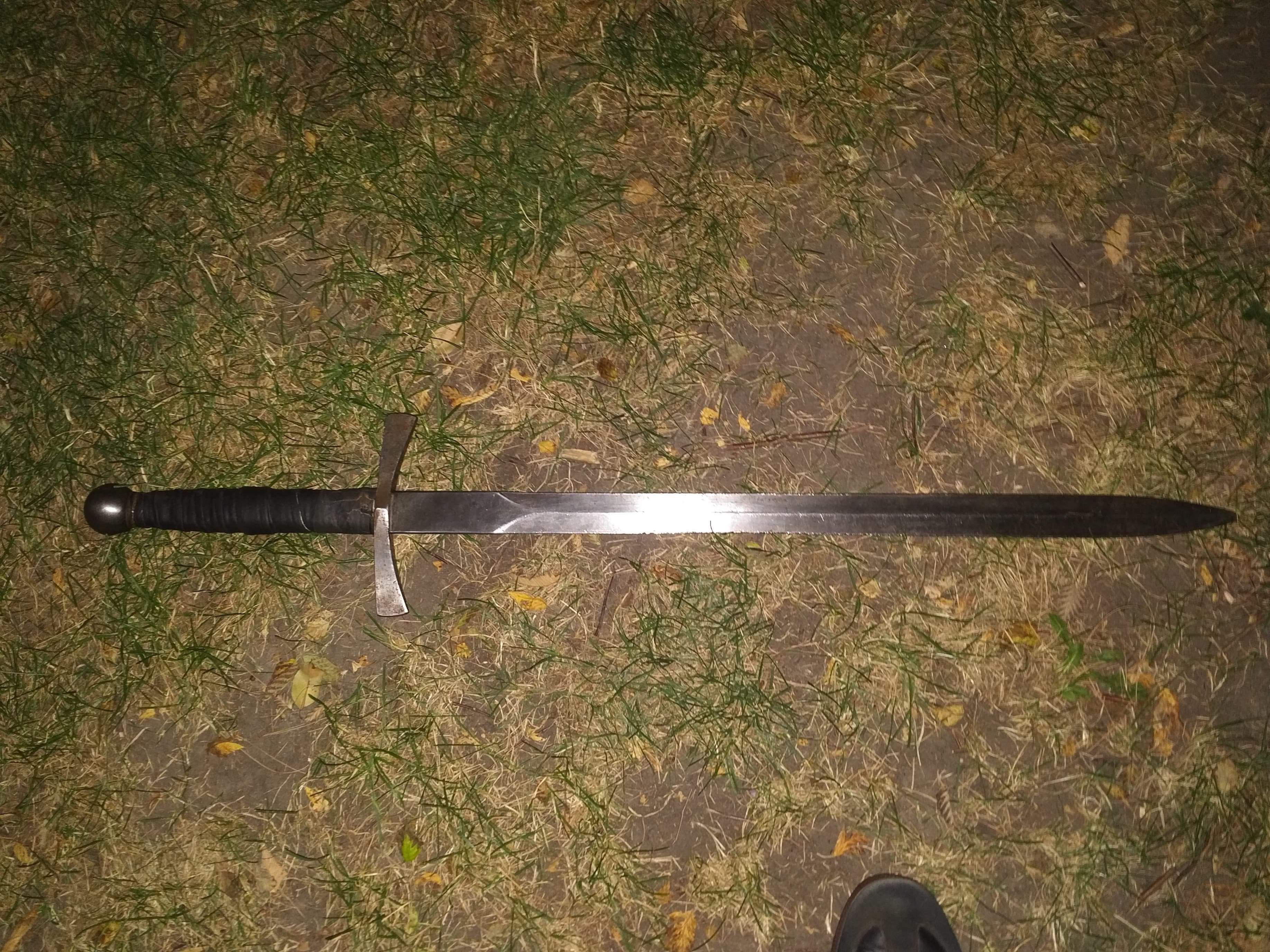 Once the crew realized the sword was missing Parker returned to the park to look for it. After asking around, a park district employee recommended he check the garbage cans before they were emptied out. While searching Parker saw a metal handle wrapped in leather sticking out of one of the garbage cans. What he pulled out of the trash unfortunately wasn't the missing sword, it was a baseball bat.
Police said they had no reports of a sword being found in the Winnemac Park area either. The sword that was lost was loaned to the crew as a favor and Parker created a Craigslist post asking for its return for a reward last Friday.

"I think fight combat swords are made differently from real swords. They're all dull blades, it's about as dangerous as a shovel," Parker said. "But these types of swords are really big purchases for starving artists and you get really attached to them. It'd be really awesome if someone could return it."

The missing sword was forged by New York-based Creations and appears to be a 31-inch ridged broadsword valued at $375. The forge's website says it's discontinuing this style of sword.

"We're talking about getting a new one for him from the sword makers at the Bristol Renaissance Faire," Parker said. "I'm mortified, the whole production team is. This guy is so generous to lend us his sword."
Shakespeare's Motley Crew initially formed while the members were in high school and the crew has been performing together since 1992. Over the years, one of their recurring productions has been "Midsummer Mayhem," an anthology of scenes from the Bard. Now in its sixth year, the production began when the crew was given permission to perform at Winnemac Park by the park district.
"That first year it was Puck, from 'A Midsummer Night's Dream,'" Parker said. "At any rate the neighborhood loved it, and it fit with what we wanted to do which was simple Shakespeare. People think Shakespeare is intimidating but it needn't be."

Anyone with information regarding the missing sword should reach out to Shakespeare's Motley Crew at shakespearesmotleycrew@gmail.com or 773-878-3632​.