WICKER PARK — "This summer, Trashy Meets Classy Meets Wicker." 
The sentence sounds like a movie trailer but it's actually the website homepage promo for Trailer Park Queen, a new pizzeria and bar that aims to open in mid-August at 1913 W. North Ave., just a few doors east of Piece Brewery and Pizzeria.
"When you go camping or in the trailer park, there is always one really cute girl riding around on her BMX. She's the queen of the trailer park," co-owner Clay Hamilton said of the pizzeria's name. Hamilton briefly lived in trailer parks, he said.
Hamilton and business partner Josh Iachelli also own Old Town's Happy Camper and Lincoln Park's Homeslice, which opened in 2015, and 2013, respectively.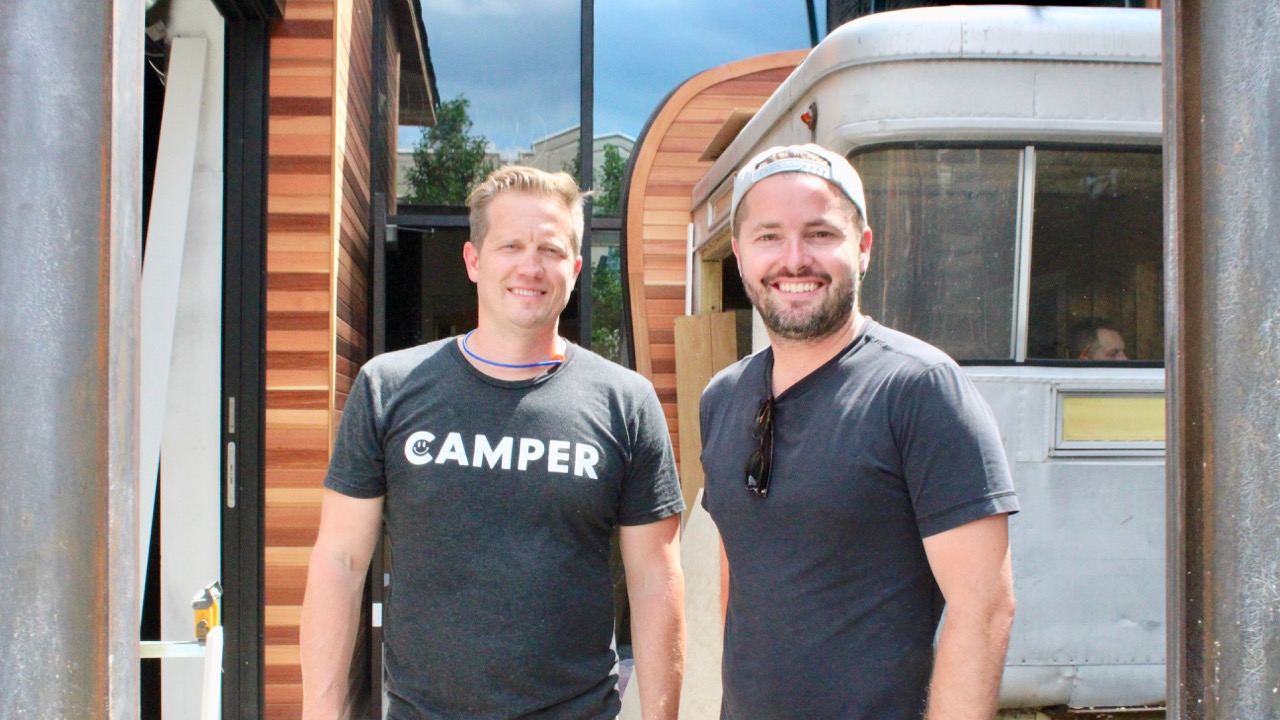 Happy Camper and Homeslice celebrate life outdoors, and Wicker Park's Trailer Park Queen will carry on that vibe, with a parked Airstream acting as a takeout window. The trailer will feature a raised deck with seating surrounding the outside of it, for those who want to hang out as they wait for their to-go orders.
The trailer park-inspired, pizza and beer-focused hangout will have space for about 250 customers between an inside dining area and bar and a big outdoor patio along North Avenue.
It'll be open seven day a week, initially for dinner and eventually lunch and weekend brunch.
The menu will offer several varieties of thin-crust pizzas made in gas-fired brick ovens using the same recipes from the sister restaurants, plus calzones, sandwiches and appetizers.
Some 20 beers — cans, bottles and draft — will be served along with what Hamilton calls a "healthy bar and cocktail program" but "nothing too fancy."
"It's a casual place that people don't have to get dressed up to go to. They can come in and have a good time," Hamilton said. 
Hamilton and Iachelli, who met in 2007 through mutual friends while they were wakeboarding in Oregon, initially wanted to name their third venture Paradise Park, but the name was already in use and the phrase "trailer park queen" kept sticking in their heads.
"We both liked the name, it has a lighthearted connotation and we have a drink named Trailer Park Queen at Happy Camper," Hamilton said. (The drink is made with sparkling wine, St. Germain and a twist of lemon).
Hamilton briefly lived in trailer parks while growing up, in Kodiak, Alaska and Medford, Ore., and spent at least one summer living at campsites with his dad, who owned an Airstream.
"Ultimately, you remember where you came from. We are fortunate to be opening a third place. … We want Trailer Park Queen to have similar attributes to Happy Camper and Homeslice but also enjoy its own separate identity," Hamilton said.
Once open, Trailer Park Queen will bring up to 100 part and full-time jobs to the neighborhood.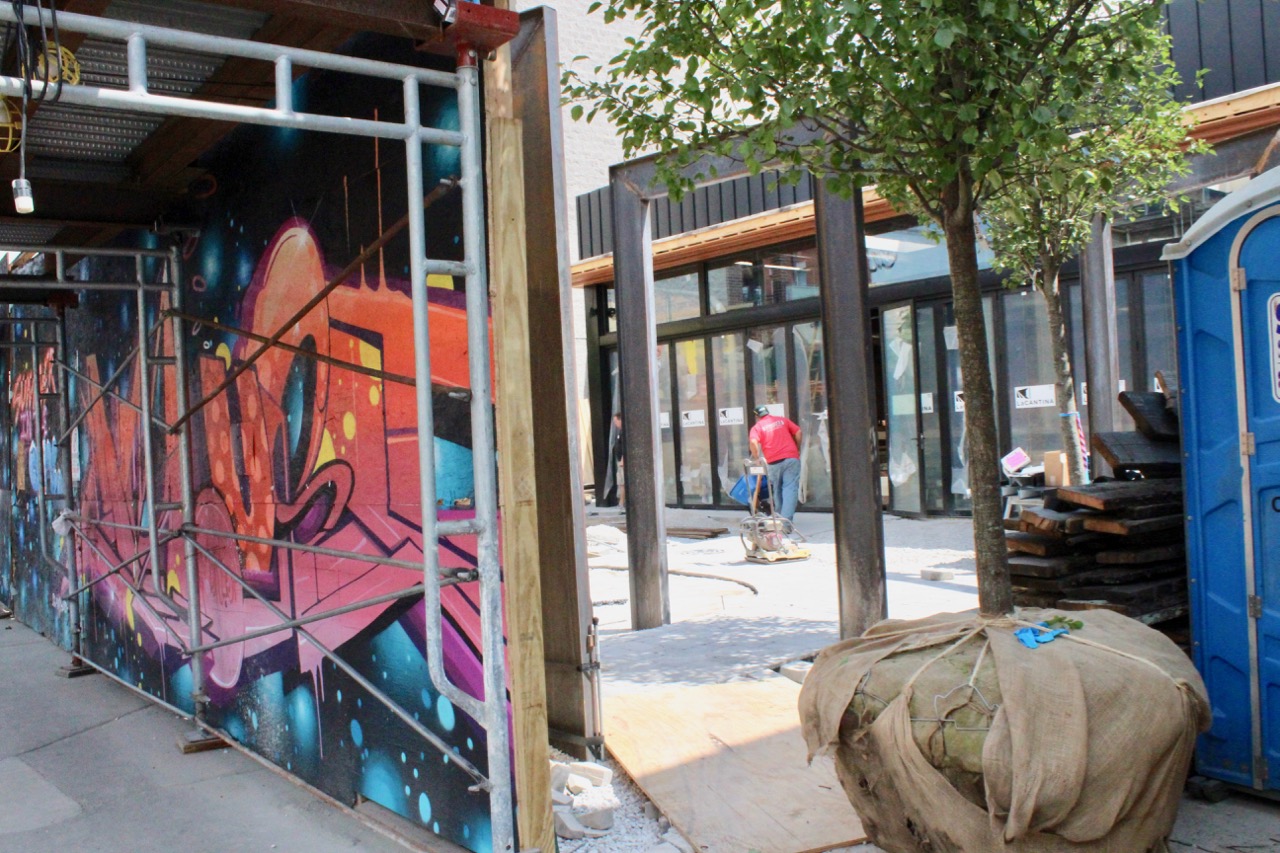 Back in January, Eater reported that Iachelli and Hamilton secured a city permit to make repairs to the one-story, standalone building formerly housing Northwestern Medicine, which relocated to a larger building by The 606.
Crews onsite for the past several months have been working to convert the old medical offices into a massive airy restaurant surrounded by a patio on the former car parking lot for Northwestern Medicine patients. Since early June, the site has been covered by construction boards with a "summer in the city" mural by street artist Amuse126.
Bill Jacobs, owner of Piece Brewery & Pizzeria, 1927 W. North Ave., which opened in 2001, said he's excited to see Trailer Park Queen join the neighborhood.
Jacobs hopes it will help to bolster more foot traffic to North Avenue, which is more known for cars than pedestrians.
"I hope they do well and build the market, along with etta down the street, and make this part of North Avenue more of a destination. It looks like a really beautiful buildout. I think it will be great for everyone when it opens," Jacobs said.
For updates, follow along on The Trailer Park Queen's Instagram or Facebook page.