WOODLAWN — South Side residents, community organizers and mental health advocates are calling on Ald. Willie Cochran (20th) to allow a community healing space to remain on a vacant lot in Woodlawn.
Commonly referred to as the "Healing Village," the lot in the 6200 block of South Greenwood Avenue was filled with pop-up wooden structures, tents, water and snacks in early July and meant to serve as a place people could go if they needed someone to talk to, since the lone mental health clinic in Woodlawn was shut down by the city in 2012.
Initially, Cochran approved the plan for the lot after chatting with local artist Leah Gibson, organizers said. Within hours, however, he vowed to evict the Healing Village in three weeks after driving past the space, according to Amika Tendaji, an organizer for STOP (Southside Together Organizing For Power). He notified Gibson via text message, she said. 
The eviction date for the village is set for Aug. 6, which means the tents, chairs, tables, flower beds and other items could be taken unless the group agrees to pack up and go. Tendaji said an original agreement stated the Healing Village could remain at the site until October.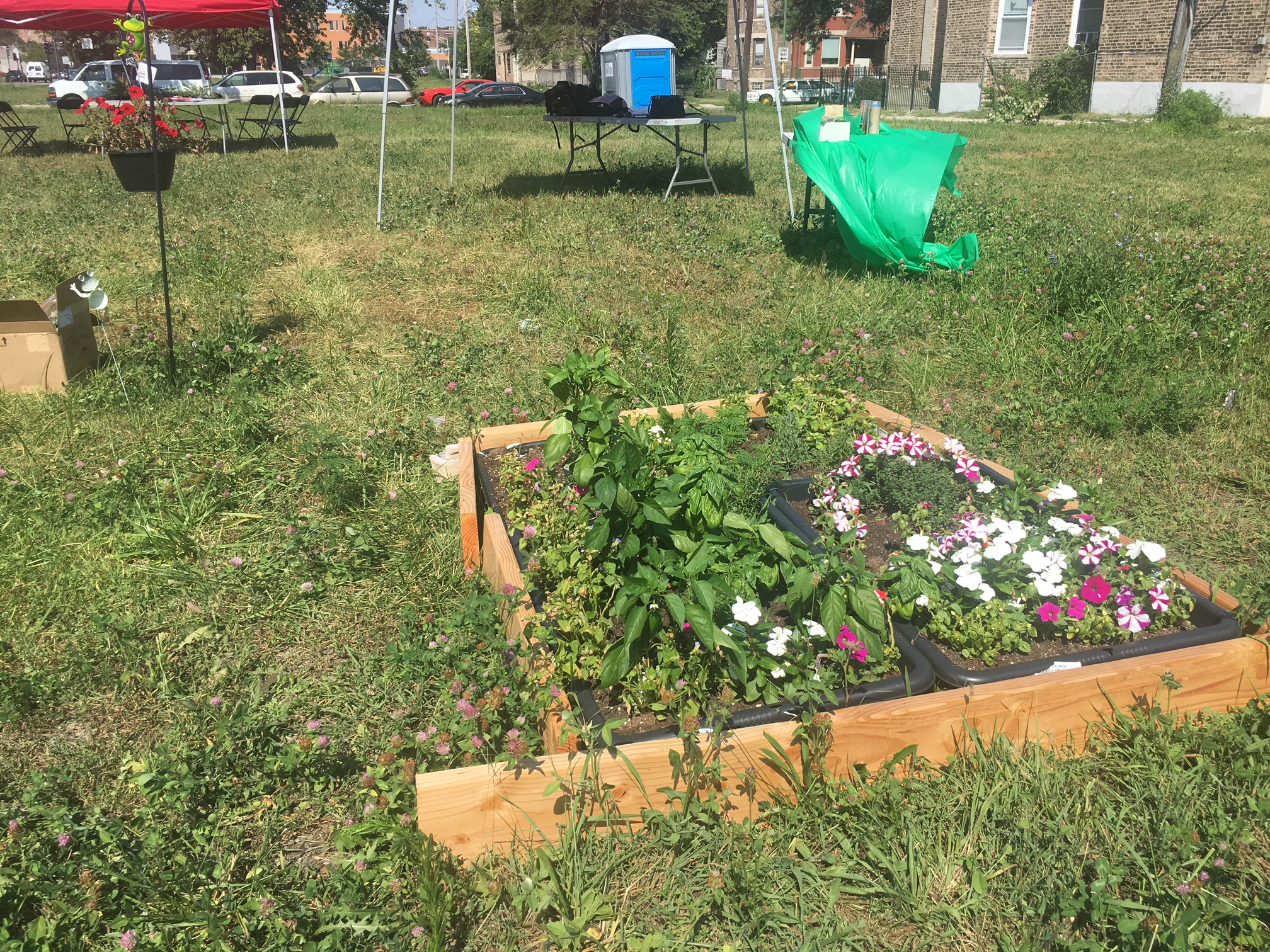 Cochran did not return calls for comment. 
At a press conference Thursday, some Healing Village supporters said they believe Cochran would approve of a mural or a piece of art, but was not thrilled to see people gathering on the lot. 

"I consider organizing like art on people, like gathering community together, and I think the vision was, in part, utilizing these structures," Tendaji said. "And there are to be installations that are growing artful expansions, art workshops, from now until October."
Several South Side mothers showed up to the press conference Thursday to voice their support for the space, saying it's helped them cope with trauma,  including the death of a child.
Chicago native Nataki Rhodes, co-chair of Chicago Alliance Against Racist and Political Repression, said she was hit by a Chicago police officer at a demonstration following the death of Harith "Snoop" Augustus. She said she feels "very hurt" by the impending eviction.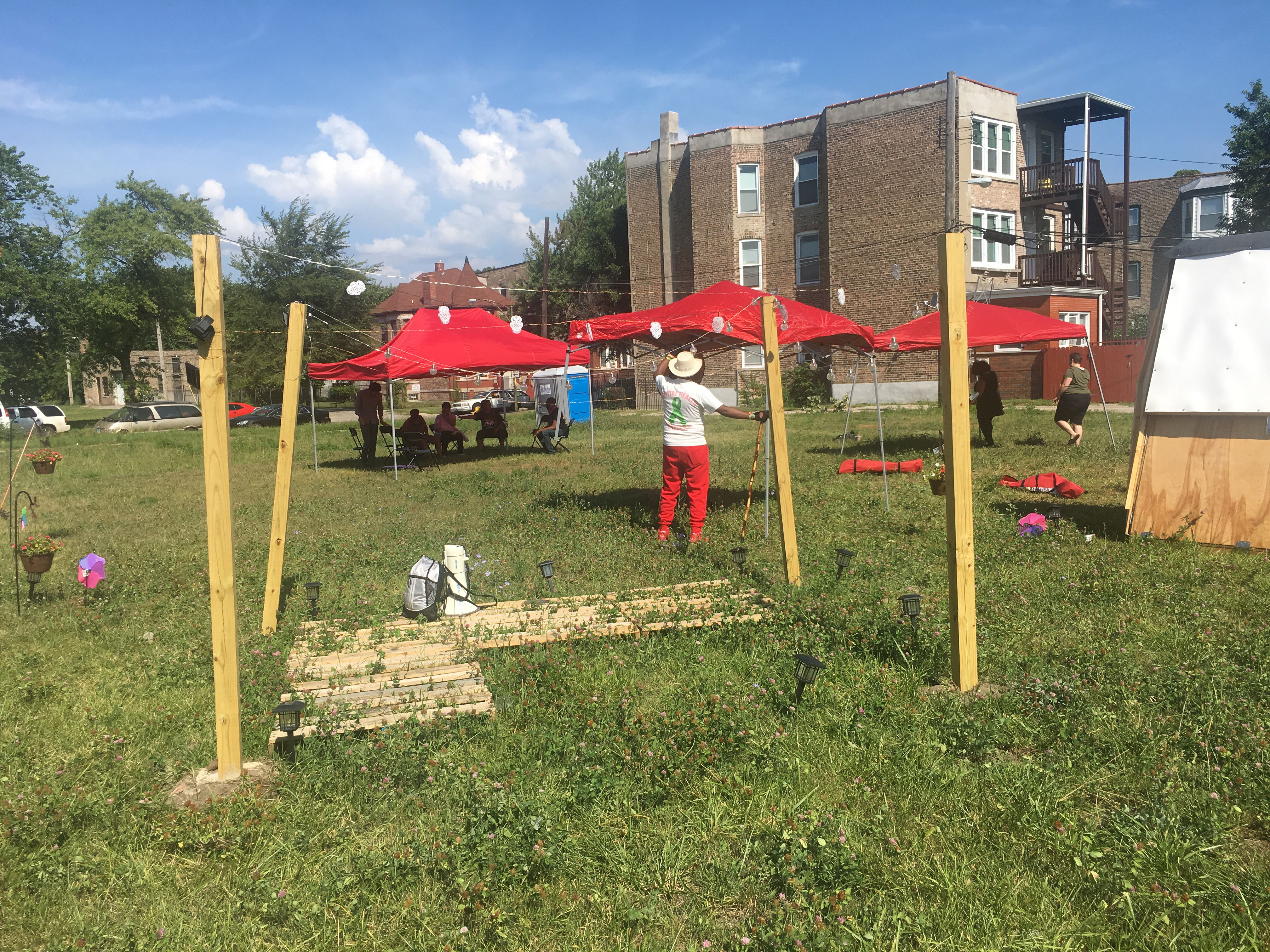 "We don't have no place to be able to heal and be able to share our thoughts and feelings when one of our children die in the street and one from the hands of the police," Rhodes said. "I'm still kind of emotional about what happened, to witness it, and to know our lives were literally in danger."


Dorothy Holmes, mother of Ronald "Ronnieman" Johnson who was shot and killed by Chicago police in October 2014, said she has used the Healing Village to connect with other members of the community. 

"When I left here, the stress on my back wasn't there anymore," Holmes said. "This is a space for the community to come out and meet people and get involved. We aren't out here trying to start no riot or crime or anything like that. We want the community to come out and get involved in what we are doing out here."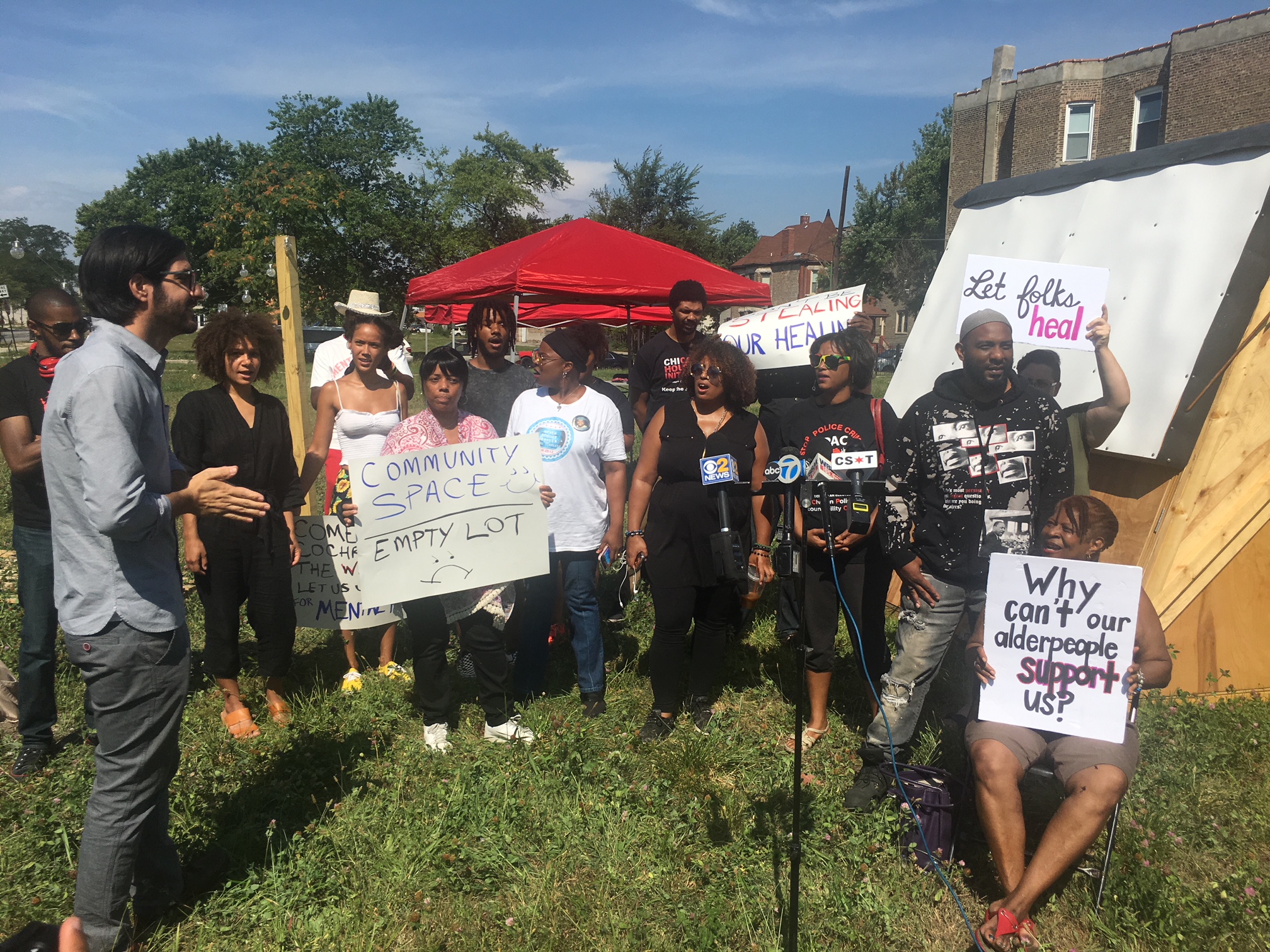 Even if the city takes the group's tents away, the sense of community that has been built there will remain, organizers said. 
"Certainly the structures can be taken away [but] the community has really embraced this space and we feel as organizers — people whose job is to respond to the demands and requests of the community — we're going to have to figure out something to keep this active," Tendaji said.
Do stories like this matter to you? Subscribe to Block Club Chicago. Every dime we make funds reporting from Chicago's neighborhoods.