WOODLAWN — As property values surrounding the forthcoming Obama Presidential Library continue to soar, the city is looking for feedback on what should be done with 145 parcels of vacant land it owns nearby.
On Wednesday, the Chicago Department of Planning and Development hosted its second community forum to hear from residents as they assess development options for the land.
"The nightmare that I have is that people come to the Obama Presidential Center, go into the garage that's underground and never step foot or never open their wallets in Woodlawn," said Aarti Kotak, managing deputy commissioner of the city's Department of Planning and Development.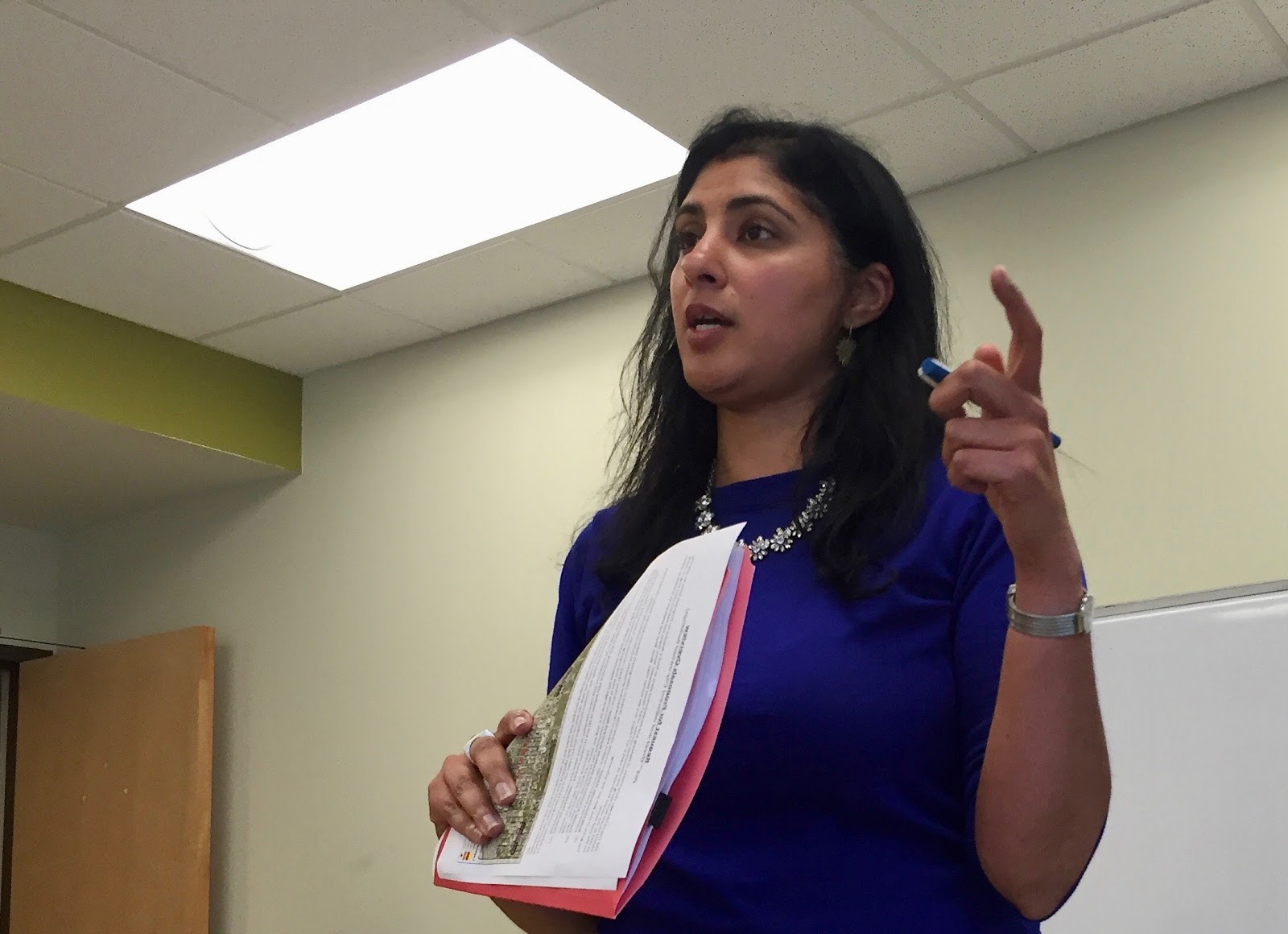 Looking ahead to the opening of the library in 2021, establishing retail, commercial and cultural spaces that can both serve Woodlawn residents' needs, as well as attract tourists from the center became a passionate topic of discussion.

The planning department will issue a request for proposals for the city-owned vacant land along the commercial corridor of 63rd St., as well as the vacant firehouse at 1405 E. 62nd Place, and the former Fiske, Betsy Ross and Wadsworth schools, Kotak said.  

Business owner and resident David Blackmon said he wants to see the neighborhood look more similar to "walking neighborhoods" like Logan Square or Wicker Park, where sit-down restaurants and high-quality businesses exist throughout.

And one major goal of the requests for proposal, Kotak said, is to provide those things residents want and need to access — along with building community wealth and emphasizing feasible projects that can be completed by 2021.

Community members also said the area needs additional after-school programs for neighborhood children, community recreation and activity centers and a new mental health center following the Chicago Department of Public Health's 2012 closing of the former Woodlawn clinic.

As approximately 145 residentially zoned, city-owned vacant parcels sit in the neighborhood, planning department managing deputy commissioner Anthony Simpkins also outlined priorities for them ranging from increasing homeownership and developing mixed-income communities to avoiding displacement of residents as home values continue to rise.

"If you want to support all of these local businesses, then you need density. You need people living in the neighborhood that can go and shop at these businesses, which is why you need to develop this vacant land," Simpkins said alluding to the neighborhood's 50,000-plus population loss between 1960 and 2010.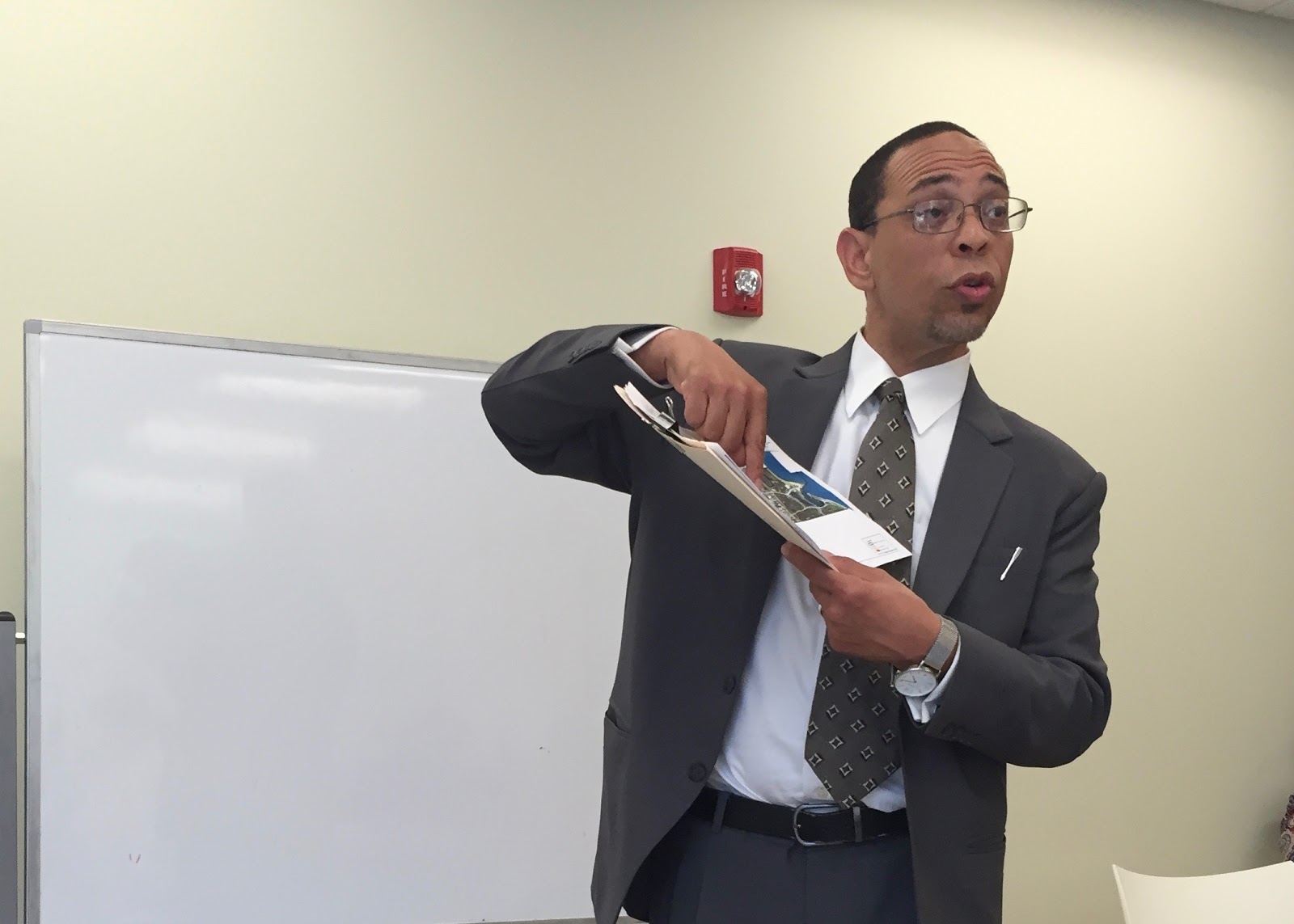 Though the the planning department has already received proposals requesting city-owned land, projects aren't being initiated until it finishes the "community process" of public meetings and discussions with stakeholders, Simpkins said. As such, he added there isn't a "fixed timeline" for steps moving forward.

Southside Together for Organizing Power (STOP) member Sharon Payne stressed the importance of securing affordable housing now to prevent future displacement.

Setting aside 30 percent of housing units in new and rehabilitated developments for residents earning less than 50 percent of the area median income  would help do so, Payne said. STOP and other community groups have called on the Obama Foundation to sign a Community Benefits Agreement that puts things such as affordable housing minimums in writing, but the foundation has rejected such a contract. 

"Affordable housing is not just for the poor, it's for everyone who needs it. It's a human right and we should not be displaced," Payne said.

STOP executive director Alex Goldenberg echoed those sentiments, saying he doesn't feel he's seen the "level of urgency that's deserved" from the city and arguing that an "aggressive intervention" to keep residents in the neighborhood is crucial.

Goldenberg cited a recent Network of Woodlawn study that showed just a 15 percent increase in median rents could cause over 50 percent of all low- and moderate-income households to become "severely housing cost burdened" and eventually displaced.

Concerning moderate-income households in particular, prospective homebuyer and resident Marquez Rhyne called for  increased incentives for developers to establish accessible price points — that current residents can actually manage.  

"I'm not enough struggling economically that I can have access to some of these programs, but I don't make enough to get into solid housing. There's something in between affordable housing — and we're using that as a code language for working class folks — and market rate, where we're actually talking about people who, for Woodlawn, would be affluent. When we talk about people who are truly middle class, what is the solution?" Rhyne asked to applause from the audience.
Do stories like this matter to you? Subscribe to Block Club Chicago. Every dime we make funds reporting from Chicago's neighborhoods.