LAKEVIEW — "One Chicago, one city," anti-violence protesters chanted in front of Wrigley Field as Cubs fans watched them from the stands Thursday evening.
More than 100 demonstrators made their way to the ballpark after a nearly two-hour march that started just south of Belmont Avenue in Lakeview before making its way onto Lake Shore Drive.
With an assist from the city, which used police officers and Streets and Sanitation trucks to block the road, the iconic lakefront highway was shut down in both directions for nearly an hour, grinding rush hour traffic to a halt.
The peace march and rally organized by Rev. Gregory Livingston and anti-violence activist Tio Hardiman was aimed at redistributing the pain felt by South and West side communities to those on the North Side.
Organizers say the protest was a call for more economic investment and job opportunities on the city's South and West sides, particularly for people of color.
"Stop traffic and bring Chicago to a standstill once and for all to let everybody in the world know that we need help in Chicago in regards to resources in our community," Hardiman said this week. 
After the protest, Hardiman said organizers will work with foundations and anti-violence groups to find jobs for men in an effort to create lasting change.
Pete Keller, of United Legion One Nation, saw the march as an  effort to grab the attention of public officials "so they can listen to what's happening in our neighborhoods."
The march to shut down Lake Shore Drive was protester Odessa Riley's third demonstration this year. The 51-year-old Englewood resident said she aims to bring attention to structural inequalities and the needs of Englewood and other South Side communities.
Riley marched with her 7-year-old granddaughter, Camaya Louden, in an effort to force lawmakers to take action against the violence plaguing some parts of Chicago.
"We shouldn't have to fear for our lives in our neighborhoods," Riley said. "I want there to be a better life for my grandchildren and people in my neighborhoods."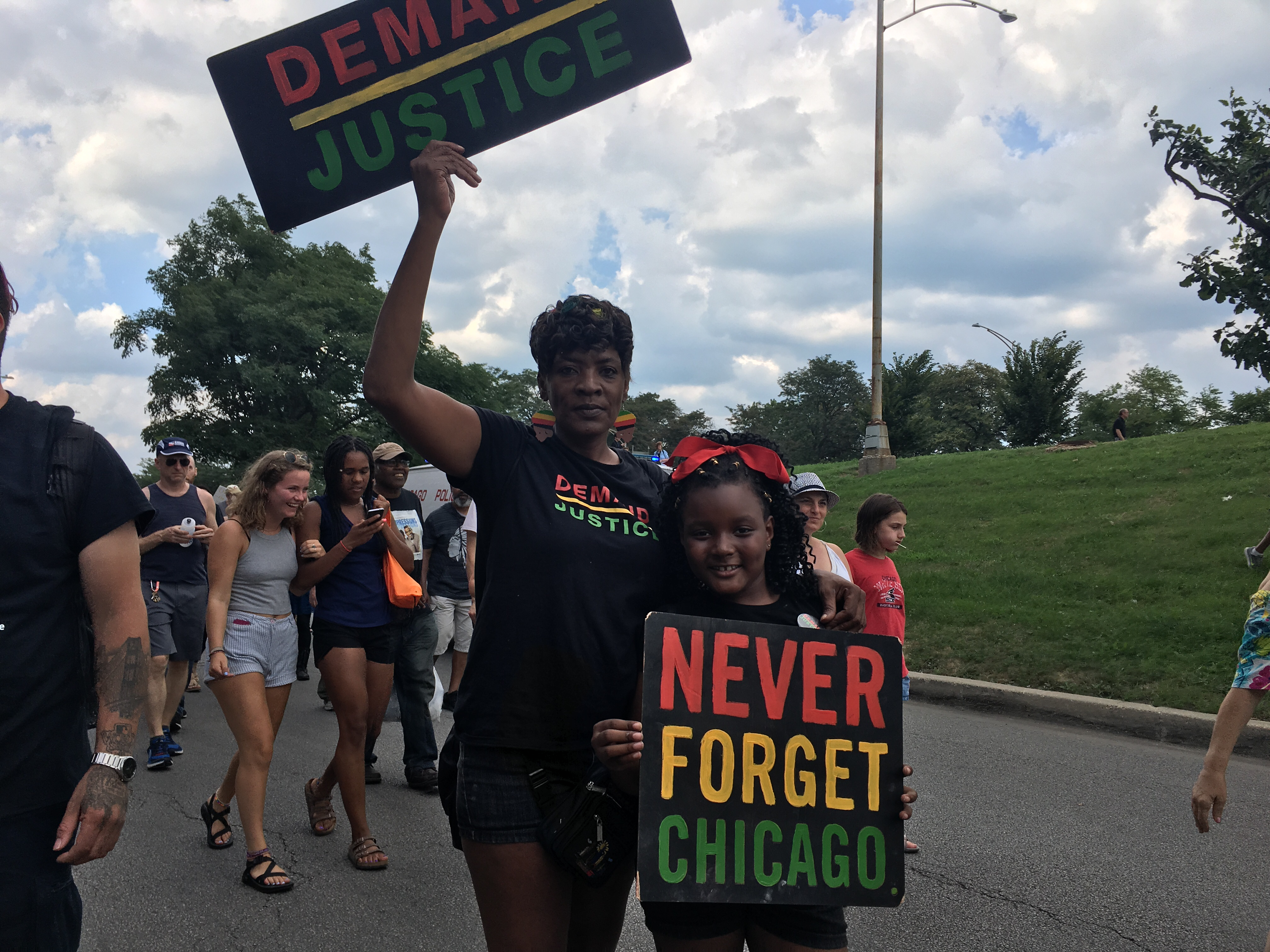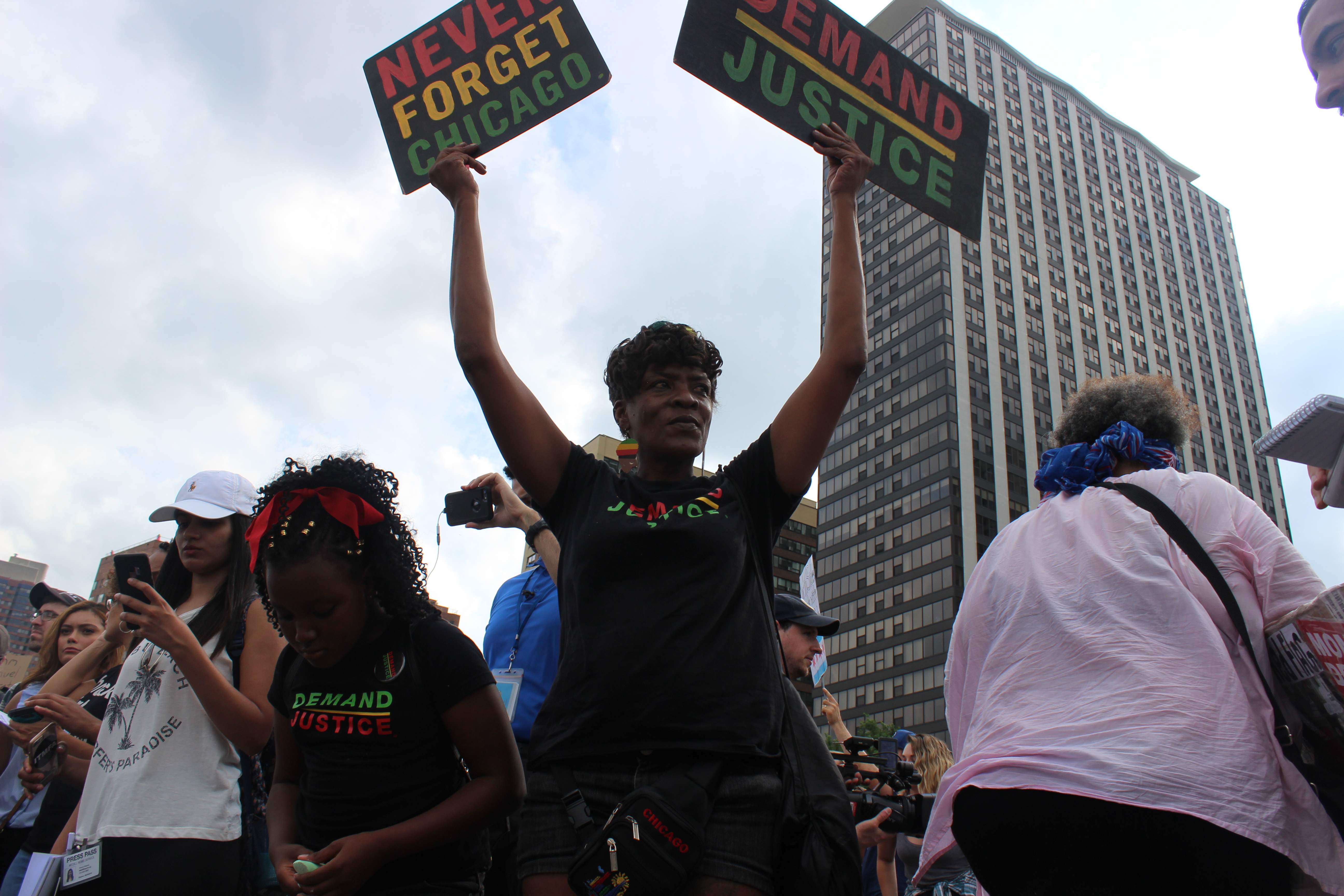 Protesters streamed onto Lake Shore Drive after 4 p.m., with some stopping to write messages in chalk on the road.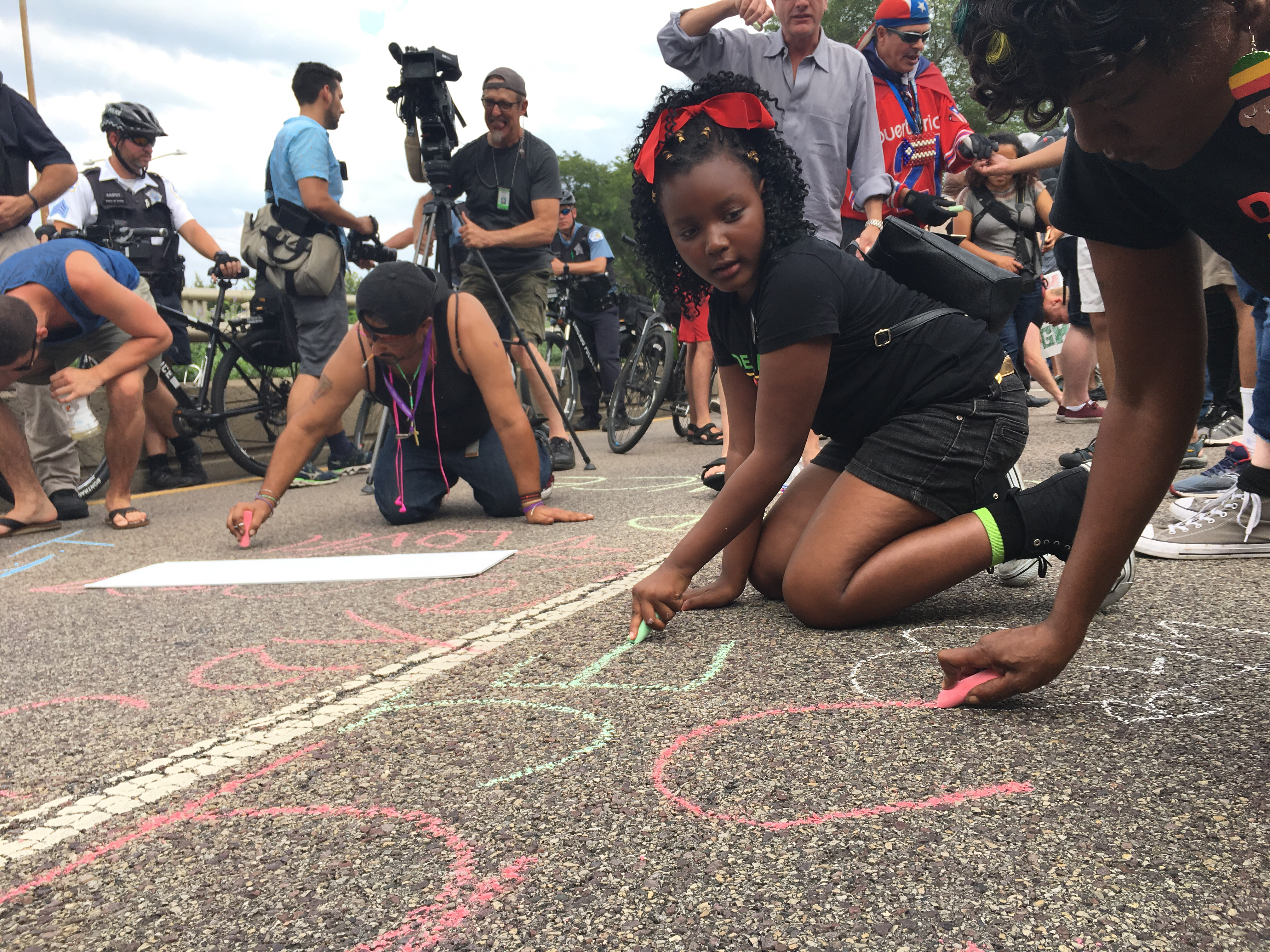 On Thursday, residents at Belmont and Clark watched and took photos and video as chanting demonstrators made their way up to Wrigley Field. Their chants included "stop the killings, it's time to unify" and "16 shots and a cover up," referencing Laquan McDonald, the 17-year-old who was fatally shot by Chicago Police Officer Jason Van Dyke in 2014.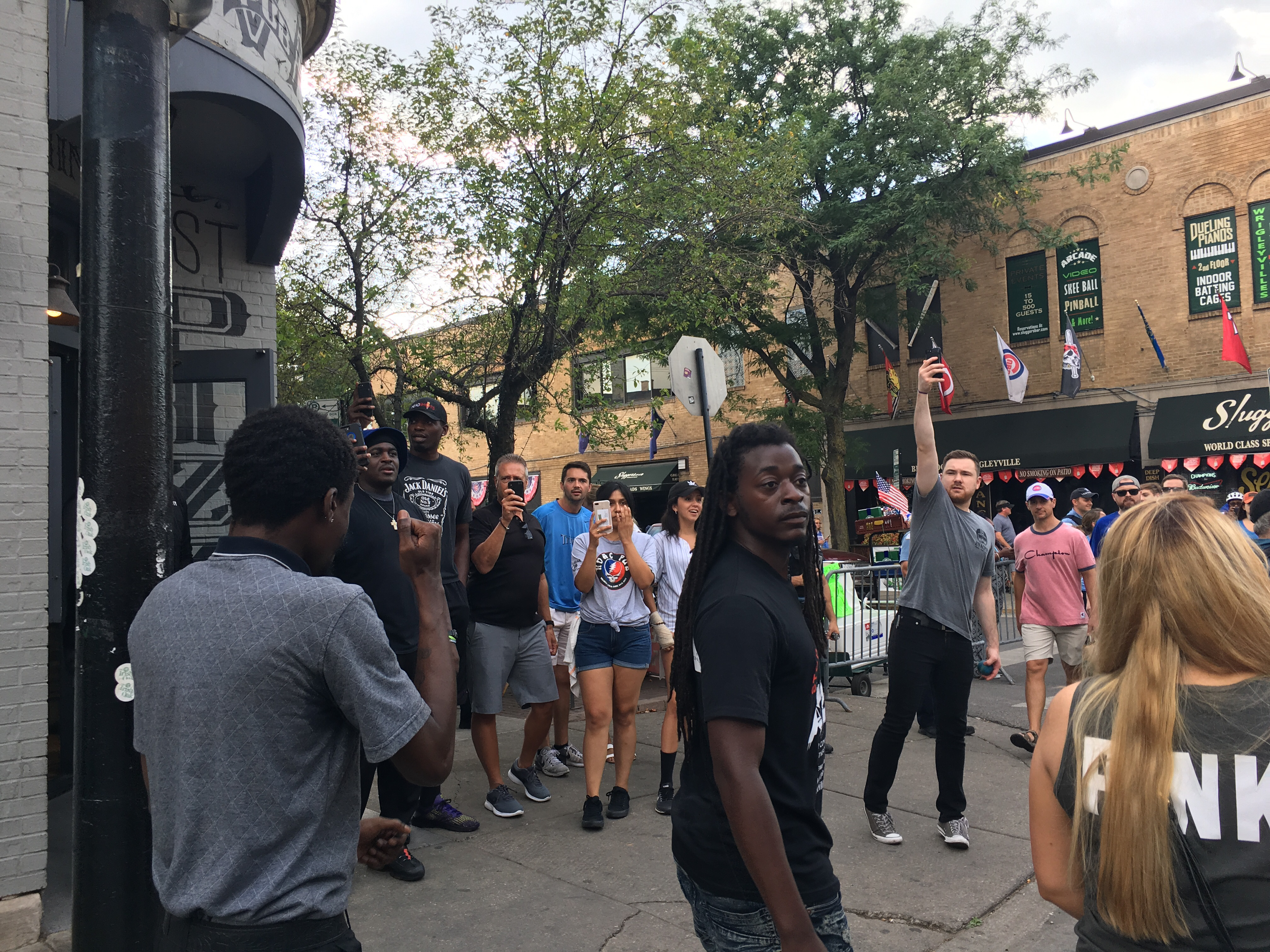 Edgewater residents Thomas Cook, 38, and Dannis Matteson, 32, joined the protest in solidarity.
Cook said there are "great inequalities that exist between the South Side and the North Side, and it needs to be fixed."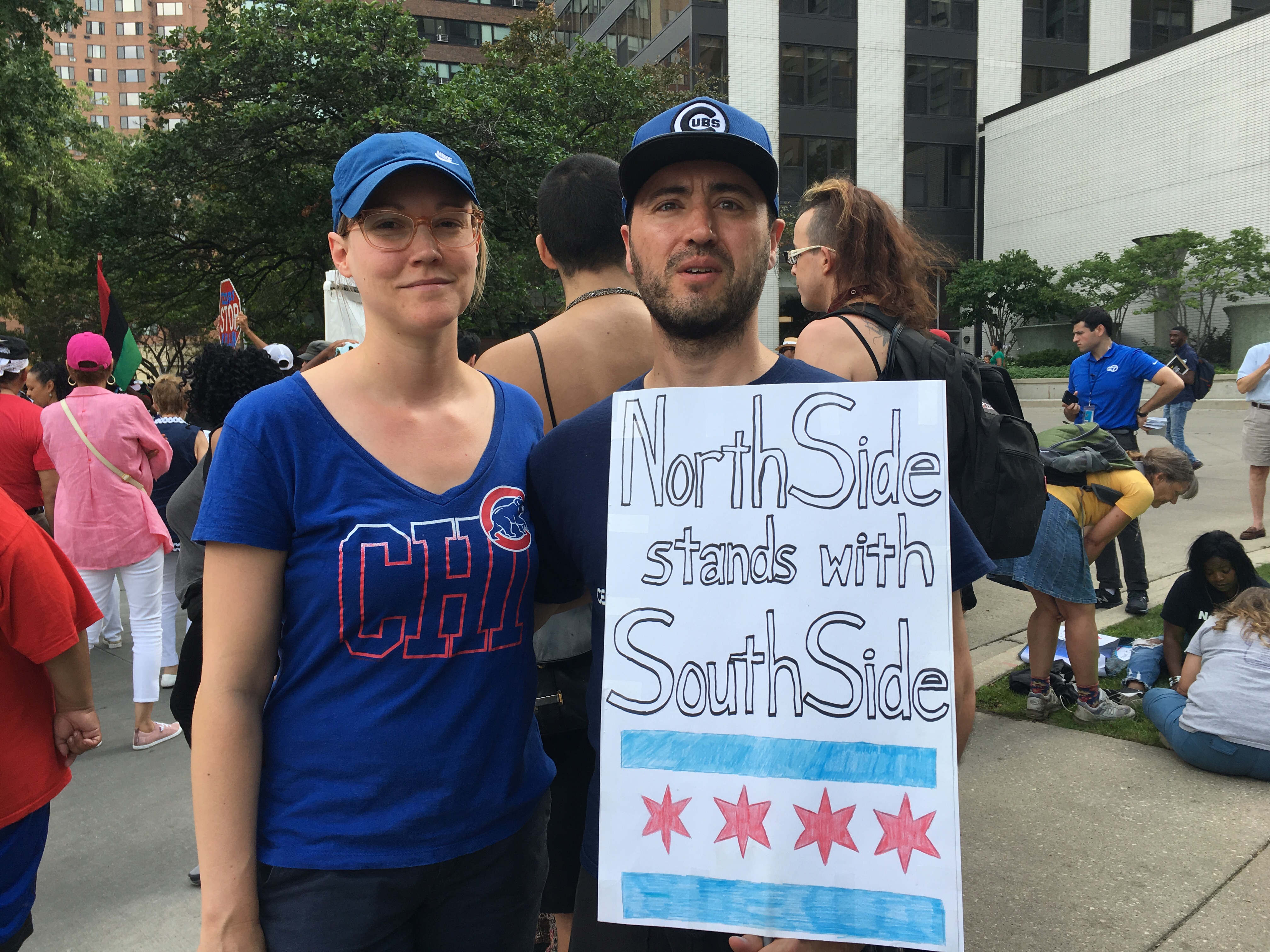 Police estimated 150 protesters made their way to Wrigley Field. No arrests were made during the protest.
Outside of Wrigley Field, protesters chalked the streets and at one point took a knee. Livingston ended the protest with a prayer.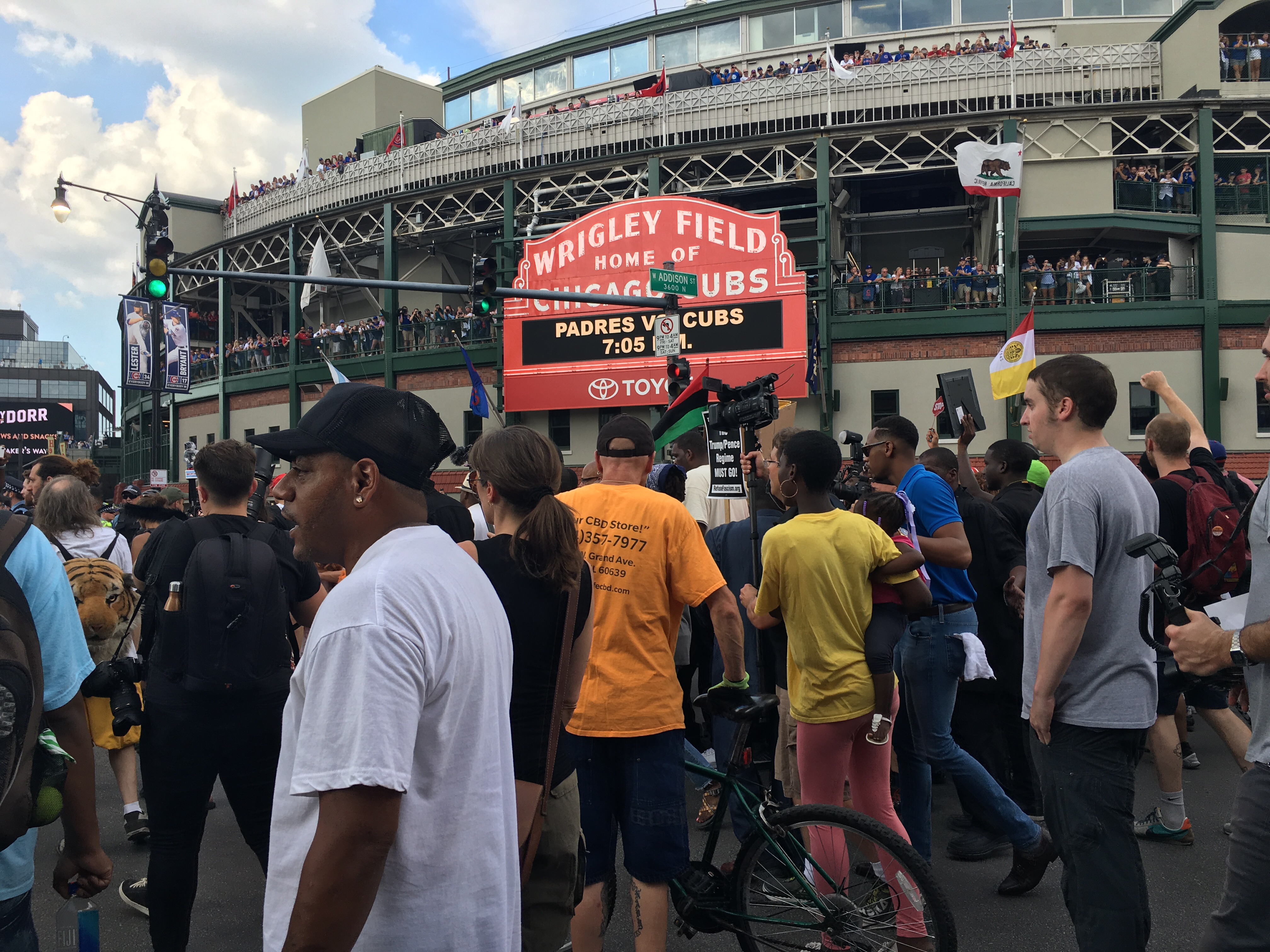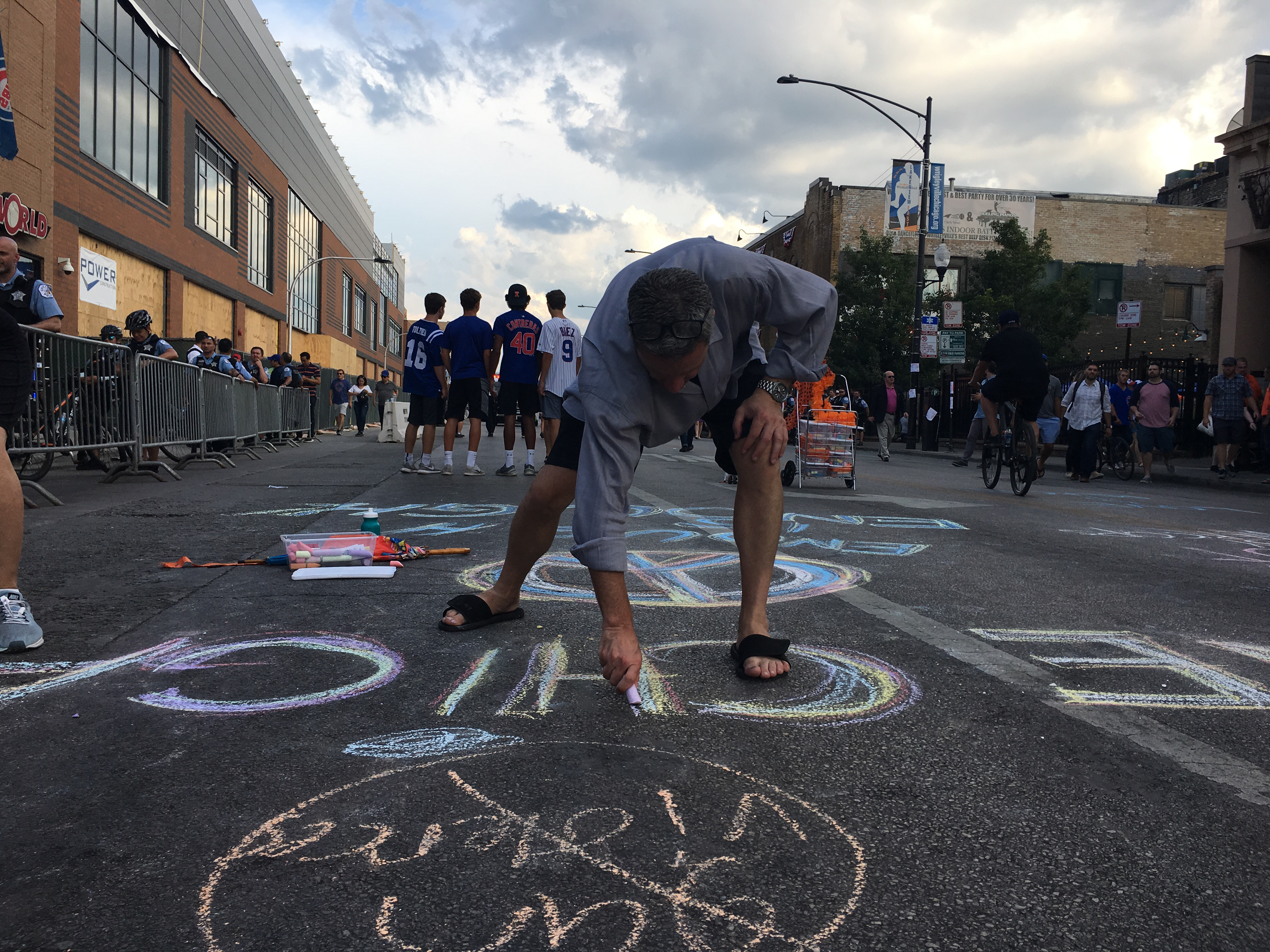 "We ended with … taking a knee, to me, that is like the flag flying at half mast, meaning there's trouble in the land," Livingston said.
"There's something sad or tragic that's happened. …Chicago was intentionally segregated, it is our purpose to intentionally desegregate this city because we are all one people, we are all one blood. …We can learn to live together but the segregation has divided resources, health centers, education, capital investment funds."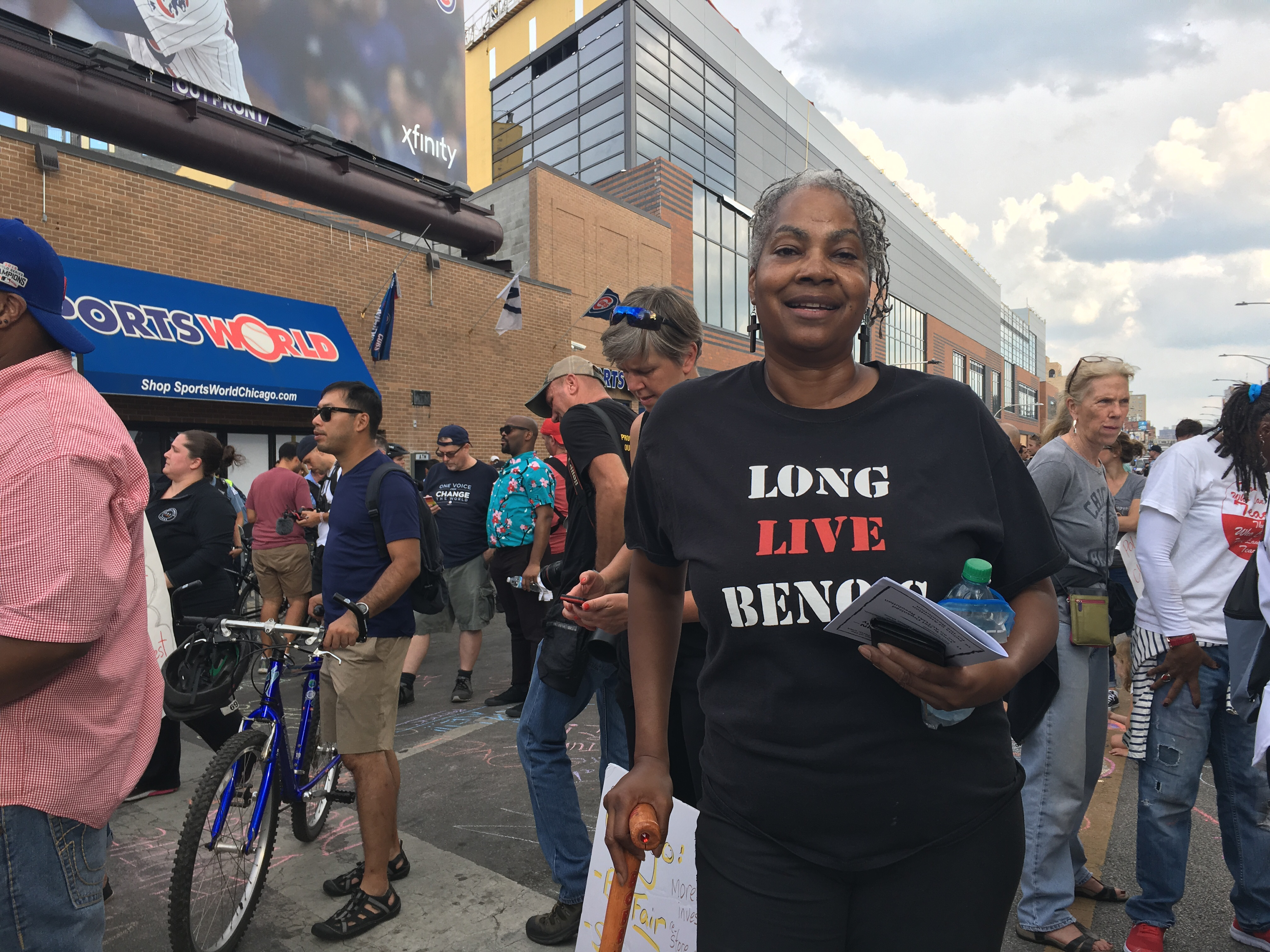 Back of the Yards resident Cassandra King said the North Side march gave her a place to voice her frustrations about the inequities that exist in Chicago — inequities in how communities are affected by gun violence, inequities in school closings and inequities in funding. 
But for King, the message of the march was clear.
Unity.
"We are here to unite with other parts of the city," King said. "I've lived in every part of the city — I love this city, but we have to come together to make a change."
The Lake Shore Drive shut down is the second prominent shutdown of a Chicago highway this summer. A group of thousands of protesters led by the Rev. Michael Pfleger and St. Sabina leaders marched on the Dan Ryan Expy. on July 7, and the shutdown was publicly criticized by Gov. Bruce Rauner.
RELATED: Peaceful Protest Shuts Down Dan Ryan: Chicago 'Won' Today, Pfleger Says