LOGAN SQUARE — Videos taken by a witness show the argument that led to the murder of 58-year-old William Rosenbaum, a man who was living in a small encampment next to the Logan Square dog park.
The fatal beating happened at about 7:30 p.m. Tuesday in the area next to the dog park where Rosenbaum was living, according to Chicago Police and witnesses.
Rosenbaum got into a heated argument with a man armed with a large metal pole, according to video footage.
A 20-year-old neighbor, who captured the videos, said the two were fighting over a woman. In one of the videos, the man says, "That's my wife n—–."
In the above video, the man says, "I'm gonna kill your b—- a—. The next time you come over here. …if I ever see you again…" To which Rosenbaum looks toward the camera and says, "Please call the cops right now," before walking closer to the man. The man then takes a swing at Rosenbaum before grabbing the 58-year-old by the hair, which is when the video cuts out.
The neighbor, who asked that her name not be used, said she called the police just before the man pushed Rosenbaum to the ground and started beating him with the pole. She said the man struck Rosenbaum at least five times in his gut before police arrived.
"I could feel his body, sounds coming from his body. It sounded like a thud [each time]," she said.
RELATED: Man, 58, Beaten To Death In Logan Square, Police Say
Rosenbaum was taken to Illinois Masonic Hospital, where he died from his injuries at 6:20 a.m. Wednesday, according to the Cook County Medical Examiner's office.
The neighbor who filmed the attack gave the video to police, she said.
She said she's been coming to the dog park with her pitbull every day for the last month. In that time, she had established a good rapport with Rosenbaum and the few others who lived in encampment, she said. 
"I would see [Rosenbaum] everyday," she said. "He would be really nice to my dog and I. It's going to be hard not seeing him anymore."
She continued, saying, "In a way, this dog park. … [Rosenbaum's attacker] just took something from here. That's somebody's life."
Another man living in the encampment, Michael Malewig, 66, who was asleep during the incident, said Rosenbaum, who he said went by Isaac, had only been living there for about two months before he was killed.
"It's traumatic for me. He was my good friend. Now I'm getting crazy now. …'cause he's dead," Malewig said as a single tear streamed down his face.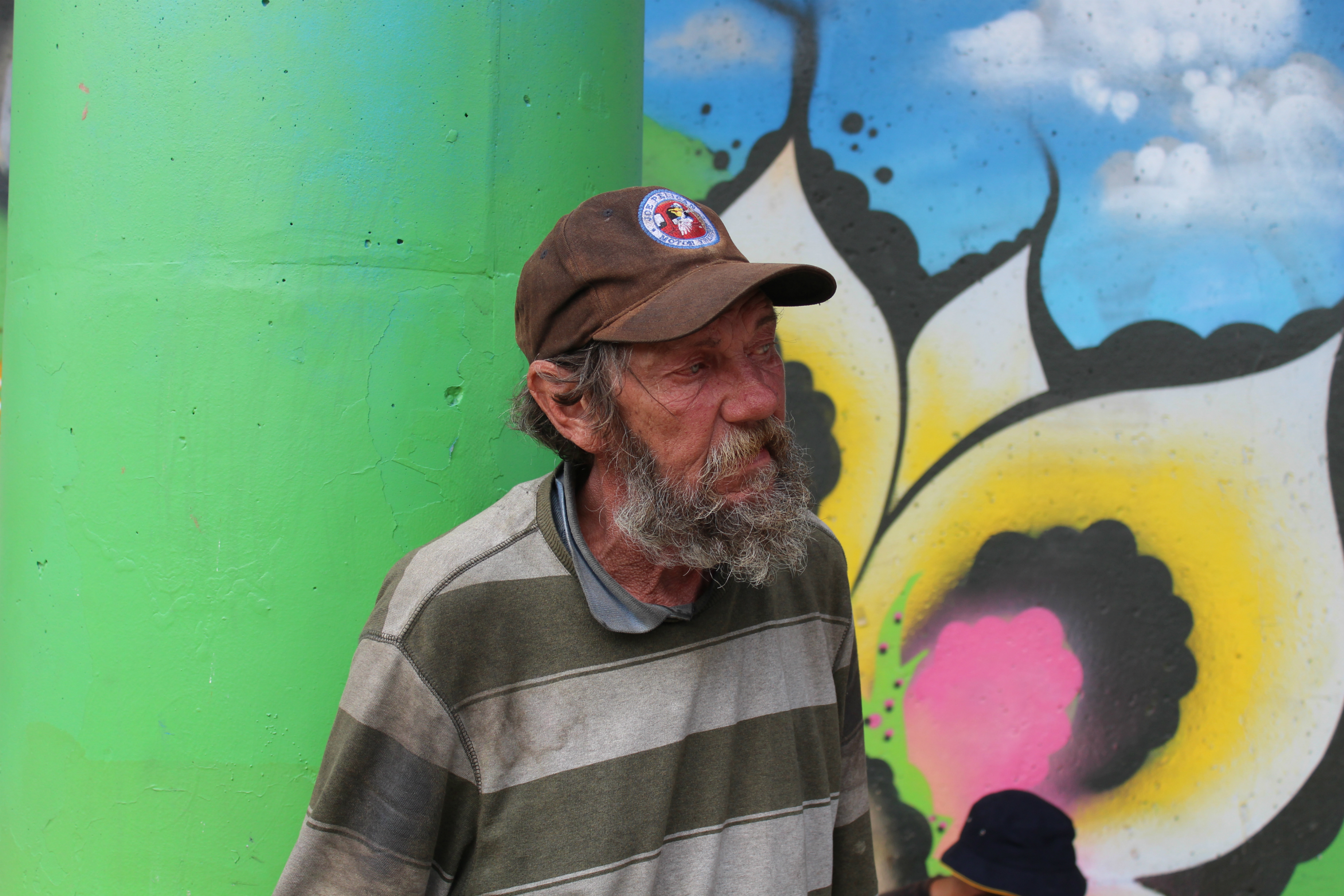 The two had plans to move to New Orleans, La. together on Thursday, according to Malewig.
According to the Tribune, Rosenbaum didn't live in any one place and instead drifted between Chicago and the South.
The newspaper quoted Rosenbaum's niece as saying, "He was a free spirit. He was a kindhearted person. He loved his sister to death, and he loved the road."
Malewig said Rosenbaum's attacker lives in a different homeless encampment on Fullerton Avenue. No one had been taken into custody as of Thursday afternoon, according to police.
Kate Tarquino, 27, routinely visits the dog park with her pup. Tarquino, who was watching her dog splash around there Thursday afternoon, said she was shocked to hear a man had been killed there just two nights prior.
"In Chicago, you hear a lot about gang violence or shooting, but you don't really ever hear about homeless violence, especially not violence [done to] each other. I'm sure it happens more often than we think about," she said.