LITTLE VILLAGE — A vacant storefront on 26th Street will soon be home to a new cafe and incubator co-working space in Little Village.
With help from a $250,000 grant from the city's Neighborhood Opportunity Fund, The Little Village Chamber of Commerce will be converting the empty storefront at 3534 W. 26th St. into Xquina Cafe. Expected to open in 2019, the cafe aims to be a community hub where Little Village residents can stop by for coffee and pan dulce and take advantage of a wide range of entrepreneurial workshops.

Juan Saldana, associate director of the chamber's Small Business Development Center, said the cafe will fill a void along the popular corridor.

"There's not really any coffee shops on 26th Street," Saldana said. "We have a ton of restaurants, which is great, but typically what happens is there are loud noises, people are eating, you can't sit down, focus … and do homework."
RELATED: 33 South And West Side Businesses Get $5 Million In City Grants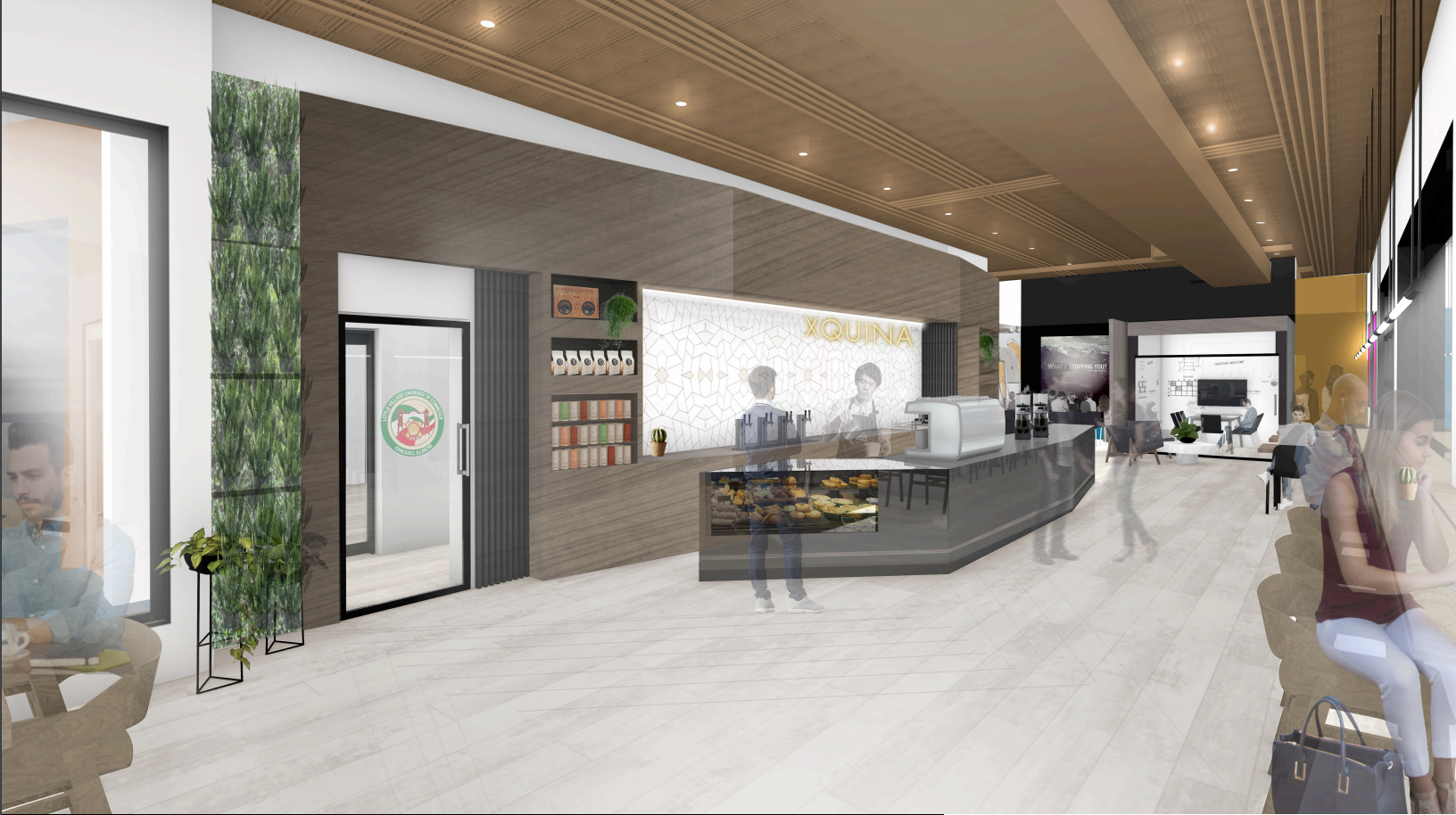 The two-story, 6,000-square-foot spot hopes to solve that problem. Xquina Cafe will feature a coffee bar, wifi, workspaces, designated area for workshops and a conference room on the first floor.
Design Bridge designed the renderings for interior space.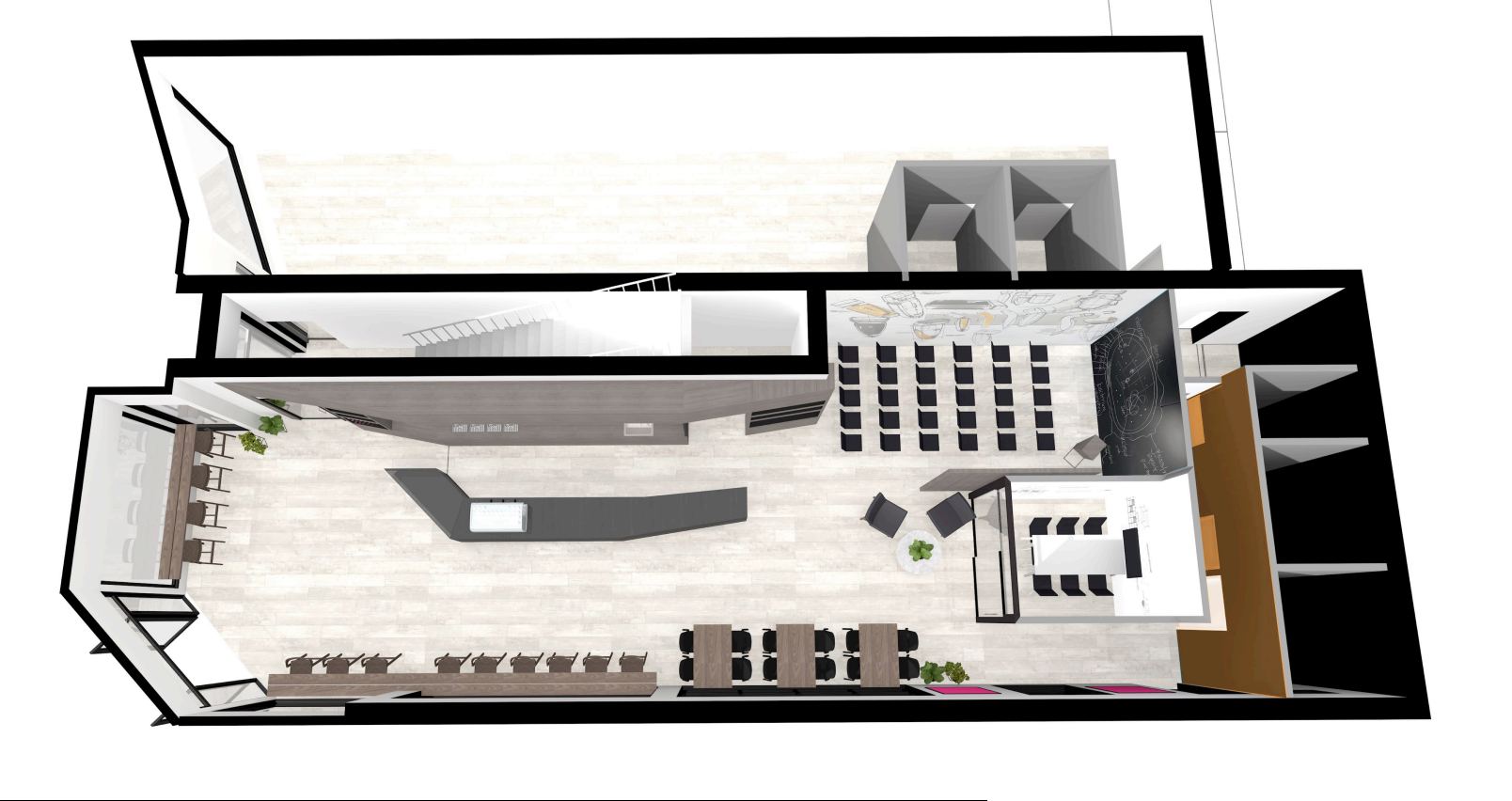 For $30 a month, members will have unlimited access to the second floor, which includes additional co-working areas, multimedia rooms and more conference rooms. Six private office spaces will be offered for rent starting at $650-$800 per month which includes access to all second-floor amenities, mail service and monthly cleaning.
Jaime di Paulo, executive director of the Little Village Chamber of Commerce, said this project will be a "game changer" for the community.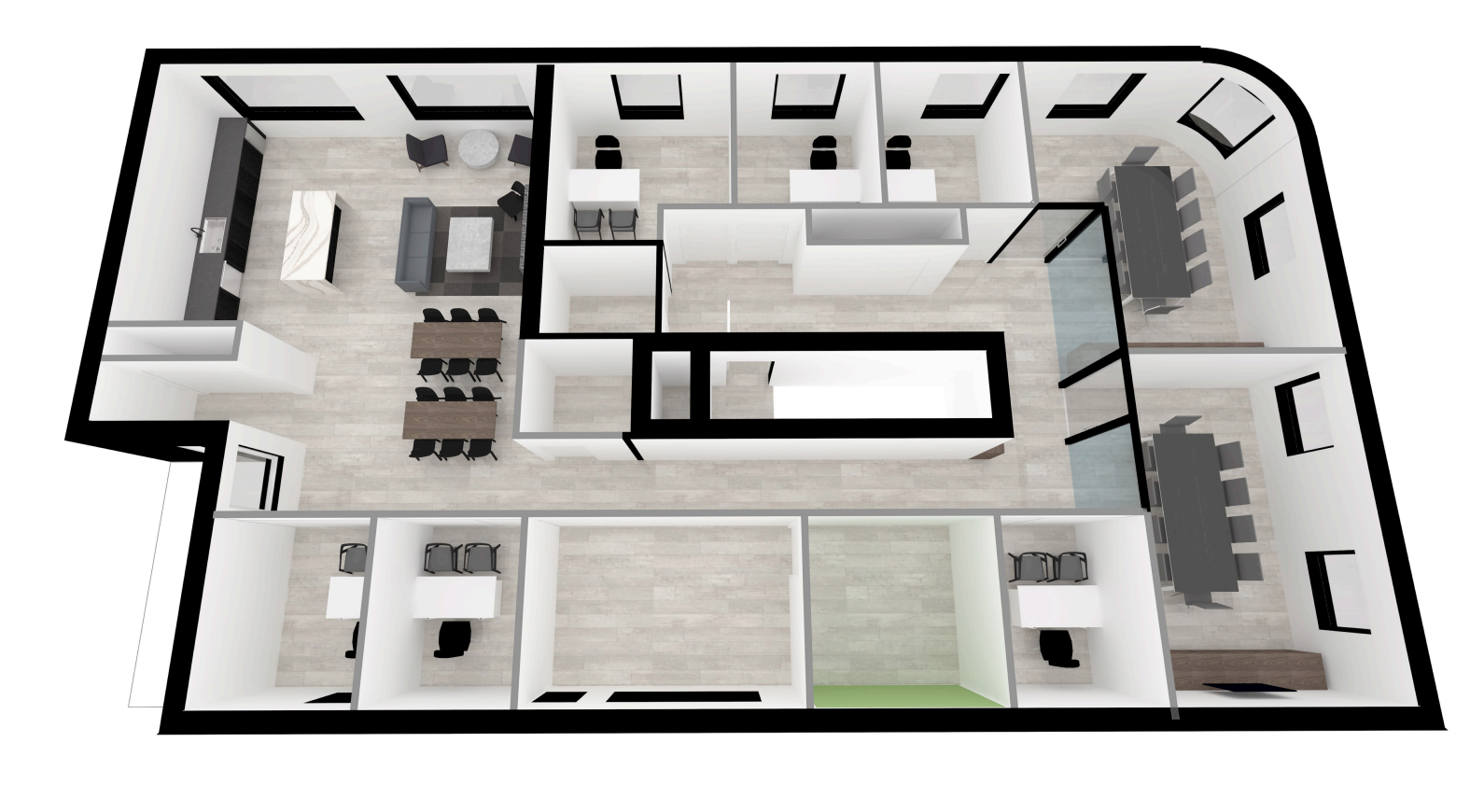 "There are 100 incubator spaces in Downtown, but there is nothing like that in Little Village," he said. "Some people can't necessarily get to Downtown."
An additional $250,000 will be raised through a capital campaign to make the project a reality, di Paolo said.
Saldana and di Paulo said they plan to partner with different organizations to offer workshops and trainings open to all Little Village residents, aspiring entrepreneurs and current business owners in the area.

"This is different than going to a library. People can get together, engage in peer-to-peer learning and then there's an added advantage of being on 26th street," Saldana said. "We can get partners involved to create programs and workshops … where young people can learn about business, tech, journalism, marketing. Anything that is relevant, interesting and a benefit to the community."

The idea for the incubator and cafe emerged after the chamber conducted a feasibility studying the area's population. They found that 33 percent of the Little Village residents are between the ages of 18 and 35.

Following the study, the Little Village Chamber of Commerce looked at ways to create a gathering point for millennials in the area that is "culturally relevant and caters to the Little Village population," Saldana said.

"Young people are going to Pilsen, Cicero or Back of the Yards, they aren't staying here because there isn't a place where they can kind of hang and do work," Saldana said.

Saldana said the chamber is working with the current property owner for the conversion and will assume part ownership and manage the property. The chamber aims to create an advisory committee to select a local vendor for the cafe's coffee and baked goods.

Di Paulo said Xquina Cafe will be a tremendous investment for "businesses and the community as a whole."

He reiterated that the space would provide a much needed resource in Little Village to engage the younger population while also supporting the existing businesses in the area.

"If we don't invest money in our community, in the commercial corridor, that [identity of 26th Street] is going to go away," di Paulo said. "We don't want to lose that."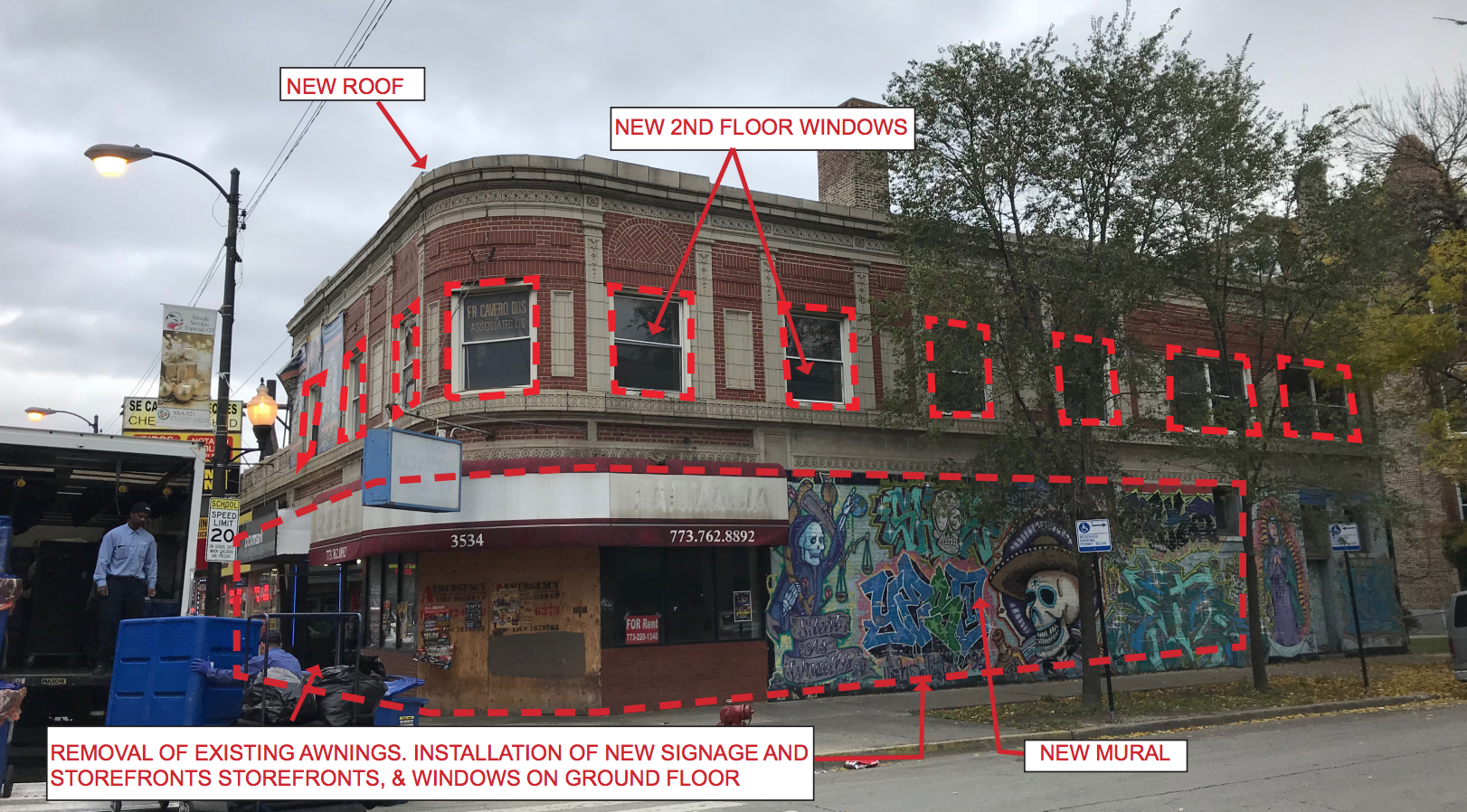 The Neighborhood Opportunity Fund program allows developers to pay a fee to build bigger and taller projects in an expanded Downtown area. Eighty percent of fund dollars are then used to support commercial projects in blighted neighborhoods.
Do stories like this matter to you? Subscribe to Block Club Chicago. Every dime we make funds reporting from Chicago's neighborhoods.