BUCKTOWN — Veggie Bingo is season is here again and tonight, Block Club Chicago is getting in on the action. 
The weekly bingo game returns to The Hideout, 1354 W. Wabasnia Ave. from 5:30 p.m. to 7:30 p.m. on Wednesday.
Each week, players can sip beers and eat hot dogs while playing to win an array of green goodies and prizes. All money raised benefits local community gardens.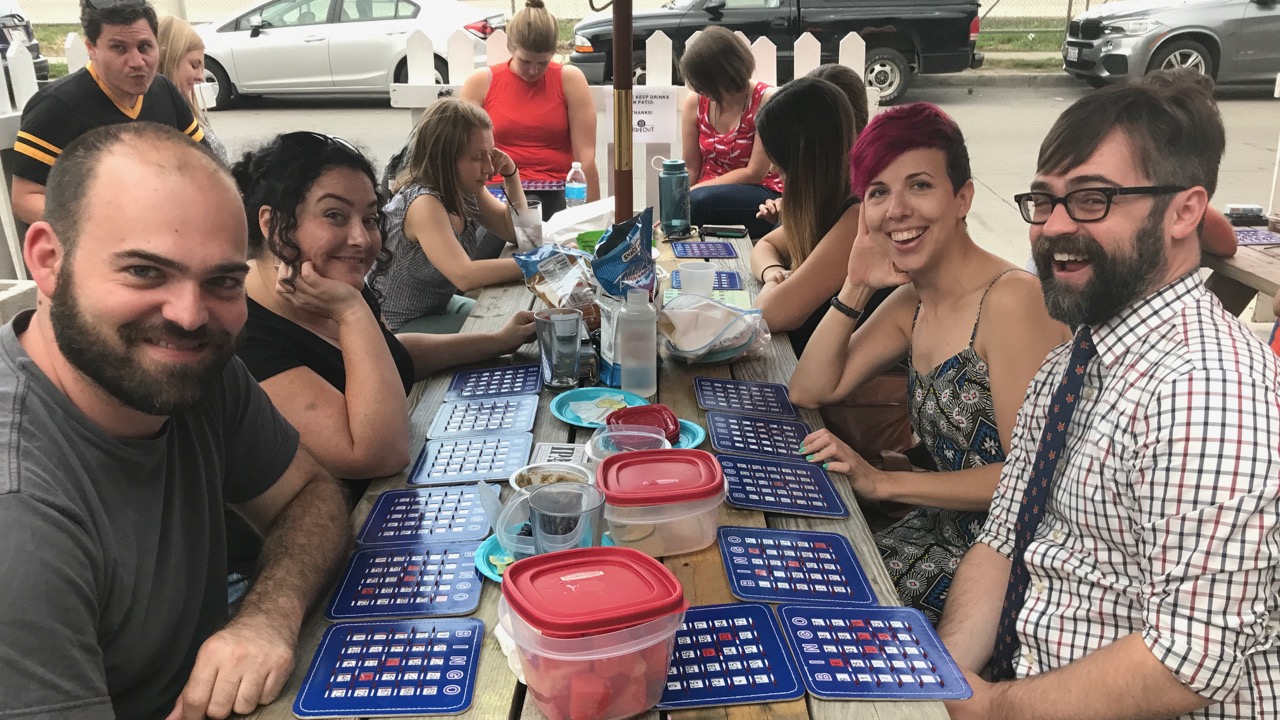 Wednesday's game will be hosted by Block Club Chicago co-founder and Director of Strategy Jen Sabella as well as CPS teacher and 46th Ward aldermanic candidate Erika Wozniak, who also host The Girl Talk. All proceeds from the show will benefit Neighbor-Space Gardens including South Chicago's People Park, Artist's Garden and the Bush Community Garden.
Participants who get "bingo" by matching the caller's numbers could win donated prizes including farm-fresh vegetables, locally sourced edibles and gift certificates. The grand prize is a giant bag of organic produce from Irv and Shelly's Fresh Picks.
And since the numbers are announced via a loud speaker that extends to the picnic tables out front, you can hang out on the patio and still participate.
Bingo cards are $4 each, or 3 for $10. Hot dogs are available for  a suggested $3 donation.
Kids are welcome but must be accompanied by a parent or guardian, while dogs with owners can hang on the patio, but are not allowed inside the bar.
This Veggie Bingo 2018 season benefits the following gardens:
8/1:South Chicago's People Park, Artist's Garden, and the Bush Community Garden
8/8: Hermitage Street Community Garden
8/15: Children's Garden of Hope
8/22: PreServe Garden
8/29: Las Semillas de Justicia Community Garden
9/5: Montrose Metra Community Garden
9/12: El Paseo Community Garden, Xochiquetzal Peace Garden, El Jardin de las Mariposas, and La Huerta Roots and Rays Community Garden
9/19: Bronzeville Neighborhood Farm with special guest – Oscar Meyer's Community and School Garden.