WEST HUMBOLDT PARK — When the Johnson family was expecting their second son, they knew they had to find a house of their own that could fit their four-person family.
But in Chicago, their income wasn't going to get them very far. 
"With the budget that we had and the work we were doing, we could only afford a dinky little apartment," said Michelle Johnson, who is the Director of Apprenticeships & Communication at the River City Community Development Center.
Her husband Anthony is the lead instructor of one of the youth apprenticeships she manages, the Harambee Citybuilders. He's also a part-time pastor in Oak Park.
The family wanted to stay close to their nonprofit work, which is based in Garfield Park. During their search, the couple heard about a program offered by Neighboring Housing Services that offered to help them get just what they needed: the Johnsons applied and found their new home in a vacant building in West Humboldt Park in the 700 block of North Spaulding Avenue.
The Micro Market Recovery Program was started in 2011 by the City of Chicago as a response to the foreclosure crisis in 2009. Along with community partners Local Initiatives Support Corporation Chicago, the Neighboring Housing Service and the Community Investment Corporation, it helps families in low-income brackets buy a home, get foreclosure counseling and legal or technical assistance. The services are funded with grants from the three partners as well as a grant from the Illinois Attorney General's office.
The program has seen success since 2011 in West Humboldt Park and Chicago Lawn, two of six neighborhoods within the program's boundaries. It's reoccupied 865 buildings and 2,081 units, saved 76 families from foreclosure and reduced the cost of home ownership for 306 families. It's also brought revitalization and home value to these communities, according to Jack Swenson, program officer at Local Initiatives Support Corporation Chicago.
"Over the last five years, in these target blocks, we are seeing over 900 buildings be reoccupied and stabilized," Swenson said. "The community is much stronger."
This year, Swenson said the program is expanding to work in more South and West side neighborhoods hurt by the housing crisis and follow the same success pattern to help families fill vacant buildings, avoid foreclosure and revitalize their blocks. Auburn Gresham, Chatham, Hermosa, Garfield Park, Pullman and New City are some of the new neighborhoods the Micro Market Recovery Program is working in.
To qualify, people need to be first-time homeowners, meet a threshold income and live or find a property in one of the program's targeted neighborhoods. Michelle Johnson said the qualifications were tricky but she's happy they made the program.
"It's a sweet spot of low enough income to qualify but high enough to have a down payment and be able to maintain a house," Michelle Johnson said.
The program provides $15,000 in purchase assistance to qualified homebuyers toward the purchase of a single-family to 4-unit homes. That money helped the Johnsons buy and renovate their two-flat home. The Johnsons paid about $40,000 out of pocket to cover the rest and rent the top floor. When they moved in two and a half years ago — before full renovation was complete— there was no running water or heat, but the house's condition was better than most vacant ones they'd seen in the area.
Since making West Humboldt Park their home, the family added a brand-new kitchen, bathroom and freshly painted walls; the basement renovation is still underway. They have been welcomed by the neighbors and hope to build roots there and grow its sustainability and attractiveness to others looking to settle down close by.
"We are the first wave of new homebuyers — we are thinking longtime," Anthony Johnson said. "Communities change over time and not overnight. NHS is playing a part in seeing our community develop and grow by addressing the home ownership issue."
While Swenson knows the Micro Market Recovery Program isn't designed to solve all of the city's housing problems, he sees it as a progressive step to help families and properties stand strong and effect community change.
"Our goal is that when things have a spillover effect to the surrounding blocks, they serve as a catalyst for stabilizing the surrounding neighborhoods," he said.
The Johnson family sees that stability in their community and gives credit to the longtime family owners already on their block. Michelle Johnson added that, "they are the best part of the community — they put time and investment into their neighborhood."
She hopes the Micro Market Recovery Program will benefit these families and not be looked to as a way to cash out and leave.
But there's still more change the area needs to see, in addition to lessening the drug and gang presence. Better schools, more grocery stores, parks and restaurant options are a few that are important to the Johnsons.
"The evidence of our neighborhood changing will be when the Dominos will deliver to our house," Anthony Johnson said. "We are only a block away and they won't deliver."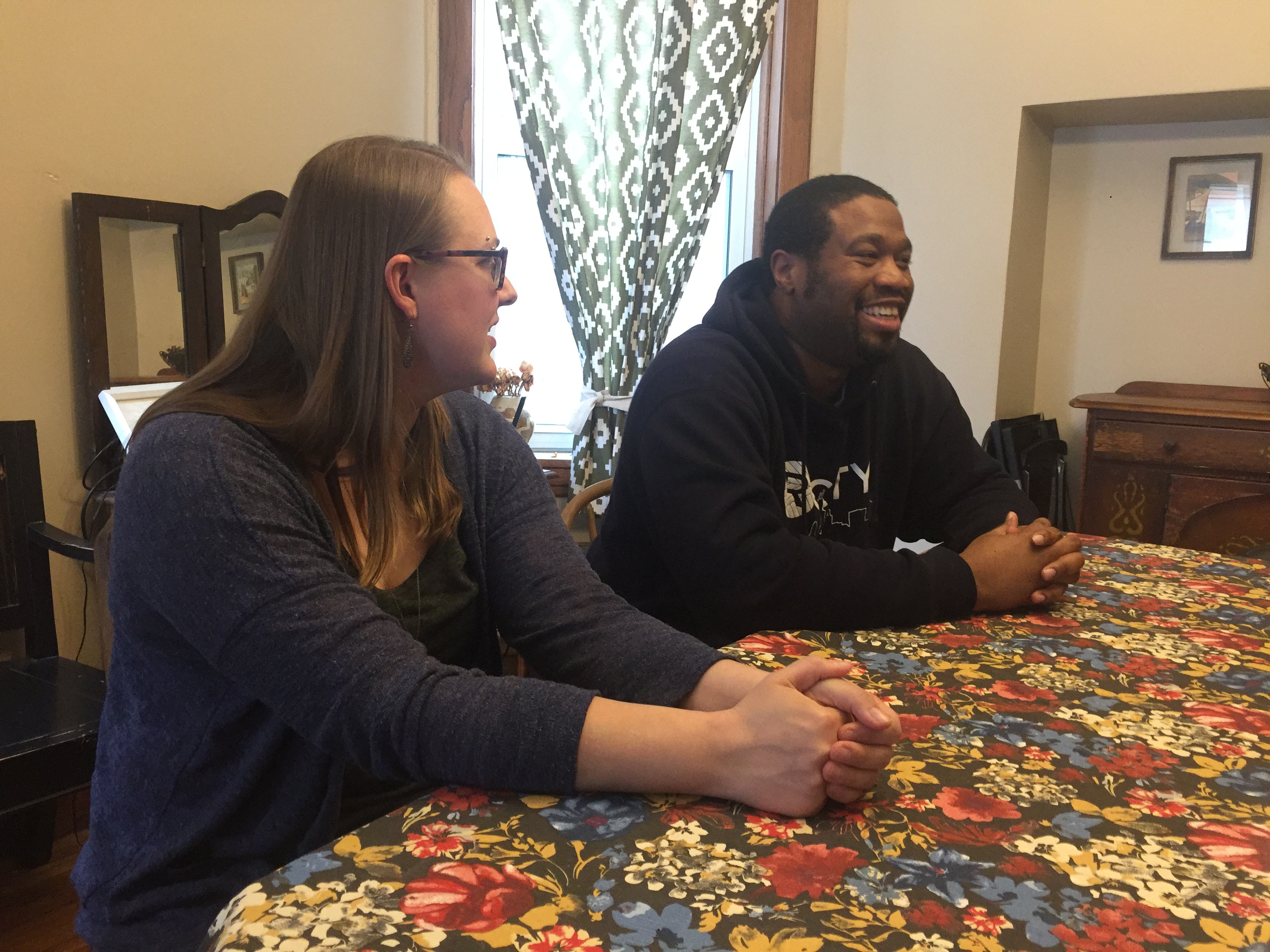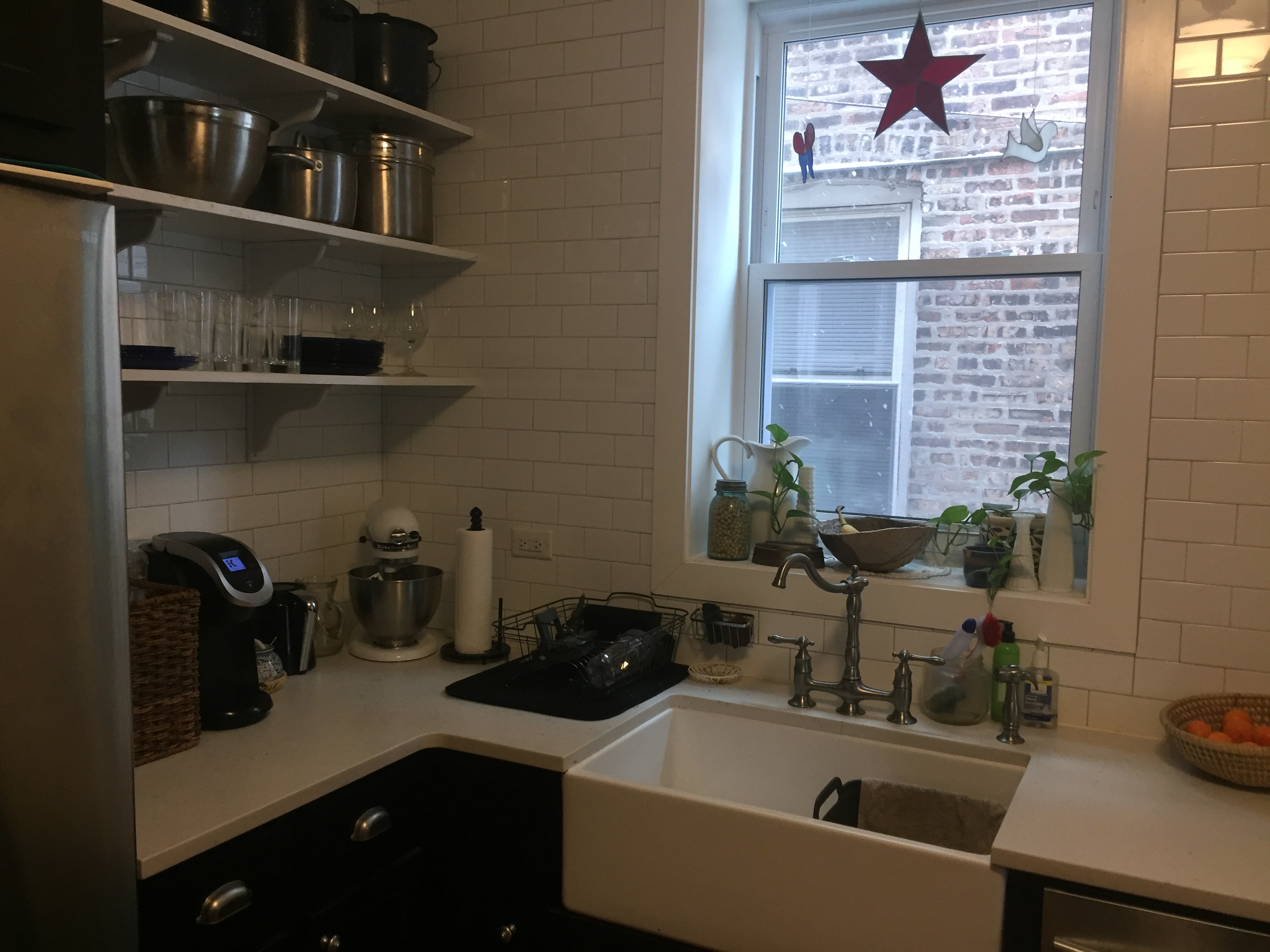 Do stories like this matter to you? Subscribe to Block Club Chicago. Every dime we make funds reporting from Chicago's neighborhoods.