AVONDALE — A not-so-sweet trend has developed in Avondale:  Three bakeries — all locally-owned — have shuttered within recent months.
While it might be good for the neighborhood's waistline, the series of closings is disconcerting to residents who rely on small businesses. It's also a symbol of what's to come if gentrification continues to move north.
"A lot of the mom-and-pops are dying and properties are in transition," Lynn Basa said of the 2900 block of North Milwaukee Avenue, where she lives and works.
La Farine Bakery & Cafe at 2909 N. Milwaukee Ave. closed in early April after 10 years of business, five of them in Avondale.
The bakery, which supplied baked goods for several high-profile restaurants including Blackbird and HotChocolate, was the "neighborhood's living room," according to Basa, whose building is directly across the street from La Farine's now-vacant one.
"You could go there any time of day and run into neighbors and catch up. It was a community hub like every good neighborhood needs," she said.
At the time of the closure, owner Rida Shahin told Block Club Chicago his landlord was forcing him out because he wouldn't make costly fixes to his storefront such as installing a new elevator and putting up new exit signs. Shahin said he moved out with the intention of reopening elsewhere, ideally in Avondale.
Others, including Liz Muscare, president of Avondale Neighborhood Association, said the landlord hiked up the rent, though Block Club Chicago could not confirm that information. The property owners, Shareen and Shannan Chehade, didn't immediately respond to a request for comment.
Then there's Mexican bakery Panaderia Azucar, at Belmont and Kimball avenues, which closed in May after nine years of business.
Ownership announced the closure in a Facebook post, which read, "We have decided to hang up our aprons and enjoy what retirement has to offer." The bakery, which sold traditional Mexican pastries and cake by the slice, didn't return messages seeking further comment.
Sugar Hills Bakery at 3235 W. Addison St. also recently served its final customers. The bakery, run by Jacob Neminarz, received a lot of press when it opened in a strip mall in 2013. It was the only Chicago branch of the bakery, which started in suburban Algonquin and Wheeling.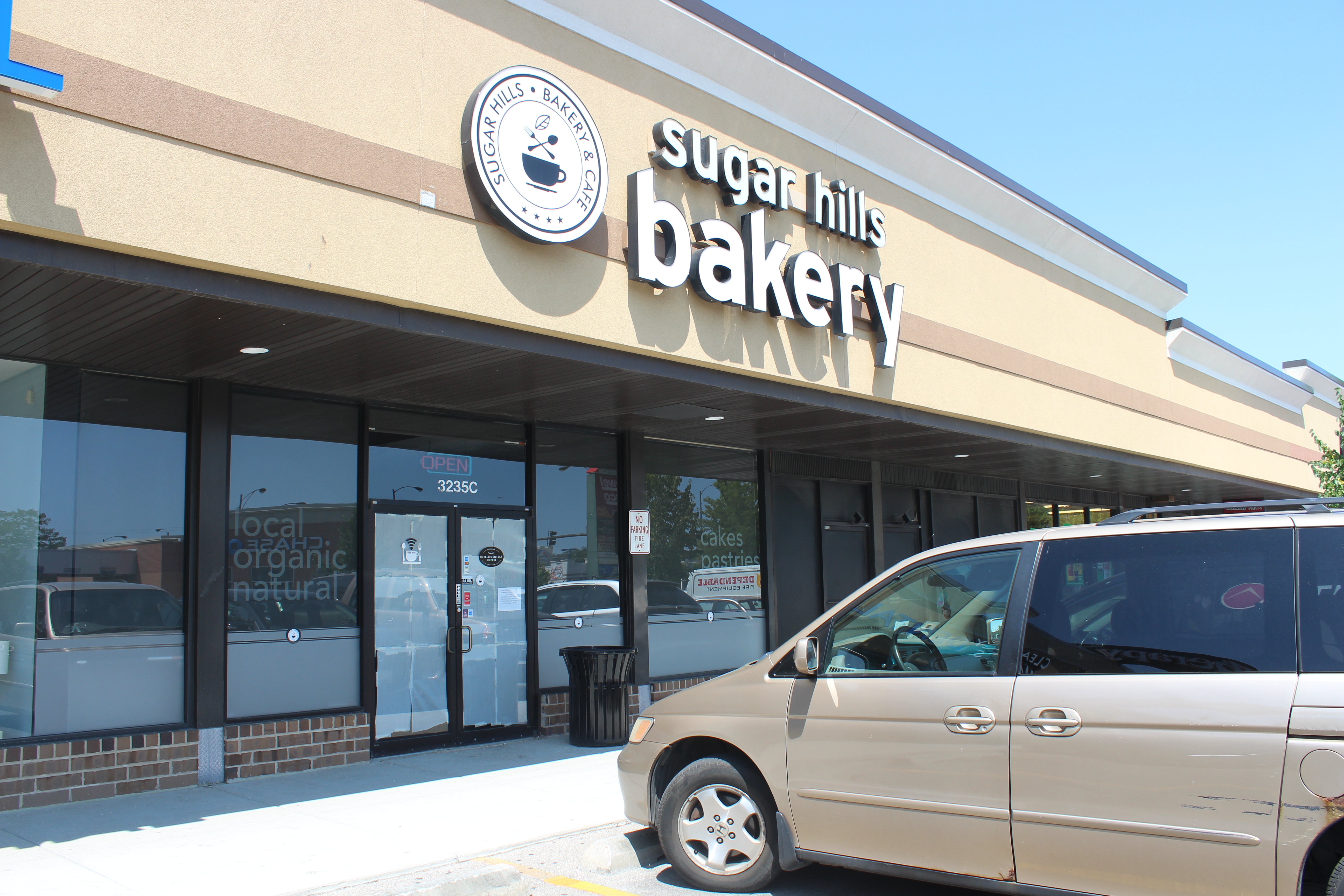 Neminarz, a native of Poland, told Chicago Magazine his bestseller was a chocolate and hazelnut cake with vanilla mousse, hazelnut mousse and fresh raspberries.
The Sugar Hills Bakery website has since been taken down and attempts to reach Neminarz were unsuccessful. A sign on the door reads, "Unfortunately we are permanently closing this location. We would like to thank our loyal customers for your support and business over the last 4 years."
Anna Lusero, an Avondale resident of six years, said there's an independently-owned bakery shortage in Avondale now, but that's not to say the three bakeries were the same; each one filled a different need, she said.
"Now I don't know where I'll go when we need a birthday cake, a cookie treat after school for my son, or [a place to] meet neighbors for a cup of coffee," Lusero said.
Lusero said Avondale is home to some chains like Dunkin Donuts, but she prefers local spots.
"I feel bad that we didn't support our local businesses enough for them to survive," she added.
Muscare, president of Avondale Neighborhood Association, called the closings "very sad."
In the case of La Farine, Basa said its departure had a significant impact on the block. Since Shahin stopped baking bread on Milwaukee Avenue, Basa said there's not only less life, but also more trash and crime in the area.
"It brings the whole neighborhood down," Basa said. "No, it's not just every man for himself. This is an ecosystem and La Farine was a very important part of that ecosystem."