LOGAN SQUARE — A mental health clinic funded by the community — the third center of its kind in the city — could be coming to either Logan Square, Hermosa or Avondale.
Since May, dozens of volunteers have collected about 3,400 signatures in support of opening a clinic in the area — about a thousand more than what's required to get a referendum on the ballot in November.
"People having to take multiple buses to get mental health services is a huge barrier, so [we want to] break that down," volunteer Mary-Margaret Morris, 30, said.
Getting a referendum on the ballot is the first step in a lengthy process. If a majority of voters vote in favor of the referendum, the next steps would be to form a governing body, choose an operator and win funding approval. The clinic would be funded through a property tax increase amounting to around $15-20 per year for most households.
Overseeing the campaign is the Chicago Coalition to Save Our Mental Health Centers. Founded in 1991, the coalition fought for the passage of a state law called the Expanded Mental Health Services Act. The 2011 law allows communities to open a mental health clinic so long as they initiate, fund and approve the project, according to the Chicago Community Trust.
In 2014, the coalition and its army of volunteers opened its first clinic under the new law: The Kedzie Center at 4141 N. Kedzie Ave. Now the coalition is helping neighbors open clinics on the West Side and in the Logan Square area. The West Side campaign is in full swing, while the Logan Square one is just beginning.
Many of the volunteers involved in the Logan Square campaign belong to churches in the area. The topic of mental health comes up regularly at the churches; St. Luke's Lutheran Church, for example, recently held a "mental health justice" event, where folks got together to talk about access to mental health services.
The Logan Square Neighborhood Association and Logan Square Ecumenical Alliance are also involved in the effort.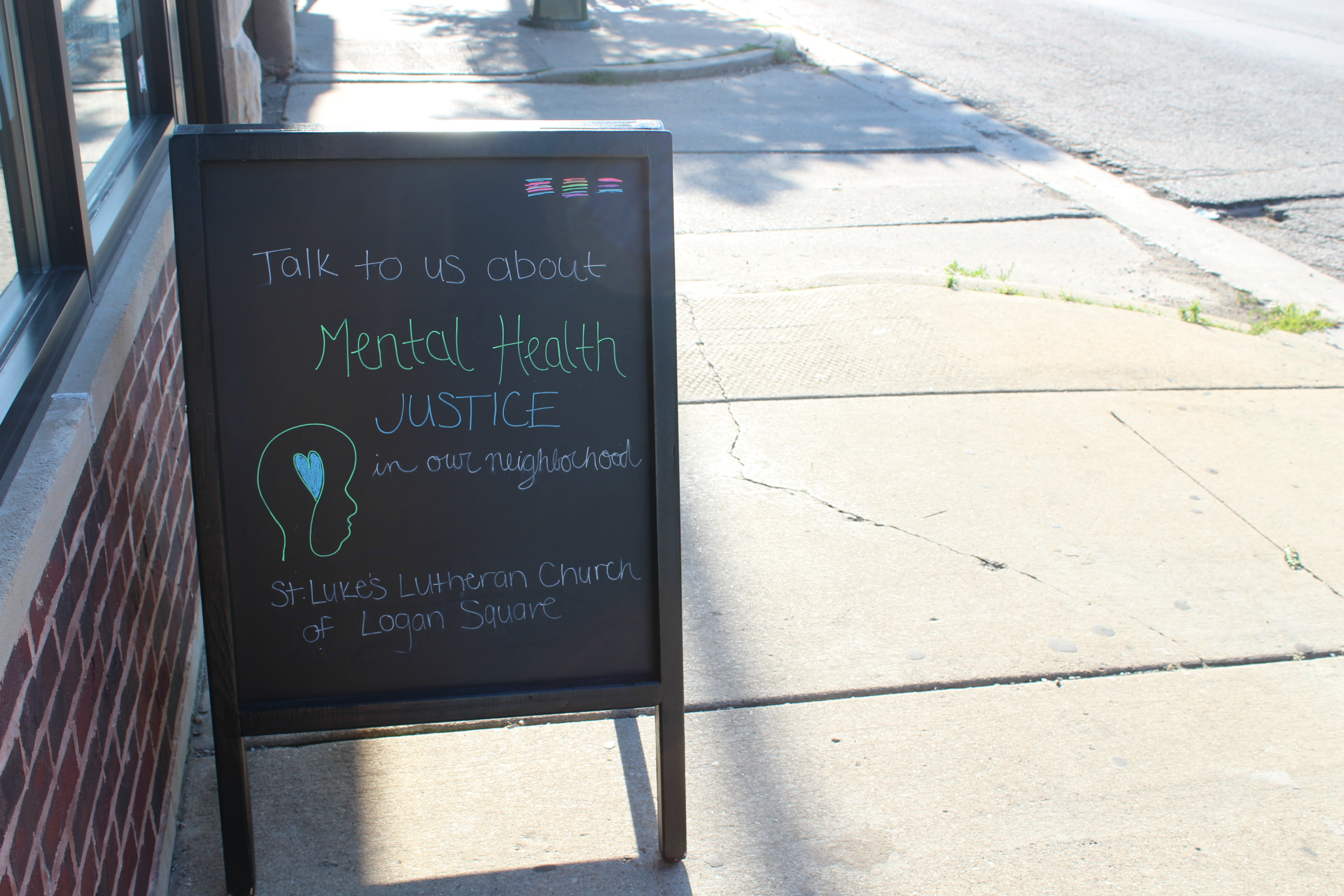 Some of the volunteers either have loved ones who have suffered from mental health issues or have suffered themselves.
The latter is true for Logan Square resident Callie Mabry, 26.
Mabry said she went through a particularly rough two-year stretch in which she was having trouble sleeping and withdrew from her friends. Finding a conveniently-located mental health provider that could take her right away proved difficult, she said.
"The only time I was able to see the therapist that could work with my schedule … would be in a month from when I called," said Mabry, who lives in Logan Square.
If finding a therapist was so tough for her — she's insured and has a supportive family – Mabry said she couldn't imagine how difficult the process would be for people without those privileges.
"I just remember very vividly being at my dining room table and being upset and sad … I was thinking: How in the world are people who have even more barriers supposed to reach out and get the help they need?"
Others, like John Parizek, 67, are motivated by broader concerns.
"Everyday there's some shooting, some crazy behavior," said Parizek, who also lives in Logan Square. "There's a lot of people that need somebody out there."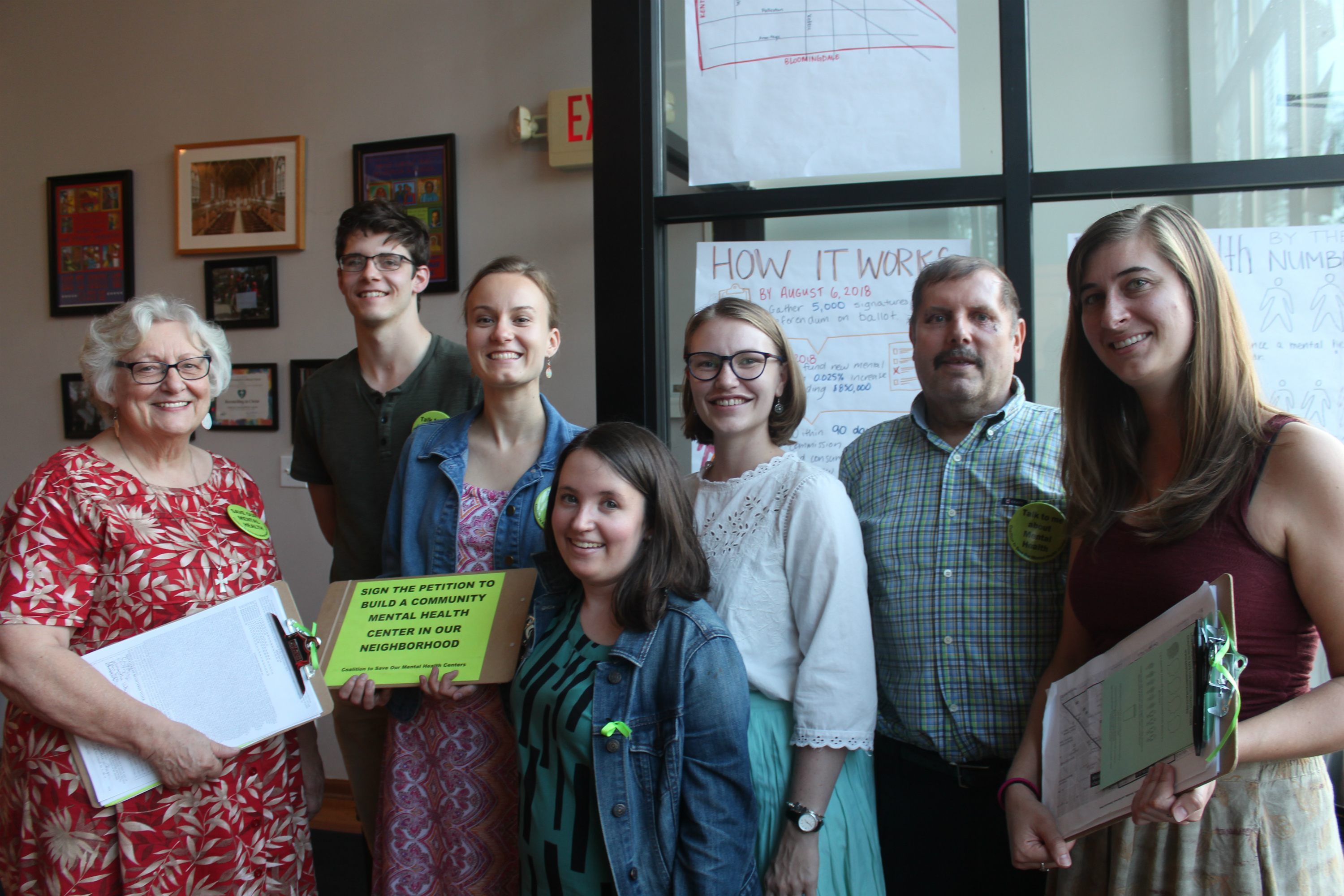 Asked why the Logan Square area was chosen, organizers said residents there have shown strong support for the project.
Six years ago, Logan Square's city-run mental health clinic at 2354 N. Milwaukee Ave. was shut down, which prompted citywide protests and a City Hall hearing. The shut down became a symbol of gentrification after the clinic was replaced with trendy establishments, first by a gourmet mac and cheese restaurant and then a 4 a.m. bar.
Volunteers said some residents they've talked to are still reeling from the shut down. The broader effects of gentrification was a factor in deciding to push for a mental health clinic in the area, they said.
"Trauma related to displacement and to economic stresses, immigration, undocumented status. … mental health needs that come with all those things are prevalent," Avondale resident Haley Toresdahl, 25, said.
The Illinois Board of Elections requires all signatures to be turned in by Aug. 6. If everything goes according to plan, voters who live in Logan Square, Hermosa and Avondale will see the referendum on the ballot on Nov. 6. Organizers said the map they're using follows the official community borders almost exactly.