WEST LOOP — A Chicago developer presented plans for a pair of residential towers on Van Buren just north of the Eisenhower Expy. at a community meeting Thursday night in the West Loop.
Developer Tandem Partners plans to build 401 apartments and retail space in two towers at 1050 and 1125 W. Van Buren St. Architectural firm Antunovich Associates designed the projects.
The proposed 24-story, 265-foot-tall building at 1125 W. Van Buren St. would feature 200 apartments, seven car parking spaces, 100 bicycle parking spaces and retail space. About 60 percent of the apartments would be studios, 30 percent would be one-bedroom units and 10 percent would be a two-bedroom units, said Joesph Antunovich, president of Antunovich Associates. 
The proposed project is within 410 feet of a CTA station, qualifying the project as a Transit-Oriented Development (TOD) project with a reduced parking requirement, Antunovich said.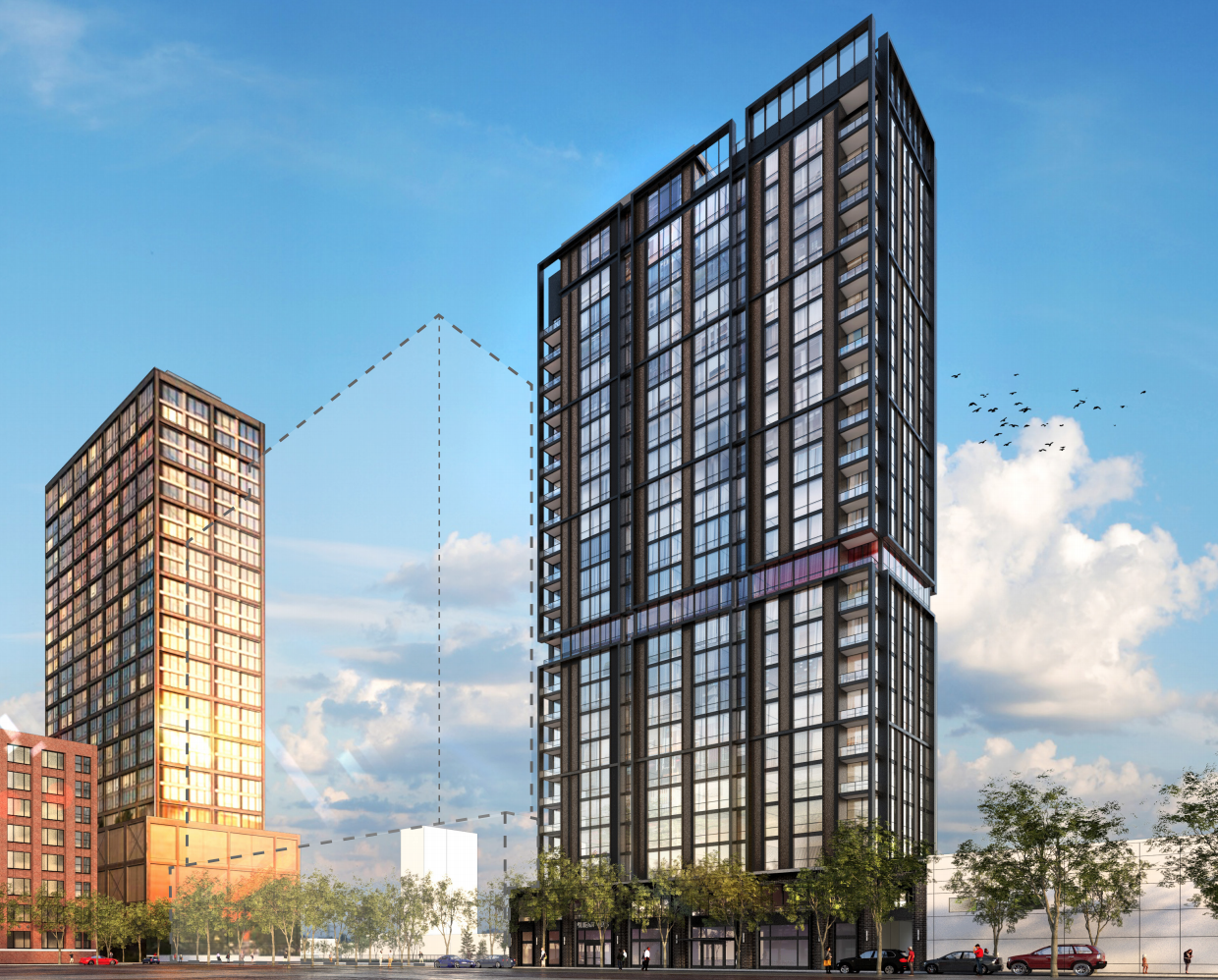 The proposed 21-story, 250-foot-tall building at 1050 W. Van Buren St. would include 201 apartments, 73 parking spaces, 100 bike parking spaces, a loading dock and retail space on the ground floor. About 40 percent of the apartments would be studios, 50 percent would be one-bedroom units and 10 percent would be two-bedroom units, Antunovich said.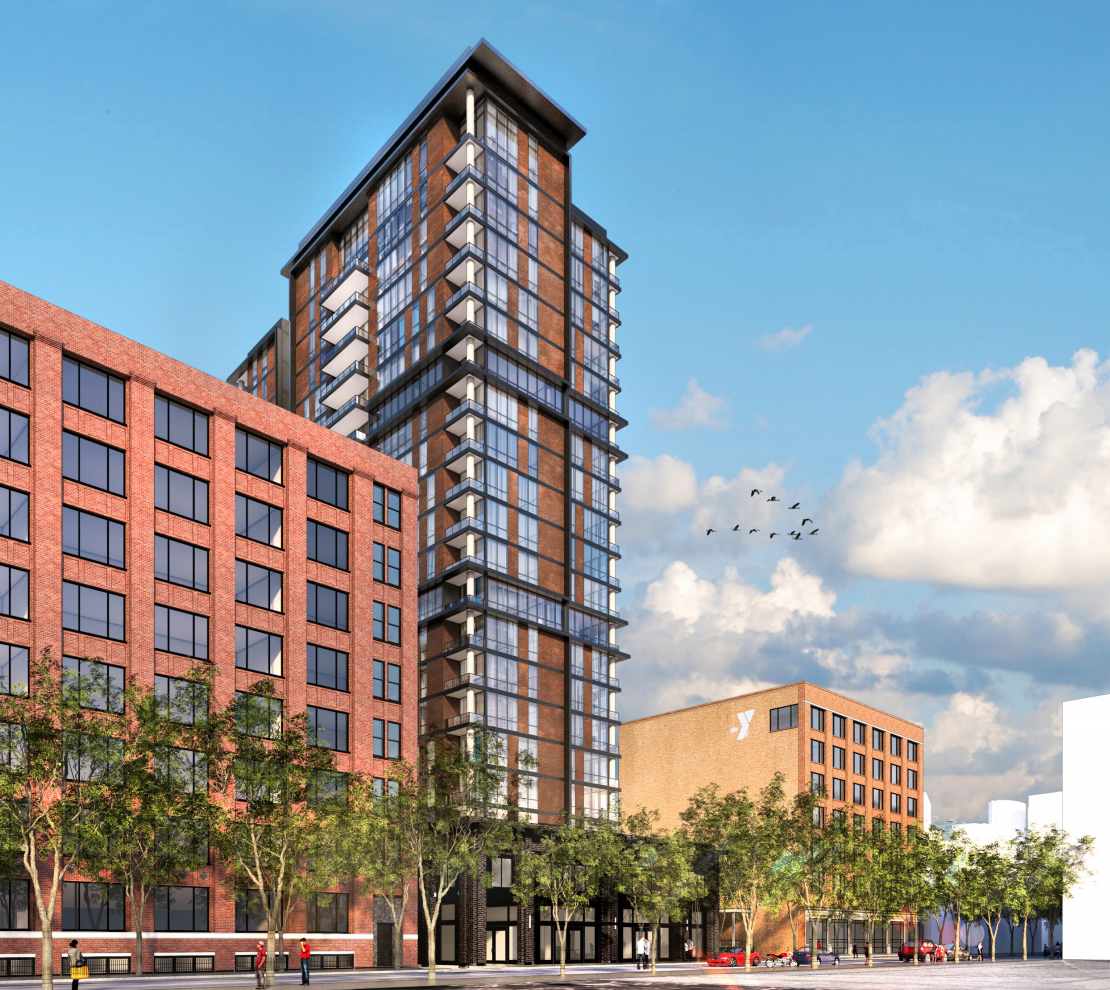 The firm aimed "to follow the West Loop design criteria" as much as possible and the towers' design would be "consistent with development that has taken place along the Eisenhower," Antunovich said. 
At the community meeting, some West Loop residents said they were concerned the tower project would make the booming West Loop even more crowded.
May Toy, president of the Skinner West Park Advisory Council, said the proposed street loading zones for package deliveries and rideshare pickups and drop-offs were insufficient. 
"I think this area is getting too dense," Toy said. 
Early in the meeting, Ald. Danny Solis (25th) said he expected developers and neighbors to reach a "compromise" in order to move the project forward.
West Loop Community Organization Executive Director Carla Agostinelli said group is still reviewing the project. 
"We have some concerns …and we want to have a discussion about the safety of the dedicated drop-off areas and the behavior of rideshare drivers," Agostinelli said.
The developer has applied to rezone both properties from a DS-3 Downtown Service District zoning to a DX-7 Downtown Mixed-Use zoning. If approved, the developer will pay more than $2.55 million into the city's Neighborhood Opportunity Fund in exchange for added density