BUCKTOWN —  The owners of Stanley's Fresh Fruit & Vegetable Market have put their building and lot up for sale, a sign the family-owned business founded in 1967 may want to explore how much they can get for their land near the fast changing North Branch of the Chicago River.
According to Crain's, Stanley's Fresh Fruit & Vegetables has hired real estate brokerage CBRE to sell its 61,00-square-foot property at the southwest corner of North and Elston avenues.
With its iconic sign featuring founder Stanley Peters smoking a pipe and sitting atop a watermelon-turned-helicopter in the clouds, the market at 1558 N. Elston Ave. is just west of the proposed Lincoln Yards development, where developer Sterling Bay aims to invest $5 billion into a sprawling residential, office, hospitality, recreational and entertainment district.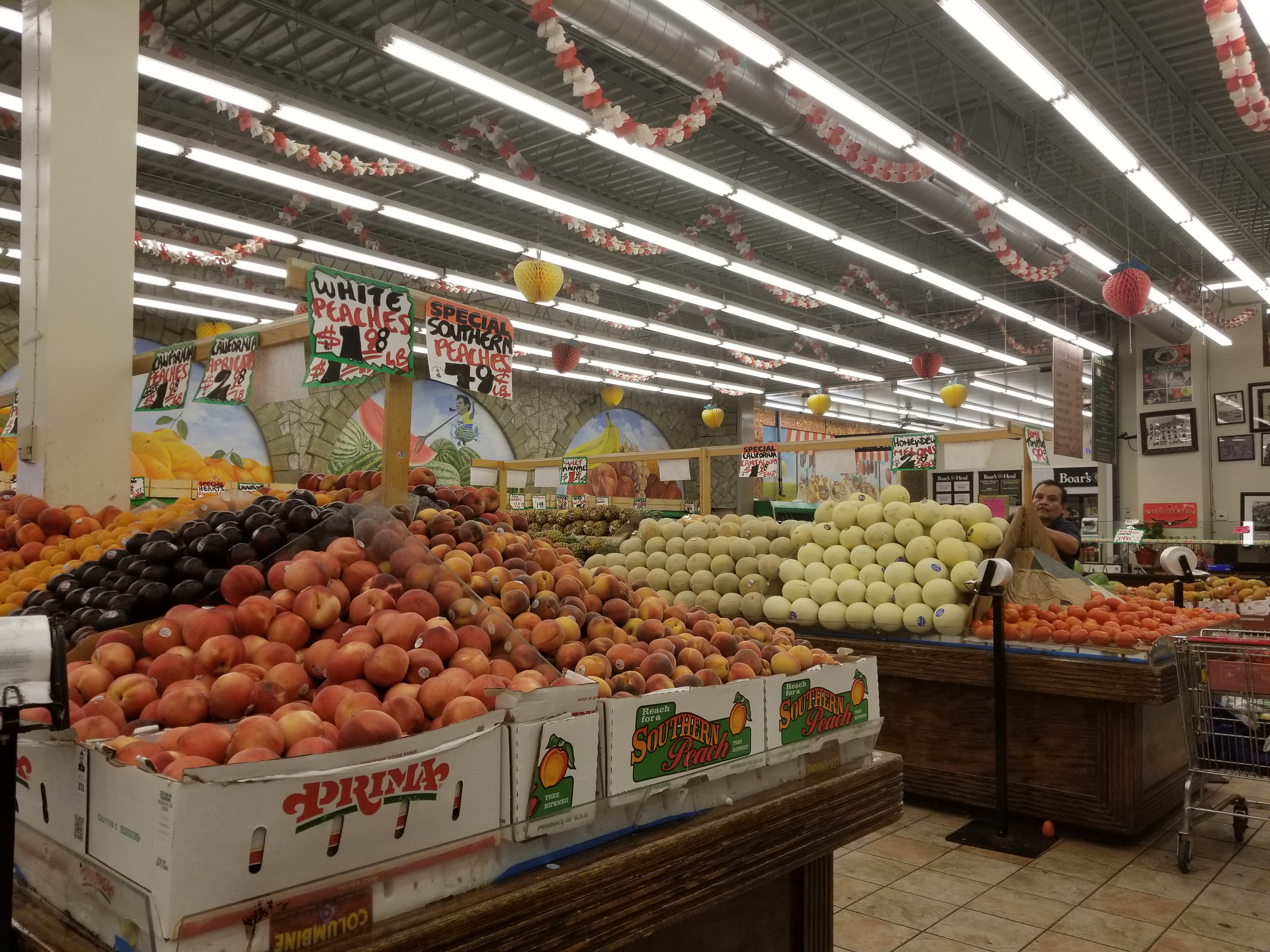 Peters retired several years ago and his son and other family members continue to operate the 11,000 square-foot store, which offers produce on its shelves from 50 to 60 Midwest farms, organic and conventional, as well as spices and a deli counter.
A family spokesperson didn't comment other than to say they would "explore other options for relocation but nothing is set in stone at this time."
The one-story market sits on a large lot and is surrounded by parking spaces.
CBRE Senior Vice President Keely Polczynski, who is listing the Stanley's site on behalf of its owners, told Crain's, "With everything happening in the neighborhood, I think [Stanley's ownership] is electing to see what the market will bear."
Polczynski did not immediately respond to a request for comment on Thursday. A search of available properties on the CBRE website did not show any posted listings yet for the Stanley's site. 
Ald. Scott Waguespack (32nd), a longtime Bucktown resident, said it was unfortunate to hear the news of a possible departure. 
"Stanley's has been a staple in this area for years, so it's unfortunate to see them leaving the community. They have a unique niche in the produce market that many people have said they would hate to see disappear," Waguespack said.
Waguespack said that he used to frequently shop at Stanley's "back in the day when they were the only place" and that his neighbor continues to shop there weekly and was very sad to see the news of the building hitting the market.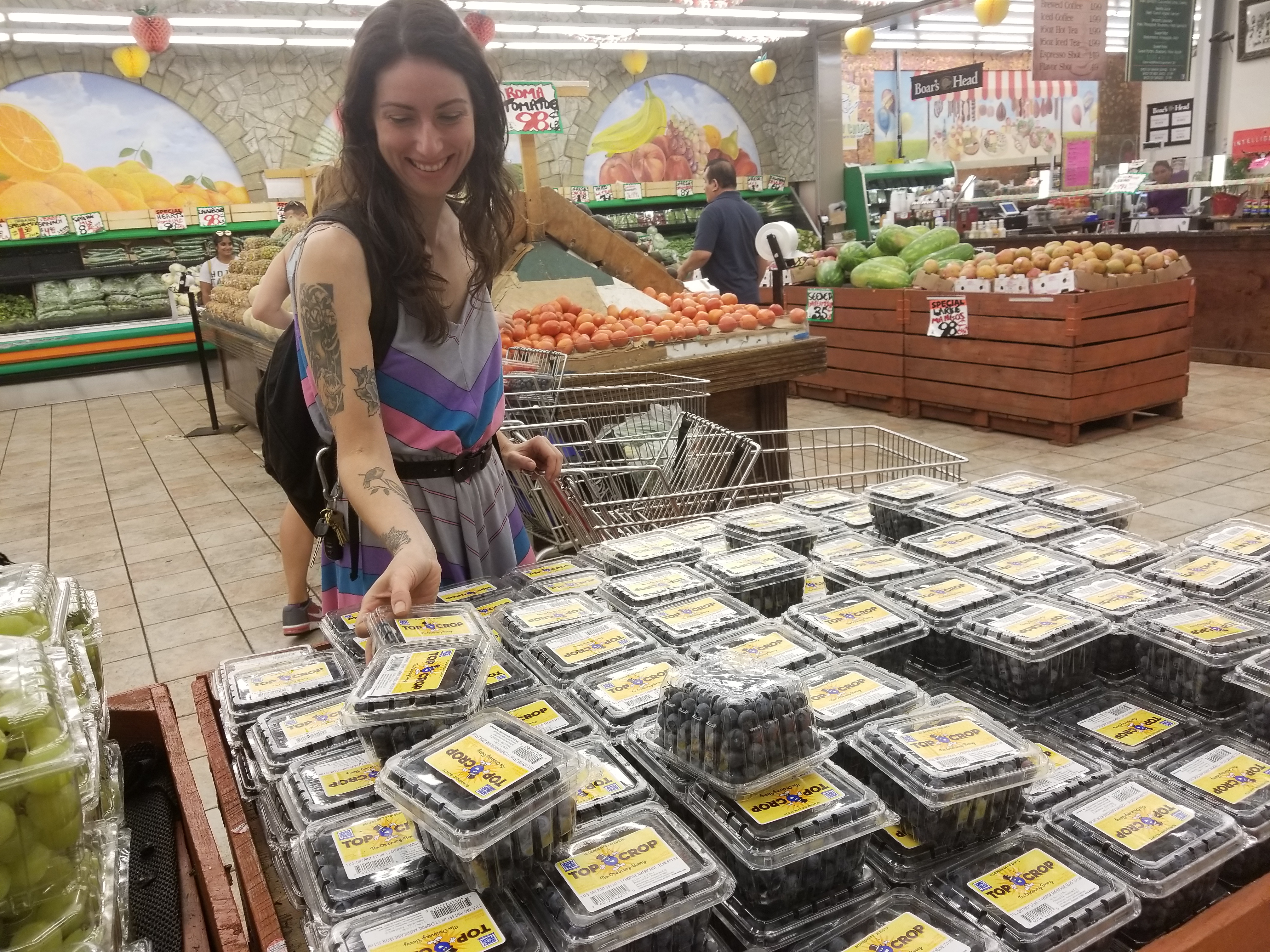 Michelle Osman, a Pilsen resident, came to Stanley's Thursday for the blueberries.
"I very rarely come this far for groceries, but somebody told me there was a blueberry special," Osman said of the 2-pints-for-99-cents deal.
"I would be devastated if Stanley's closed because it's a great resource for people on a budget."
The possible departure of Stanley's pending a sale comes as other longtime family-owned businesses disappear from the Elston corridor. Earlier this month, the owners of Star Car Wash, a gas station at 1901 N. Elston Ave., closed their business after selling to Sterling Bay for an undisclosed amount.