LAKEVIEW — Increased rent will force longtime Lakeview bar Brendan's Pub to close for good after last call on Sunday, its owner said this week. 
"It's my neighborhood bar. It's like Cheers. Everyone knows each other," patron Carrie Nosse said on Tuesday night while having a beer at the bar.
Nosse, 33, who's been coming to Brendan's for five years, said she met her best friend at the bar and often goes there to watch the Cubs and University of Michigan football games.
"I found out last night. I feel like a lost soul. I don't know where I'm going to go," Nosse said.
Brendan's, located at 3169 N. Broadway St., has been owned for the last 12 years by Stephen Hill. According to Hill, a bar has operated at that location since the 1930s. Housed in a multi-unit building owned by Jamie Masada, owner of Laugh Factory, which is in the same building, Hill said Masada was demanding $10,000 a month in rent. 
"It's been an ongoing feud for a couple of years. I don't know what he's thinking, he must think this is Rodeo Drive," Hill said. On Tuesday, he announced that when the bar closes for the night on Sunday it will not reopen.
Masada did not respond to initial requests for comment, but later denied that he asked Hill for $10,000 a month, saying the rent was raised to $7,250. He also disputed Hill's contention that he had been paying just $3,800 in rent, and provided checks from Hill that showed he paid $6,300 in April, $6,100 in May and $6,000 in June. Hill said those checks included utilities and taxes.
Along with Brendan's and the Laugh Factory comedy club, the building also houses 12 apartments, a Chipotle, Great Clips hair salon and Broadway Shoe Repair, which has been at 3171 N. Broadway since 1942.
Broadway Shoe Repair owner Dan Kanellakas, who took over the shop from his father 29 years ago, said his business hasn't been hit with a rent increase because they are in the middle of a long-term lease.
Shana Makda, general manager of Great Clips, said she was surprised to hear about Brendan's.
"This is the first I've heard of it. It's too bad, especially since there are more and more vacancies in the area," Makda said.
Brendan's will be the second business to close or move from the building that Masada owns. Real Art Custom Framing, located at 3173 N. Broadway, moved out nearly 4 years ago and has sat vacant since, Hill said.
Brendan's manager Michael Altopiedi said the closing will be a loss for the neighborhood and presents challenges to his staff.
"They knew we were negotiating and that closing was a possibility, but we didn't know for sure until this week. It's tough, especially for my longtime bartender Don Claudin. He has a great following but he's an older guy and likely will have a hard time finding a new job," Altopiedi said. "We have a lot of regulars here, it's like a family. We've never been a nuisance bar or had any issues. It's really a shame," Altopiedi said.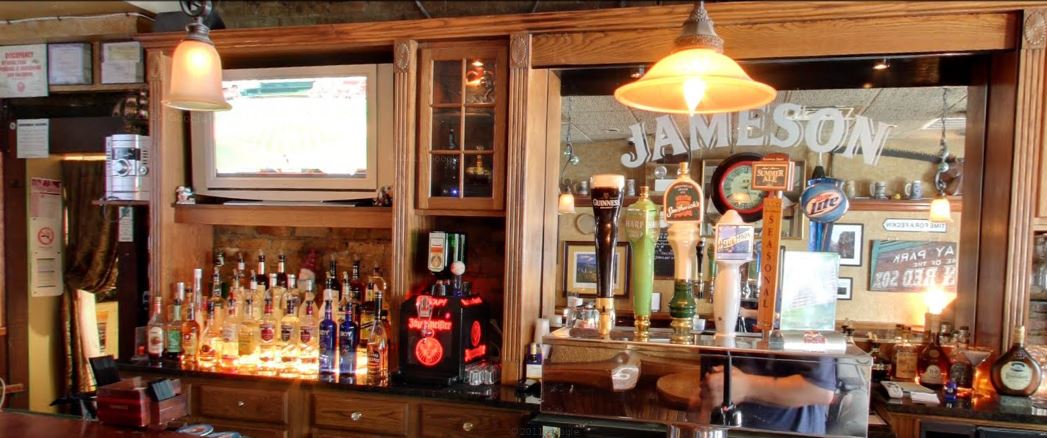 Altopiedi added that Masada had been trying to increase the rent for a long time.
Because of the dispute, Hill had planned to retire, but wanted to pass the bar on to a new owner. He recently came to terms to sell his bar to Lakeview resident Chuck Rogers, but Rogers said he hit a snag with Masada, forcing him to put his dream on hold.
"I planned to buy the bar and liquor license from Stephen. We agreed on a price but Jamie [Masada] wanted more than $60 a square foot for rent," Rogers said.
Asked if he'll look for another bar to buy, Rogers said "My whole thing was to own a business in the neighborhood where I live. I'm hoping he'll realize that he can't get a tenant at that price and sell the building to someone who likes the neighborhood."
Sipping a beer at the end of the bar, local resident Jonathan Hickey, a 54-year-old computer programmer, said he would often stop at Brendan's to get out of his house in the evening because he works from home and needs to get out.
"You have to wonder if all the neighborhood bars will be gone. There's another bar down the street that's always packed," Hickey said. "It's packed now, but no one goes there to chat with random people. It's not very sociable. It's not like Brendan's."