WICKER PARK — Longtime Urbanbelly fans will get a blast from the past in August as the Michelin Bib Gourmand-winning Korean fusion restaurant helmed by Chef Bill Kim brings back the hits from the opening menu in 2008.
"We're grateful that our guests have followed us on this 10-year journey. We had good years on California Avenue. By bringing these dishes back, we hope we stir up more fond memories among our guests!" Kim said in a news release about the anniversary specials.
In August, Kim will spotlight three dishes from Urbanbelly's first menu, when he and his wife, Yvonne Cadiz-Kim, opened the original location on California Avenue in the Avondale neighborhood. The original Urbanbelly in Avondale moved to the current West Loop location in the fall of 2013, to share a location with bellyQ. The Wicker Park Urban Belly, which replaced Penny's Noodles, opened in 2016.
Each of the anniversary dishes will be offered for 10 consecutive days at both Urbanbelly locations in the West Loop and Wicker Park, 1400 W. Randolph St. and 1542 N. Damen Ave., respectively.
First up from Aug. 1 – 10 is Asian Bolognese with udon, Korean chili paste, cucumber, onion and basil ($13).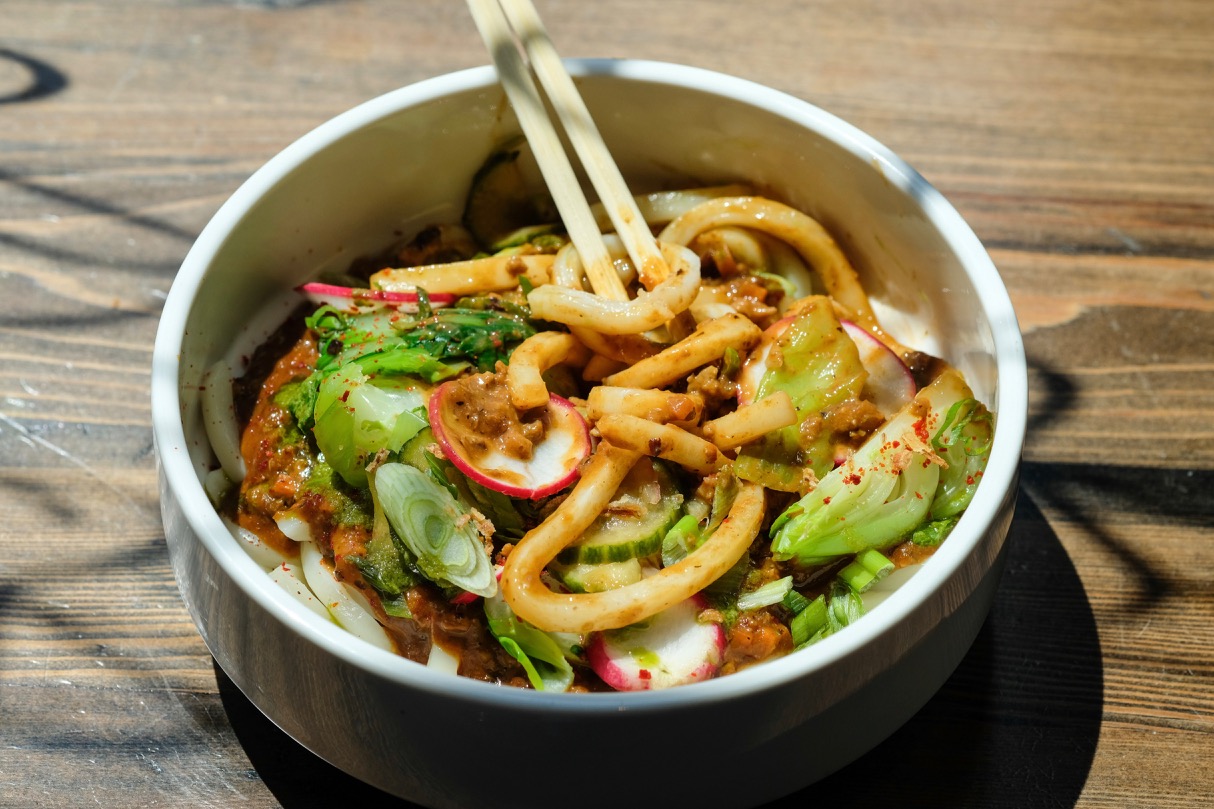 The next offering, to run from Aug. 11 – 20, will be short rib fried rice topped with three bone-in short ribs ($13).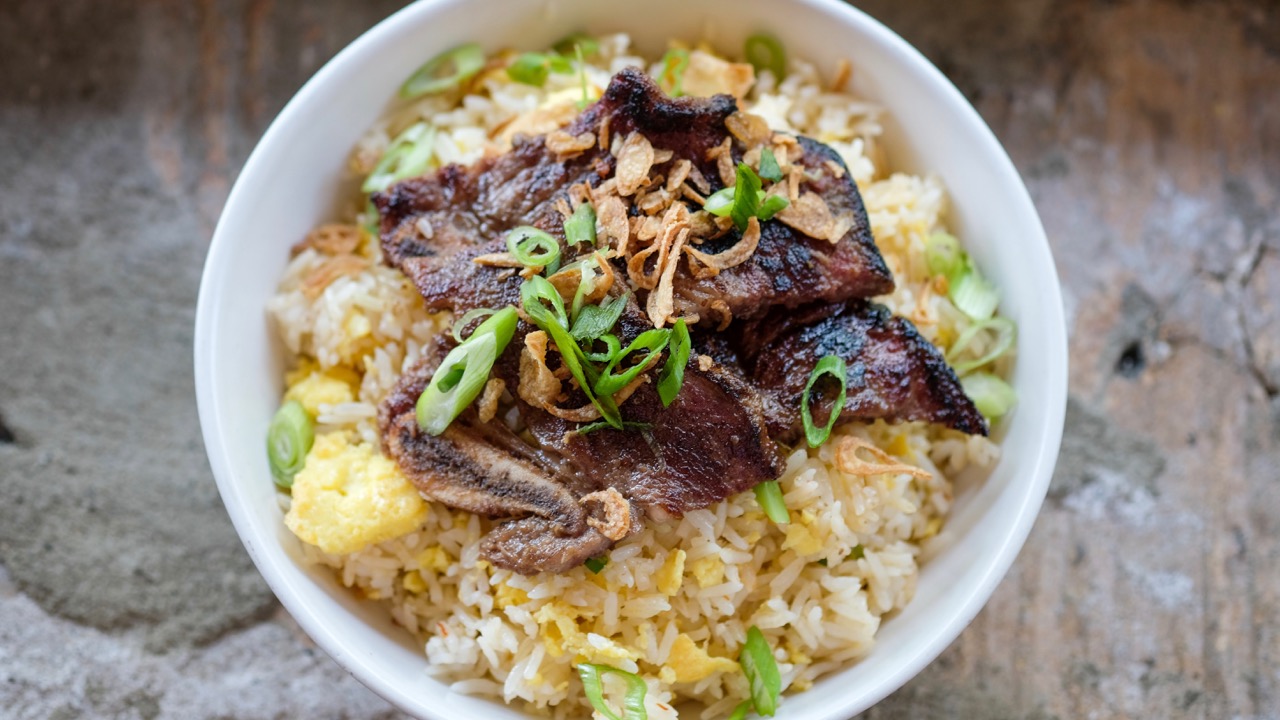 The third special, available Aug. 21 – 31, will be Soba noodles with bay scallops, Thai basil and chili threads in a chicken pho broth ($15).
Long regarded within the Chicago dining community as a pioneer of the ramen trend, Kim was one of the first chefs with a fine dining background to open a fast casual restaurant with Urbanbelly in 2008.