LOGAN SQUARE — Crews are wrapping up construction on a luxury apartment project along the Logan Square/Bucktown border that calls for rents in the $1,700 range for a studio.
The first residents of the modern building at 1980 N. Milwaukee Ave. move in August 15, but construction is expected to continue through Sept. 15, according to Brittany Burke, spokeswoman for developer CRG.
Rents range from around $1,600 to around $3,500. A studio apartment offering just over 600 square feet of space will set you back $1,675 a month, while a 1,115-square-foot two-bedroom — with two baths — is going for $3,450 a month, according to the project website.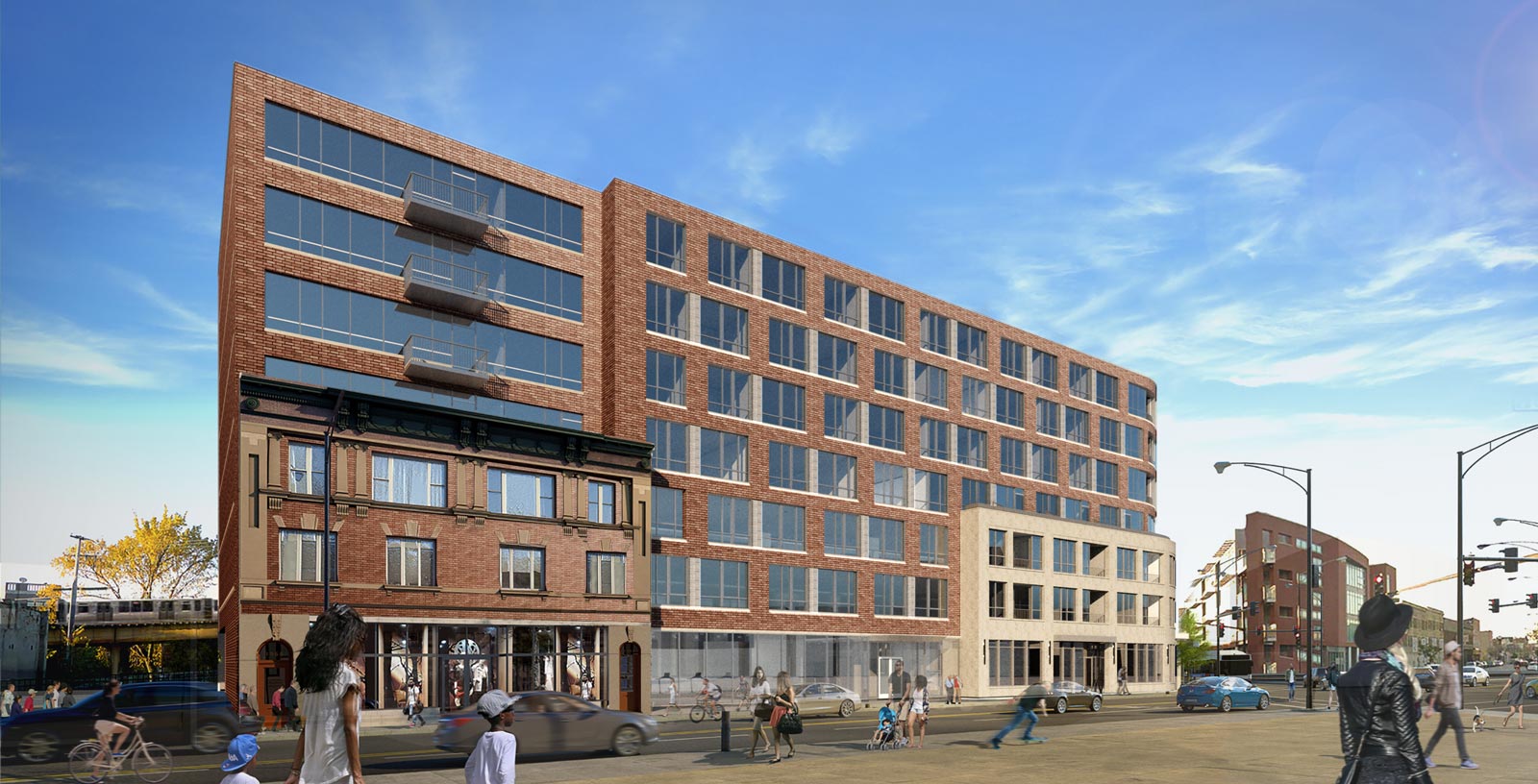 The seven-story building, dubbed A.M. 1980, wraps around the southwest corner of Milwaukee and Armitage avenues. After pushback from preservationists and neighbors, the developer agreed to incorporate the old Weyland building into its final design. The early 1900s-era building is not landmarked, but advocates argued it was worth saving for a number of reasons, namely because its architect is responsible for other prominent buildings in the area such as the Logan Theatre.
Though the project sits on the border of Logan Square and Bucktown, the developer is marketing the building as firmly in Bucktown, the more affluent of the two neighborhoods.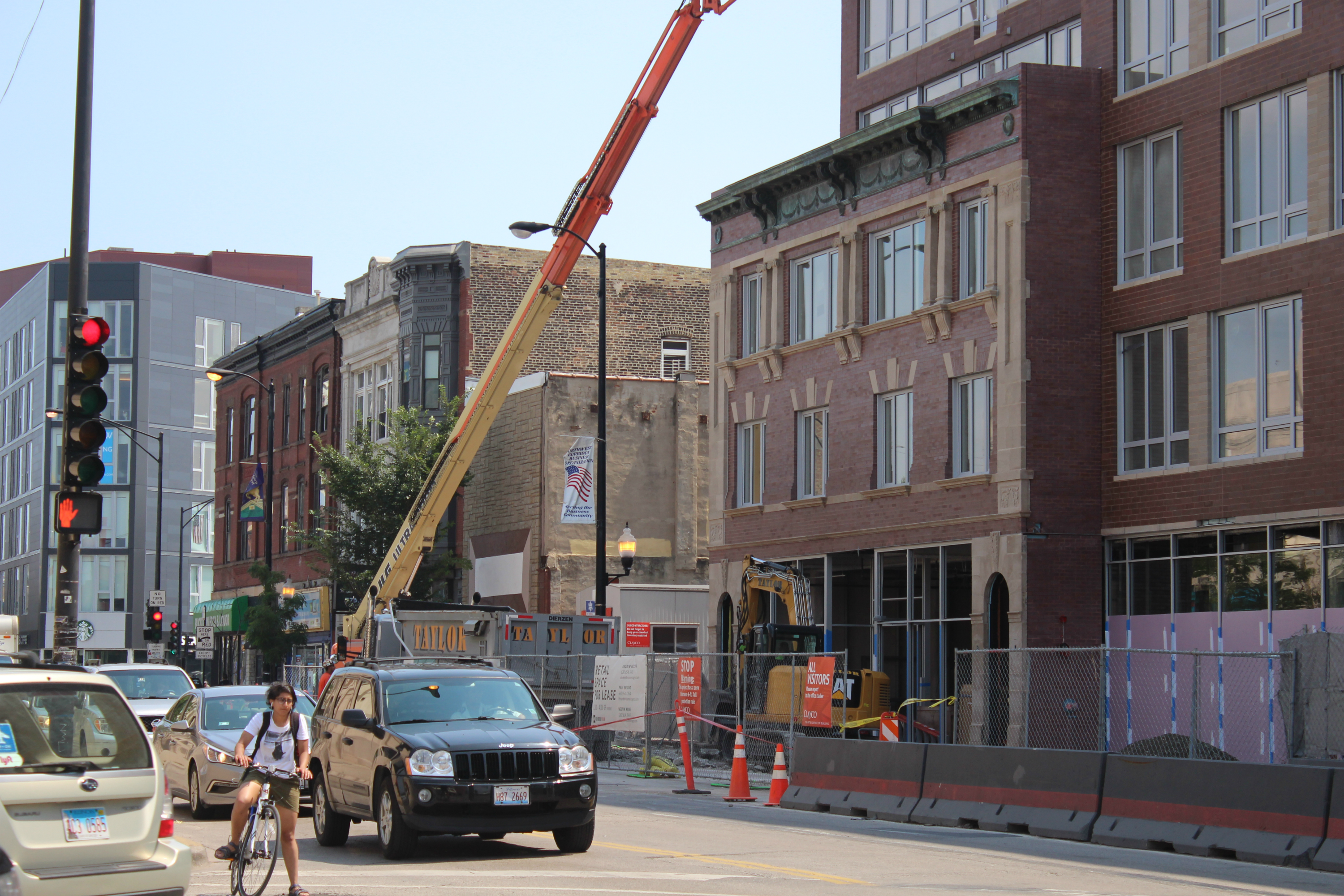 Inside, the apartments are outfitted with modern finishes and luxury amenities like balconies and in-unit washers and dryers. Residents get access to the building's 24-hour fitness center and rooftop terrace. The lounge has a coffee bar and its own CTA tracker.
Of the 132 apartments, 13 are reserved as affordable housing units, according to Burke. The project also includes 6,000 square feet of ground-floor retail space and 16 parking spaces. Because of its proximity the Western Blue Line, the project qualifies for the city's transit-oriented development ordinance, which allows for fewer parking spaces in exchange for more density.
The apartment building is situated on a lot that sat vacant for 15 years, according to Ald. Joe Moreno's chief of staff, Raymond Valadez.
At a community meeting  in 2016, some neighbors spoke out against the project, but Valadez argued in favor of it, saying the lot — and others like it along Milwaukee Avenue — are long overdue for redevelopment.
"Milwaukee Avenue … what's the condition over the last 10 or 15 years? It's been very underdeveloped. The commercial district has really been hurting. Now that's changing. How do you change that? By bringing people in the community who have the buying power to support it," Valadez previously said.