BUCKTOWN — The industrial land between Lincoln Park and Bucktown could be completely transformed into a new residential, retail, recreational and entertainment district under developer Sterling Bay's proposed Lincoln Yards plan.
But after the developer announced its plans Wednesday night, some feared the massive project would force out the few businesses that currently call the industrial corridor home.
What would happen to The Hideout, a bar and music venue at 1354 W. Wabansia Ave. that's served as a hub for creative folks for decades? Or Ada Street, a critically-acclaimed restaurant that set up shop at 1644 N. Ada St. in 2012 and offers backyard picnic tables and ping pong?
They are sticking around, owners of both businesses told Block Club Chicago.
"The Hideout has been here since the 1800s. It's been a bar since 1917. We are planning on staying," said Tim Tuten, owner of The Hideout on Thursday.
Ada Street's owner David Morton echoed Tuten's statement.
"Ada Street and The Hideout proudly built the awareness of this neighborhood," Morton said. "We recently acquired the Ada Street property and have no plans to leave. We hope future development preserves the unique qualities of this very special nook."
On Friday morning, Lincoln Yards project spokeswoman Sarah Hamilton attempted to quell any fears about the development driving out existing businesses.
"We love The Hideout, Ada Street, Fort Willow, Werewolf Coffee and the other existing businesses on Wabansia and Ada," Hamilton said. "We not only hope they choose to remain, our goal is for them to thrive."
But some aspects of Sterling Bay's plan don't exactly line up with that sentiment.
If Lincoln Yards' existing plans come to fruition, The Hideout and Ada Street would be in the shadow of a massive 20,000-seat United Soccer League stadium.
"The Lincoln Yards soccer stadium and the 'entertainment zone' is going to be across from the Hideout. 50 feet away," Tuten said in a text message.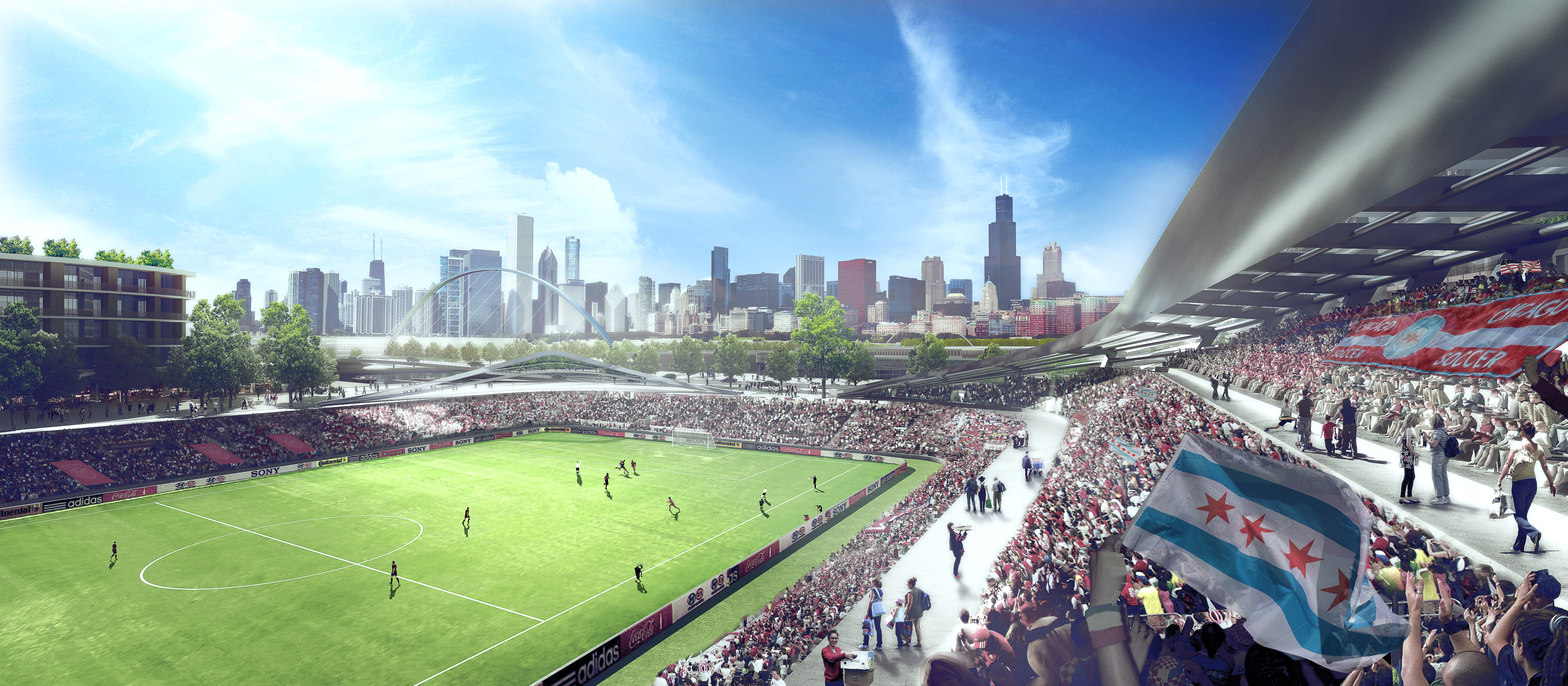 When Sterling Bay revealed its ambitious plans to a crowd of 500 Wednesday, the Hideout and Ada Street were not included in the footprint, but plans would come very close to their doorsteps. View the proposed plans here. 
Tuten told Block Club that Sterling Bay has not approached him about buying the Hideout's bar building, a small 2-story wood frame home. 
The proximity of The Hideout and Ada Street to the proposed Lincoln Yards has alarmed fans.
On Twitter on Thursday, former Chicago journalist Scott Smith questioned Sterling Bay managing principal Andy Gloor's depiction of the Lincoln Yards site as "a blank slate" and said, "Uh, the Hideout is there."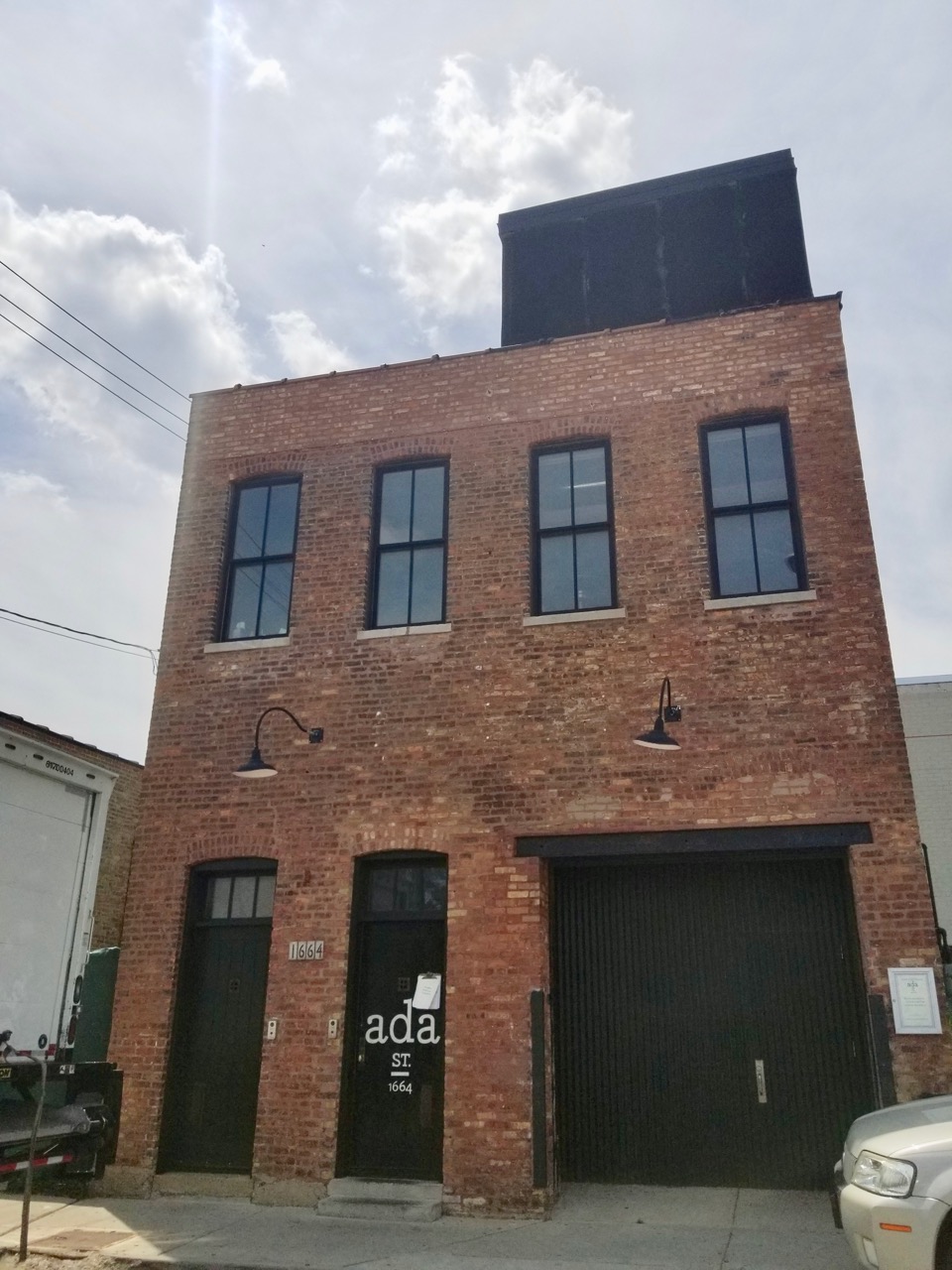 Smith's tweet elicited more than 60 replies, including from Ald. Scott Waguespack (32nd), whose ward was formerly in the industrial corridor until it was remapped into the new 2nd Ward in 2012.
"Oh, they're aware of exactly what the Hideout is and what stands in the way of a monopoly," Waguespack said, referring to Sterling Bay.
The "monopoly" is a reference to Lincoln Yards' planned music venues, which would be tied to Live Nation, the venue operator behemoth that's connected to Mayor Rahm Emanuel's brother Ari Emanuel, who sits on its board of directors. Live Nation's 90-300 mile radius clause would prevent bands that use its venues from playing in smaller venues like The Hideout and Wicker Park's SubT.
On Thursday, Waguespack told Block Club that he is "definitely concerned about Hideout being driven out of their own neighborhood."
"Lincoln Yards is just a name for Sterling Bay's property and not the whole area. They don't get to just rename the whole area. The mayor and [Dept. of] Planning and Development have made it very difficult for businesses to thrive there based on their approach to this development," Waguespack said.
Following the public meeting Wednesday, Ald. Brian Hopkins (2nd) stressed that there will be many more chances for the public to weigh in on this project, which is far from a "done deal," he said.
"It's not going to appear on any agenda until the community is satisfied with the changes that have been made and it's something that has support," he said. "Clearly we are not there yet."