SOUTH SHORE — In the weeks and months before the South Shore barber Harith Augustus was fatally shot by a Chicago police officer, business owners on 71st Street had called for an increased police presence, citing an open air drug market in the area that scared off potential customers.
As protesters took to the streets, Chicago Police Supt. Eddie Johnson told reporters that the officers who approached Augustus — because he was "exhibiting characteristics of an armed person" — were on the street at the neighborhood's request.
"People who go to work every day … they're tired of the activity that goes on over there [by 71st & Jeffery Avenue]," said John Coleman, owner of Pump High Energy Fitness Center, 1933 E. 71st St.
And despite the protests and police clashes following Augustus' death, some local business owners still want officers to stick around.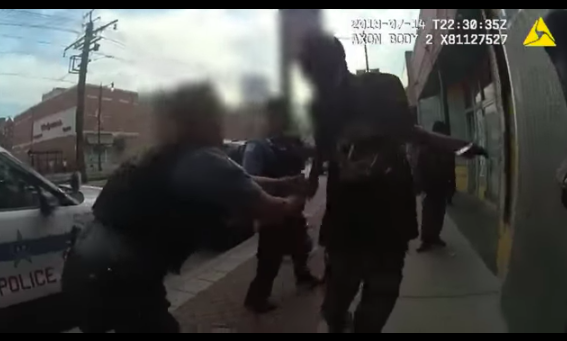 Coleman has run the business for 11 years in South Shore, and while he understands that people selling loose cigarettes and other things are just "trying to survive," he also wants his customers to feel safe when they come to his gym.
One business owner on 71st, who asked to remain anonymous fearing backlash for his comments, flatly told Block Club Chicago there isn't enough of a visible Chicago Police presence patrolling the corridor.
When officers remain inside their parked squad cars, those engaging in criminal activity are not deterred in the slightest – they just move out of view of law enforcement, he said. 
The Augustus shooting hasn't changed his perspective on CPD foot patrols. 
"I still have to run a business," he said. 
RELATED: South Shore Landlords Leaving Storefronts Empty On Purpose, Chamber Boss Says
Devondrick Jeffers, a community organizer with Southside Together Organizing For Power (STOP), said he understands neighbors' frustration with crime, but said that more police officers won't solve the neighborhood's problems. 
"When you fix community issues like unemployment, when you fix the need for better schools, affordable housing, mental health clinics, when you address all of those issues you will see that suddenly the need for police disappears," Jeffers said. "I don't think the answer to any of this is more police protection. The police can't really prevent the crime they're only there to react to the crime."
South Shore faces high levels of unemployment and people living in poverty, which has only gotten worse since the early 2000s. 
Chicago Police aren't the only law enforcement officers patrolling 71st Street.
Tonya Triche, executive director of the South Shore Chamber, said Special Service Area (SSA) #42, a local tax district, employs a security company in an effort to deter crime and support local businesses.
"Yes, they are armed security guards," Triche said. "Most of them are off-duty police officers and they do not make arrests but what they will do is detain a suspect until the ordinary police arrive on the scene."
The guards typically respond to calls made by local business owners to address issues like loitering.
RELATED: Death Of Harith 'Snoop' Augustus Confuses Those Who Knew The Quiet, Focused Barber
Almost all crime is down in Grand Crossing (3rd) Police District, which includes 71st Street and a significant portion of South Shore, according to Chicago Police crime statistics.
Ald. Leslie Hairston (5th) did not respond to multiple calls from Block Club Chicago for comment.
While some South Shore business owners are calling for more cops on 71st, Jeffers said that is not a longterm solution. 

"You want a safe atmosphere but you also want customers," he said. "If the police scare away people they don't want in the businesses then where are you getting your customers? How are you generating business? It takes that deep-down approach to make sure that folks have jobs, that folks have a place to live, that their needs are being addressed. Then everybody is happy."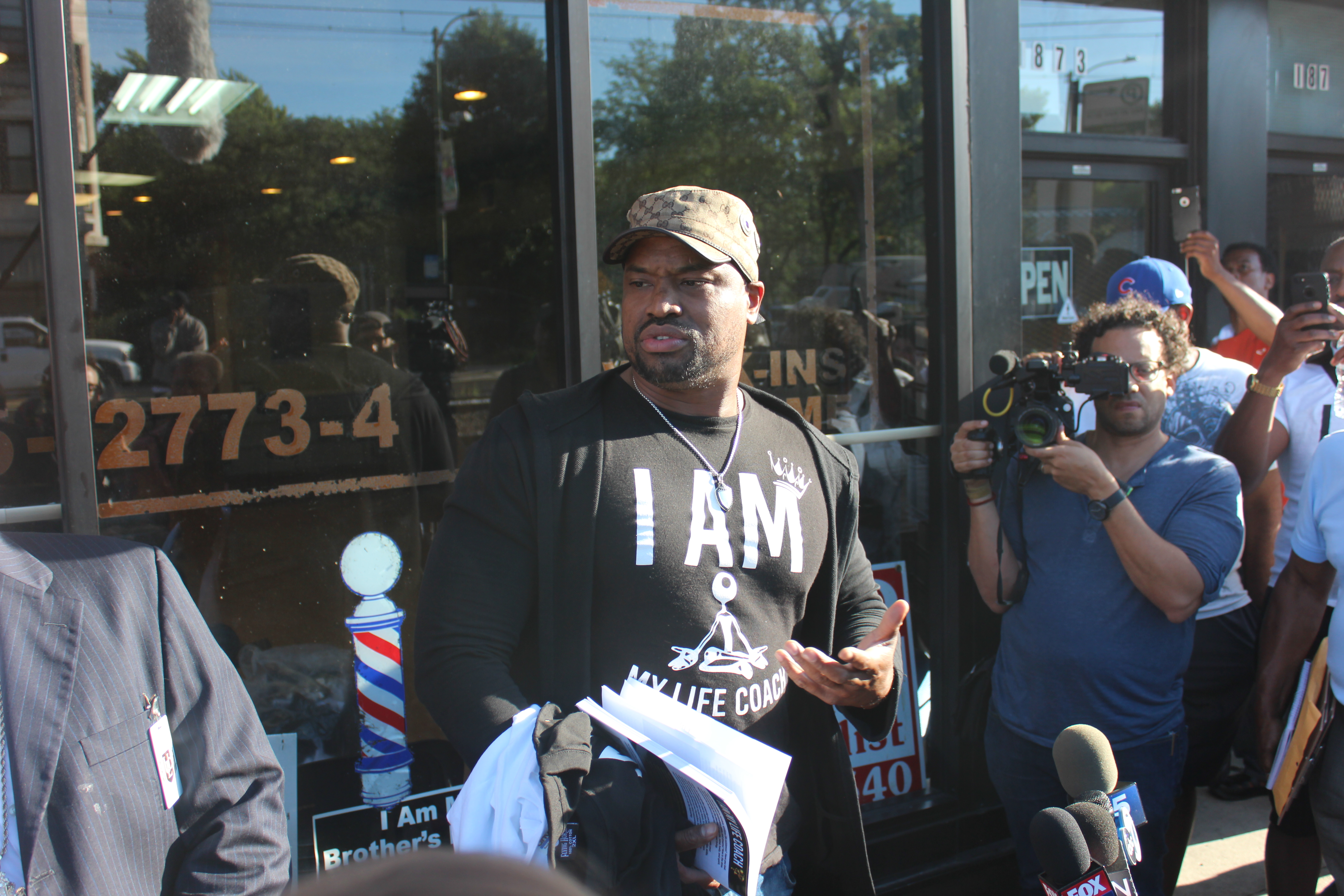 Adonius Johnson owns Sideline Studio, the barbershop where Augustus worked. He said he would prefer to see more police officers getting involved in the community outside of their day-to-day police work. 

"I would like to see police adopt the blocks, get out of the cars, walk the streets, stand on the corner a little bit, or maybe pass out some waters, pass out some fliers," he said.

More police will not fix South Shore's woes, the barber shop owner said — and they do not make him feel more safe. 
"I don't know where your definition of 'safe' is at," he said. "We are not safe financially, we are not safe mentally, we are not safe physically, we are not [safe] emotionally, we are not safe in so many areas. The problem is bigger than violence."