WEST ENGLEWOOD — Englewood native Patrick Brown Sr. was just leaving the West Englewood Library when he saw a brightly colored van offering children free lunches for the day.

Pleasantly surprised, he decided to allow his three kids to line up for a healthy meal before traveling to their next destination.

On weekdays all summer long, the Greater Chicago Food Depository's Lunch Bus program is providing free lunches for children 18 years and younger. The prepackaged lunches generally contain a sandwich, a piece of fruit, a vegetable and a carton of milk.
"This is great, it's a wonderful thing. That's the best thing to receive a little help when you need it," Brown said.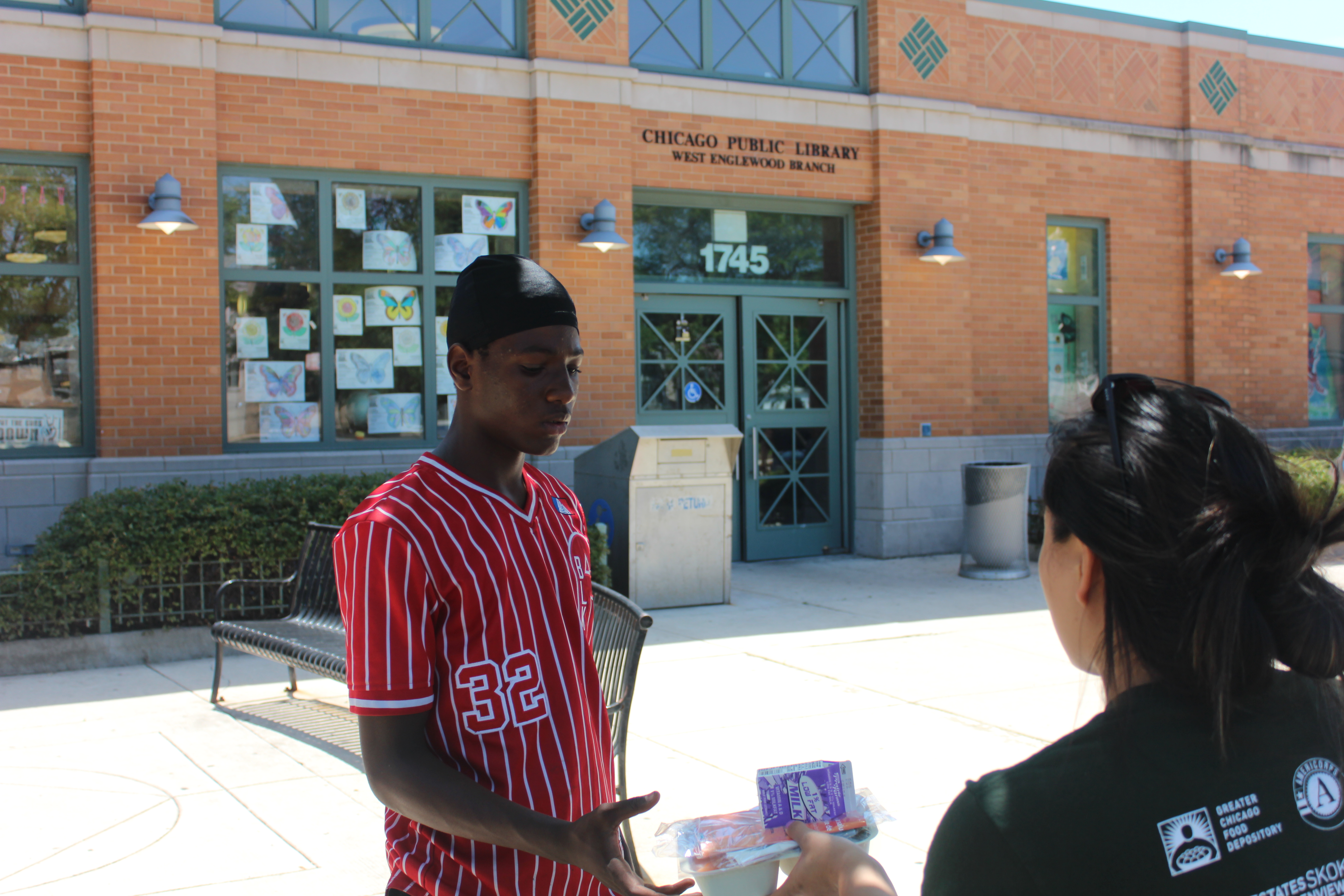 The need for services like the Lunch Bus are significant, said Paul Morello, senior manager of public relations for Greater Chicago Food Depository. In Cook County alone, 200,000 children are considered food insecure and at-risk for hunger, he said.

"During the school year, low income kids receive free and reduced price breakfast and lunch at school," Morello said. "The summer is supposed to be fun and relaxing for the kids but for so many kids in our community it's a time of uncertainty and stress because they're losing access to those meals they would normally be getting in school."

The Lunch Bus makes 24 stops along four routes covering the North, West and South sides of the city and the suburbs. Morello said 800 meals are served by the lunch bus every day on each route.
A list of all Lunch Bus stops is available online.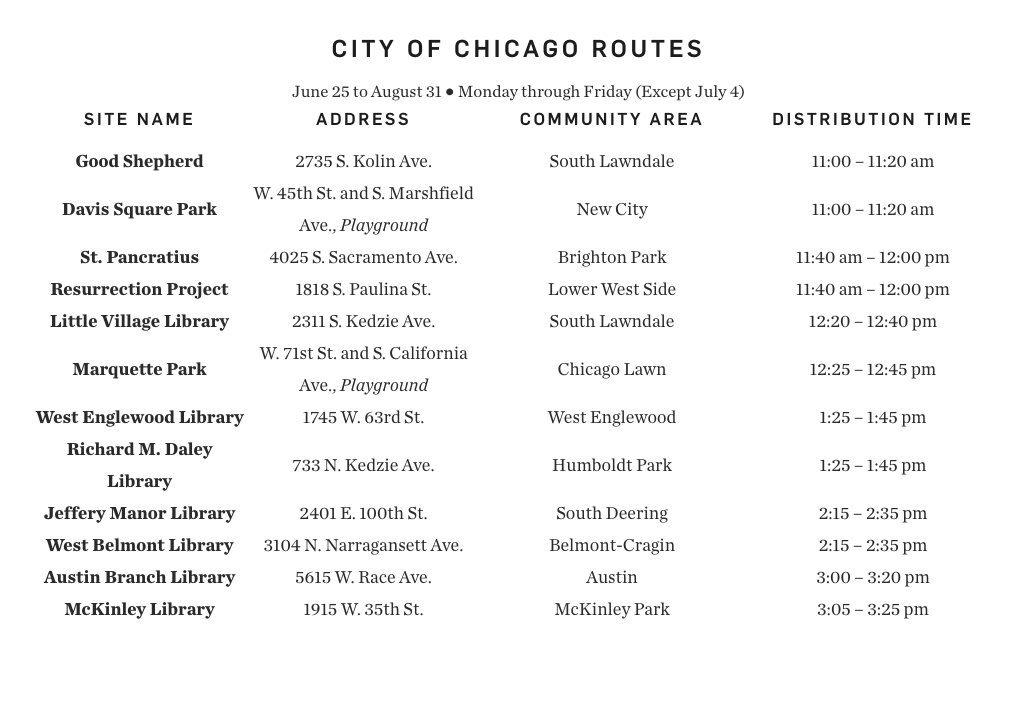 About 20-25 children are served at the West Englewood Library branch at 1745 W. 63rd St., a stop on the South Side route, each weekday, Morello said. The Lunch Bus stops for about 20 minutes before continuing on to the next stop, he said. 

"In some cases, for some low-income kids, they are not making those meals up so programs like the lunch bus fill that gap," he said.

The Greater Chicago Food Depository is one of the facilitators selected by the Illinois State Board of  Education to administer meals through the United States Department of Agriculture's Summer Food Service program. The USDA program aims to provide low-income children nutritious meals during the summer.
Since the Lunch Bus began rolling in 2010, the need for summer meals in the underresourced communities the Chicago Food Depository serves has remained high. 

"What we've seen for the need is in 2008-2009 when the recession began we saw a significant spike in need," Morello said. "Since then the economy has recovered and the stock market has gone back up, but we're still seeing a really high level of need. In fact, we're serving more people now than we did before the Recession."

If you are interested in donating to the Lunch Bus program visit www.chicagosfoodbank.org.