HUMBOLDT PARK — Drawings by singer-songwriter and outsider artist Wesley Willis went up for sale on Tuesday and brought more than 100 collectors to a Humboldt Park shop, including some who'd traveled to Chicago from the West Coast.
Willis' depictions of Chicago buildings and street scenes using Bic pens and colored felt-tip markers sold for as much as $1,200 each and some for more than that, according to "I Art Chicago" curators Lynne and Ty McDaniel. The couple hosted the sale at their store, An Orange Moon, 2418 W. North Ave.
Willis died in 2003 at age 40. At 6-foot-5 and more than 300 pounds, Mr. Willis often walked the streets of the Wicker Park neighborhood talking loudly to himself and selling self-produced CD's, according to a New York Times obituary.
About a third of the sale collection came from Quencher's Saloon, where owner Earl Johnson had accumulated pieces by Willis over the years.
"Wesley's work is starting to peak, finally. Christie's just had an auction and one of his pieces sold for $2,200. We cut that price in half to make it affordable for the investors, collectors and lovers of Wesley's work. Although some went higher. Simply put, it's his time. RIP sweet Wes," McDaniel said.
Watch the crowds pour in, below:
On Wednesday, McDaniel said she is planning to put three more of Willis' drawings from her personal collection up for sale since all 25 of the pieces from Tuesday's show were sold to collectors. Those pieces are "Wrigley Field," "Belmont Harbor" and "The Dan Ryan Expressway."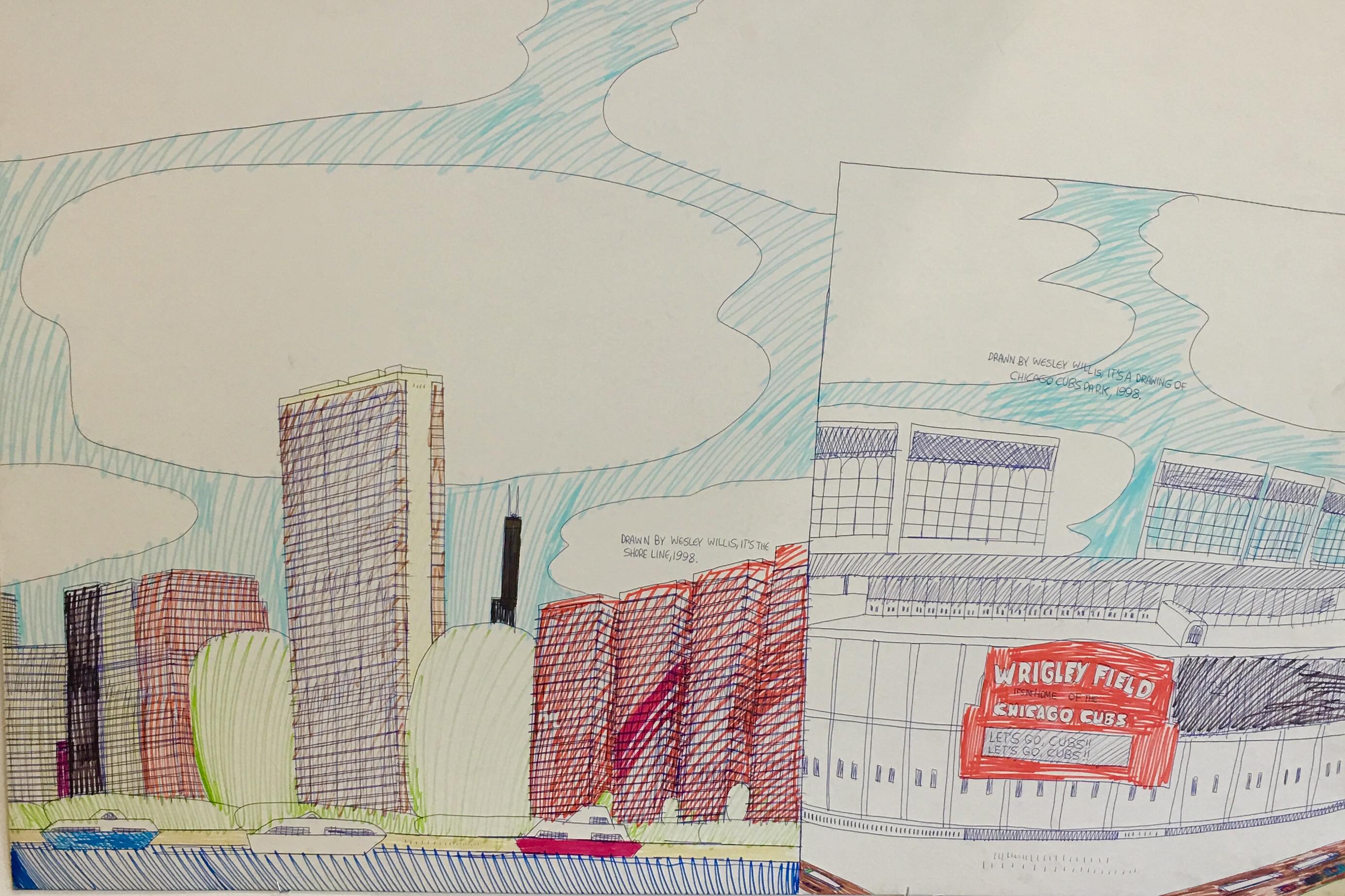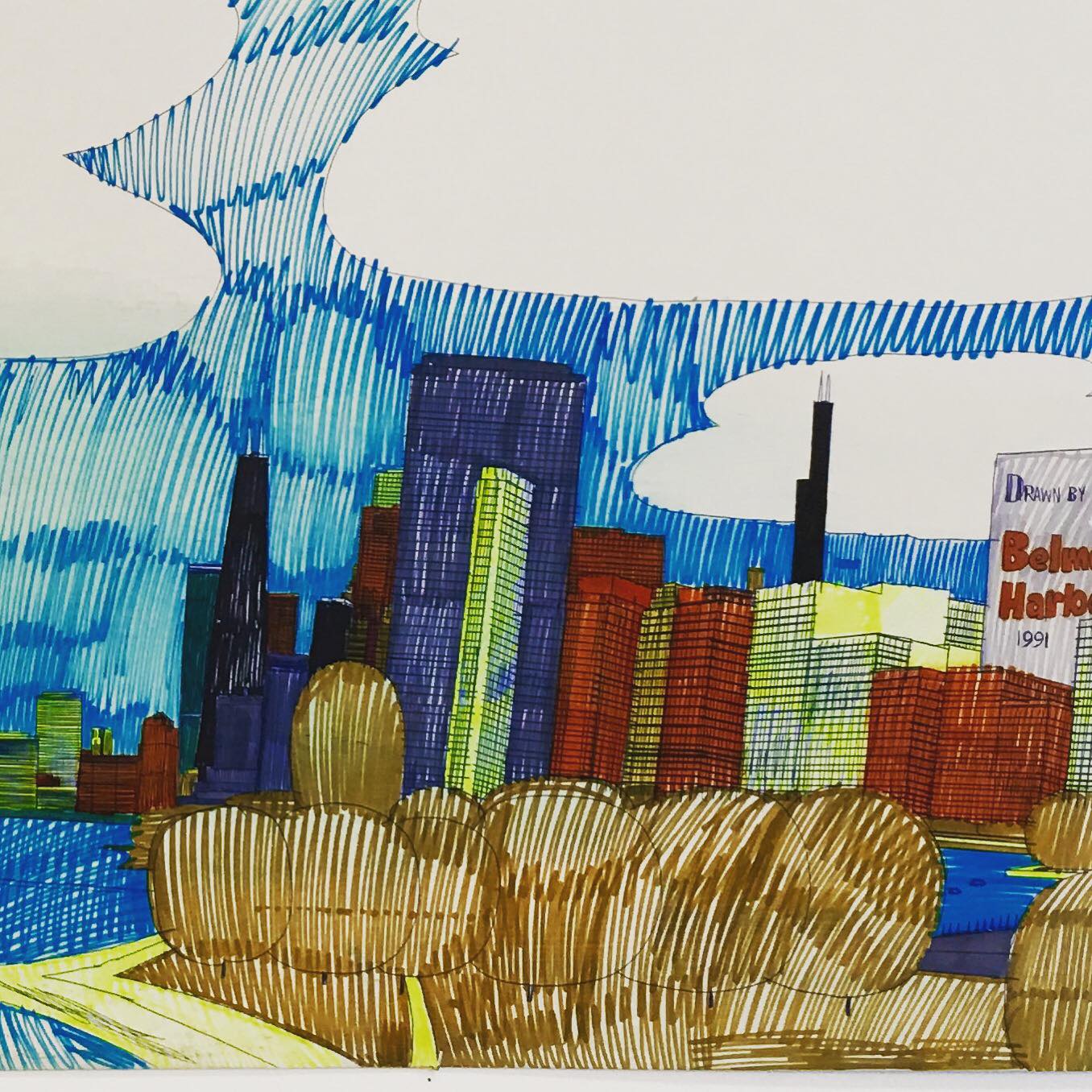 Known for his insightful lyrics and wit, Willis, who would appear shirtless and in sweatpants on stage, had a cult following in the 1990s.
Willis also composed the lyrics to "Rock & Roll McDonald's" a satirical song about the now-demolished restaurant.