IRVING PARK — An archaeological dig is underway at a mid-19th century home that some Old Irving Park residents believe may have ties to the Underground Railroad.

In 1856 John Gray, the first Republican Sheriff of Cook County, built the mansion on 320-acres of farmland he owned. The original plans for Gray's home included four bedrooms, three full baths, a parlor, a stateroom, a large cupola and a wraparound porch. Architecturally the home was designed in the "Italianate style" and had large rooms, tall windows, high ceilings and still has its original base and crown moldings.

"The neighborhood lore about this house, and other houses in Irving Park too, is that it was a stop on the Underground Railroad," said Dr. Rebecca Graff, an archeologist who teaches at Lake Forest College. "So that, and because it's the oldest house in the area, seemed like a good reason to check it out."
She's leading a team of volunteer students and archaeologists this summer in an excavation of the home, which currently sits upon a 17,044 square-foot lot on an otherwise unremarkable residential street in Irving Park.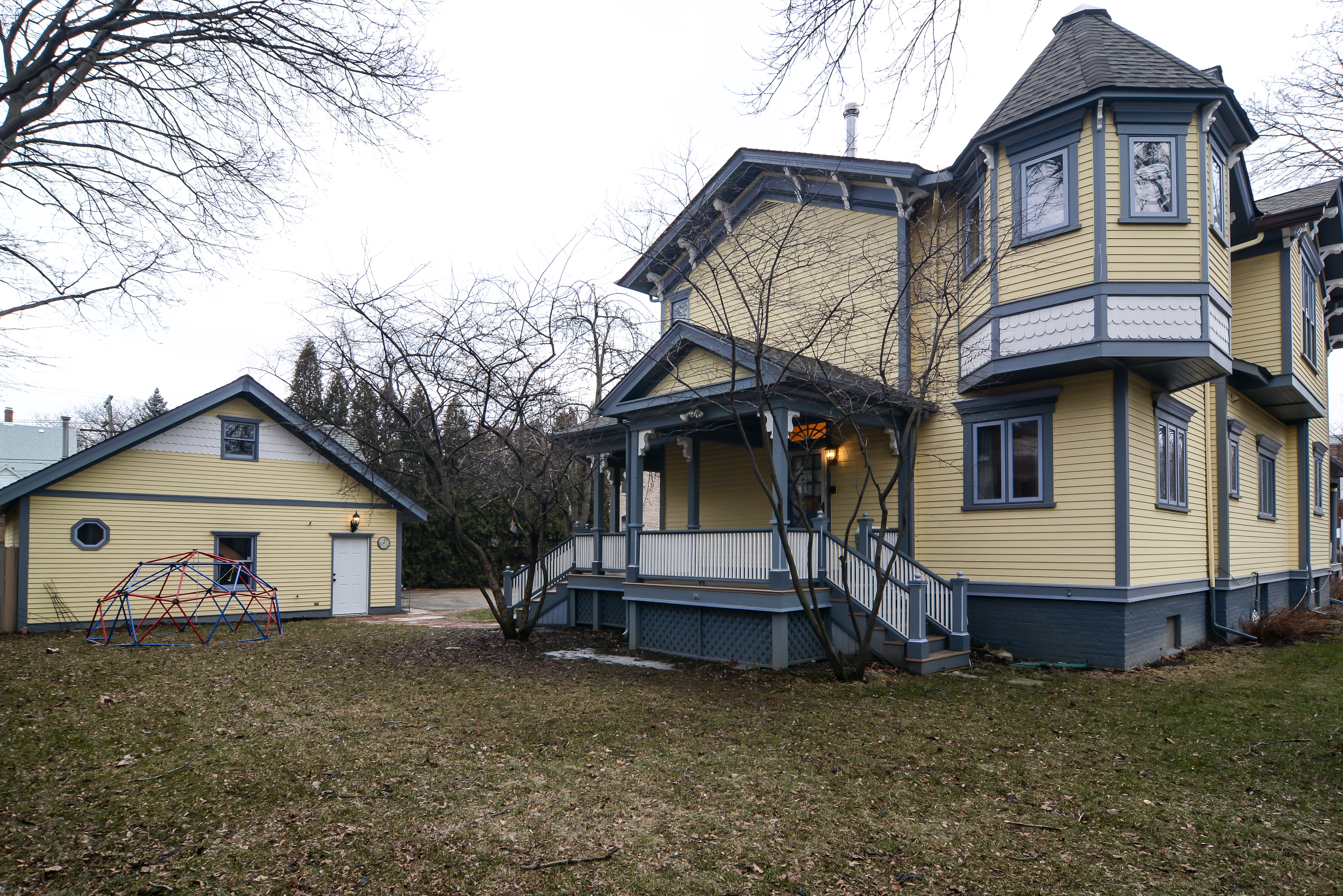 Present-day Irving Park was created by the consolidation of three early Jefferson Township railroad suburbs: Irving Park, Grayland and Montrose (now called Mayfair).

"The communities grew as real estate developers promoted the area's large lots, its distance from the city's congestion and pollution, and its excellent transportation," said a preliminary landmark recommendation the city published in 2008. "And after the Chicago Fire of 1871, Irving Park gained greater recognition for maintaining its 'suburban-ness' as people rushed to replace property lost in the fire."

But long before the neighborhood was known as Irving Park, or even part of Chicago, the area was open farmland that benefited from its proximity to a hub of Native American overland trails—now known as the Six Corners shopping district—that travelers used as a portage between the Des Plaines and Chicago Rivers.

"Gray's home was part of a working farm," Graff said. "So I'm interested if we can find out about everything that's happened there, the people living their lives there from the mid-19th century to the present. And hopefully we can also see something that aligns with the stories of the Underground Railroad."

A 19th century historian named Alfred T. Andreas wrote a three volume manuscript detailing Chicago and Cook County history. It was published in 1884, while Gray was still living in his mansion. This and few other histories published at the end of the 19th century provide a short account of Gray's life as it relates to Grayland, the name of the rail station and settlement that sprung up next to it.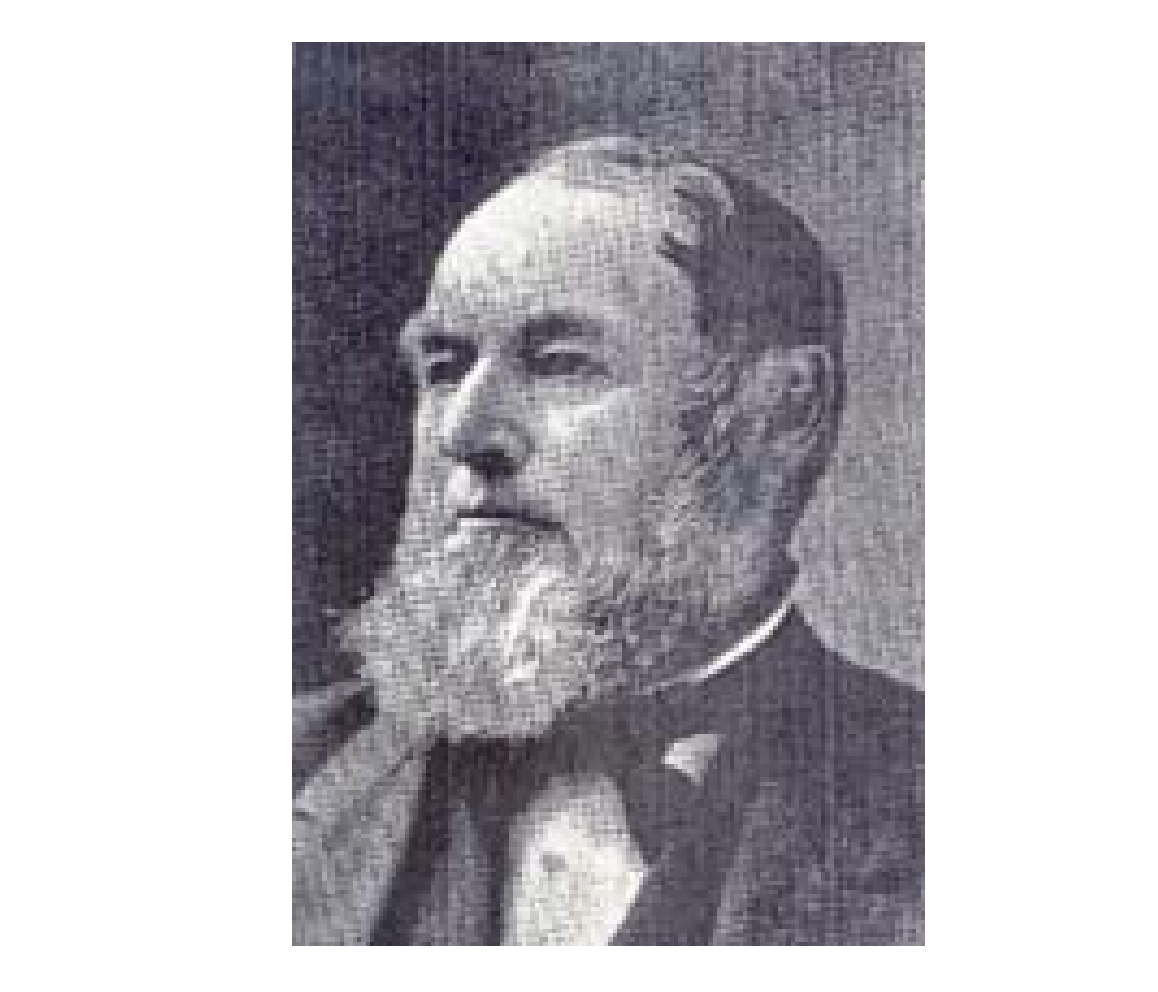 Gray was born in Franklin County, New York in 1810 and grew up on a farm. He married Phebe M. Allen in 1834 while still living in Franklin. Three years later, at the age of 27, he decided to settle in Chicago.

"About one year after his arrival he took charge of the Chicago Hotel, West Lake and Canal streets, and afterward opened a livery stable, operating the latter up to 1850," wrote Andreas.

Gray would later sell his ownership of the Chicago Hotel and move to "Dutchman's Point," which is now suburban Niles, to open another hotel. Gray stayed in Niles for about five years before moving south to Jefferson Township, which formed in 1850. He served as a trustee there and donated land so its new town hall could be built in 1857.
"He then bought a farm in Jefferson Township," wrote Andreas. "In 1858 he was elected sheriff, and held the office until 1860; he then returned to his farm."

Because Gray was a Republican elected to office right before the outbreak of the American Civil War it's been hypothesized he may have quietly allowed his home to shelter escaped slaves and "conductors," guiding them to freedom.

"The documentary record is mostly in a few newspaper accounts that were made after he died, talking about him, which said he was an ardent abolitionist," Graff said. "After he died people were mentioning that this was his position. So it's clear that there's at least a possibility that he had his hand in some abolitionist activities."

Over the years successive owners of the home have been caretakers to its history while making modern adjustments to the structure like installing central air, re-decking all the porches and improving the drainage on the property.

During  improvements, one architectural novelty has been repeatedly mentioned by neighbors and journalists as a possible link to the Underground Railroad: A room under the front foyer that appears to lead into a tunnel.
"I mean, there's a lot of tunnels for agricultural purposes. I believe John Gray had another property that he built not that long after this one, right where Schurz High School is now," Graff said. "That one had tunnels from between the barn and the main house, so that's a very common thing to build for agricultural purposes."

A modern day example of why these tunnels may have been built is the Chicago Pedway, which allows Chicagoans to avoid snow and the icy chill of winter while traveling between buildings in the Loop.

"So there's other reasons to build underground structures. And we know from documentary evidence, as far as the Underground Railroad itself was concerned, there are plenty of people who were hidden in rooms that were above ground," said Graff. "You wouldn't necessarily need to modify a building for that."

Graff said she was glad for the interest in the home's history and her work but stressed that the public should respect the owner's private property by not trespassing.

"They've been so generous to let us mess up their place for a summer because they're interested in the history," she said. "They think it's important for people to know, and they're willing to be generous and let us have a space.

That said, one aspect of the course she's teaching has students at the dig interpret the site to the public if they have questions.

"We don't do this research to just to do it and hide our information. We do it to let people know," Graff said. "So, you know, people who come in off the street are talking to our students and they're asking questions and we're answering them. So we're always available."