LOGAN SQUARE — Logan Square's bar and restaurant boom is showing no signs of slowing down.
A new crop of establishments is preparing to open in the neighborhood, like Bixi Brewpub, a brewery that doubles as an upscale Chinese restaurant from Owen & Engine chef/owner Bo Fowler.
Fowler's brewpub, at 2515 N. Milwaukee Ave., is three years in the making. In addition to locally-crafted beer, patrons can expect a rooftop bar — the neighborhood's first — and traditional Chinese dishes like belt noodle soup with choice of protein ($14-26) and pot stickers ($9) when the brewpub opens in a week or two.
Just a few doors down, Taste of Havana, a new restaurant promising Cuban cuisine and mojitos, is gearing up to open at 2529 N. Milwaukee Ave.
Then there's the new establishment from Lula Cafe owner/chef Jason Hammel and chefs Yoshi Yamada and Zeeshan Shah at 3059 W. Diversey Ave. The chefs are mum on the details, but work is underway.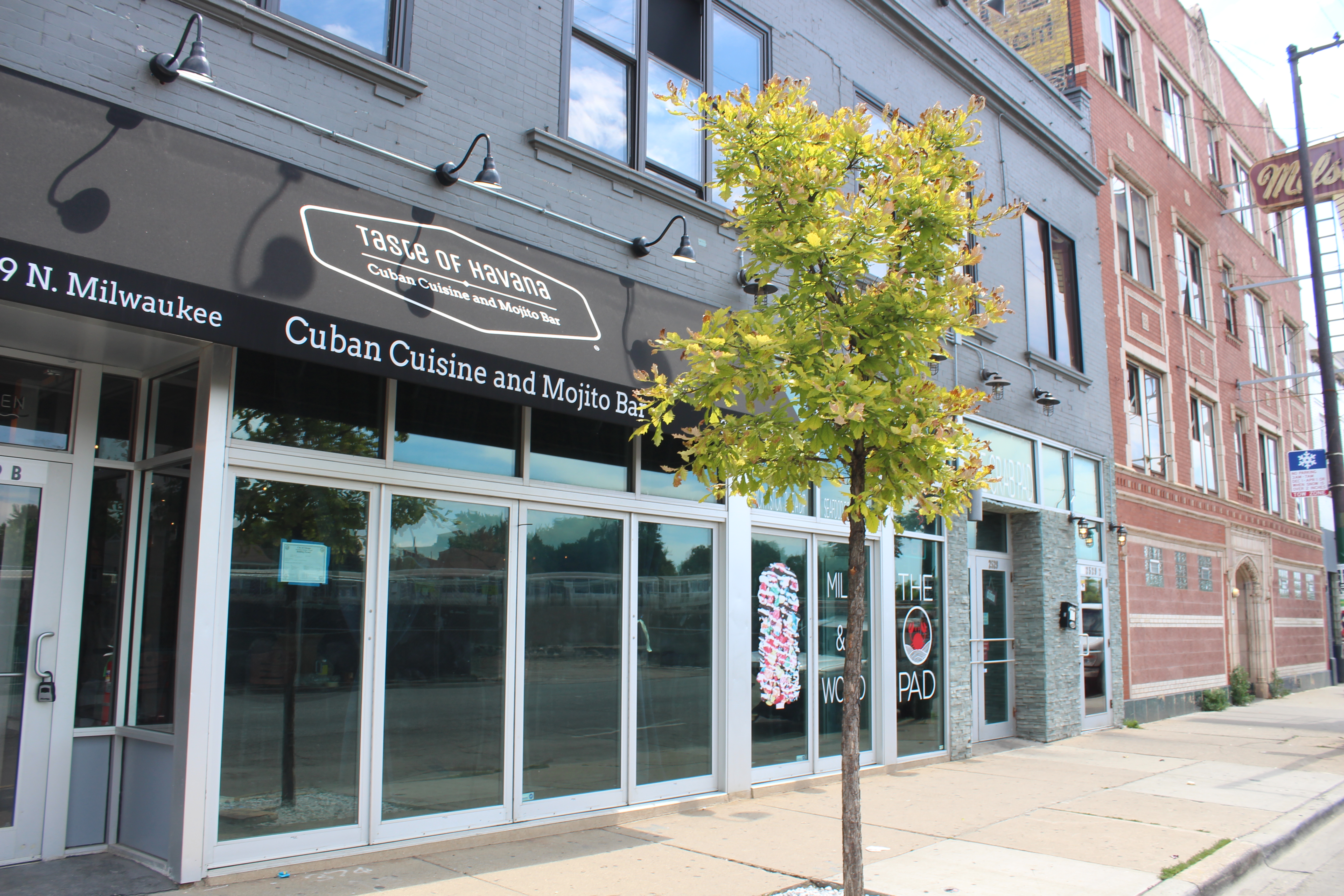 Another yet-to-be-named establishment is coming to the former Johnny's Grill and Mezclaeria Las Flores, at 3149 W. Logan Blvd., from the cocktail pros at Estereo and Sportman's Club, Jeff Donahue and Wade McElroy. They're not ready to divulge details either, but cocktails could be a component, if their resumes are any indication.
Not far from there, chef Tim Graham of Downtown's Travelle Kitchen + Bar is at work transforming an old body shop, at 2445 N. Milwaukee Ave., into a new restaurant, called Twain.
Graham told Eater Chicago patrons can expect Midwestern dishes like chicken and dumplings and meatloaf at the new eatery. His wife, Rebecca Graham, the former beverage director at The Publican, is concocting the beverage program. No word yet on exactly when the restaurant will open.
And finally, Publican pastry chef Dana Cree is opening Pretty Cool Ice Cream in the old U.S. Post Office annex, at 2353 N. California Ave. Cree is partnering with Bang Bang Pie & Biscuit owner Michael Ciapciak on the ice cream parlor, which is slated to open sometime this summer.