CHATHAM — Chatham's 75th Street has some of the best restaurants in the city, but unlike the foodie tourist spots in the West Loop or River North, folks are less likely to travel from other parts of the city (or country) to check them out.
Business owners and community leaders in the area are trying to change that with "Dining On The 5," a three week celebration of all the food Chatham's main drag has to offer – which includes one of the longest-running vegan restaurants in the city, an award-winning soul food spot and game-changing barbecue.  
Six of the strip's most popular restaurants are offering discounts and outdoor seating to customers who come in through July 23.
"There are 77 neighborhoods in Chicago, and in greater Chatham we have four neighborhoods," Greater Chatham Initiative director Nedra Sims Fears said. "We have to get our name out there to get our name recognition out there and have people come and visit us, and having an event like 'Dining on the 5' attracts people from all over."
Fears said "Dining On The 5" started last year as a pilot program  with help from the city's Department of Transportation and Dept. of Planning. 

Rebranding Chatham is at the core of organizing the event, Fears said. At previous events, people have traveled from as far as Ohio and Indiana.
Ald. Roderick Sawyer (6th) said he hopes the event will generate more interest in 75th Street. 
"I want people to understand that 'Dining On The 5' is more of an attitude that 75th Street is an attractive and amenable spot to come, enjoy yourself, have something to eat, have a cocktail, hang out with friends. And I think this initiative exposes that to our public," he said.
Six neighborhood restaurants were selected along 75th Street to participate. They offer special deals, and patrons are invited to sit on patio furniture outside of the shop to enjoy the summer.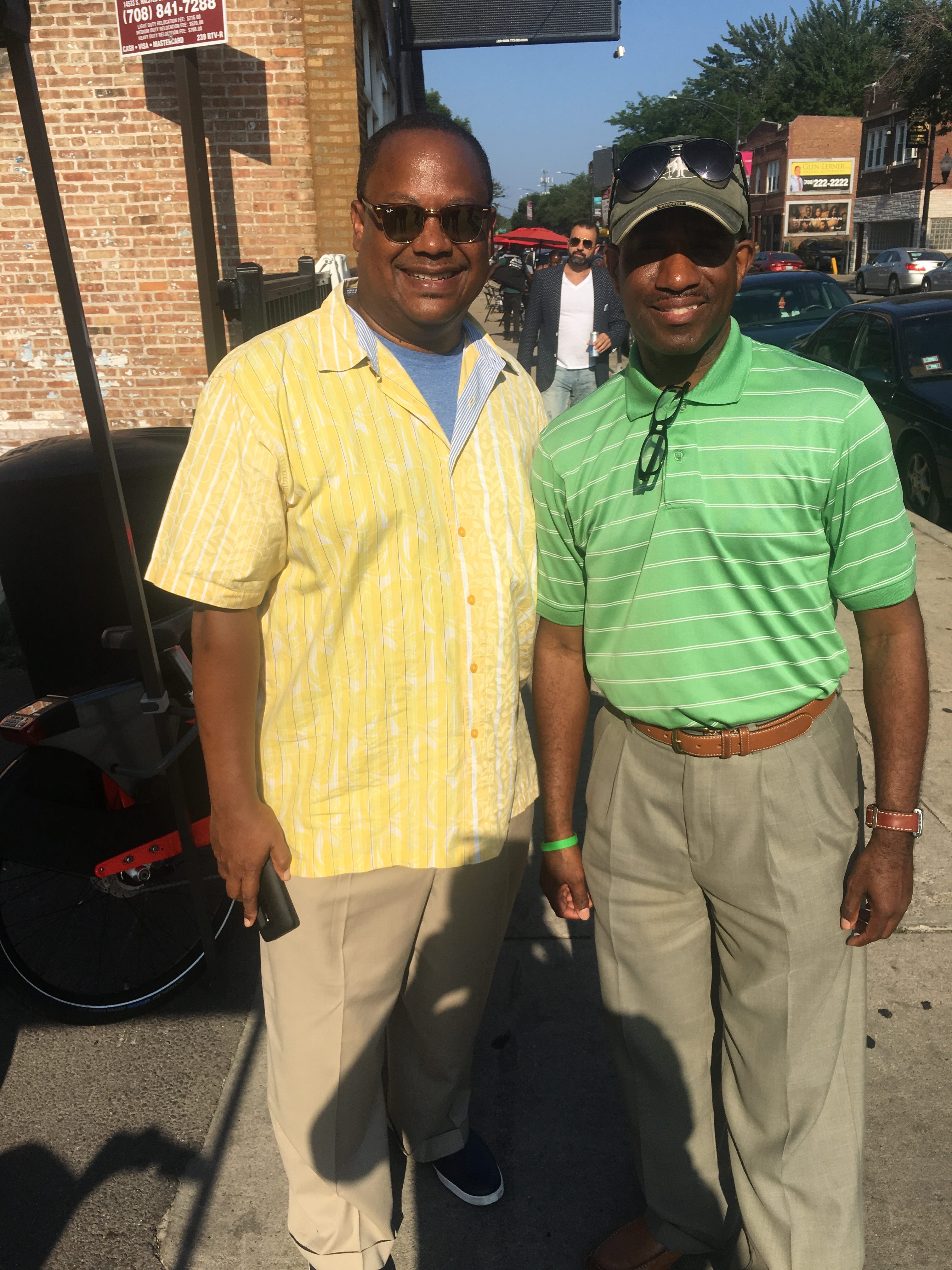 Jacinda Adams, co-owner of the newly opened Mabe's Deli, said the event has helped raise the visibility of the restaurant.
"We're two weeks old … what a perfect opportunity to showcase [our chef's] skills, put a good price point on it, and have people come in and try our food for the first time," she said. 
The businesses participating in "Dining On The 5" are:

Original Soul Vegetarian, 205 E. 75th
Lem's Bar-B-Q, 311 E. 75th
Mabe's Deli, 312 E. 75th
Brown Sugar Bakery, 328 E. 75th
5 Loaves Eatery, 405 E. 75th
Flammin Restaurant, 641 E. 75th
Fears said last year's "Dining On The 5" was so successful it became an 8-week event. Although she doesn't expect this year's event to last as long, she credits the city and its various departments for bringing the initiative to life.

"The city carried a lot of the water to make this event happen and we co-sponsored it," Fears said.

To learn more about "Dining On The 5," go to  greaterchathaminitiative.org.