LINCOLN PARK — Chefs from across the city will fire up their grills for a good cause at Green City Market's 18th annual Chef BBQ in Lincoln Park Thursday.
More than 100 chefs and mixologists from restaurants, breweries and distilleries across Chicago will descend on Lincoln Park between Clark and Stockton Drive for the annual festival. The fun kicks off at 5:30 p.m. and runs until 8 p.m.
Tickets, for sale online, are $125 for adults and $25 for kids 12 and younger.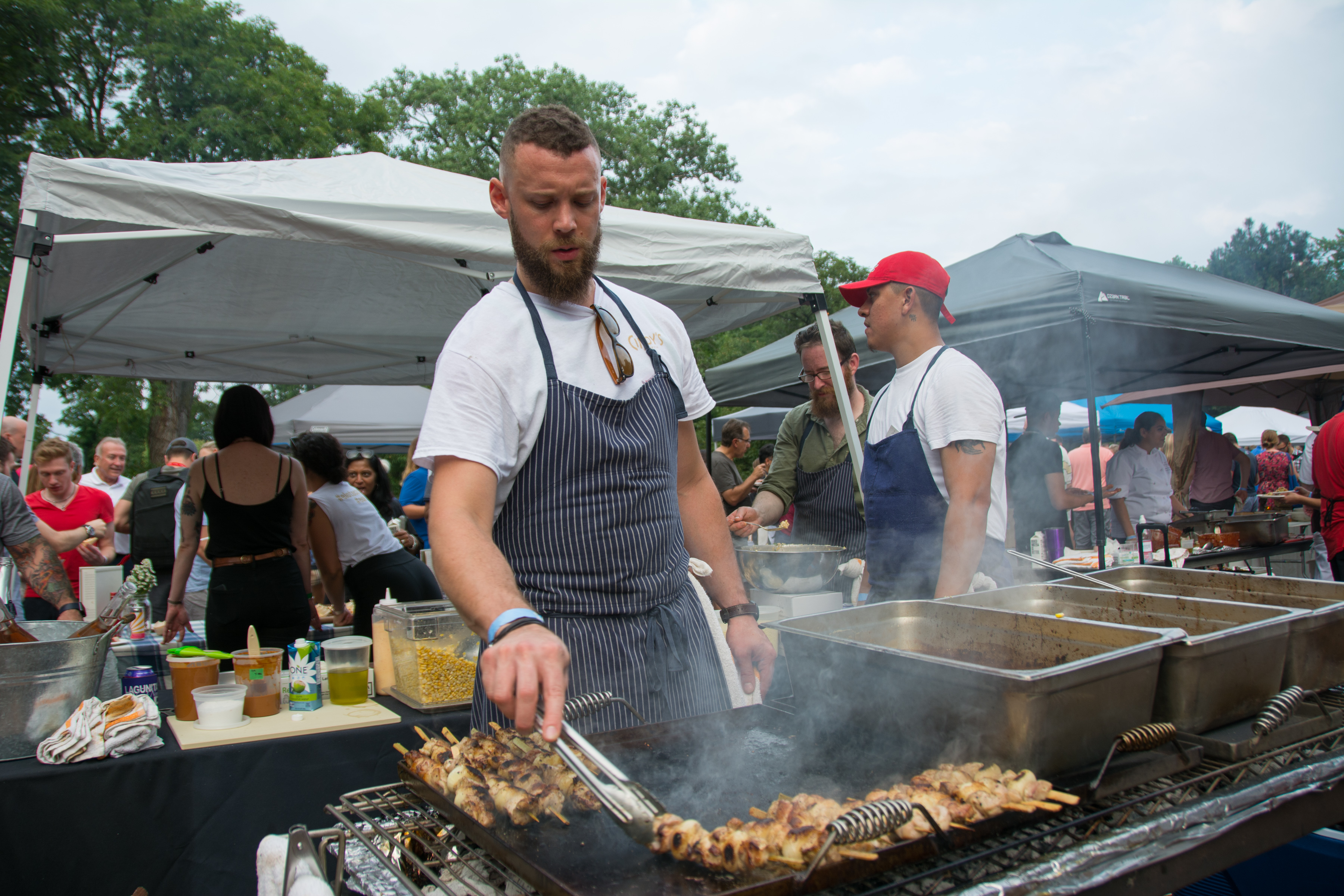 Attendees will sample tasting portions using ingredients sourced from Green City Market farmers and vendors, and drinks are included. 
Elske, Lena Brava, Cafe Spiaggia, Honey Butter Fried Chicken, Prairie Grass Café, El Che Bar, Chicago Distilling Company, Virtue Cider and Greenstar Organic Brewery are among the restaurants taking part in this year's festivities.
All proceeds support Green City Market's programs, including its year-round markets, edible education programs and food access initiatives like Link Matching and the Produce Box.
One of the city's top farmers' markets, Green City Market operates twice weekly in Lincoln Park from 7 a.m.-1 p.m. Wednesdays and Saturdays. It has expanded to the West Loop on Saturdays and this year to the new Park at Wrigley Field on Thursdays when the Cubs are out of town.
Find a complete list of participating restaurants, breweries, distilleries and bars here.