LINCOLN SQUARE — Chicago's first zero-emissions compost collection service wants to expand its unique business by crowdfunding for an electric van.

"I grew up composting in the backyard. I have three brothers, and it's one of the chores that we switched off on. But by the time I reached an age where I really understood what was happening, I became obsessed with compost," said Liam Donnelly, WasteNot Compost's co-founder.

He co-founded WasteNot in 2012 with Lauren Kaszuba, a high school classmate, when he was 15 and working at Beans & Bagels.

"Beans & Bagels, they're sustainable in pretty much every other way and their products were already compostable. Their food is local and seasonal. To the point where they don't do tomatoes in the winter," he said. "But they weren't composting because it was difficult. It was something they wanted to do but there weren't many options to do so on a commercial level."

Because of his interest in composting Donnelly decided to bring a five-gallon bucket to work and start a low-key composting operation for the business in his backyard. Soon after the manager brought more buckets to work for Donnelly to use.

"It got to the point where I was picking up compost every day and eventually he pulled me aside and he said, 'We really want to compost here but you're doing more work composting than you are in the kitchen.' And I thought he was going to tell me to stop," said Donnelly.
But to his surprise, the manager offered to pay Donnelly to continue composting for Beans & Bagels.  

"That kind of changed everything. I was able to combine my passion for business and my love for the environment," said Donnelly. "It was kind of a no brainer and I didn't think it would grow the way it did."

WasteNot initially serviced 12 households and three cafés. Six years later the company has about 1,000 accounts in 22 neighborhoods that include Albany Park, Downtown, Gold Coast, Irving Park, Lincoln Square, Logan Square, Ravenswood, Streeterville, Ukrainian Village, Wicker Park and Wrigleyville.

Donnelly credits Kaszuba with helping to transition their composting idea from a before-school hobby to a growing business.

"I said no to the first 20 customers that asked if I would pick up from their homes because I really didn't think it was something that people wanted, or that it was something that would grow after the 20th person," said Donelly. "But after talking to Lauren, who grew up in a high rise condo, she was like, 'No, if people want this and they can't do it on their own it'll grow.'"

As part of WasteNot's sustainability model, the compost is picked up year round by Donnelly on a bicycle towing a small trailer in order to avoid generating vehicle emissions. He says that when the company first started it was easy for him to ride his bike to those first 12 households. But as the company expands, using a bicycle has become less feasible as the trailer's weight started averaging between 300 and 500 pounds. Also, Donnelly is a full time student at Loyola University Chicago campus.
"I realized I was pulling shifts that were an average of 12 hours. But many of the shifts were running a lot longer than that," Donnelly said. "I couldn't reduce the shifts by training someone because I was already working six or seven days a week and if I wasn't working one day, I was sleeping."

To address this conundrum, Donnelly and Kaszuba decided to look into purchasing an electric van. And on July 9, WasteNot launched a GoFundMe campaign to buy one. As of July 16 the campaign has raised $4,200 of its $25,000 goal.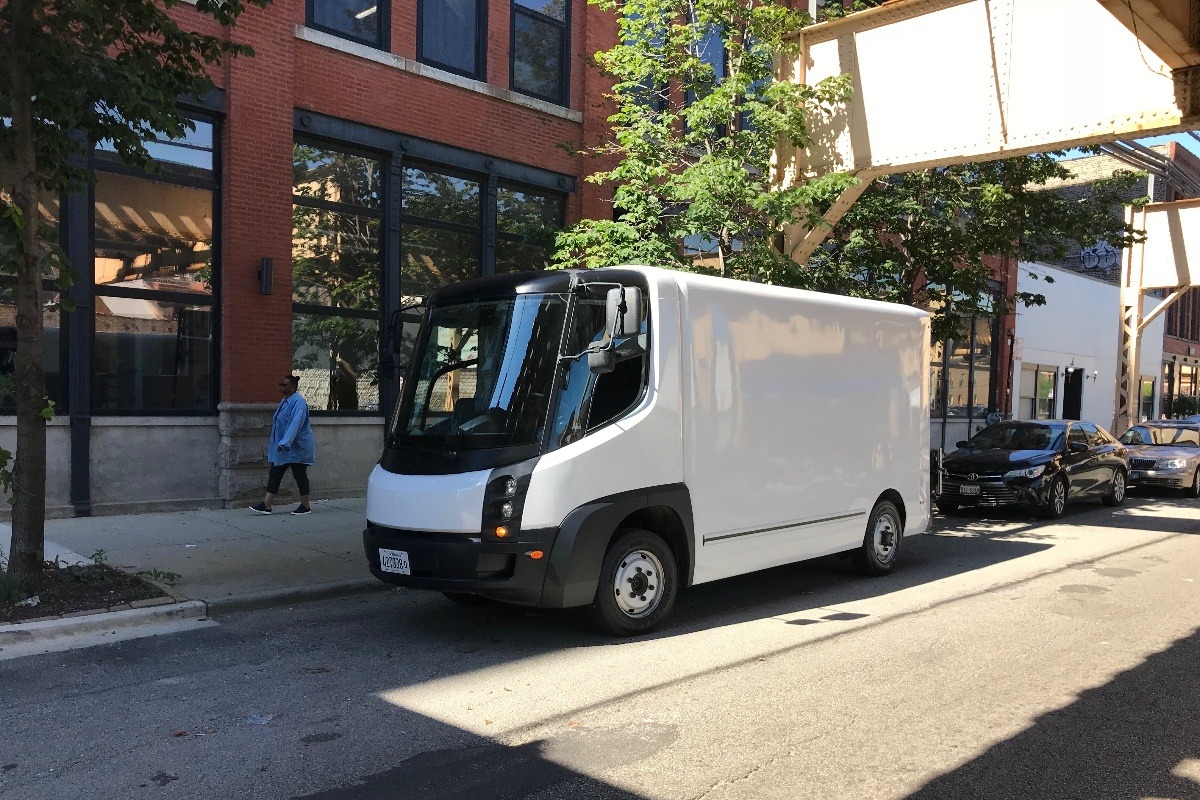 "I've always been into electric vehicles but it finally got to the point where it was a necessity and if we were going to keep operating the business as a zero emission company, we had to go electric," Donnelly said. "So, the electric van was kind of a no brainer. Except for the fact that it's significantly more expensive than a gas van, or a diesel van."
The van will allow Donnelly and Kaszuba to serve more people in less time, they said.
"We envision healthier Chicago neighborhoods (due to no emissions) that have access to composting in the easiest, cleanest, and albeit, greenest way possible, and we hope you do too," the duo said on GoFundMe.