PILSEN — Samantha Sanchez will be following in her father's footsteps when she opens her first restaurant this fall in Pilsen.
La Luna at 1726 S. Racine Ave. is inspired inspired by Lotería, a Mexican game of chance similar to bingo. Sanchez, the 26-year-old daughter of bar magnate Sam Sanchez, recalls fond memories playing the game with "the whole family in Monterrey."
"I thought it would be a great way to tie in my culture and family memories into an idea for a restaurant," the Bridgeport native said.
The Mexican restaurant will offer "handmade tortillas, tacos and small plates with a twist," and drinks inspired by characters from the game, Sanchez said, who emphasized prices would be affordable for neighborhood residents.
Guests can also expect a tequila flight representing El Boracho or El Diablo, Sanchez said.
Construction has yet to begin in the interior, but Sanchez plans to have an open-concept kitchen and bar with seating for 70 people on the first floor and a casual basement bar and lounge open on Fridays and Saturdays.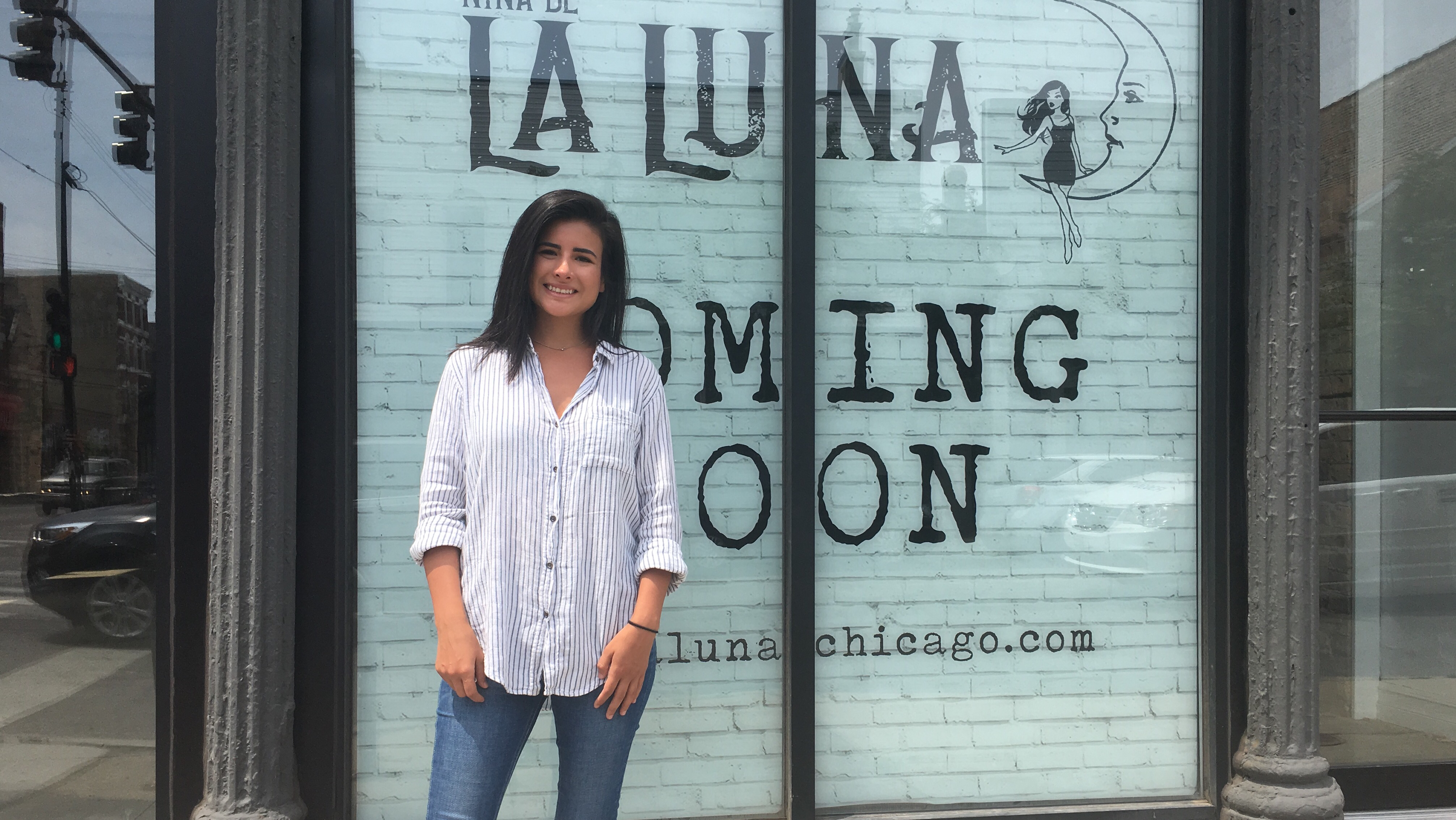 The basement lounge will have board games including Lotería, she said. 
Instead of the bright colors the Lotería game is known for, La Luna's interior will have an "earthy feel" with a wall of cacti against the building's exposed brick.
Sanchez has been working at her father's bars and restaurants — which include Moe's Cantina locations, John Barleycorn locations, Old Crow Smokehouse locations,  Tunnel, and Banko Cantina — since she was 15 years old. Her father Sam Sanchez is president of SamCo Enterprises.
She's been a hostess, busser, server, bartender, manager, and has done marketing for her father's businesses.
"I have a lot of experiences and I wanted to challenge myself and bring some of my ideas and concepts to life," she added.
Since leasing the building in January, Sanchez has learned the difficulties of the city's permitting process firsthand. But she remains excited to open her first restaurant in Pilsen, and hopes to open La Luna by October.
"Growing up, my family would always eat at Nuevo Leon," Sanchez said. "Pilsen is the closest thing I have to Mexico in the city."
While she acknowledged that there are a lot of taquerias in the neighborhood already, she said she hoped her place would stand out. 
"I don't want to compete with them but I do want to add a little bit of creativity," Sanchez said. "Pilsen is growing and changing, and I hope I can be a part of helping it retain its Mexican culture."