WICKER PARK — A group of condo owners who live along Milwaukee Avenue in Wicker Park say they're tired of seeing graffiti taggers deface their property.
The latest incident, which happened around 11:55 p.m. Tuesday in the 1500 block of North Milwaukee Avenue, was captured on a surveillance camera. 
In the video, a man uses what looks like a white paint marker to scrawl on a black door, as a woman near him watches the street, on lookout. When he's done, he gives the marker to her and she adds another line to the graffiti.
Abby Hector, who lives in the building, took photos of the tags.
"I have no idea what it says. It's an artsy area, but it would be nice if they did it on a canvas and not on our property," Hector said.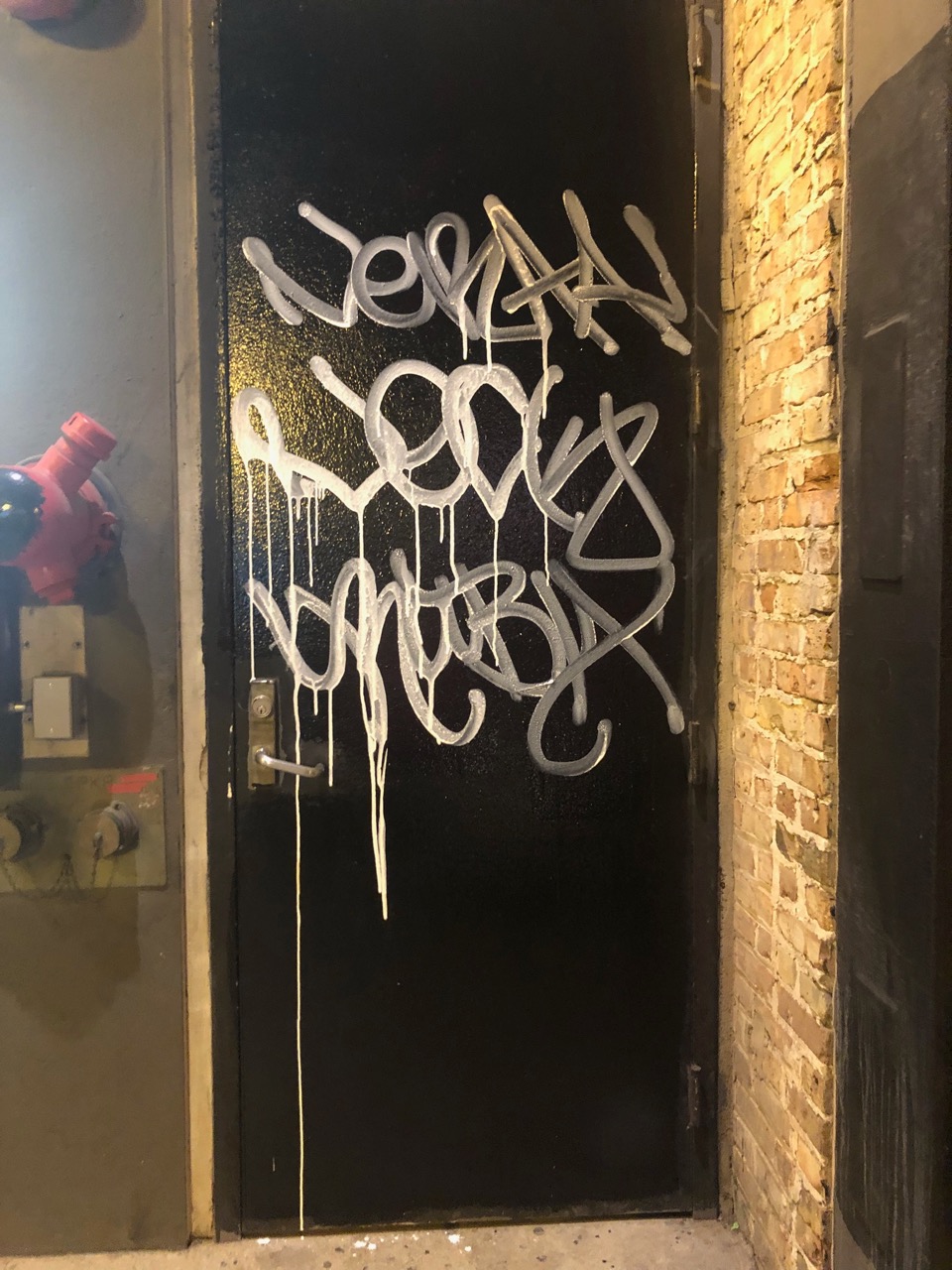 Another resident in the three-unit condo building, Marc Levin, filed an online police report on behalf of the condo association on Thursday. The city's 311 "Graffiti Blasters" cleaned up the graffiti on Wednesday.
Levin put the video on a local Wicker Park Facebook page. "These two tag teamed our front door around midnight a few nights ago on the 1500 block of Milwaukee. Anyone recognize them or their tattoos?" he asked. 
Hector has lived in the building since 2012 and said the door gets tagged so often and has been painted over so many times that there is a thick layer of paint on the door.
The surveillance camera also captured someone scrawling graffiti on the door in March.
"I understand living in Chicago, that stuff happens, but with the camera right there, I am shocked it is still happening," Hector said. 
Since their anchored-by-retail condo building is located on a commercial street, Levin said the Special Service Area Taxpayer District No. 33 paid for half the cost of the recently-installed security camera via a rebate program.