CHICAGO — Eric D. Seals' search for a permanent home for his video production agency, Digital Cafe, has led him to consider spaces on the city's South and West sides.

Currently housed in a temporary work space in Streeterville, Seals wants to find a new home for his agency — a spot where his team can plan, film and edit — in the next 12 months, he said. Digital Cafe produces documentaries, videos for corporations, motion graphics, original content and more.

Seals, a Wheaton native, said he's considering moving his shop to neighborhoods that include Bronzeville, the South Loop, Woodlawn and the West Loop.

Seals' journey to launch his own company was years in the making. Following his 2008 graduation from Murray State University with a degree in radio/television and minor in business administration, he was hired at his dream company, ESPN, where he worked as a video editor for shows like Sportscenter, PTI and Mike & Mike. 
But it was his burgeoning entrepreneurial spirit that ultimately led him to leave ESPN after a few years.

"I personally did not do well knowing how much money I would make by the end of the year," Seals said. "I felt like if I worked hard I should make more and if I didn't I should make less."
Seals decided to move back to Chicagoland from Bristol, Conn., where ESPN is headquartered. He hit the ground running  producing freelance video projects, filming birthday parties, weddings and corporate events. 

After working with several production companies, Seals noticed that few black and brown people were working in the industry — and he wanted to change that. In one particularly jarring incident, Seals said he was told he was hired by one company so owners could receive a tax writeoff by meeting a diversity quota.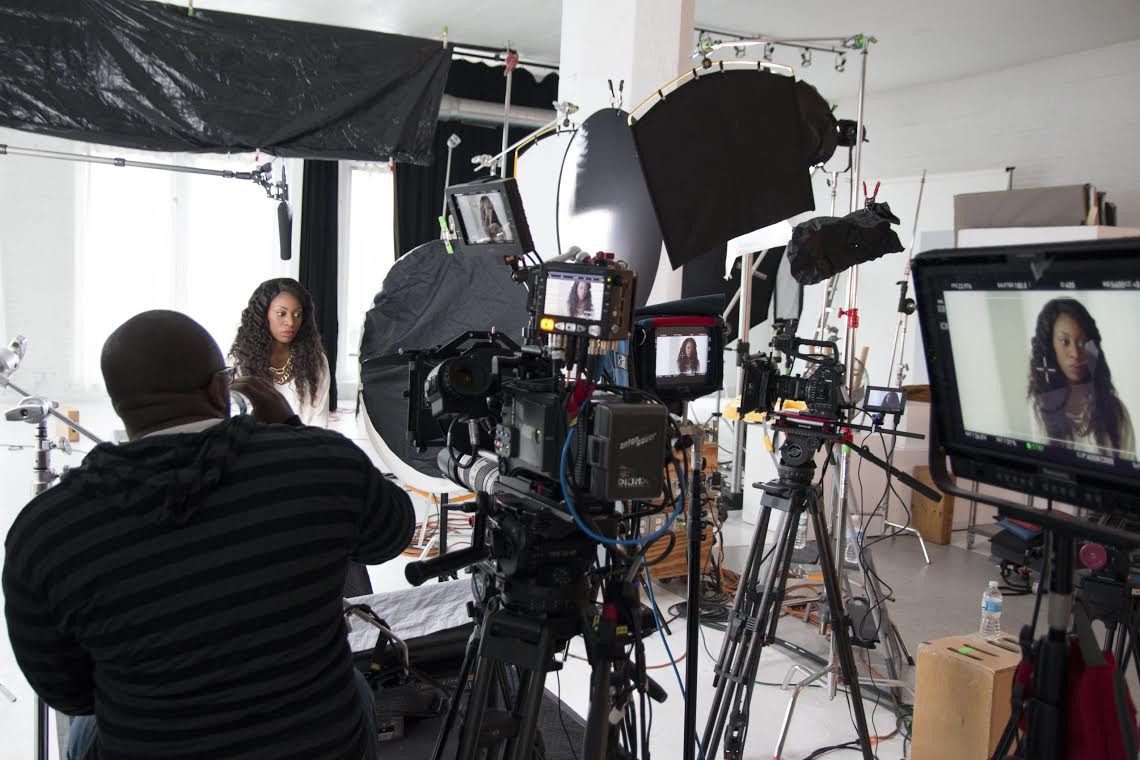 "I wasn't surprised; that's probably not the first time it happened. It was just the first time someone told me that's why I was there," Seals said. " At that point I decided I wanted to create a video production company that looked like myself with black and brown faces."
Since launching Digital Cafe in December 2012, Seals said he's encountered many hurdles. But as he grew his team, his personal workload has decreased significantly. In recent years, the company has work on content for ComEd, Sears Kenmore and Chicago Neighborhood Initiatives Micro Finances Group, among others. 
Seals said he doesn't want Digital Cafe to be known only because it is a black-owned video production company. He wants people to know the agency because of the high-quality work it produces.
"Sometimes vendors don't want to hire us because they only think that we work on content for black people," he said. "We do a lot of general market stuff. We do stuff for all types of people. I love working on black content, it's great, but that's not the only thing that we do."

Through Digital Cafe, Seals hopes to fill a void among storytellers and professionals working behind the camera.

"I think it's so important to not only have a black production company but a production company where people have different backgrounds, from LGBTQ [storytellers], to [those with] an international background," he said. "Because when you're telling stories, it's so important to get the authenticity about what they are talking about."