AVONDALE — A 65-year-old man who helps run a local food pantry was on his way to to hand out food to needy people when he was injured in a hit-and-run in Avondale early Monday, according to a witness and fellow employees.
The man, who employees identified as Bashir Raza, manages Sabeel Food Pantry at 3031 W. Belmont Ave. The pantry has served the Muslim community since the early 2000s, according to fellow employees.
Raza did not suffer any major injuries, but the incident meant the pantry couldn't serve the needy Monday.
At the time of the incident, which happened across from the pantry, Raza was waiting for fresh food to be dropped off so he could hand it out  — like he does every Monday and Thursday, according to employees.
That's when a driver in a black car made a left turn and hit Raza before speeding off.
Because of the hit-and-run, up to 50 people were left without food because the pantry didn't open, according to Laleh Bakhtiar, who has worked for the adjoining book store for 25 years.
"We just give to whoever comes. Those people were left out today, so it's really sad," Bakhtiar said.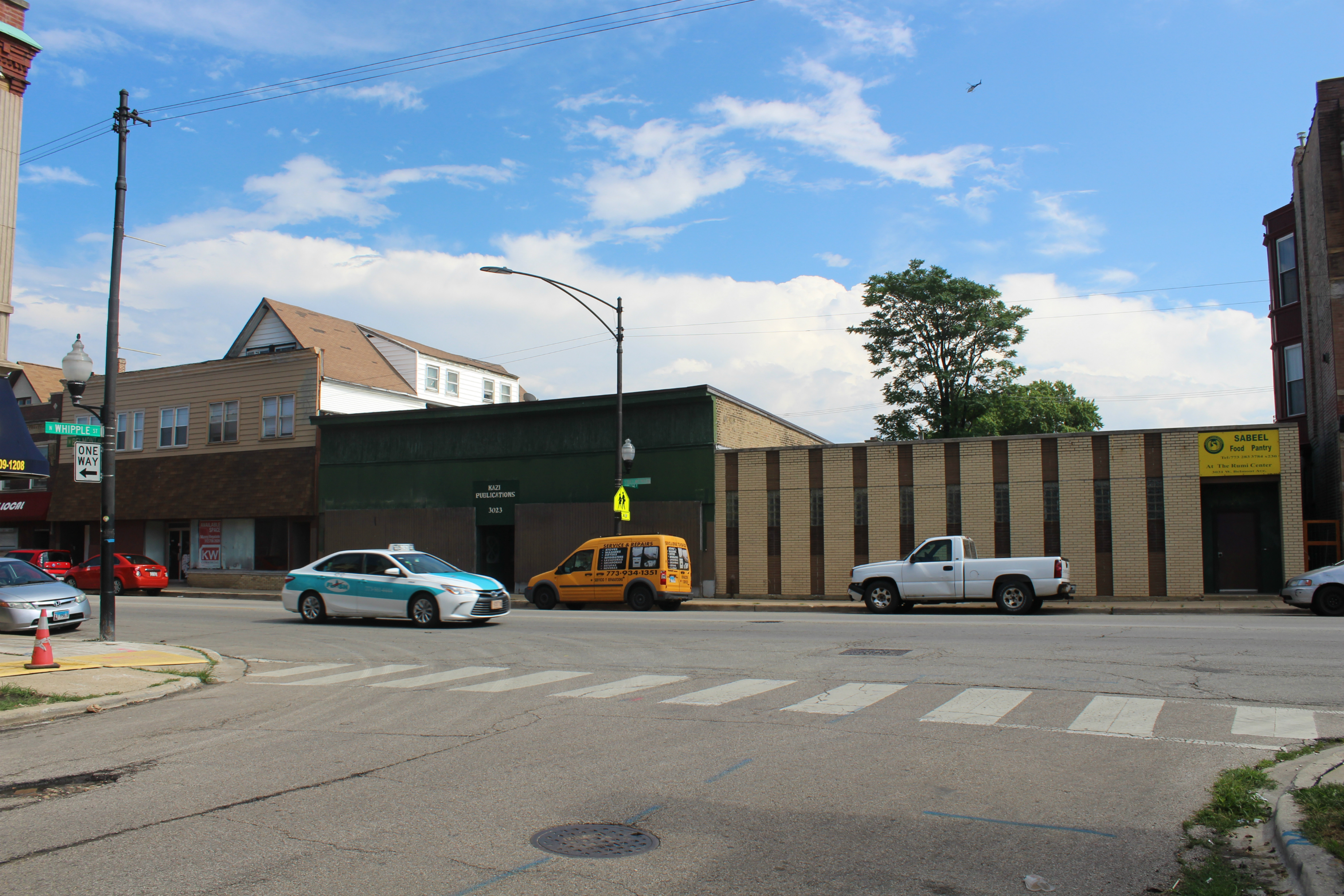 The hit-and-run happened just before 7:30 a.m. at Belmont and Whipple avenues.
Raza was walking southbound on Whipple Avenue at Belmont Avenue when a black, 4-door Kia or Hyundai made a left turn from Belmont onto Whipple, striking him in his leg, according to Chicago Police spokeswoman Laura Amezaga.
Neighbor Danielle Capilla, who lives about a mile west of the incident, said she was driving down Whipple when she saw Raza fall in the road, which prompted her to pull over and help. She said Raza couldn't walk without collapsing.
As she was helping, Capilla was joined by a few additional bystanders. At first, the driver also came over to help, but that didn't last long, according to Capilla whose account was confirmed by police.
"The driver turns to me and says, 'I'm going to go to my car [to get my my driver's license],' and I was like, 'OK, that's a good idea.' He started walking away, and I had a bad feeling," Capilla said.
The driver then got into his car and sped off down Whipple, according to Capilla and police.
Saddened by the incident, Capilla took to Facebook, writing, "I'm gutted that this man was hit, that the driver drove off … and that an entire community went hungry because of this one moment."
Bakhtiar said Raza has been released from the hospital with no broken bones, though doctors are continuing to monitor him. Police could not provide his condition, saying only that he was taken to Illinois Masonic Hospital, where he was listed as "stable."
Capilla hopes there's a lesson in the unfortunate incident.
"People should be looking out for each other," Capilla said. "Accidents happen — and they can happen to anyone."
To donate to Sabeel Food Pantry, visit the organization's website. Folks are also encouraged to drop off food items at the adjoining book store.